Quarterly Vantage Point - Q2 2021
Read up on past Weekly Vantage Points to find out the hottest news during the period of Q2 2021.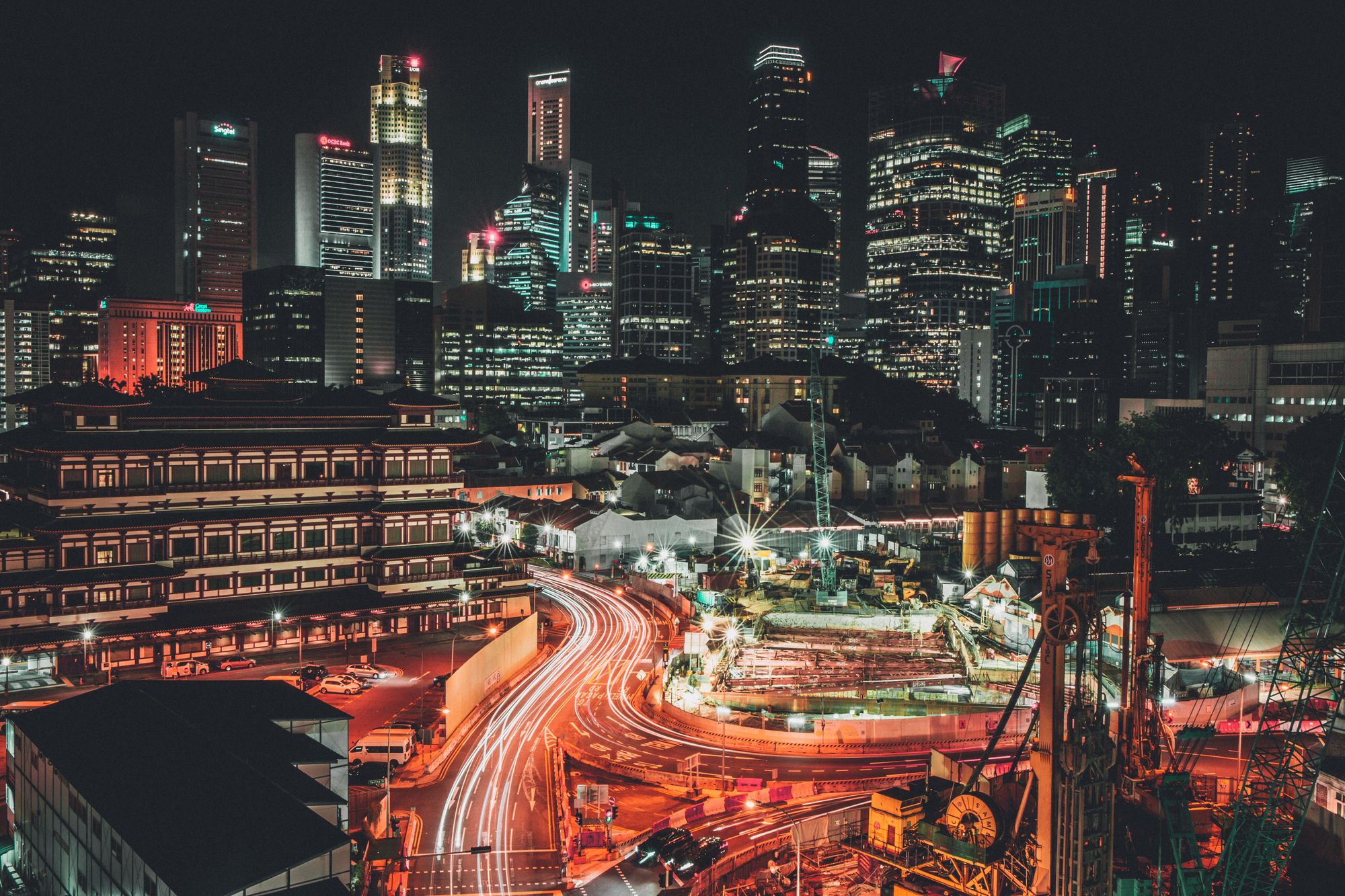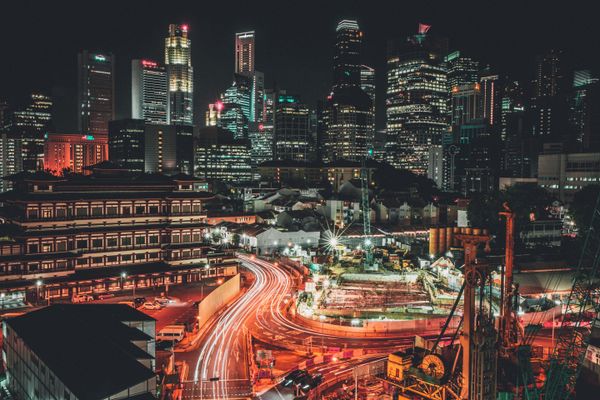 Read up on past Weekly Vantage Points to find out the hottest news during the period.
April 2021

Strong Capital Growth in APAC Real Estate Amidst Low Interest Rate and Positive Outlook in the UK
The sharp fall in interest rates across Asia Pacific over the last year has created a conducive environment for real estate investments with support for capital values across the region. While asset yields have compressed to some extent, not all cities and sectors across the region have fully priced in the current low rates, providing some opportunities for savvy investors who are chasing after yields.
Read also: Understanding IRR, Cash Yield, and Equity Multiple

The outlook remains positive for the property market as trade recovery has returned to pre-pandemic levels. The UK is expected to recover the second wave of COVID-19 sooner than expected. On sector level, flexible office space is now making a comeback for people looking for hybrid work environment as companies continue to adopt work-from-home policies.
Read also: Implications of COVID-19 Aftermath on Real Estate Sectors
Asset Yields and Interest Rates
JLL – Falling interest rates have incentivised investors to increase allocations in Asia Pacific real estate over the past four years. This has supported capital values across the region and caused asset yields to compress – a trend that JLL sees will continue. However, not all cities and sectors across the region have fully priced in the current low rates and some have already priced in rate increases.
Read also: How Does Internal Rate of Return (IRR) Impact Real Estate Investors' Decision-Making Process?
Cities Take Back Top House Prices
The Urban Developer – For the first time in more than a year, house prices in cities outperformed regional areas in much of Australia. Dwelling values increased 2.8 per cent in March, the fastest appreciation rate since 1988, according to Corelogic's national home value index. The capital cities combined recorded a 2.8 per cent lift in March compared to a 2.5 per cent gain in the combined regionals index.
Outlook Positive for 2021 Property Market
EdgeProp – Trade recovery has returned to pre-pandemic levels, and the economy is entering into a new growth cycle, says Song Seng Wun, director of CIMB Private Banking. Song believes that the outlook for the economy and the property market is "very positive", although sector contributions could be uneven.
Why Flexible Space is Making a Comeback
JLL – Flexible office space has had quite a ride. The flexibility that made such spaces so attractive to companies also meant that in times of crisis, it was one of the hardest hit by second quarter last year. But just as quickly, it is making a comeback, spurred by landlords adjusting to preferences for hybrid work environments and the work-from-home policies adopted by many companies.
Read also: An Analysis of COVID-19's Impact on Office Real Estate Demand
UK Economy Poised to Recover After COVID-19 Second Wave
The Guardian – Official figures confirmed that the UK economy suffered its biggest annual decline in 300 years in 2020. However, the nation has adapted to restrictions, preventing steeper falls in economic activity in the second and third lockdowns. With rapid progress administering the vaccine, the economy is forecast to return to its pre-pandemic size earlier than expected next year.
Read also: Investing in the UK Real Estate Market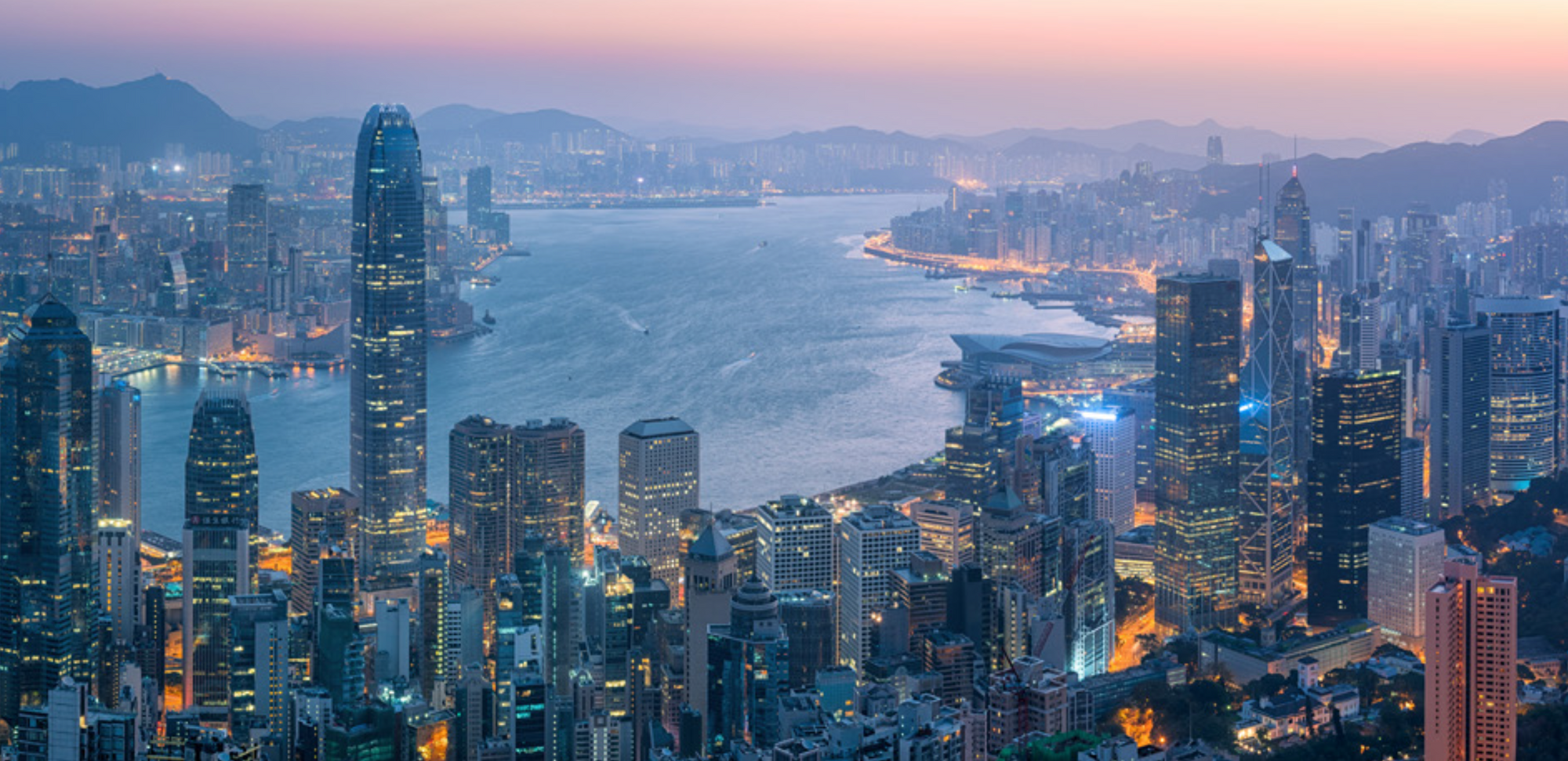 Real Estate Investment Anticipated to Surge in 2021 and Australia Homes are Selling in Record Time
According to Colliers International, a 50 percent surge in investment activity is expected in the second half of 2021, driven by a broad-based renewal of confidence in the property market due to vaccine developments and sustained government stimuli. Sydney ranked as the top investment destination in the region for investors within Asia Pacific, followed by Melbourne, then Singapore.
Read also: Guide to Investments in Singapore

Meanwhile, homes across Australia are selling at a record pace as demand continues to exceed supply. Nationally, it takes an average of just 48 days for a property to be sold on the market, compared to 71 days in mid-2020. This has helped to lift housing prices to new highs with capital cities outpacing regional areas for the first time since the start of the pandemic.
Collier's Global Investor Sentiment Report Anticipates up to 50% Surge in Investment in 2021
Mingtiandi – Colliers International has revealed that investors are largely optimistic about a market rebound in 2021. The Colliers report, which drew nearly 300 respondents, indicates that 98 percent of investors across all regions aim to expand their portfolios, with approximately 60 percent looking to expand by more than 10 percent.
Australian Homes Selling in Record Time
The Urban Developer – Homes in the country are selling faster than any time on record. During March, properties in Canberra only took 25 days to be sold, followed by New South Wales (27 days) and Victoria (30 days), according to the latest housing market indicators report by the REA Group. These figures were twice as fast as sales times recorded in early 2019.
Read also: Investing in Australian Residential Real Estate
London Skyscraper Set to Become UK's Most Expensive Office Block
Th Guardian – A London skyscraper is poised to become the UK's most expensive office block after being put up for sale for £1.8bn, in an acid test for whether the move to remote working during the coronavirus pandemic is expected to last. The Canadian asset management firm Brookfield is planning to sell the entire 37-storey building, which was completed in 2019.
Read also: Investing in the UK Real Estate Market
Gold Coast Towers Push Ahead as Demand Surges
The Urban Developer – A surge in buyer demand and inter-state migration is driving developers to advance plans for luxury apartment towers on the Gold Coast. Queensland developer Devine Development Group is moving on long-held plans for a $105-million beachfront apartment tower, which would comprise of full-floor and half-floor residences on 21 levels, with apartments priced from $2.25 million.
Will Inflation Surge After the Pandemic?
JLL – The path in which inflation is set to take after the COVID-19 pandemic has become one of the hottest topics in the investment world. The pandemic has caused inflation across G7 countries to fall sharply, from 1.7 percent in January 2020 to just 0.6 percent at the start of 2021. Now, as recoveries start to take shape, inflation is expected to recover.
Read also: Implications of COVID-19 Aftermath on Real Estate Sectors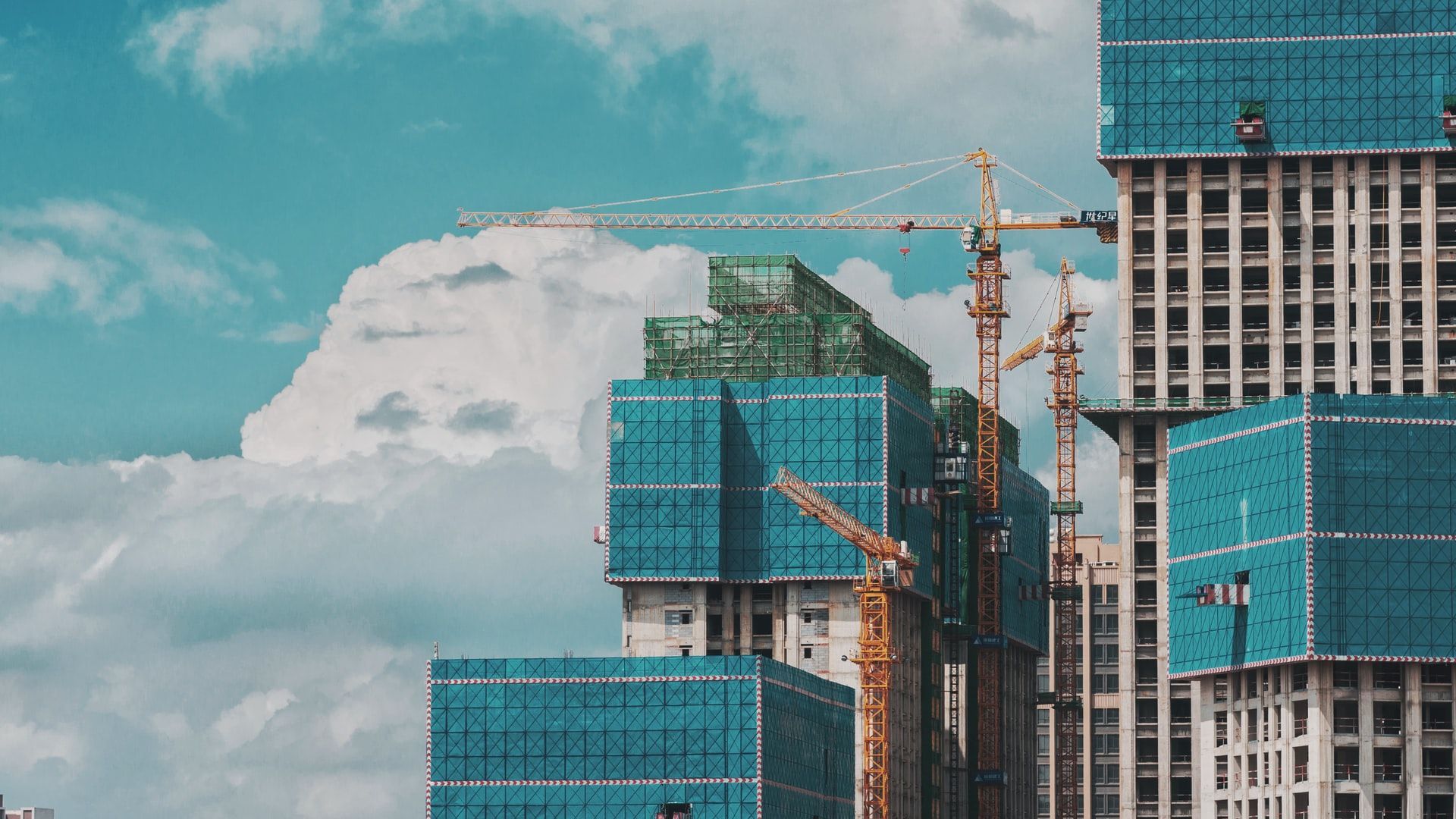 Singapore Property Market and London Super Prime Market Heats Up, Goldman Says US House Prices are Affordable
According to data from the Urban Redevelopment Authority (URA) in Singapore, new private apartments sales have more than doubled in the past month, and home prices have also been increasing at a rapid rate. This adds to signs that the Singapore residential market is heating up as the economy recovers from a pandemic-induced recession.
Read also: RealVantage's COVID-19 Viewpoints and Strategies

Across the globe, London has unseated Hong Kong as the top market for super-prime property, with French and Hongkongers accounting for 23 per cent of the purchases in London, and mainland Chinese and Americans also contributing. Surprisingly in the US housing market, despite the recent surge in property values during the pandemic, Goldman Sach's home affordability index suggests that house prices are still affordable and this is mainly due to tumbling mortgage rates.
Singapore Property Market Heats Up With Jump in Home Sales
Bloomberg – Singapore home sales rebounded in March, fuelling concerns that authorities may impose new measures to cool the market. Purchases of new private apartments doubled to 1,296 last month from 645 units in February, Urban Redevelopment Authority (URA) data showed. Home prices in Singapore grew 2.9% last quarter, the most since the second quarter of 2018, right before authorities last imposed cooling measures.
London Overtakes Hong Kong as World's Busiest Super Prime Property Market
SCMP – London unseated Hong Kong as the top market for super-prime property in terms of transaction value, as foreign buyers including French and Hongkongers helped lift the market despite pandemic and Brexit concerns. The British capital recorded US$3.75 billion of sales from 201 transactions, compared to Hong Kong, which had 169 deals totalling US$3.2 billion.
Read also: Manchester as an Investment Destination
Read also: Overview of St Andrews (Scotland, UK) as an Investment Destination
US House Prices are Affordable Despite the Recent Surge Thanks to Tumbling Mortgage Rates, Goldman Sachs Says
Business Insider – US house prices are relatively affordable despite the surge in property values seen during the coronavirus pandemic, Goldman Sachs has said. This is due to a marked decline in mortgage rates, which has seen home affordability, measured using Goldman's home affordability index, stand at levels seen in the 2013-2015 period despite the recent jump in prices.
Read also: Atlanta, a Thriving Metro with a Profusion of Opportunities
Soaring Home Prices Prompt Calls for Canberra to Step in
The Straits Times – Australia's property market has defied expectations of a pandemic cooling, with average prices increasing last month at their fastest pace in more than 30 years, fuelled by record low interest rates. This runaway market has prompted calls for the federal government to step in to assist first-time buyers and ensure that owners are not taking on risky loans. ANZ Bank had predicted previously that prices in Australia will go up by about 17 per cent by the end of the year.
Private Equity Houses Target Japan as COVID Shadow Extends
Financial Times – The economic effects of the COVID-19 pandemic are working out very favourably for private equity in Japan. Last month, Blackstone paid US$550 million for eight hotels own by Kintetsu railway group in a sale that might otherwise have taken years to emerge. For years, investors have eyed large property portfolios owned by railway companies, which had little pressure to sell; however, things are changing with the pandemic putting pressure.
Read also: Implications of COVID-19 Aftermath on Real Estate Sectors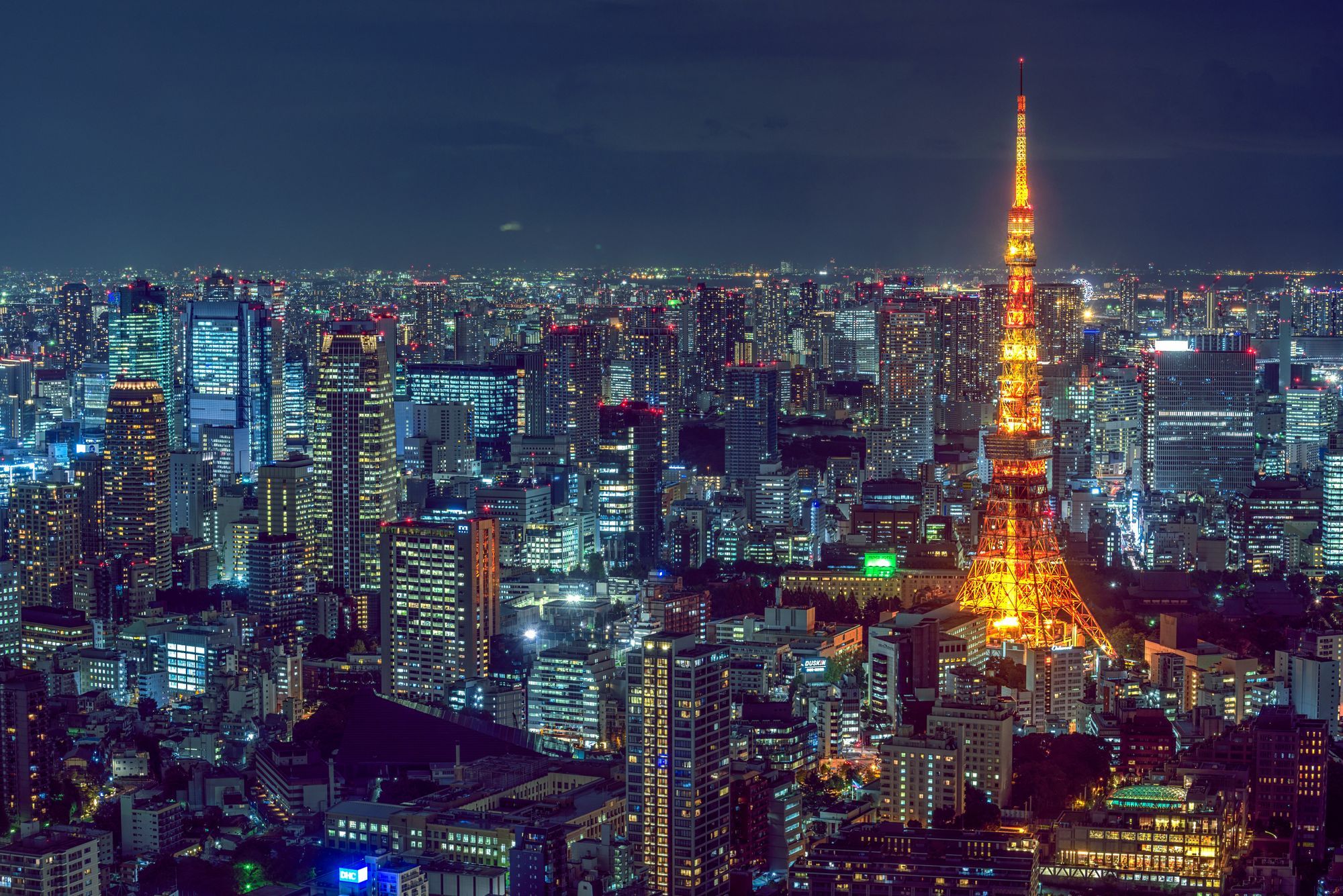 APAC Commercial Real Estate Holds Steady in Q1 2021, Tech Boom Driving Demand for Real Estate
Asia Pacific's commercial real estate market transacted more than $34 billion in direct investment in the first quarter of 2021, down less than 1 percent year-on-year. Investments in Japan ($11.5 billion), China ($8.3 billion) and South Korea ($4.3 billion) accounted for over 70 percent, with office space attracted the most capital, followed by logistics, and retail.

In a time where many companies are considering to cutback on work spaces, move out of prime CBD, or downgrade to lower-specification office buildings, tech giants are moving in the opposite direction. Google became the latest company to commit to a space in Lot Fourteen, a hi-tech business park located in Adelaide's CBD, after Amazon announced their move in February.
Read also: An Analysis of COVID-19's Impact on Office Real Estate Demand
APAC Commercial Real Estate Investment Steady with Last Year During Q1
Mingtiandi – Asia Pacific's commercial real estate market recorded more than $34 billion in direct investment in the first quarter of 2021, down less than 1 percent year-on-year. But investment volume fell 23% compared with the fourth quarter of 2020, even as big upturns in Australia and Singapore showed the growing confidence of global investors.
Read also: Six Critical Success Factors in Direct Property Investment
Google Joins Amazon at Adelaide's $2bn Tech Hub
The Urban Developer – Google is the latest tech giant to sign up for space in Adelaide's Lot Fourteen which is currently taking shape in the city's CBD. The development is aimed at hi-tech industries including artificial intelligence, machine learning, cybersecurity, data analytics, computer vision, augmented/virtual reality and the internet of things.
Read also: Application of Technology in Real Estate Investments
London's 'Super-prime' Luxury Property Market was World Leader in 2020
The Guardian – London had the highest number of super-luxury home purchases of any city in the world during 2020, outperforming its traditional rivals of New York and Hong Kong. Transactions in London rose by 3% in 2020, while in Hong Kong and New York, they fell by 27% and 48% respectively.
Read also: Investing in the UK Real Estate Market
How Science-based Targets are Helping Real Estate Shrink its Carbon Footprint
JLL – With deadlines for international sustainability commitments focussing attention on the need for action, more real estate companies are turning to science-based targets to help mitigate the worst impacts of climate change and future-proof businesses.
Data Centre Demand Driving Up Industrial Land Prices
The Urban Developer – The demand for data centres, sparked by the global pandemic, is driving up industrial land prices in select Australian locations. In 2020, data centre groups acquired about 55-hectar of land for hyper-scale cloud sites. Data centre net absorption doubled in the past year with markets including Tokyo, Sydney, Singapore and Hong Kong reaching 321.6 megawatts.
Read also: Investing in Australian Residential Real Estate
---
May 2021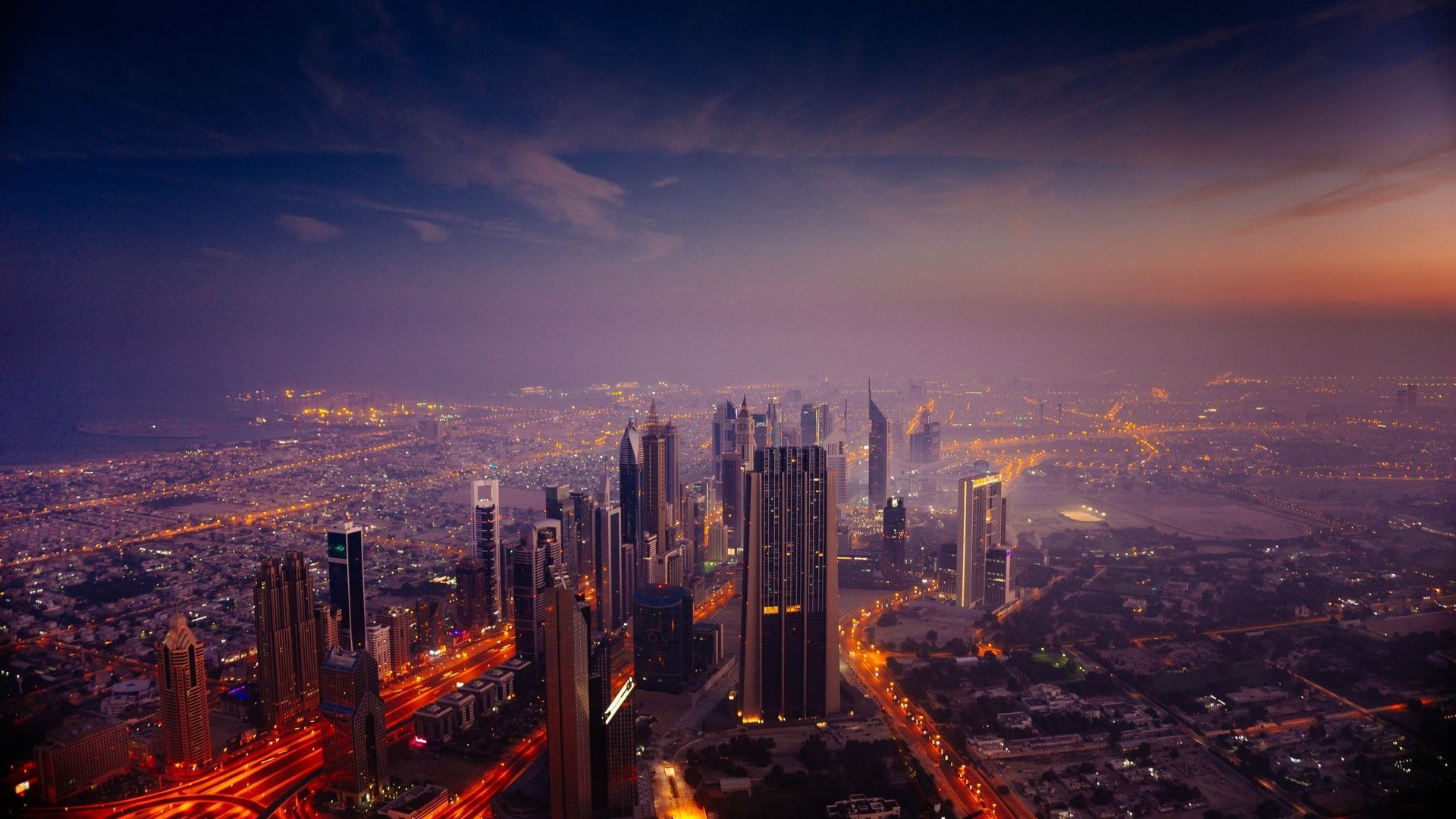 Global Office Market in the Spotlight as Workers Return and Transactions Rebound
Office workers worldwide are trickling back to the office as corporations make plans for hybrid working arrangements. In the US and UK, office occupancy levels have been ticking upwards, as vaccination progress exceeded 40 per cent and 50 per cent of the total population in the US and UK respectively.

In the office transaction space, Brisbane has seen a huge increase in transaction activity, with the activity in the first six months of the year expected to exceed the whole of 2020. Singapore's office market has also been active, with PGIM, the asset management arm of insurance company Prudential, just announcing a purchase of an office on Robinson Road, in Singapore's CBD.
Deals Flow Across Brisbane's CBD Office Market
The Urban Developer – Momentum in Brisbane's CBD office market has continued to gather pace, with a substantial increase in transaction activities this year. More than AUD1 billion in transactions are expected to close in the first six months of 2021 compared to a lacklustre 2020 in which AUD600 million in transactions were recorded for the whole year.
Read also: Macro Overview of Brisbane
Battered US Office Market Perks Up With Workers Trickling Back
The Business Times – After a number of false starts over the past year, corporates in America are finally setting plans for returns to offices given the widening availability of vaccines. Offices are slowly starting to fill as 26 per cent of office workers in major cities came back to their desks in April 2021, the highest share in five months. Demand for offices also jumped 28 per cent in March from the prior month, and this is just 9 per cent below pre-pandemic levels.
Read also: RealVantage's COVID-19 Viewpoints and Strategies
IWG Says Demand for Office Space Rising as UK Companies Plan for Hybrid Working
The Guardian – Office space provider IWG, formerly known as Regus, said occupancy levels in its buildings are improving and it is receiving more inquiries from potential tenants, as it records the beginnings of recovery from the pandemic. The UK-listed company said that occupancy has hit its lowest point in February 2021, and that they are now looking to increase prices as occupancy and tenant retention improves, and services resume.
Read also: Investing in the UK Real Estate Market
HK Residents Moving to UK May Sell S$25.6b of Homes in 2021
The Straits Times – Hong Kong home owners may sell as much as HK$150 billion (S$25.6 billion) of property this year when residents immigrate to Britain. About 13,100 to 16,300 households are expected to move to Britain via their British National (Overseas) visas this year, according to Bloomberg Intelligence.
This represents approximately 1 per cent of households living in privately owned homes. Property listings at Centaline, Hong Kong's largest real estate agency, have already surged 44 per cent from a year earlier to more than 40,000 homes.
Read also: Important Considerations when Buying Overseas Properties
PGIM Real Estate Buys Office Building on Singapore's Robinson Road for S$107M
Mingtiandi – US-based PGIM Real Estate has picked up an office building on Singapore's Robinson Road, an emerging hotspot for investors seeking value-add real estate opportunities in the city centre, according to government records. The purchase comes as Singapore's resilient economy and increasing attractiveness as a regional headquarter location attract major office investments by global funds.
Read also: Guide to Investments in Singapore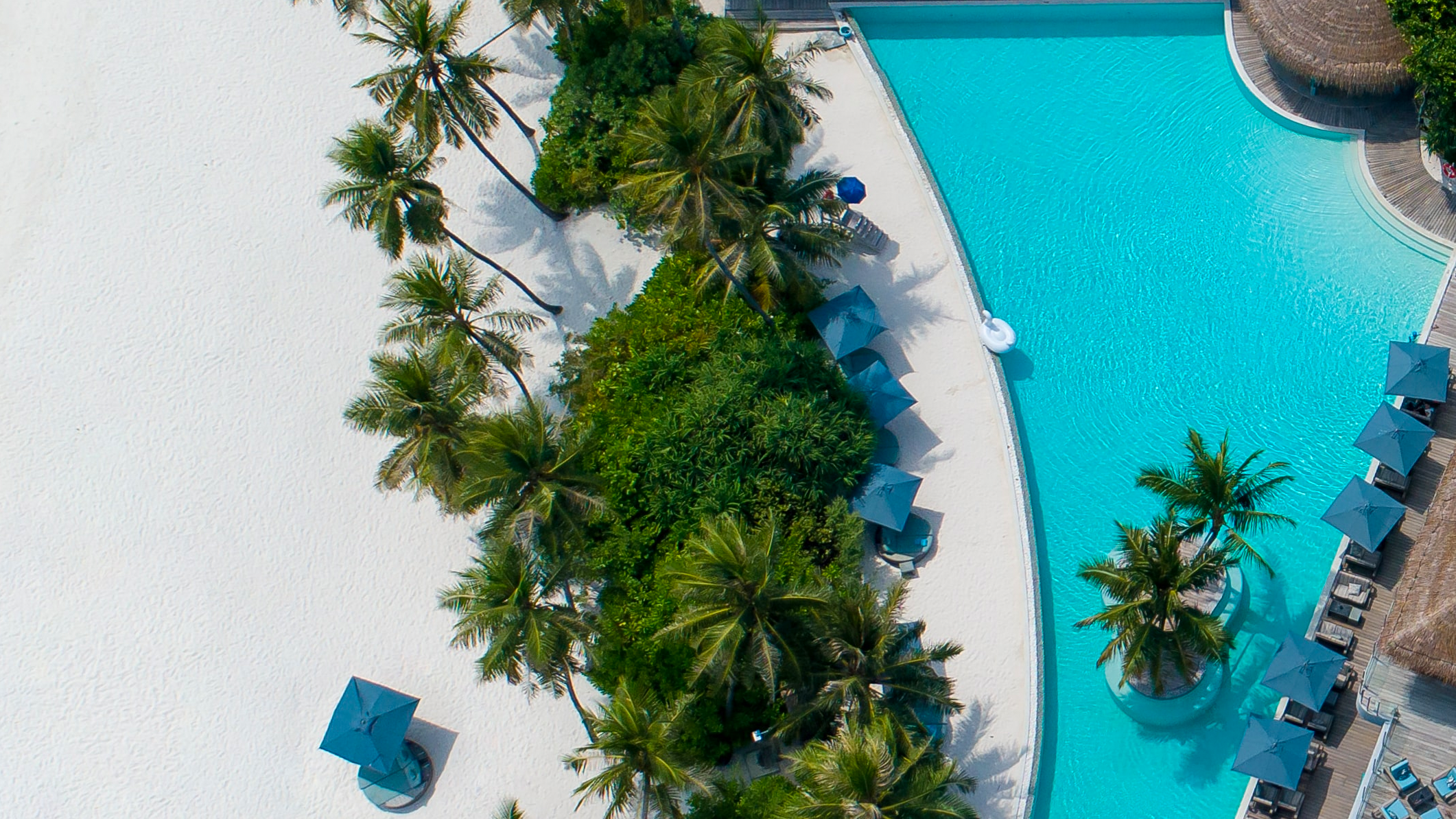 Hotels Back in Sight with Optimism for Commercial and Industrial Sector Recovery
Hotels and the whole travel industry have been the worst hit during the pandemic with major lockdowns and health concerns restricting the number of visitors. However, with a strong economic recovery, coupled with ongoing vaccine rollouts and a huge pent-up desire to travel, these are expected to boost bookings.

In a recent JLL survey, 70 percent of investors said that they will be targeting hotels in Asia Pacific with global hotel investment projected to rise by 35 percent year-on-year to US$35 billion. Indeed, Blackstone Group and Starwood Group have just announced the acquisition of a major hotel operator, Extended Stay America, for US$6 billion. Such acquisition activities are also seen in the commercial real estate with Ascendas REIT buying a majority stake in Singapore Tech Park building and Mitsubishi Estate investing US$2bn in U.S. data centers.
Read also: Guide to Investments in Singapore
Hotels, After Tough Year, are Back in Investors' Sights
JLL – Capital-raising and hotel sales highlight investor optimism for the sector's recovery. Hotel investment is gaining momentum amid improving prospects for travel. Blackstone Group and the Starwood Group in March bought hotel operator Extended Stay America for US$6 billion, the largest deal in the U.S. since COVID-19 hit.
How Covid Has Reshaped Real Estate From New York to Singapore
Bloomberg – The retreat from major cities has been the pandemic's big real-estate story — but that doesn't mean metropolitan house prices have suddenly got cheap. As vaccine rollouts allow more cities to tentatively re-open offices, bars, restaurants and museums, here's a look at what's changing — and what has stayed the same.
Ascendas REIT Buying 75% of Singapore Tech Park Building from CapitaLand for $400M
Mingtiandi – Ascendas REIT has agreed to buy the 75 percent stake in a top-end business park property held by its sponsor, CapitaLand. The SGX-listed commercial and industrial trust is set to pay S$534.4 million ($400 million) to establish 100 percent ownership in Galaxis, a six-year-old commercial project in the city's One North tech park.
Read also: An Overview of Investing in REITs in Singapore
Mitsubishi Estate Makes $2bn Push into US Data Centers
Nikkei Asia – Mitsubishi Estate aims to build seven U.S. data centres near Washington by around the end of the decade at an estimated cost of 200 billion yen ($1.83 billion). The Japanese developer sees data centers as a prime growth business considering the increasing demand from tech giants like Google and Apple.
New Smart Building Standard Sets the Bar for Digital Workplaces
JLL – Buildings that help reduce carbon emissions or promote healthy employees have increasingly earned certifications for their contributions in recent years. A new certification is aiming to benchmark another indicator of building quality: its smartness. U.S.-based WiredScore recently launched SmartScore, which aims to bring consensus around the term "smart" in smart buildings.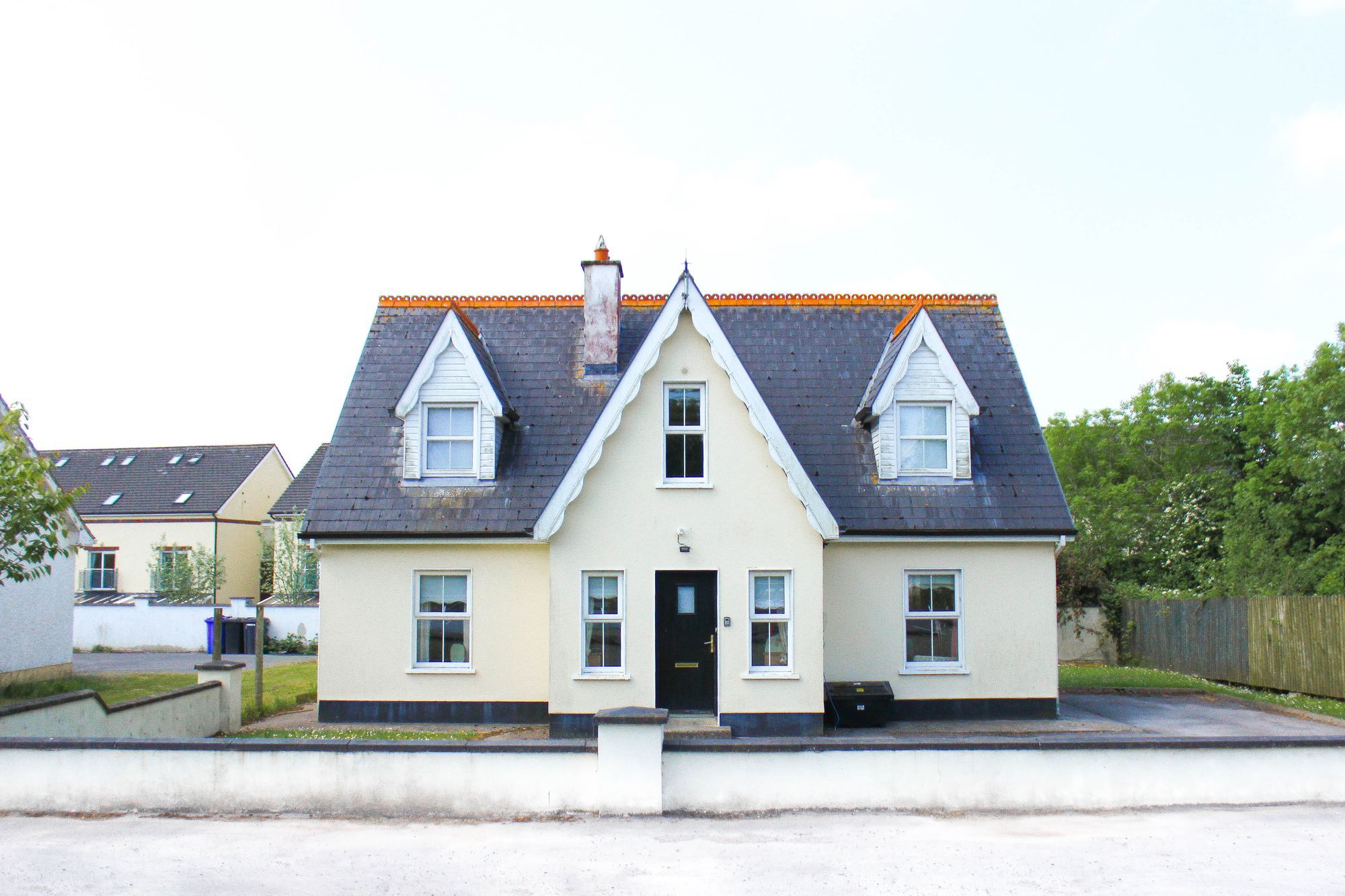 Residential Property Prices and Rents Worldwide Continue to Increase, Cooling Measures and Other Government Policies Loom on the Horizon
The roaring hot residential property market in countries around the world continues to exceed forecasts, with increasing demand outstripping a lack of supply. The United Kingdom reported record home prices, particularly outside London, and rents in the Gold Coast area of Australia soared as the trend of people migrating out of capital cities continued. In Singapore, commercial activity leaped twofold in Q1 2021 mainly due to cross border investment from institutional investors.

With recent market movements pushing prices to unaffordable levels, expectations are high for government intervention, particularly for residential properties. China most recently indicated a national property tax is under discussion given the recent surge in prices and widening wealth gap, and other countries are likely to follow suit.
Average Asking Price for UK Homes Hits Record £333,564
The Guardian – The average asking price of homes coming on to the UK property market hit a high of a third of a million pounds in May, according to Rightmove. This continues the boom in prices that started last year, buoyed by a stamp duty holiday launched by the government in summer. The largest price increases were found in Wales and North-West of England.
Read also: Manchester as an Investment Destination
Read also: Overview of St Andrews (Scotland, UK) as an Investment Destination
Gold Coast Rents Up 32% in Tight Vacancies Market
the Urban Developer – Low vacancy rates across the Gold Coast have spurred landlords to demand higher rents, with asking rents soaring by 32 per cent during the past 12 months to an average of AUD744 a week. This surge comes as people move out of capital cities to regional and warmer locations such as the Gold Coast, which is considered a 'lifestyle' region.
Read also: Investing in Australian Residential Real Estate
Singapore Commercial Property Market Activity leaps by 200%
SBR – Singapore's commercial property market experienced a huge leap in activity in Q1, with volumes registering a 200 per cent increase amounting to SGD2 billion, according to a study by Real Capital Analytics. This puts Singapore as the third biggest recipient of cross border investment in the region, behind only Sydney and Tokyo. The volumes were driven by transactions from Allianz, Blackstone, and PGIM.
Read also: Guide to Investments in Singapore
China Signals Possible Introduction of National Property Tax
The Business Times – Chinese policymakers signalled they may revive efforts to introduce a national property tax, as surging home policies raise concerns over a widening wealth gap. The move comes as authorities tackle a jump in residential property prices and president Xi Jinping vows to address wealth disparities in the world's second-largest economy.
Read also: Singapore Real Estate Stamp Duties Explained
The Hottest Property on the Market Comes With an Active Volcano
Bloomberg – In what could be a first in recent times, a farm property where an active volcano has emerged in March is on the market in Iceland, with prospective buyers interested in developing the site for tourism. The site is expected to become the country's 'hottest' destination when tourism returns, literally, and the government has already set aside US$564,000 to build infrastructure and surveillance on the site.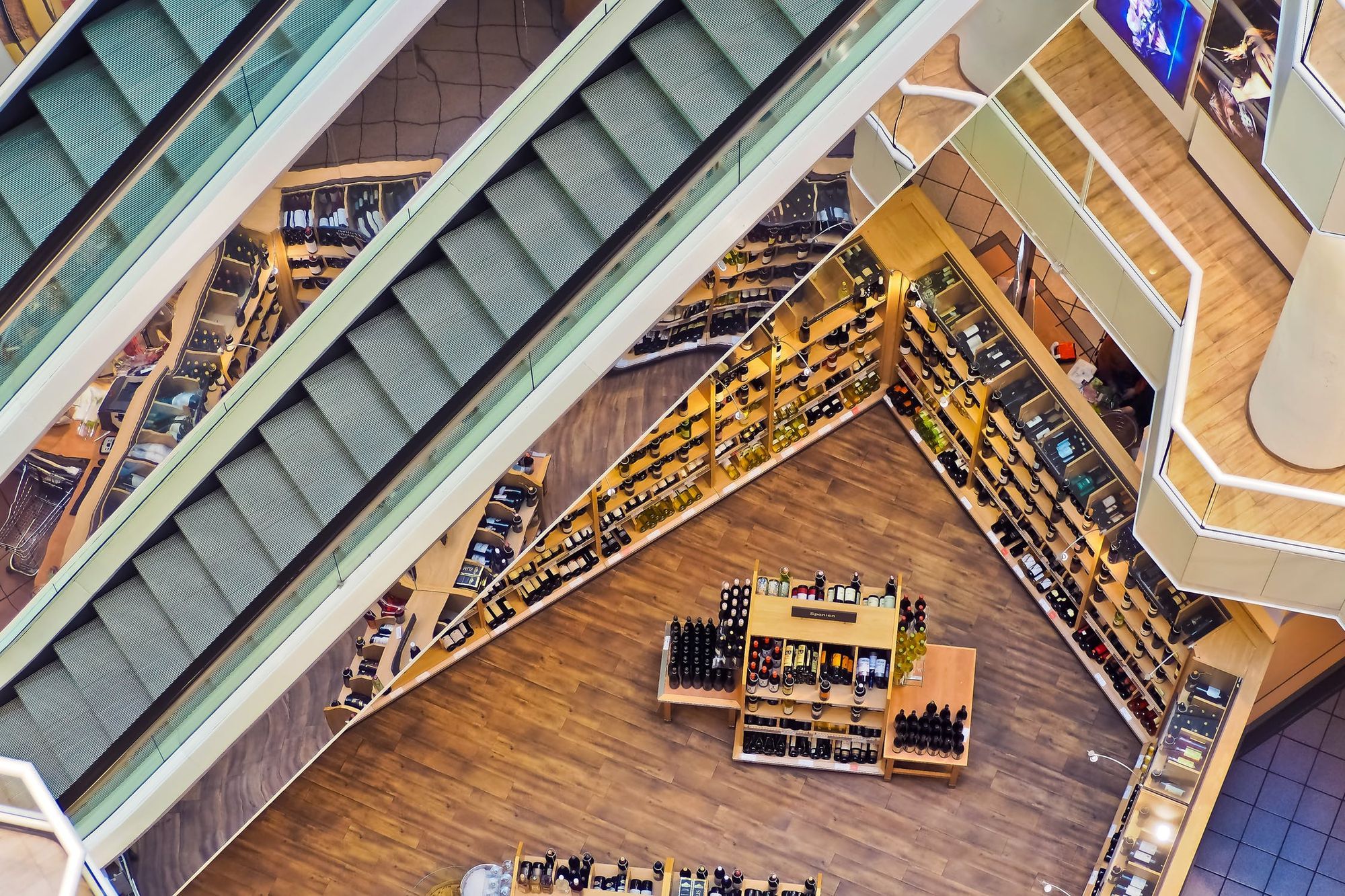 Asian Investors Move Up the Risk Curve in Seek of Higher Returns and Australia Budget Provides Further Support to Real Estate Sectors
Price discounts to some retail and hospitality real estate assets after a year of reduced business activities due to the pandemic has begun attracting fund managers and asset owners in Asia. Falling yields across high quality real estate around the world is pushing Asian investors up the risk curve in a hunt for superior returns. Retail REITS in Asia Pacific increased by 6% in the year to March 31. It is predicted that direct investor flows will surge by 20% into Asia Pacific retail and hospitality sectors this year.
Read also: Suntec REIT Overview, Ascott REIT Overview, Ascendas REIT Overview, Keppel REIT Overview

In Australia, the national budget is set to lend further support to real estate investors through multiple programmes. Firstly, a $15.2 billion of new infrastructure spending is expected to rejuvenate the railways and roads in the country. Secondly, the government will be using superannuation incentives to both free up supply as well as stoke housing demand. Thirdly, increased spending in aged care, defence and childcare would help to attract higher investment into the alternative real estate sector.
Read also: Real Estate Co-Investment – The New Alternative
Investors Embracing Riskier Real Estate to Improve Returns
Asian Investor – Rising prices and deteriorating yields across high quality real estate across the world is forcing Asian investors to move up the risk curve and become more resourceful about where they can find value. Increasingly, they are turning to assets in retail and logistics and take some responsibilities for refurbishment as they seek to increase their investment returns.
Read also: How Does Internal Rate of Return (IRR) Impact Real Estate Investors' Decision-Making Process?
Australian Budget Lends Support to Key Real Estate Sectors
JLL – Australia's national budget is set to lend further support to real estate investors, with a better-than-expected deficit announced alongside spending boosts for infrastructure, housing, aged care and childcare. Higher-than-expected commodity prices and a sharp recovery in the labour market have contributed to a significant improvement in the deficit.
Read also: Brisbane Riding on Cyclical and Structural Tailwinds
Nationwide Predicts UK House Prices Will Continue to Rise
The Guardian – The UK's second largest mortgage lender, Nationwide Building Society, said house prices would continue to rise this year beyond the stamp duty holiday. Figures published by the Office for National Statistics this week showed house prices rose 10.2% in the year to March, the highest annual increase since the lead-up to the financial crisis in August 2007.
Read also: Manchester as an Investment Destination
Read also: Overview of St Andrews (Scotland, UK) as an Investment Destination
Melbourne Retail's Road to Recovery
The Urban Developer – Although Melbourne's CBD has long been the epicentre of economic, cultural and social life in the city, its role as the pre-eminent retail and commercial centre was brought to an abrupt halt by COVID-19. Fast forward to today, Melbourne recorded its best visitor figures for retail and recreation spaces in March 2021 with numbers at their healthiest since March 2020.
Read also: Implications of COVID-19 Aftermath on Real Estate Sectors
WeWork's Losses Quadruple to $2.1bn as Work From Home Policies Halve Revenue
The Guardian – WeWork's losses quadrupled to $2.1bn in the first quarter as the pandemic-driven move to flexible working drove a 30% plunge in customers. However, the company said it was starting to see the green shoots of recovery as the easing of pandemic restrictions and gradual return of workers to office locations would improve its prospects.
Read also: An Analysis of COVID-19's Impact on Office Real Estate Demand
---
June 2021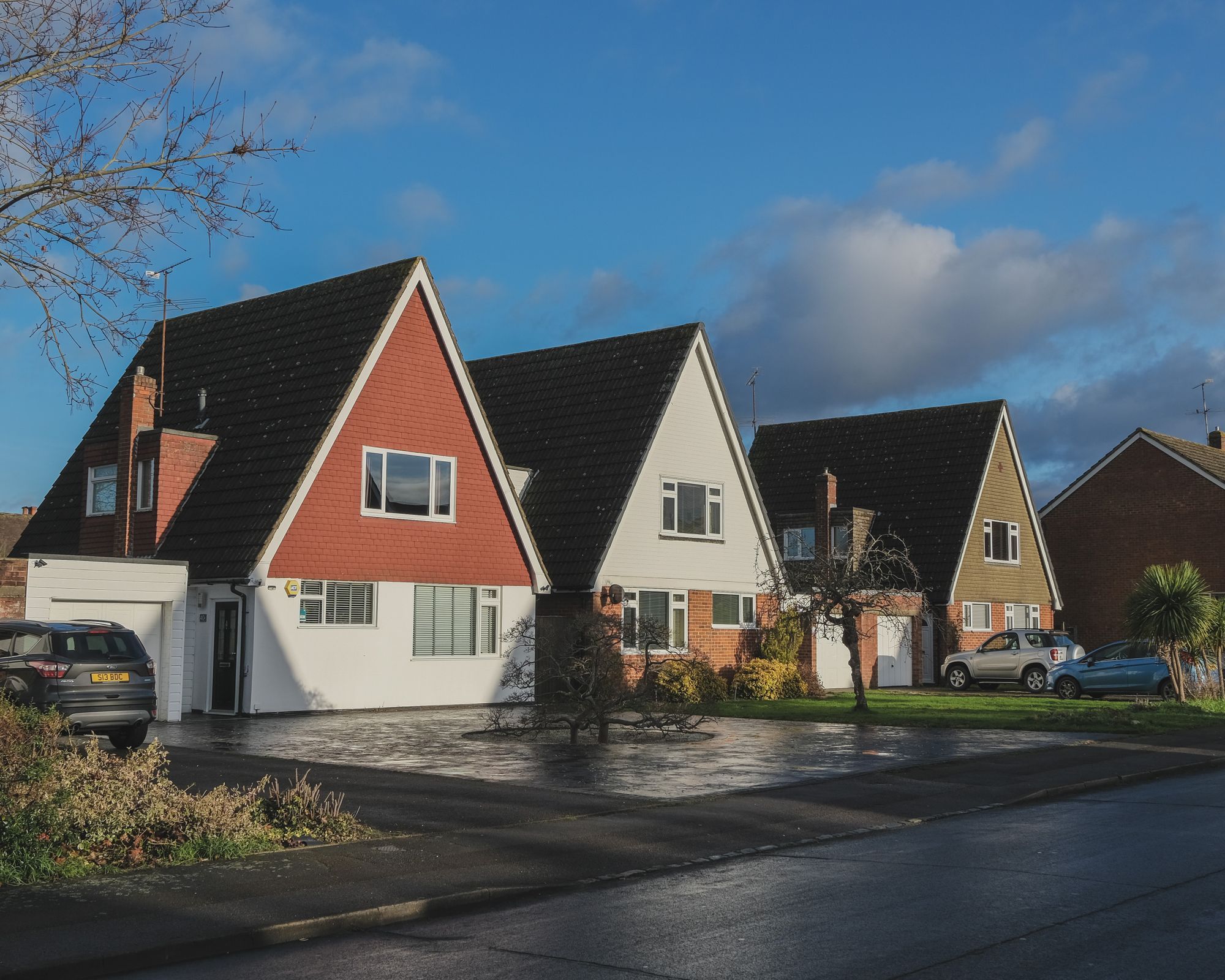 Perth and Singapore Residential Property Markets March On, While the Office Market Warms Up
Residential real estate markets in Perth and Singapore continue to heat up with a high demand causing residential property prices to soar to new highs. New research is forecasting Perth's property prices to rise by 15 per cent this year, and in Singapore, private home sales have climbed 16.9% in the first quarter compared to the previous three months.

The office market is also buzzing from its pandemic-induced slumber as more transactions are reported. In Singapore, tech companies have been increasingly leasing space in the central business district where banks have traditionally been the dominant tenants. Following the non-fungible tokens (NFTs) hype, people are also snapping up virtual properties with a report that an augmented reality virtual world, SuperWorld, has sold "thousands of properties" in 2021 with an average user spending of US$2,000.
Perth Real Estate: Property Prices Set to Soar 15 Per Cent This Year
PerthNow – The Real Estate Institute of Western Australia has forecast 15 per cent growth for Perth property prices this year, but 20 local suburbs are on track to exceed that, with prices jumping 10 per cent or more in the first four months of the year. There were also 8 suburbs with median house prices in the AUD1 million-plus price range.
Read also: Brisbane Riding on Cyclical and Structural Tailwinds
Singapore Property Tycoons Bet Big On Housing as Demand Heats Up
Forbes – Billionaires Kwek Leng Beng and Wee Cho Yaw, of UOL Group and City Development respectively, are placing big bets in state land auctions, leading a pack of 15 bids for a residential site in Ang Mo Kio. This strong demand for new residential sites comes as no surprise considering the buoyant demand for housing in the city-state. Total private home sales in the Lion City climbed 16.9% to 8,100 units in the first quarter, compared to the previous three months.
Amazon Leads Tech Invasion of Singapore Offices That Banks Ruled
Bloomberg – Steadily growing their footprint in recent years, tech behemoths are chipping away at the dominance of banks in the island-state's central business district. Exemplifying the trend, Amazon.com Inc. recently leased space in Asia Square Tower 1, while ByteDance Ltd. secured floors in the landmark One Raffles Quay. This comes as banks trim office space, accelerating a trend that began before the pandemic.
Read also: An Analysis of COVID-19's Impact on Office Real Estate Demand
PG&E Agrees to Sell SF Headquarters Complex for USD800 Million
Mercury News – Pacific Gas and Electric, a publicly listed utilities company based in California, has sold their San Francisco headquarters in a USD800m deal, a key milestone in its move to relocate its head offices to downtown Oakland, a less expensive city located across San Francisco Bay. The utility giant is the latest high-profile departure in the corporate exodus from San Francisco.
Read also: Atlanta, a Thriving Metro with a Profusion of Opportunities
The Curious World of NFT Real Estate and Design
The Business Times – The market for digital files sold as non-fungible tokens (NFTs) exploded this year, most notably when an artwork by digital artist Beeple sold for USD69.3 million at an online auction held by Christie's in March. Real estate, architecture, and design are also booming in the virtual marketplace. SuperWorld, an augmented reality virtual world geographically mapped onto the real world, has already recorded thousands of sales in 2021 so far.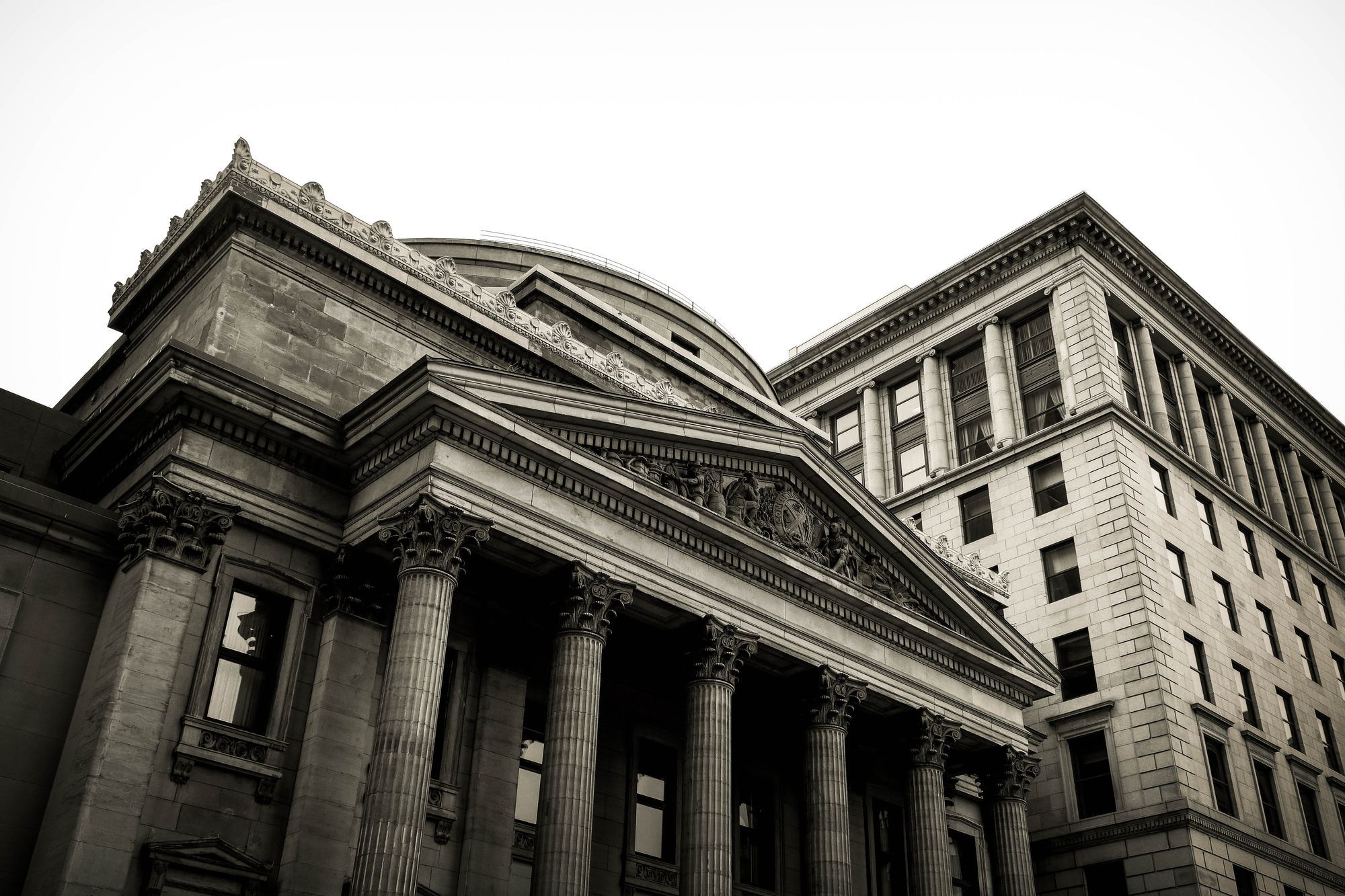 Central Banks Keep a Keen Eye on Inflation, Big Tech Companies Want Staff to Head Back to Office
The Bank of England is carefully monitoring Britain's booming housing market as it weighs up the possibility that a rapid recovery from the COVID-19 pandemic will lead to a sustained period of inflation. The concern arose after the average UK house price has climbed 10.2% in the year to March, the highest annual growth rate since 2007. Elsewhere, the Reserve Bank of Australia has decided to hold the benchmark interest rate at a record low of 0.1% even as house prices across Australia keep rising.

Meanwhile, Apple has recently announced that it wants staff to be back in the office by September. This comes after a similar move by other tech giants such as Amazon, Google and Facebook, citing in-place collaboration and inclusivity as the main reasons. However, the companies also acknowledge the importance of maintaining a hybrid arrangement and allowing employees to continue working from home a few days a week.
Read also: An Analysis of COVID-19's Impact on Office Real Estate Demand
Bank of England Monitors UK Housing Boom as It Weighs Inflation Risk
The Guardian – Inflation, as measured by the UK's consumer prices index (CPI), is at 1.5% and is expected to rise above its 2% target for a short period over the coming months. Sir Dave Ramsden, deputy governor of the Bank of England said they expected price pressures to be temporary, but are prepared to take action if it proves to be otherwise.
Read also: Investing in the UK Real Estate Market
Australia's Economy Booms to Pre-pandemic Levels as Consumers, Businesses Spend
The Business Times – Australia's economy raced ahead in the first quarter of 2021 as consumer and business spendings surged, lifting output back above where it was last year before pandemic lockdowns tipped the country into its first recession in three decades. The economy expanded by a real 1.8 per cent in the first three months to March.
Read also: Brisbane Riding on Cyclical and Structural Tailwinds
Apple Wants Staff Back in Offices by September
BBC – Workers must return to their desks for at least three days a week, chief executive Tim Cook wrote. Some staff members will be given the option to work the remaining two days remotely. Mr Cook said that despite a smooth transition to remote working, it was not an adequate replacement for in-person collaboration.
Read also: An Analysis of COVID-19's Impact on Office Real Estate Demand
Singapore's GIC to Open New Office in Sydney in 2022
CNA – GIC will open a new office in Sydney next year to focus on investment opportunities in Australia. GIC CEO Lim Chow Kiat said the fund is confident in the long-term growth of the Australian market and believes having a team on the ground will enable it to capture more investment opportunities.
Read also: Ins and Outs of Office Real Estate
RBA Keeps Interest Rates at Record Low of 0.1% as Housing Prices Hit Record Highs
The Guardian – Housing prices have reached record highs even though borders have been closed for more than a year and immigration halted, with the boom fuelled largely by Australian buyers with improved savings and low interest rates. The national housing market rose by 2.2% in May, following on from a 1.8% rise in April.
Read also: Investing in Australian Residential Real Estate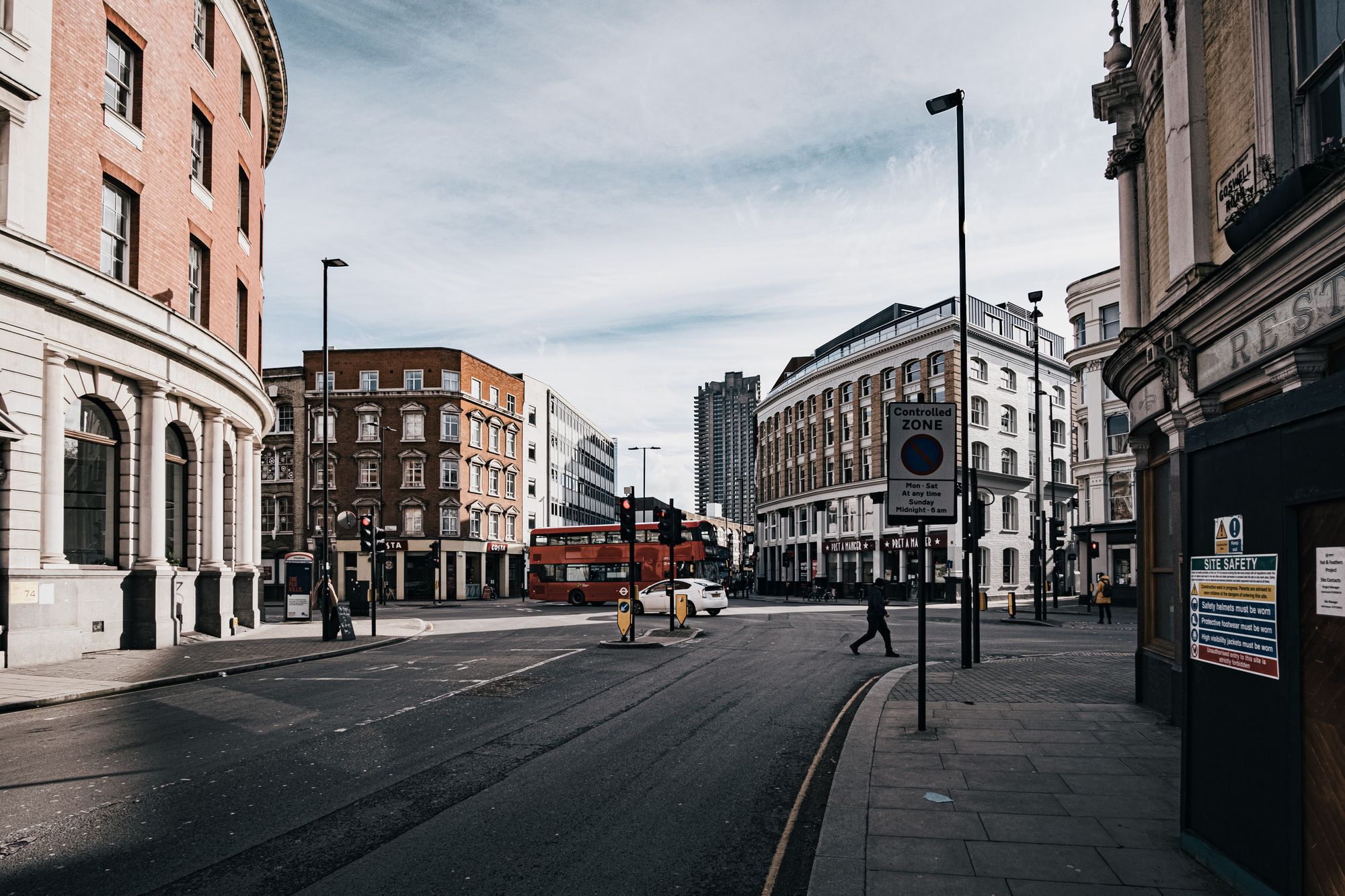 Retail Spaces Make Way for Housing, Tech Companies Expand Remote Work Indefinitely
The demand for residential properties around the world has continued to increase in tandem with rising house prices due to the pandemic. In contrast, the occupancy rate of retail malls in general remains low due to lockdowns and travel restrictions, coupled with the rising popularity of e-commerce and changes in consumer spending. As a result, an estimated 200 retail malls in the UK could be redeveloped into homes and other uses to cater to the country's growing demand for housing.

Meanwhile, leading social media networks Facebook and Twitter have announced that their employees are now able to work remotely for an indefinite period; the purpose of this permanent shift is to provide a consistent experience for their employees and to expand their talent pool worldwide. With a large number of companies adopting a hybrid or permanent remote work arrangement, homebuyers are increasingly seeking out bigger and higher quality residential units, with increased considerations to factors such as "climate hazards".
Read also: Implications of COVID-19 Aftermath on Real Estate Sectors
House Prices in Australia and New Zealand Among World's Fastest Growing in 2021
The Guardian – New figures released by Knight Frank in their global house price index show that for the first quarter of 2021, global house prices increased by an average of 7.3% across 53 countries, with Australia and New Zealand among the countries recording the largest increases. Factors behind this increase included extremely low interest rates, and the abandonment or postponement of social housing development.
Read also: Brisbane Riding on Cyclical and Structural Tailwinds
Hot Housing Market Creating Risk to UK Economy
The Business Times – The UK residential property market is heating up rapidly, and a mix of surging demand and double-digit price growth is causing concern that an unsustainable bubble is building. Demand could still persist as pandemic effects linger, particularly the work-from-home culture that's fuelled a desire for larger homes further outside urban areas. This comes as a UK government tax perk, which has fuelled demand, is phased out in the coming months.
Read also: Manchester as an Investment Destination
Read also: Overview of St Andrews (Scotland, UK) as an Investment Destination
Up to 70 UK Shopping Centres Could Close Amid Covid Crisis
The Guardian – Up to 70 of Britain's 700 shopping centres could be set for demolition after the pandemic dealt another blow to ageing malls already suffering from the rise of online shopping and over-expansion of retail space. According to property advisory firm Knight Frank, a further 20% to 30%, or about 200 malls, will need a significant overhaul, with shops retained but parts of the centre converted to homes, offices or other uses.

Read also: What is Commercial Real Estate?
Facebook Remote Work Made Permanent as Offices Reopen
CNA – Beginning this June 15th, Facebook will let any employee whose job can be done remotely to work that way permanently. With the work schedules for those returning to offices becoming flexible, Facebook chief Mark Zuckerberg has said he expects the shift to remote work to be a lasting one at the leading social network, which plans to look for employees able to do their jobs from wherever they happen to live.
Read also: An Analysis of COVID-19's Impact on Office Real Estate Demand
Add 'Climate Hazards' to Your Homebuyer's Checklist
The Business Times – As global temperatures increase and sea levels rise, home shoppers are looking at more than just location, price, and the number of bedrooms when exploring properties. They are also wondering about the risk of natural disasters and what that risk might mean for a home's value over time. Redfin and realtor.com have recently added both publicly and privately assembled flood risk information to the majority of their listings.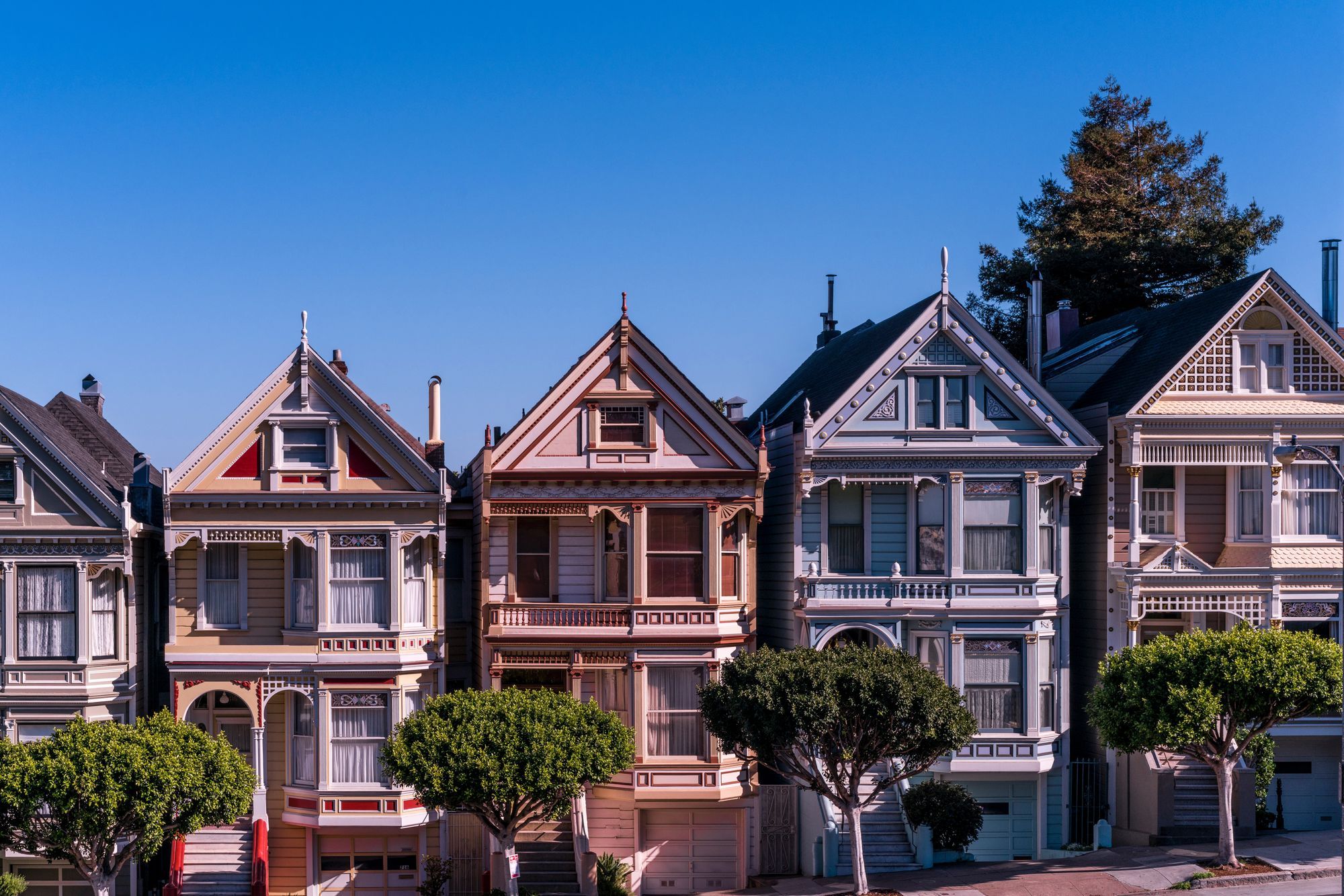 Million-Dollar Suburbs on the Rise, Distressed Capital Waits on Opportunistic Real Estate
More than 200 Australian locations have joined the ranks of million-dollar suburbs in the past year. For the past year to May 2021, the national dwelling market values has increased by 10.6 per cent, the highest growth rate since July 2010. A quarter of the markets (54 suburbs) that ticks over the million-dollar-median is in Sydney.

Globally, over one-third of the US$363.8 billion existing dry powder for real estate is currently sitting in either opportunistic or distressed funds. However, while some markets and sectors currently offer discounts, there is no sign of the type of distress experienced after the 2008 financial crisis. This has resulted in a gap between the prices that owners are willing to part with their assets for, and what the investors are willing to pay.
Read also: Seeking Distressed Assets – A Playbook during Tumultuous Times
Number of Million-Dollar Suburbs Skyrockets
The Urban Developer – Corelogic's inaugural Million Dollar Markets report has identified additional 218 markets in Australia where the median price has reached the million-dollar mark. 198 of them are house markets with the remaining 20 being unit markets. The largest share belongs to the state of New South Wales, followed by Victoria, and Queensland.
Read also: Investing in Australian Residential Real Estate
Real Estate Investors Prepare for Distress, but Opportunities Lag
JLL – The global health crisis has piqued real estate investors' appetite for bargains. Capital raised for closed-end distressed fund strategies accounted for 17 percent of total real estate fundraising in the first quarter, according to Preqin data. However, a combination of supportive monetary policy and very few bankruptcies means opportunities still lag behind.
Read also: RealVantage's COVID-19 Viewpoints and Strategies
UK Government Extends Moratorium on Commercial Rents
The Guardian – The UK government is extending a moratorium on commercial rents until March next year and introducing a mandatory arbitration process to tackle debts where landlords and tenants cannot agree. With many food, drink and entertainment venues still shut or operating at less than full capacity, hospitality leaders had warned of a "cliff edge of failure" without a longer grace period.
Read also: What is Commercial Real Estate?
Singapore Government and Facebook Back $17m Project for Sustainable Tropical Data Centres
Data Center Dynamics – The Singapore government and Facebook are funding a $17 million (S$23m) project to deal with the urgent need for data centres. A Sustainable Tropical Data Centre Testbed will test novel cooling techniques, in the hope of enabling facilities that can be operated without draining Singapore's electrical grid.
Blackstone Acquiring Developer SOHO China in $3B Deal
Mingtiandi – Just ten months after the COVID-19 pandemic derailed an attempt to take private one of China's largest commercial developers, Blackstone Group has agreed to acquire Soho China through a new deal worth HK$23.7 billion ($3 billion). The deal would give the US fund manager the rights to Soho China's portfolio of nine office properties in Shanghai and Beijing.
Read also: Ins and Outs of Office Real Estate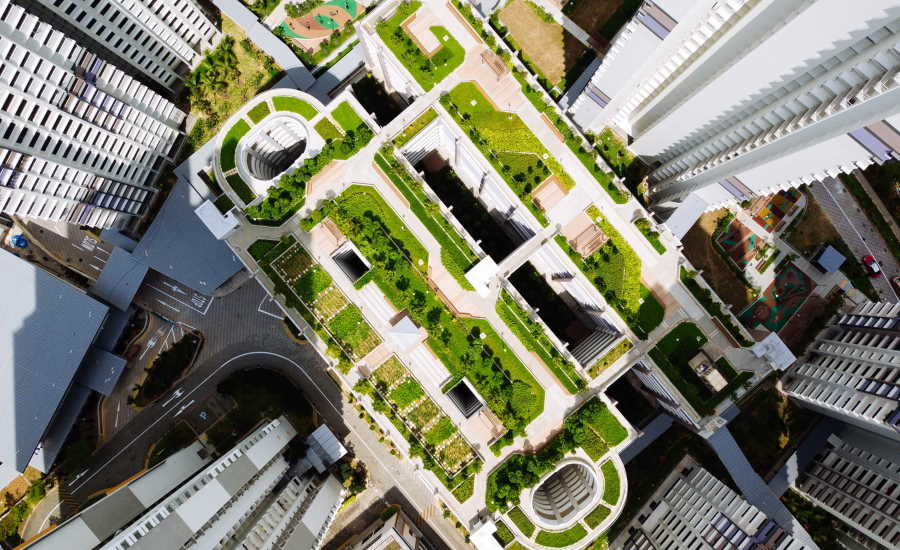 Appetite for Green and Sustainable Real Estate Increases, Demand for Unliveable Homes in Sydney Rises
Investments in sustainable real estate assets have been growing steadily as they are increasingly being viewed as pandemic-resilient with the ability to generate stable returns. Furthermore, with sustainability agenda for net-zero carbon targets becoming a greater focus for corporates in recent years, a majority of companies are now willing to pay a premium to lease sustainability-certified buildings. Indeed, the real estate industry is now gradually shifting towards green investments and future-ready green buildings due to the high demand from corporate occupiers.

Amidst the housing boom in Australia, investors attracted to prime land locations are snapping up derelict properties for millions of dollars, with the aim of knocking down and rebuilding them to take advantage of rising home values. Abandoned homes in Sydney have not been spared as housing demand continues to soar, driven by record-low borrowing rates, tax incentives and solid employment growth.
Sustainable Real Estate Asset Investments to Grow in South-East Asia
The Business Times – There is a rising trend in sustainable multi-family real estate asset investments particularly in such markets as Thailand and South-East Asia, with many property players including Asia Capital Real Estate (Acre) tapping on green financing to support this emerging segment. In the next five years, Acre aims to invest more than US$250 million to develop six Homa projects which are environmentally friendly and affordable residential rental apartment complexes.
7 in 10 Companies in APAC Willing to Pay Higher Rent for Green Buildings
JLL – A majority 70% of Asia Pacific corporations are willing to pay a rental premium to lease sustainability-certified buildings. This commitment aligns with the increase in real estate sustainability developments across Asia Pacific where 40% of corporate occupiers have already adopted net zero carbon targets, and another 40% are planning to adopt such targets by 2025. Corporate occupiers are expected to increasingly demand real estate solutions that tackle emissions which complement with their sustainability agenda.
Unliveable Sydney Homes Going for Millions in Australian Housing Boom
The Business Times – Sydney houses with crumbling walls, shredded ceilings, bathrooms and kitchens stripped of fixtures are getting snapped up for millions as buyers try to grab a slice of Australia's soaring property market. Home prices nationally have surged 10.6 percent from a year ago, with buyers willing to pay a premium for uninhabitable homes to tear down and rebuild.
Read also: Brisbane Riding on Cyclical and Structural Tailwinds
Blackstone to Buy Home Partners of America in US$6b Deal
Reuters – Blackstone has agreed to acquire Home Partners of America, a buyer and operator of single-family rental properties, for US$6 billion, adding a portfolio of more than 17,000 homes across the US. The US housing sector has become red hot, boosted by a strong economic recovery, ultra-low interest rates, and continued demand for bigger homes to suit more people working remotely due to the pandemic.
Read also: Altanta, a Thriving Metro with a Profusion of Opportunities
Greystar Creates €1bn Germany, Austria Multi-family Venture
IPE Real Assets – Greystar Real Estate Partners is planning to develop €1 billion worth of multi-family rental houses in Germany and Austria with an unnamed global institutional investor. The new venture will create a diversified portfolio of institutional-grade multi-family assets across such cities as Berlin, Frankfurt, Hamburg, Munich and Vienna to meet the demand due to a lack of purpose-built rental housing with institutional-quality management.
Read also: Building a Real Estate Portfolio
Vantage Point is a curated cache of the latest trends in real estate investing repurposed from media outlets and websites around the globe. Each article is a succinct wrap-up of key news points for an easy read. Outbound links, embedded in each editorial, are attributed to original external sources. RealVantage makes no warranties or representations regarding the accuracy, completeness or veracity of the information or data contained in such external sources. Editorials under the Vantage Point vertical do not reflect the views of RealVantage, in part, or in its entirety.
---
Find out more about real estate co-investment opportunities at RealVantage. Visit our team, check out our story and investment strategies.
Sign Up at RealVantage
RealVantage is a real estate co-investment platform that allows our investors to diversify across markets, overseas properties, sectors and investment strategies.
Visit our main site to find out more!
Disclaimer: The information and/or documents contained in this article does not constitute financial advice and is meant for educational purposes. Please consult your financial advisor, accountant, and/or attorney before proceeding with any financial/real estate investments.