Ascott REIT Overview
Ascott Residence Trust is the largest hospitality company in the Asia Pacific with a portfolio of 16,000 units across 15 countries in Asia Pacific, Europe and the United States of America.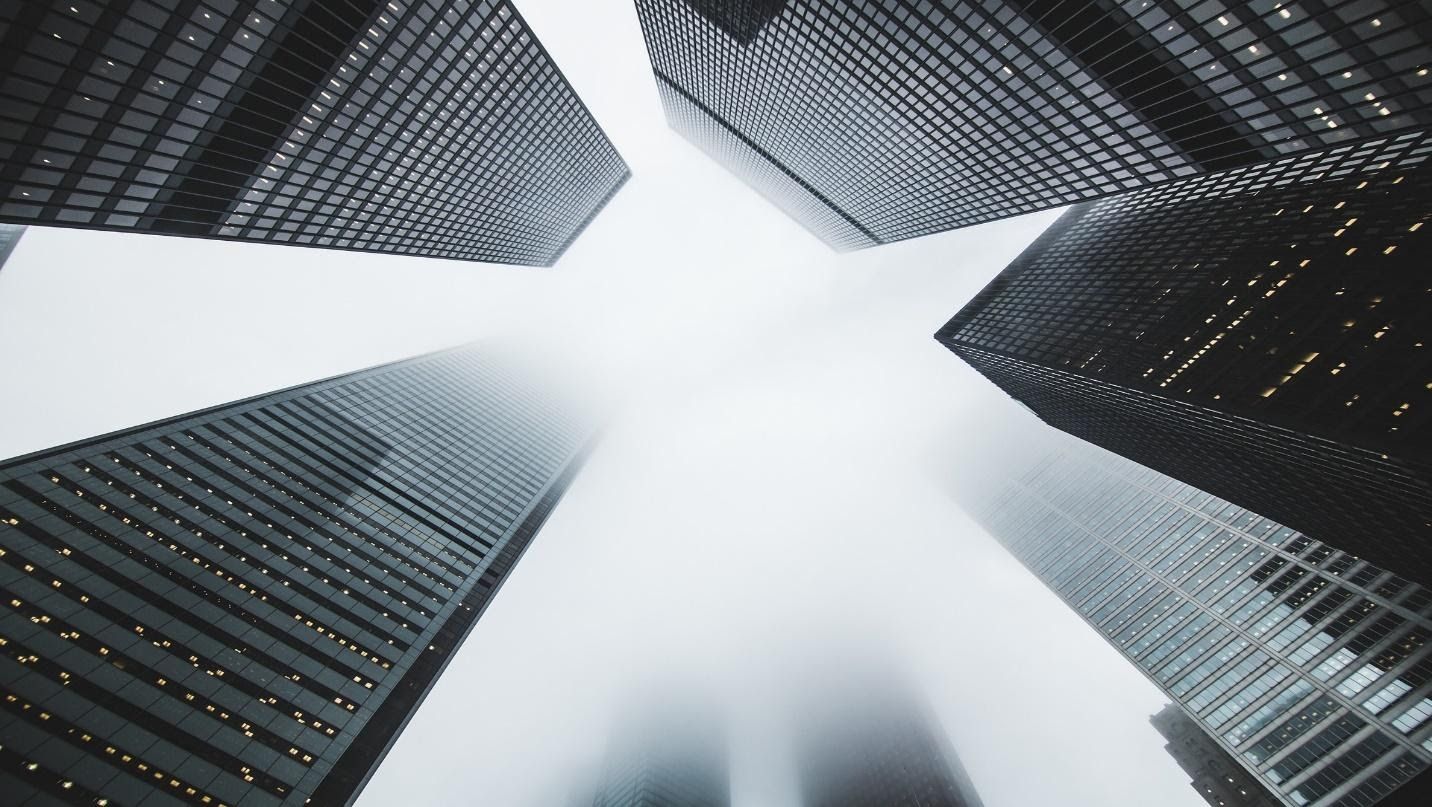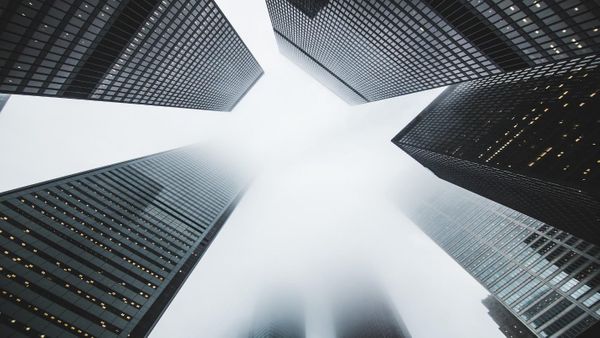 Table of Contents
---
Background
The Ascott Singapore was first founded by Scotts Holdings in August 1984. In 1999, Scott Holdings merged with Stamford Group to form The Ascott Limited, as both companies had a common interest to invest in serviced residences. The joint portfolio has more than 1,700 apartment units in eight cities.
The Ascott Limited made a major development when it officially established itself as the Ascott Group upon merging with the Somerset Holdings Limited in 2000. Its portfolio expanded with a combined asset of 6,000 serviced residences across 10 countries and became the largest serviced residence company in the Asia Pacific region.
In March 2006, the Ascott Group made another significant expansion by launching the Ascott Residence Trust on the Singapore stock exchange. The Ascott Residence Trust, also known as ART, was the first Pan-Asian service residence REIT with a portfolio of 12 properties, consisting of 2,068 apartment units in 5 countries, worth an estimated S$855.8 million. The IPO price at the time was S$0.63 per unit.
CapitaLand Ltd. later offered S$1.73 (US$1.21) for each Ascott Group Ltd share in April 2008 and Ascott Group Ltd eventually became one of CapitaLand Limited's wholly-owned subsidiaries.
ART is now the largest hospitality company in the Asia Pacific with a portfolio of 16,000 units across 15 countries in Asia Pacific, Europe and the United States of America. As of June 2020, ART has grown five times its asset size since listed on the SGX-ST in 2006.
In 2015, Ascott REIT was awarded the "Best REIT (Asia)" at World Finance magazine's 2015 Real Estate Awards.
Management and Objective of ART
ART is a stapled group comprising Ascott Real Estate Investment Trust (Ascott REIT) and Ascott Business Trust (Ascott BT) and managed by Ascott Residence Trust Management Limited and Ascott Business Trust Management Pte. Ltd., both of which are wholly-owned subsidiaries of CapitaLand Limited, one of Asia's largest diversified real estate groups.
ART's objective is to invest in serviced residences, income-producing properties, hospitality real estate and value-enhancing real estate-related assets globally. ART's properties are predominantly operating under The Ascott Residence, Somerset, Quest and Citadines' brands.
ART's Share Price and Financial Summary (HMN.SI)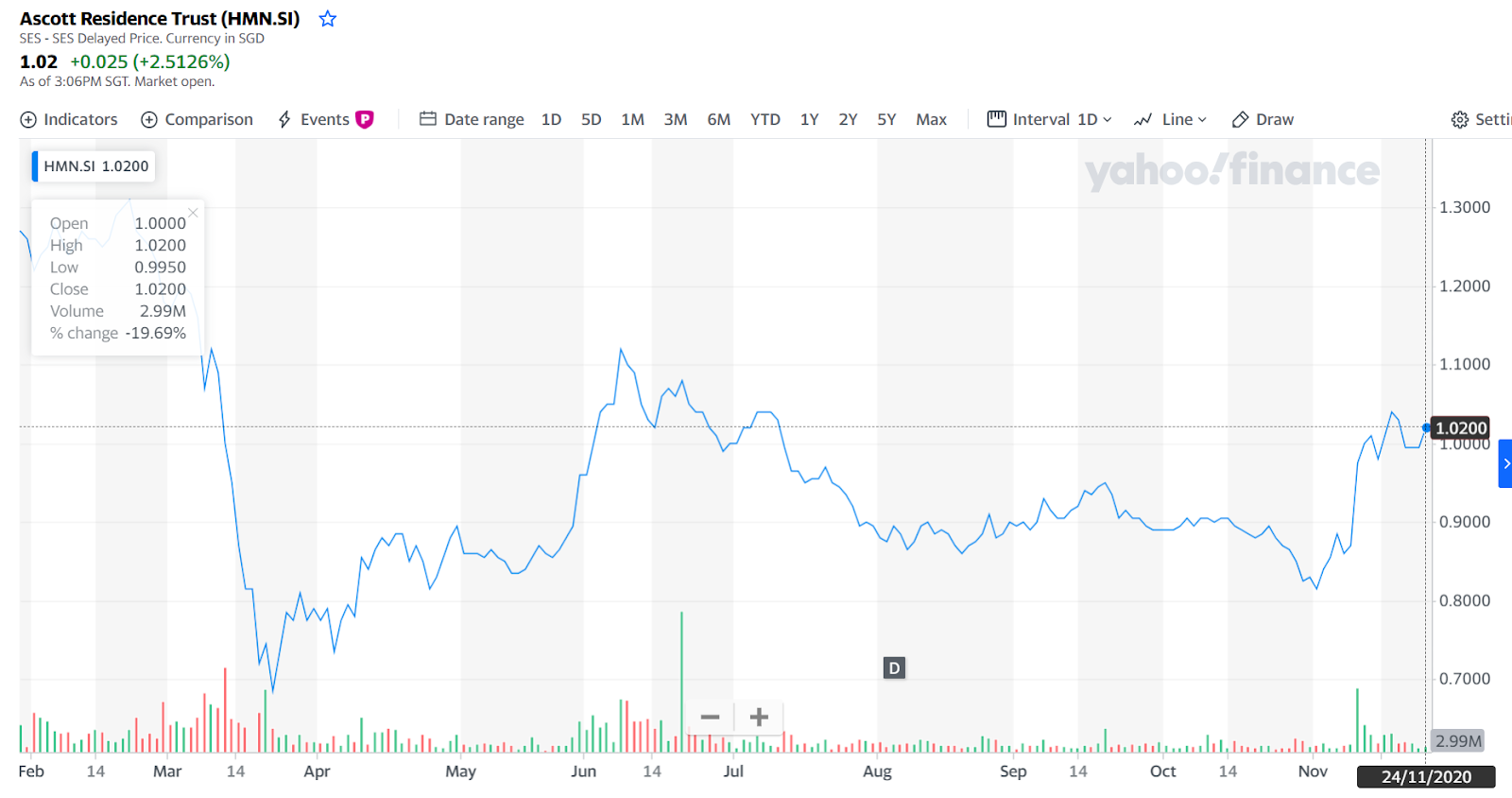 As of late November 2020, the ART's share price was S$1.02, with a 52-week range of 0.67 - 1.39.
Its market capitalisation stood at 3.132 billion SGD, with a price-to-earnings (P/E) ratio of 202 and earnings per share (EPS) of 0.005.
ART's Annual Report Highlights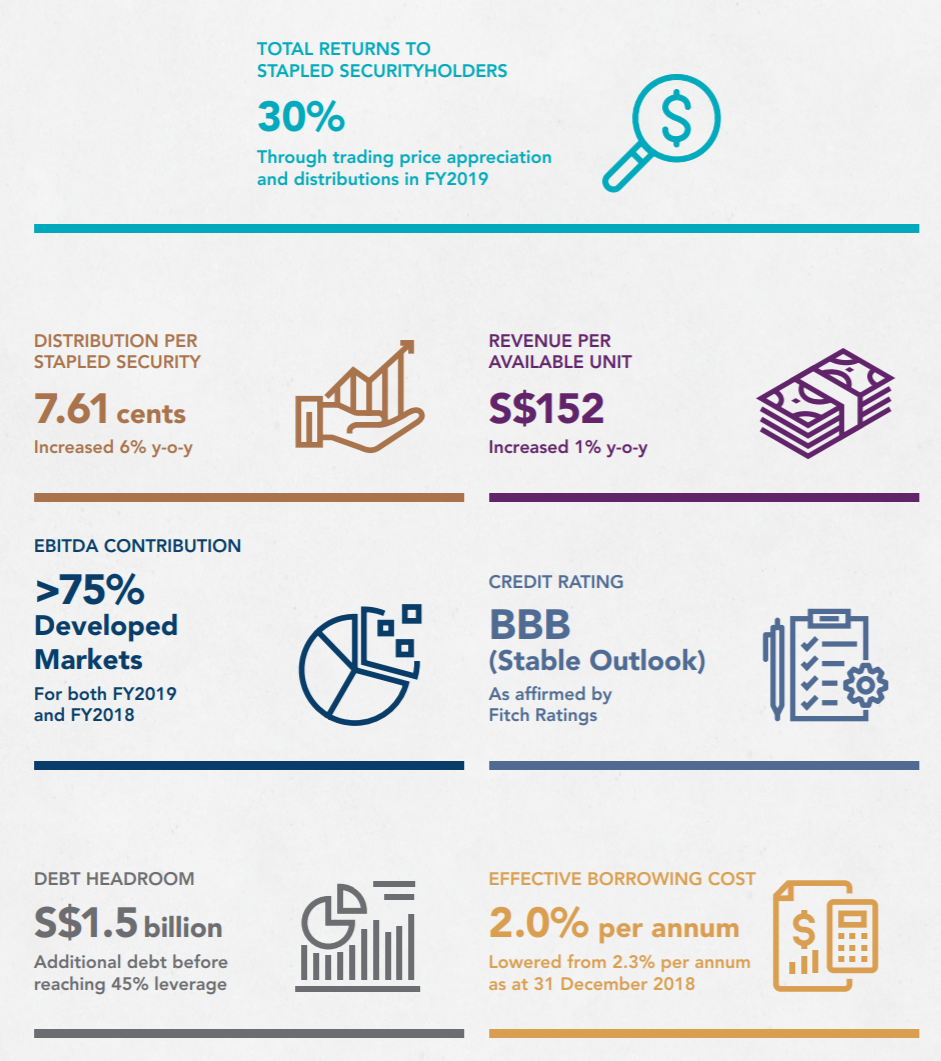 In December 2019, ART's portfolio grew significantly in scale to 87 hospitality properties in 39 cities across 15 countries in Asia Pacific, Europe, and the United States of America, with an estimated value of S$7.4 billion.
The successful merger with Ascendas Hospitality Trust (A-HTRUST) in July 2019 added 14 quality properties to ART's portfolio. The combination has helped ART to intercept a new growth market, Seoul. while improving financial flexibility and enlarging asset base.
ART seeks to maintain a predominantly Asia Pacific presence.
ART has realised S$200 million in net gains through portfolio reconstruction in 2019 and added approximately S$1.9 billion in asset value through the acquisition of quality properties. Reconstruction activities include the divestment of Ascott Raffles Place Singapore, the acquisition of Citadines Connect Sydney Airport, a 150- room prime freehold limited-service business hotel, Somerset West Lake Hanoi, and the redevelopment of Somerset Liang Court Property Etc.
In 2019, ART completed several value-enhancing initiatives to drive the performance of its properties. Projects include the refurbishment of apartment units at Somerset Grand Citra Jakarta, as well as the guest rooms, lobby and communal area in the Element New York Times Square West. In 2020, ART plans to refurbish DoubleTree by Hilton Hotel New York – Times Square South.
ART was ranked third in the REIT and Business Trust category of the Singapore Governance and Transparency Index in 2019. ART also received the "Best Hospitality REIT (Platinum Award)" in the Asia Pacific Best of the Breeds REITs Award and many other awards.
ART's gearing stood at 33.6%, well below the Monetary Authority of Singapore's (MAS) 45% limit for REITs.
ART was granted BBB credit rating, affirmed by Fitch Ratings in August 2019.
Due to the COVID-19 pandemic, US China trade tension and global economic slowdown, the global growth outlook is expected to be fragile in 2020 however, ART remains confident that business and leisure travel will resume when the COVID-19 situation eases, and demand for accommodation will recover.
With the support from The Ascott Limited, a strong financial position and diversified portfolio positions, ART is capable of weathering the coming downturn.
Sign Up at RealVantage
ART's Key Statistics for 2019
Gross Revenue grew slightly to S$514.9 million in 2019 compared to S$514.3 million in 2018 while gross profit increased 5.5% year-on-year to S$252.6 million.
Unit-holders' distribution rose 7% to S$165.6 million and Distribution per Stapled Security (DPS) was 6% higher at 7.61 cents, compared to 7.16 cents in 2018.
ART's total asset value grew exponentially to S$7.4 billion in 2019, an approximately 40% increase compared to S$5.3 billion in 2018. With the combination of Ascendas Hospitality Trust (A-HTRUST) and ART on 31 December 2019. The rise in asset value was mainly attributed by the combination of portfolios from both parties.
The market capitalisation of ART raised to S$4.1 billion in 2019 compared to S$2.3 billion in 2018.
ART's Portfolio Overview

ART's portfolio is well diversified across 39 cities in 15 countries. As of 31 December 2019, 68% of ART's total assets are in Asia Pacific, and 32% are in Europe and the US. Japan is the key component of ART's portfolio with a proportion of 20%, followed by Singapore at 17% and Australia with 13%. France, UK, and China all share a similar percentage of 7%, while the geographies of the rest of their assets each make up less than 5% of their total assets .
Portfolio's Key Financial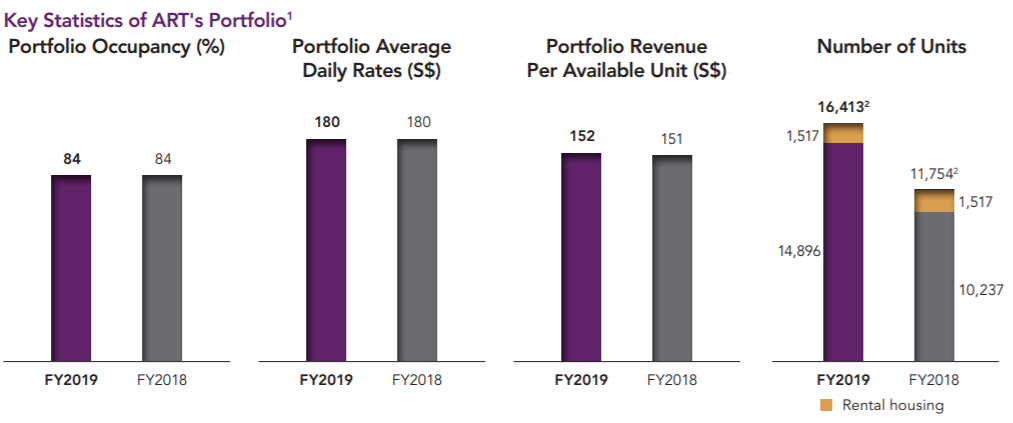 Portfolio occupancy and average daily rates remain the same compared to previous year however, the portfolio per available unit showed a slight increment from 151 to 152 in 2019. On the other hand, the number of units in the portfolio showed a significant increase in 2019. This is because the number includes 4,744 units from 14 properties under the A-HTRUST portfolio which were acquired in December 2019.
Current Asset Under Management (AUM): Countries and Assets
Japan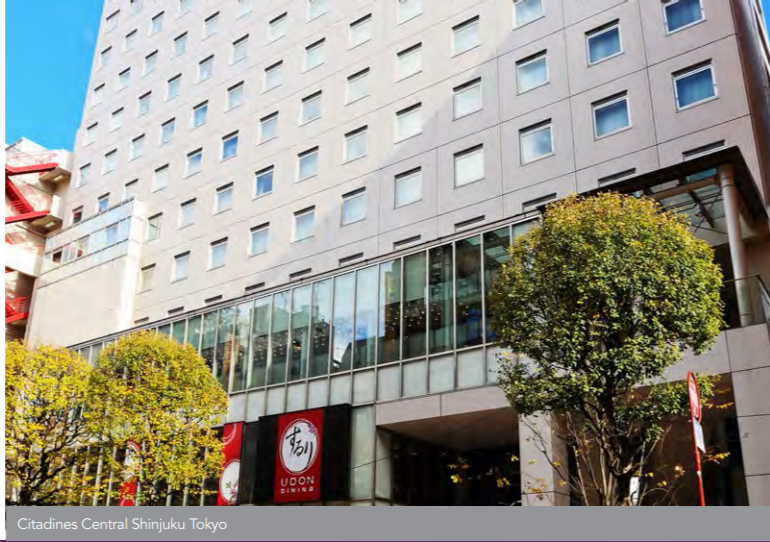 Their Japan portfolio contributed 12% of total gross profit for FY2019. ART's assets in Japan consist of 4 freehold serviced residences and 11 freehold rental housing properties.
ART's freehold service residences in Japan consist of a 206-unit Citadines Central Shinjuku Tokyo and a 160- unit Citadines Shinjuku Tokyo are both located in Shinjuku. Their property in Somerset Azabu East Tokyo comprises 79 units and is strategically located near Tokyo's CBD, while the 124-unit Citadines Karasuma-Gojo Kyoto is located close to Gojo subway station.
Their freehold rental housing is located across five cities - Fukuoka, Hiroshima, Osaka, Tokyo and Sapporo.
Following the combination with A-HTRUST, ART added five quality freehold assets to its Japan portfolio. Sotetsu Grand Fresa Tokyo-Bay Ariake, a 912-unit hotel located within the Tokyo Secondary City Centre. Sotetsu Grand Fresa Osaka-Namba comprises 698 units centrally located in Namba. The 168-unit Hotel WBF Kitasemba East, 168-unit Hotel Kitasemba West and 182-unit Hotel WBF Honmachi are all located in the Honmachi district of Osaka.
Singapore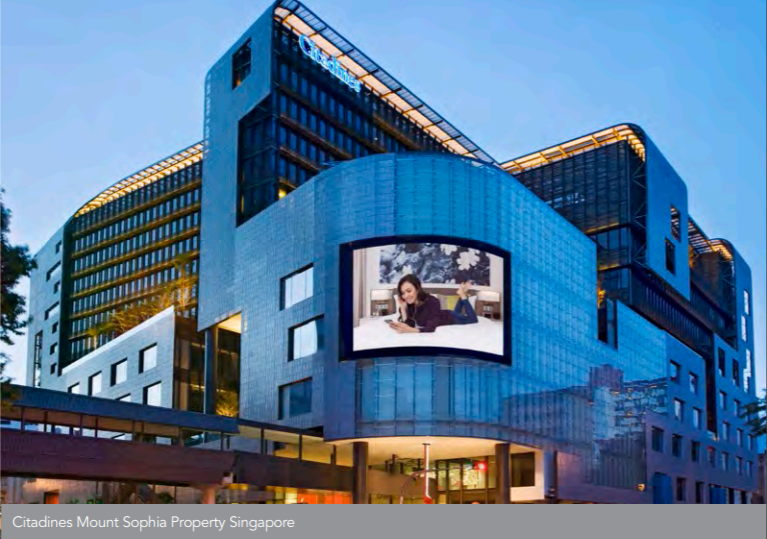 Singapore portfolio contributed 11% of total gross profit for FY2019. ART's assets in Singapore comprise 3 properties. Ascott Orchard Singapore is a 220-unit leasehold serviced residence located in the prime Orchard area. Citadines Mount Sophia Property Singapore comprises 154 units located in Singapore's arts and culture hub. Somerset Liang Court Property Singapore is a 197-unit leasehold serviced residence located in the heart of the Clarke Quay.
Following the combination with A-HTRUST, ART added Park Hotel Clarke Quay to its Singapore portfolio. The 336-unit leasehold hotel is located in the hub of Clarke Quay.
ART's maiden development project and first co-living property, lyf one-north Singapore, is located in one-north. The property, with an estimated 324 units, is expected to open in 2021.
Read also: Guide to Investments in Singapore
Australia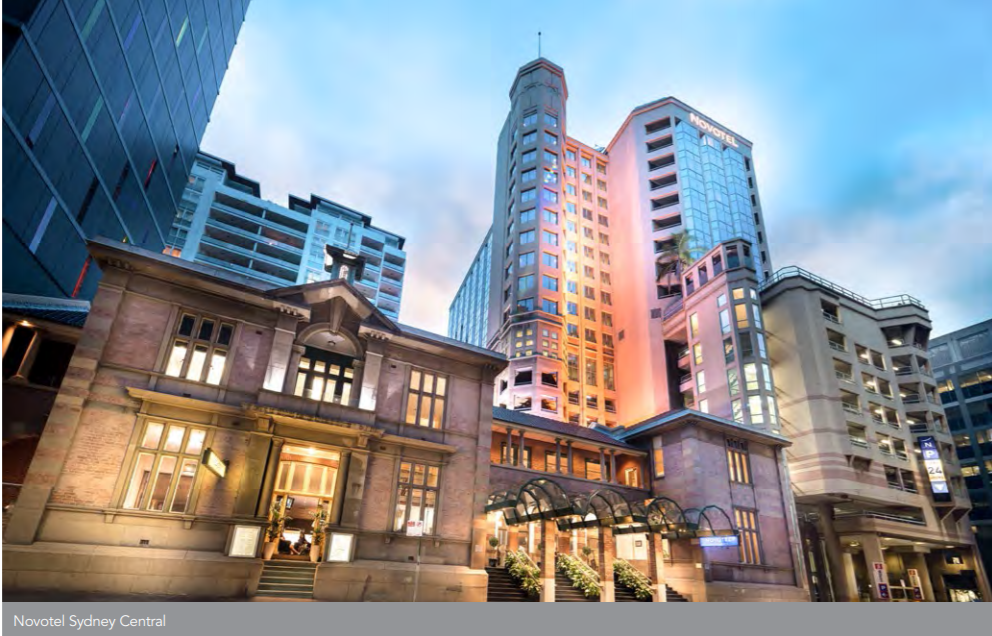 Australia is one of ART's key markets, which contributed 7% of their total gross profit for FY2019. Australia's portfolio consists of one leasehold and five freehold properties situated across Sydney, Melbourne, and Perth.
The leasehold property is the 140-unit Quest Sydney Olympic Park, which is a 99-year leasehold property located within Sydney Olympic Park.
Their freehold properties include the 81-unit Quest Campbelltown located in south-west Sydney's urban hub, while the 91-unit Quest Mascot is minutes away from Sydney Airport. The 380-unit Citadines on Bourke Melbourne is situated in the heart of Melbourne's central business district (CBD), while the 85-unit Citadines St Georges Terrace Perth is conveniently located in Perth's CBD. Finally, the 150-unit Citadines Connect Sydney Airports is situated adjacent to Quest Mascot within close proximity to Sydney Airport.
ART completed their Australian portfolio with A-HTRUST and added six freehold properties. This includes the 241-unit Pullman Sydney Hyde Park and the 255-unit Novotel Sydney Central located in the Sydney CBD, and Courtyard by Marriott Sydney-North Ryde, a 196-unit business hotel centrally located in Macquarie Business Park. Novotel Sydney Parramatta is situated in the Parramatta CBD. The 378-unit Pullman and Mercure Melbourne Albert Park is a unique dual-branded hotel comprising 169 Pullman and 209 Mercure units. The 438-unit Pullman and Mercure Brisbane King George Square comprises the 16-storey Pullman Tower with 210 units and the 16-storey Mercure Tower with 228 units, prominently situated in the Brisbane CBD.
Read also: Investing in Australian Residential Real Estate
The United States of America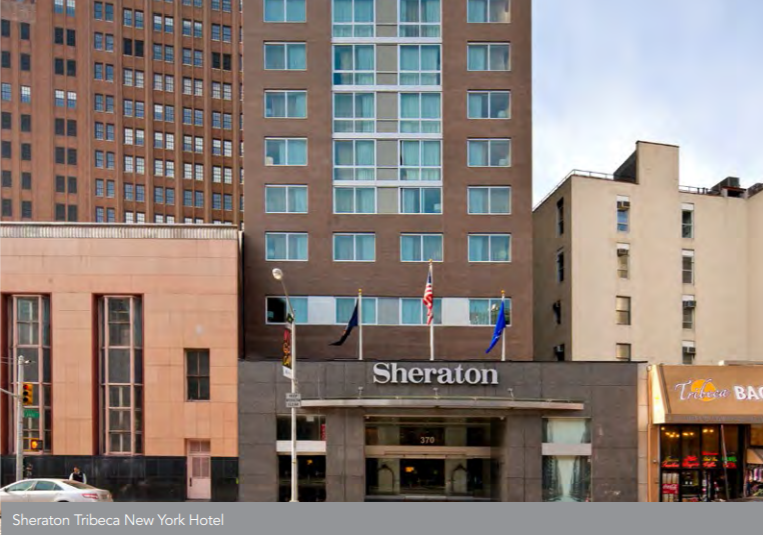 The United States of America (US) is one of ART's key markets, contributing 16% of the total gross profit in FY2019.
DoubleTree by Hilton Hotel New York – Times Square South is a 224-unit freehold limited-service hotel, and Element New York Times Square West is a 411-unit leasehold limited-service hotel, both conveniently located in Midtown Manhattan. The 369-unit leasehold Sheraton Tribeca New York Hotel is located in the heart of Tribeca, close to the financial district and adjacent to SoHo, a premier retail district.
*ART's portfolio also includes countries such as France, UK, China, Germany, Spain, Belgium, Vietnam, Philippines, South Korea, Indonesia and Malaysia. Please refer to the Company Website or annual report for more information.
REITs vs Co-Investment Opportunities
A REIT is a corporation, trust, or association that invests directly in income-producing real estate. Its shares are listed on a stock exchange and can be and traded like a stock. REITs are required to pay a minimum of 90% of taxable income in the form of shareholder dividends each year. This makes it possible for individual investors to earn income from real estate—without having to buy, manage, or finance any properties themselves.
A REIT's mode of operation is similar to that of a mutual fund in that investors combine their capital to buy units of a commercial real estate portfolio and then earn income from their shares.
Read also: An Overview of Investing in REITs in Singapore
Co-investment, on the other hand, offers Accredited Investors the opportunity to co-invest in real estate, either in their home country or overseas. Such investment opportunities typically occur when partners or a collection of individuals identify real estate deals that they can't necessarily afford on their own. Or it may be investors wish to "pool" funds to have a larger investment amount; or when they wish to mitigate any investment risk between a number of parties.
The process of becoming a co-investor is quite straightforward: and has several key advantages:
Signing up as an investor is quick and simple, usually through an online onboarding process;
Members have exclusive access to investment opportunities presented by the co-investment sponsor, all presented in a highly transparent manner;
All opportunities will have been rigorously vetted, analysed, and cleared by an investment committee for funding;
The investor can choose the amount they wish to invest and makes payment to a designated Escrow Account; this is administered by an external fund custodian;
Once the Escrow Account is funded, a preferred opportunity is selected, and the sum to invest confirmed;
Once deal has been financed, definitive agreements are provided for e-signing;
Co-investors have full visibility into the performance of their investment via the sponsor's platform and total funds invested, and distributions can be tracked;
Quarterly asset management reports will be distributed to members.
The standard fee structure for a multi-managed co-investment fund is about 1 and 10, which is about half that of private equity deals. Therefore, all other things being equal, net risk adjusted returns will most likely be higher for co-investments.
Read also: REITs or Real Estate Co-Investments?
In Summary
REITs and co-investment opportunities offer investors a way to access real estate without the need to directly own, operate, or finance properties.
In general, REITs provide a steady source of income through dividends. Co-investment opportunities, on the other hand, create much of their value through appreciation, which makes them attractive to longer-term investors.
---
Find out more about real estate co-investment opportunities at RealVantage. Visit our team, check out our story and investment strategies.
Sign Up at RealVantage
RealVantage is a real estate co-investment platform that allows our investors to diversify across markets, overseas properties, sectors and investment strategies.
Visit our main site to find out more!
Disclaimer: The information and/or documents contained in this article does not constitute financial advice and is meant for educational purposes. Please consult your financial advisor, accountant, and/or attorney before proceeding with any financial/real estate investments.