Quarterly Vantage Point - Q3 2020
Read up on past Weekly Vantage Points to find out the hottest news during the period of Q3 2020.
Read up on past Weekly Vantage Points to find out the hottest news during the period.
July 2020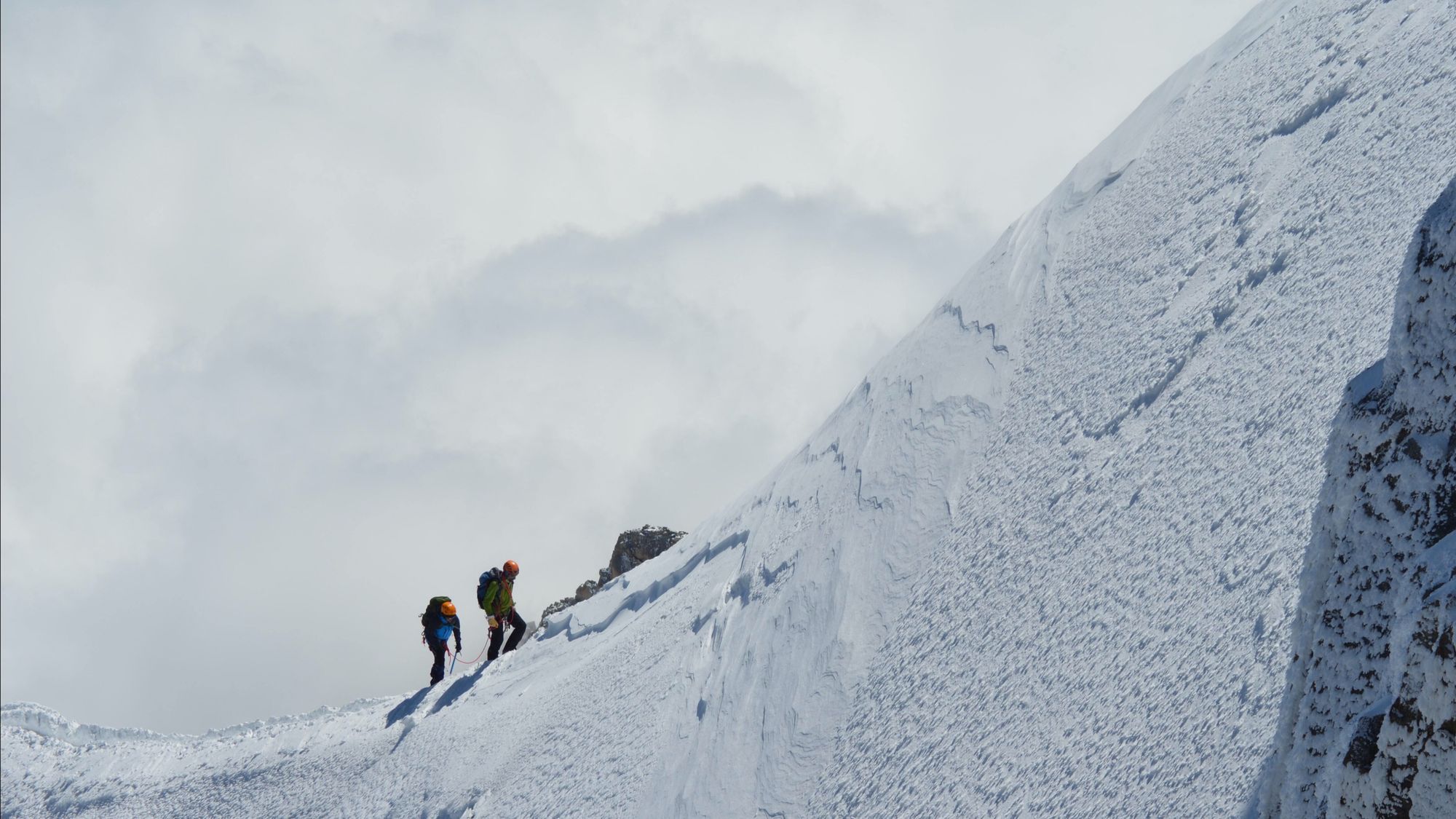 Halfway Through 2020: Uncertainties and Volatilities Remain in Real Estate Market
The first half of 2020 has ended, with the unprecedented COVID-19 outbreak we have witnessed the highest market volatility in this decade. Earlier in the year, we have discussed mainly on how Government stimulus, low-interest rates, high unemployment rates etc. have affected the real estate market.

As we start the second half of 2020, stock markets have already recovered to near pre-pandemic levels even as massive unemployment persist and economies continue to struggle. We expect significant uncertainties, high volatilities and persistently low-interest rates to dominate investment themes for the rest of the year.
Yahoo Finance – Retail investors are both bullish and bearish about the future of the stock market and whether they should put money in now, with the differences in outlook falling considerably along demographic lines.

This data comes from a poll conducted by Harris and Yahoo Finance from 200 U.S. adults with financial assets or investments, with the pollsters weighing the data to ensure that results are projectable to appropriate U.S. populations.
Read also: An Analysis of COVID-19's Impact on Office Real Estate Demand
Wealth Management – Brookfield Asset Management Inc., one of the world's biggest real estate investors, is seeing higher demand for office space as workers return to socially-distanced buildings.
Rather than ditching their skyscraper offices after the pandemic, companies are keen to return to the workplace after spending as long as three months in lockdown, Bruce Flatt, chief executive officer of Brookfield, said at the Bloomberg Invest Global virtual conference on Wednesday.
Read also: Ins and Outs of Office Real Estate
The Business Times – Australian home prices slipped for a second month in June as coronavirus lockdowns and rising unemployment cooled a once red-hot market, though a sharp rebound in sales was a positive for economic activity.
Read also: Australia Property Investment
JLL – Faced with unprecedented challenges from the COVID-19 pandemic, real estate investors are increasingly turning to alternative lenders to help meet their financing needs. Coronavirus (COVID-19) has caused uncertainty for both landlords and tenants, with occupiers across all real estate sectors now seeking flexibility in their lease contracts.
Read also: The Real Estate Risk/Reward Spectrum & Investment Strategies
The Urban Developer – WeWork has opened its third Brisbane location with two further co-working offices to follow in Sydney in the next two months. The co-working giant has opened the doors of its latest office at 123 Eagle Street, in Brisbane's golden triangle, after taking out an 11-year lease on 4,500sq m of office space across four levels of the Riverside Centre.
Read also: Australia Property Investment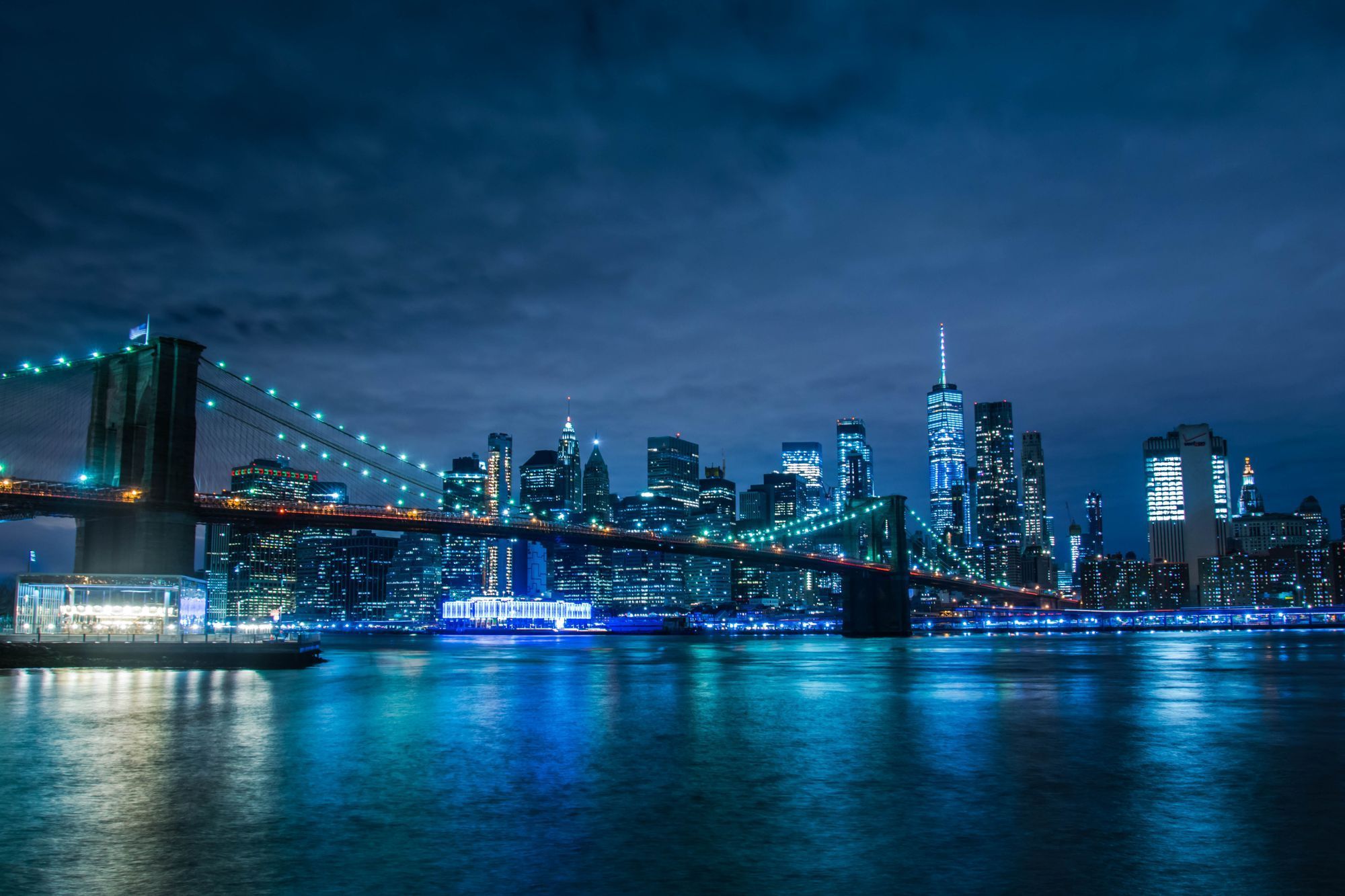 Fundamentals More Important for Real Estate Investment Than Before
Given the highly uncertain economic outlook and challenging labour market conditions, recent news of market action may leave some wondering just what is really going on. The strength of residential transaction volume resurgence in the U.S. and Perth may appear counter-intuitive initially. In all likelihood, we are witnessing purchases by owner-occupiers rather than investors, spurred by a cocktail of low mortgage rates, more attractive entry prices, supportive government measures and pent-up demand.

As investors, we remain highly sensitive to aligning with economic fundamentals, staying conservative on underwriting assumptions and being ever vigilant for attractive entry points. Beyond the residential sector, RealVantage recently published our brief take on office demand in the post-pandemic era. Happy reading and as always, we welcome your comments and feedback!
RealVantage – As countries all over the world imposed lockdown measures in view of the pandemic, companies have scrambled to send everyone home to do their work. This is the first time remote working is experimented on such a large scale worldwide. For some, this could potentially become a permanent arrangement. Of course, this then brings to mind the question of whether office spaces will remain relevant in the face of such changes.
Read also: Ins and Outs of Office Real Estate
The Edge – The world's biggest asset manager is optimistic that markets with policy headroom and close economic ties to China will outperform peers over the next year. A slew of recent economic data out from China showed signs of economic recovery momentum. Coupled with ample policy ammunition as compared to its global counterparts, China is expected to lead recovery in the post-pandemic era.
The Business Times – Contract signings for home purchase in the US increased by the most on record in May. The NAR (National Association of Realtors) index of pending home sales rose 44.3% to 99.6 which is the highest in 3 months, although still below the pre-pandemic high of 111.4 in February. Low mortgage rates also boosted demand, with loan applications being close to an 11-year high.
Perth Now – Perth property sales soared to over 1000 last week, almost double the 52-week average of 539, and the highest level of activity seen in seven years, according to REIWA data. It is a huge improvement on the low of 264 weekly sales recorded in mid-April following the imposition of COVID-19 restrictions and subsequent market uncertainty.
Asiaone – In a recent report, JP Morgan highlighted that Singapore residential prices are expected to fall by 10 per cent over the next two years due to the current recession. However, the fall in prices will not be as drastic as past property downturns such as those witnesses during the Asian Financial Crisis and Dotcom bust.
Read also: Guide to Investments in Singapore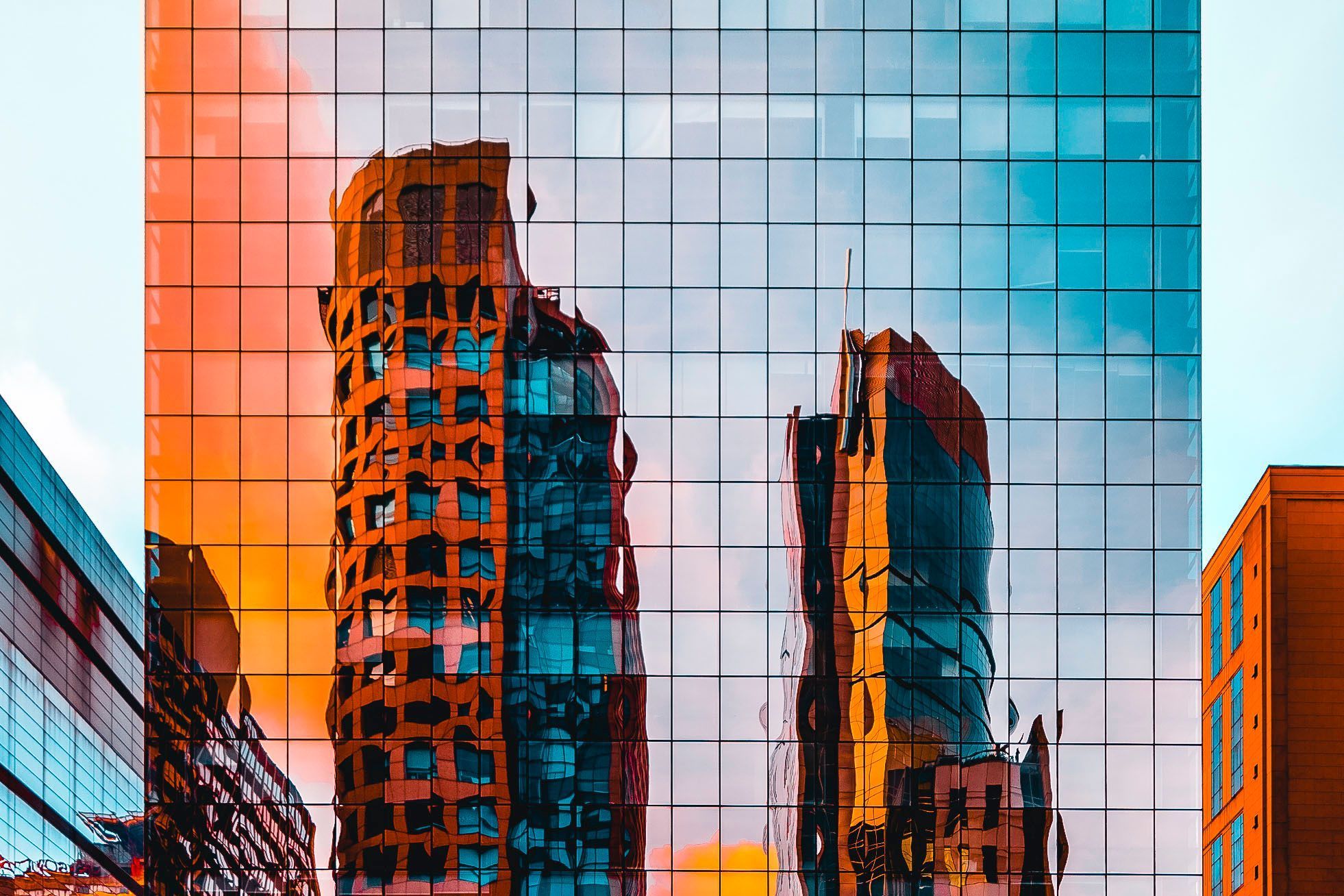 Holding up the Property Market
Only a couple of months after emerging from lockdowns, the number of COVID-19 cases worldwide still continue to climb. Governments had acknowledged that the economy could not survive a prolonged lockdown, thus changing their approach from 'restrict and contain' to 'loosen and manage'.

This has transpired into nations taking extraordinary measures to prop up the economy such as the £3.8bn stamp duty giveaway in the UK, which interestingly enough, has set off a mini property boom. In the corporate space, trends are leaning toward shorter office leases as employers are cautious about committing to long-term decisions.
Read also: RealVantage's COVID-19 Viewpoints and Strategies
Read also: An Analysis of COVID-19's Impact on Office Real Estate Demand
'Stamp Duty Cut' Fuels a Surge of Interest in London Commuter Belt
The Guardian – The £3.8bn stamp duty giveaway unveiled by chancellor Rishi Sunak last week has already sparked a mini property boom in the southern England commuter belt, according to the UK's biggest property website, Rightmove. The data indicates that most of this benefit will flow to Conservative-voting areas in the outer orbit of London.
Read also: Singapore Real Estate Stamp Duties Explained
Read also: Investing in the UK Real Estate Market
Industrial Sector Remains Positive Despite the Pandemic
The Urban Developer – The industrial sector is the only property market to make it into positive territory as COVID-19 affects sentiment across the board. The latest results from the ANZ Property Council survey, which tracks changes in property market sentiment, shows a modest improvement across all sectors for the September quarter.
Read also: Implications of COVID-19 Aftermath on Real Estate Sectors
Office Leases are Getting Shorter
JLL – In Hong Kong, an average office lease lasts three years whereas in the United Kingdom, it lasts six years. In the U.S., lease term fell 15% in the first five months of 2020 to seven years — and this is likely to fall farther.
The trend toward shorter leases is riding an accelerated trajectory as office users exercise caution and avoid making long-term decisions in the age of COVID-19, says Ben Munn, Global Flex Space Lead, JLL.
Read also: Ins and Outs of Office Real Estate
Australia Posts Record Monthly Hiring Gain and Job Hunt Resumes
Bloomberg – Australia posted its largest monthly jobs gain on record in June as the economy reopened from its COVID-19 lockdown. This comes on the back of a surge in people seeking work which had previously triggered a jump in the unemployment rate.
Employers added 210,800 roles, more than double the current estimates, after May's job losses were revised higher to 264,100.
Read also: Australia Property Investment
Real Estate Transparency is Harder to Achieve than Ever but Some Asian Markets Have Notable Improvements
JLL – Transparency in commercial real estate markets has improved at its slowest pace in nearly a decade, at a time of rising expectations for higher standards in investment performance, market fundamentals, governance and regulatory aspects, to name but a few.
Despite this, around 70% of the countries analysed in a bi-annual study and global ranking from JLL and LaSalle Investment Management showed progress in creating more transparent markets in particular with notable gains for Asian countries such as India, Thailand and Vietnam.
Read also: Important Considerations when Buying Overseas Properties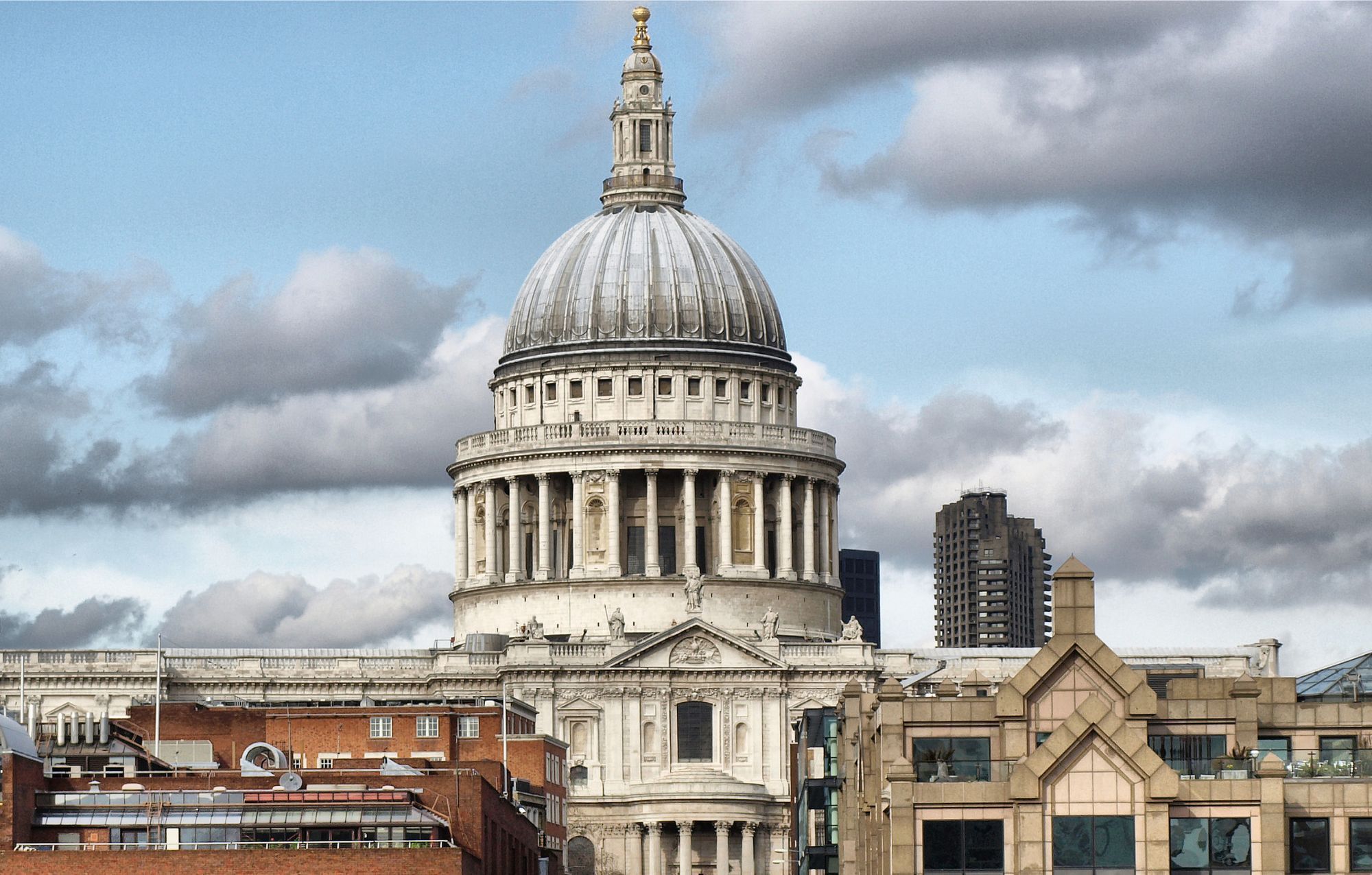 The New Normal in Real Estate
Over the past few months, many countries have been in and out of lock-downs from COVID-19 and our lives have completely changed since then. We are now coping with the new normal in the way we live, work, shop and travel.

From basic necessities to leisure, COVID-19 has taught us not only the impact that a pandemic can bring upon, but also the multitude of investment opportunities to be had.
For instance, sales activities in residential real estate have picked up since cities exit lock-downs with an increase in prices due to such reasons as high demand, historically-low interest rates and governments' own policies of removing stamp duties for certain types of properties.
Read also: RealVantage's COVID-19 Viewpoints and Strategies
A Surge in Private Residential Units Sold by Developers in June 2020
JLL – The easing of circuit breaker measures and reopening of showflats from 19 June was a major contributor to new home sales surging to 998 units in June 2020.
When compared to data from the first half of 2019, the total number of private homes sold in first half of 2020 is only 6.6% lower at 3,911 - still an impressive feat and it just shows that the market remains fairly resilient in spite of the COVID-19 pandemic.
Read also: Guide to Investments in Singapore
UK Housing Mini-Boom is Gathering Pace
The Business Times – BRITISH property website Rightmove said a mini housing market boom is gathering pace after a stamp duty tax relief on property purchases up to £500,000 (S$876,000) announced by UK's finance minister Rishi Sunak with immediate effect until 31st March 2021.
The number of sales agreed in England jumped by an annual 35 per cent in five days after this July 8 announcement with agreed sales up by 15% in June.
Read also: Investing in the UK Real Estate Market
US Sales of Existing Homes Jump 20% after a 3-Month Slump
AP News – Americans stepped up their home purchases in June by a robust 20.7% after the pandemic had caused sales to crater in the prior three months. The housing market has managed to avoid a deeper slump from severe recession due to COVID-19 in the face of ultra-low mortgage interest rates.
This has resulted a 3.5% rise in the median price of an existing home over the previous year to $295,300. Despite this, the whole housing industry could still struggle to rebound significantly in the face of the resurgent viral outbreak and a low supply of homes for sale.
Read also: Atlanta, a Thriving Metro with a Profusion of Opportunities
Chicago Office Building Constructed with Coronavirus-Fighting Features
ConstructionDive – When a 90-000 sq ft Fulton East opens later this summer, the $26 million Chicago office building will be one of the first in the country to boast features designed to address COVID-19 health, safety and wellness concerns that were brought out from the pandemic.
These, among many others, include touch-free elevator system, air and surface sanitisation, as well as separation of distinct corridors and restrooms to maximise social distancing guidelines. Experts predict such features would be higher priority over energy savings and aesthetic considerations and will not just affect office buildings but also retail outlets, restaurants and apartments.
Read also: Purpose-Built Student Accommodation ("PBSA") as an Asset Class
Manchester and Liverpool Among Top Global Locations for Startups
BuyAssociation – In the latest report looking at top global ecosystems for startups compiled by Startup Genome, the Manchester-Liverpool region is currently ranked ninth out of 270 places (and 5th out of 38 major European cities) as an emerging location even after incorporating the impact of COVID-19.
This region scores high in particular for business prospects, global connectivity, local talent, infrastructure, housing and investment, funding and market reach. It is estimated that the value of this ecosystem is US$9.2 bn.
Read also: Manchester as an Investment Destination
---
August 2020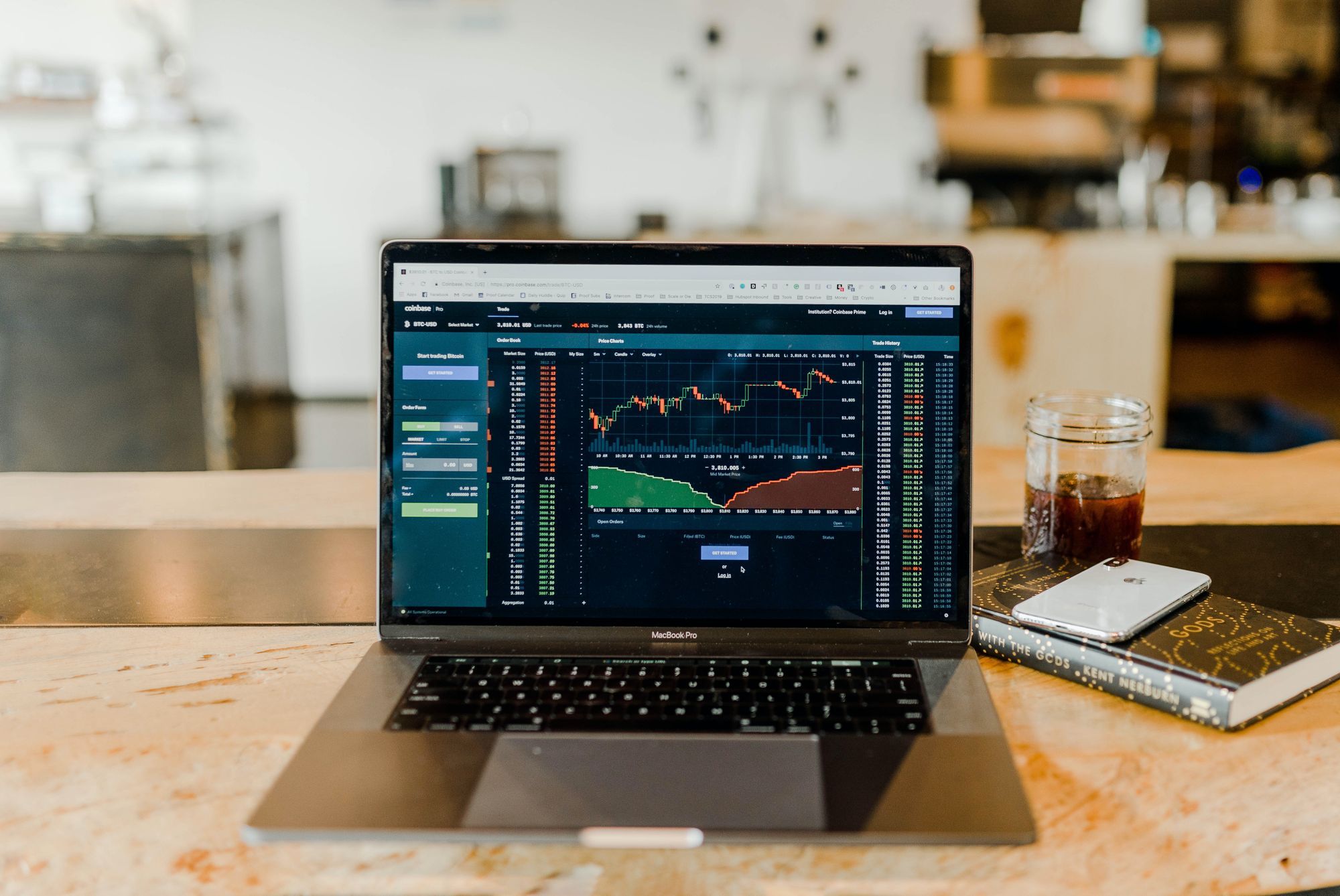 Residential Real Estate Market Stock Take
Most residential real estate markets have largely staved off huge price adjustments despite 2Q 2020 posting arguably the ugliest set of economic data in history. Much of this has to do with government actions, from record-low interest rates, loan forbearance through to eviction bans and other supportive measures.

There are some variations across different regions. For the US, a number of these measures expired in July, posing significant uncertainties for investors. Elsewhere, in the UK, prices have continued to climb on the back of stamp duty breaks and pent-up demand. Closer to home in Singapore, home prices have moderated slightly.
Read also: An Overview of Institutional Investors
The Worst for US Renters and Apartment Owners is Yet to Come
The Business Times – Residential tenants in the US have kept up with rental obligations for the most part, thanks to the US$ 2 trillion in emergency government relief to cushion the economic blow of the pandemic. But as unemployment benefits expire and the lifting of eviction bans looms nearer, uncertainties over continued rental payments are now swirling.
Read also: Seeking Distressed Assets – A Playbook during Tumultuous Times
UK House Prices Seen Growing as much as 3% for Rest of 2020
The Business Times – On the back of a sales-tax break and resurgent demand following the coronavirus lockdown, UK house prices are on track to grow by as much as 3 per cent for the rest of this year. According to a recent research report from Zoopla, prices grew 2.7 per cent in June from a year earlier; the fastest pace in nearly two years.
But despite the improved outlook for prices, Zoopla expects home sales to be down 15 per cent from 2019 levels - although this is still considered an improvement from an earlier outlook.
Read also: Investing in the UK Real Estate Market
Perth, Gold Coast Outpace Sydney's Luxury Homes
Financial Review – Knight Frank's Prime Global Index, an unweighted average of the change in prime residential prices across 45 cities, revealed Perth's luxury homes to be amongst the top gainers during the second quarter, just behind Cape town and Vancouver. This was a sharp rebound from a quarter earlier when values fell 0.3 per cent. Overall, the index rose by just 0.9 per cent over the year to June, the lowest growth rate since the 2009 global financial crisis.
Read also: Investing in Australian Residential Real Estate
Property Market Remains Stable; No Need to adjust Existing Cooling Measures, says MAS
Edgeprop – The Monetary Authority of Singapore (MAS) has no plans to adjust existing cooling measures for the residential sector, even as Singapore's economy is experiencing its most severe downturn since Independence. The prudential measures implemented over the last decade have kept prices aligned with fundamentals, reducing the sector's vulnerability to impact from the pandemic.
Read also: Guide to Investments in Singapore
Why Tech-Savvy Millennials Actually Prefer Working in the Office
JLL – In a survey across five Asia-Pacific countries, two-thirds of employees under 35 years old said they missed the office, compared to their older counterparts. In particular, these millennials cited the social aspect of the office as the top reason for their response. This is consistent and reflective of how millennials view social engagement at work as being key to their happiness.
Read also: An Analysis of COVID-19's Impact on Office Real Estate Demand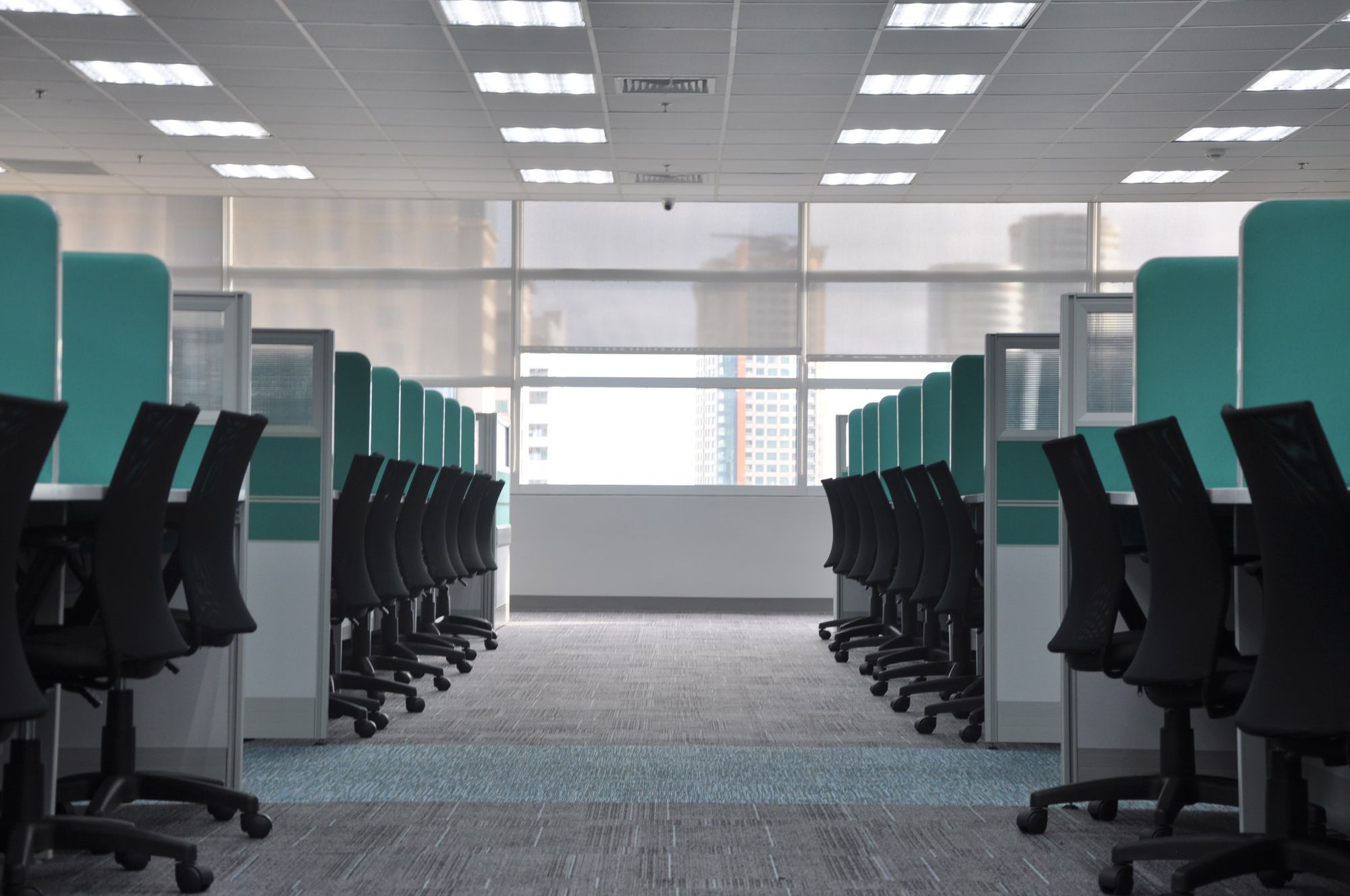 Despite the recent announcement for employees to work from home until 2021, Facebook has made a surprising decision earlier this week to occupy the entire Farley Building in Midtown Manhattan. This further underlines the constantly evolving real estate landscape since the onset of the pandemic.

Elsewhere, in Australia, office stock continues to grow with Melbourne officially overtaking Sydney to become the largest city in terms of commercial office space. Meanwhile, companies in the UK have begun moving from city centre offices to suburban work hubs as employees grow accustomed to the luxury of minimal commuting.
Read also: An Analysis of COVID-19's Impact on Office Real Estate Demand
Facebook Bets Big on Future of N.Y.C., and Offices, With New Lease
NY Times – Facebook on Monday agreed to lease all the office space in the mammoth 107-year-old James A. Farley Building in Midtown Manhattan, cementing New York City as a growing global technology hub and reaffirming a major corporation's commitment to an office-centric urban culture despite the pandemic.
Read also: Ins and Outs of Office Real Estate
Melbourne Trumps Sydney in Office Space Stakes
The Urban Developer – Melbourne is now the largest Australian city in terms of commercial office space, having breached the '5-million-square-metres' milestone, according to figures compiled by JLL. A recent wave of new supply totalling 314,000 square meters of premium and A-grade office space has now propelled the city beyond Sydney, hitting a new stock total of 5.1 million square metres.
Read also: Investing in Australian Residential Real Estate
UK Office Demand 'Shifting to The Suburbs' Amid COVID-19 Crisis
The Guardian – The COVID-19 pandemic has prompted a shift from big city centre offices to smaller suburban work hubs, according to IWG. A gradual shift towards the hub-and-spoke model – where companies have their headquarters in a big city and smaller satellite offices in the regions – was under way prior to the crisis, but the pandemic has given this a big push.
Read also: Investing in the UK Real Estate Market
Retail Sales, Prices Jump in June
The Urban Developer – Prices at retail stores made the biggest monthly jump in 31 years, with an average increase by 1.2 per cent, while retail turnover was up 2.7 per cent according to Australian Bureau of Statistics data released on Tuesday. "The June month saw the continued recovery of industries impacted by trading restrictions in April and early May," James said.
JLL – Years after the initial hype, hurdles encountered when implementing the blockchain technology have so far proven too high to overcome. Even outside of real estate, mass implementation of blockchain across supply chains has struggled to live up to the initial enthusiasm. A Gartner survey labelled this as "blockchain fatigue," citing immature technology, lack of standards and overly ambitious scope as contributing factors.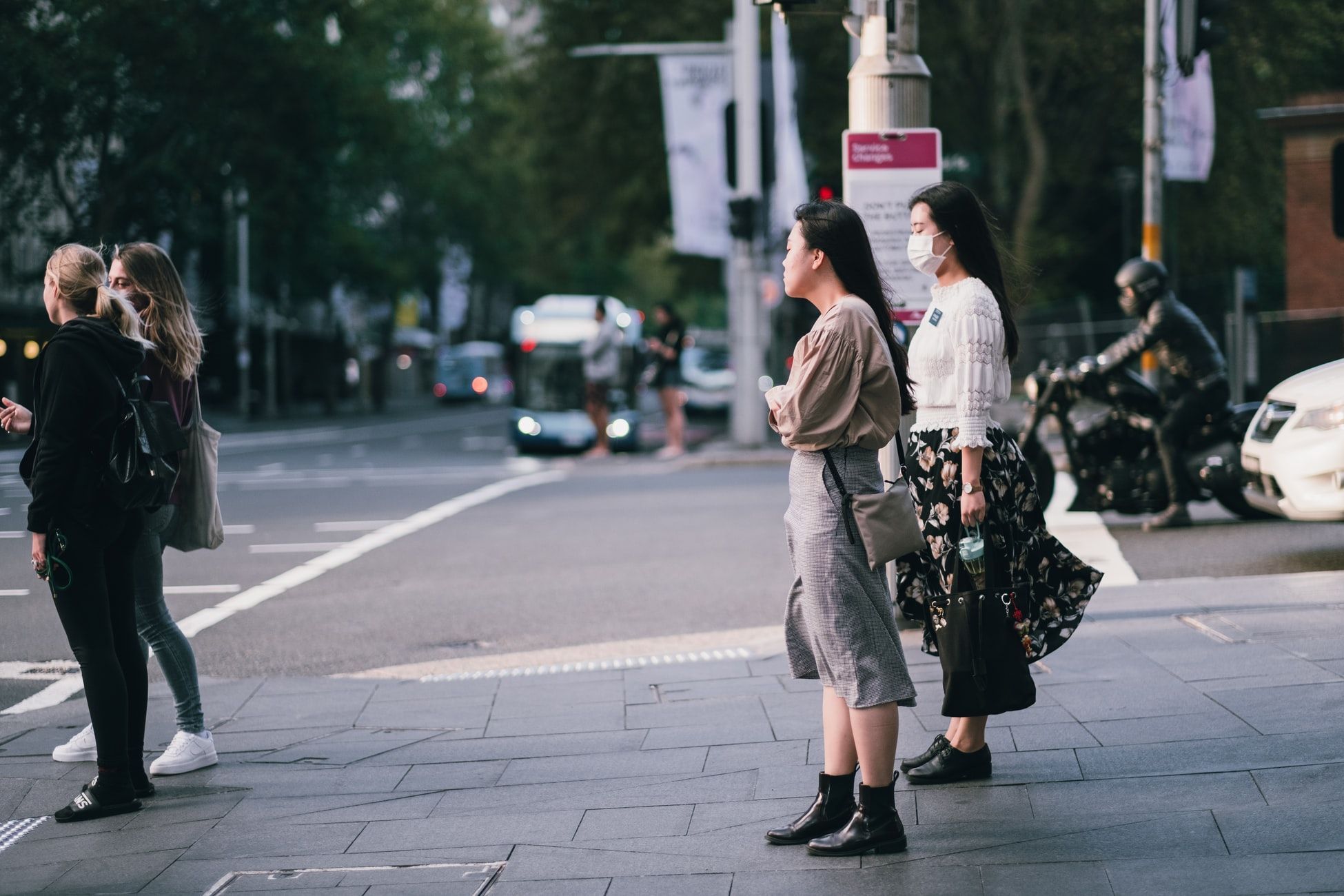 Lockdown Eases, London Real Estate Thrives
As many countries ease lockdown, the UK economy begins to heal from the heavy blows taken earlier in the year due to COVID-19. Activities in the property market starts to pick up especially with the UK government's fresh investment and support grants for building projects.
Read also: Investing in the UK Real Estate Market

Consumers' "buying frenzy" in retail spending has also been seen in the real estate sector as they reassess their housing needs. In particular, England's stamp duty holiday has caused a surge in the number of transactions and real estate prices as all kinds of investors now jump on the bandwagon of buying opportunities.
Demand for UK Homes Climbs After Virus Lockdown Eases: Rightmove
The Business Times – Demand for homes has grown in Britain since businesses reopened in mid-May, said UK property website Rightmove, as consumers re-assess their housing needs after the government declare a stamp duty holiday for home buyers.
London vs Manchester: Where to Snap Up a Post-Lockdown Property Bargain?
Arabian Business – The UK's revived post-lockdown property market presents a diverse range of opportunities for international investors, according to experts. Real estate agents up and down the country are reporting unexpectedly high levels of property buying and selling activities.
Read also: Manchester as an Investment Destination
Global Commercial Real Estate Markets Feel Impact of COVID-19
JLL – The impact of the COVID-19 pandemic is being felt in global real estate markets, with commercial real estate investment volumes falling across all three regions in the first half of the year.
Read also: Implications of COVID-19 Aftermath on Real Estate Sectors
UK Plans S$1.7b in Building Projects to Boost Economy
The Business Times – Boris Johnson's government has announced that it will invest nearly 1.3 billion pounds (S$2.34 billion) in building projects and provide 2 billion pounds in energy efficiency grants in an effort to create jobs and boost the pandemic-hit UK economy.
How landlords are Meeting Office Demand with Plug-and-Play Suites
JLL – Landlords looking for fresh ways to attract tenants during the pandemic are trialling one particular tactic: make moving in easier. In a COVID-stricken economy, businesses are looking to avoid designing their own offices in order to save money and maintain agility as they adapt to office requirements amidst ongoing uncertainties.
Read also: An Analysis of COVID-19's Impact on Office Real Estate Demand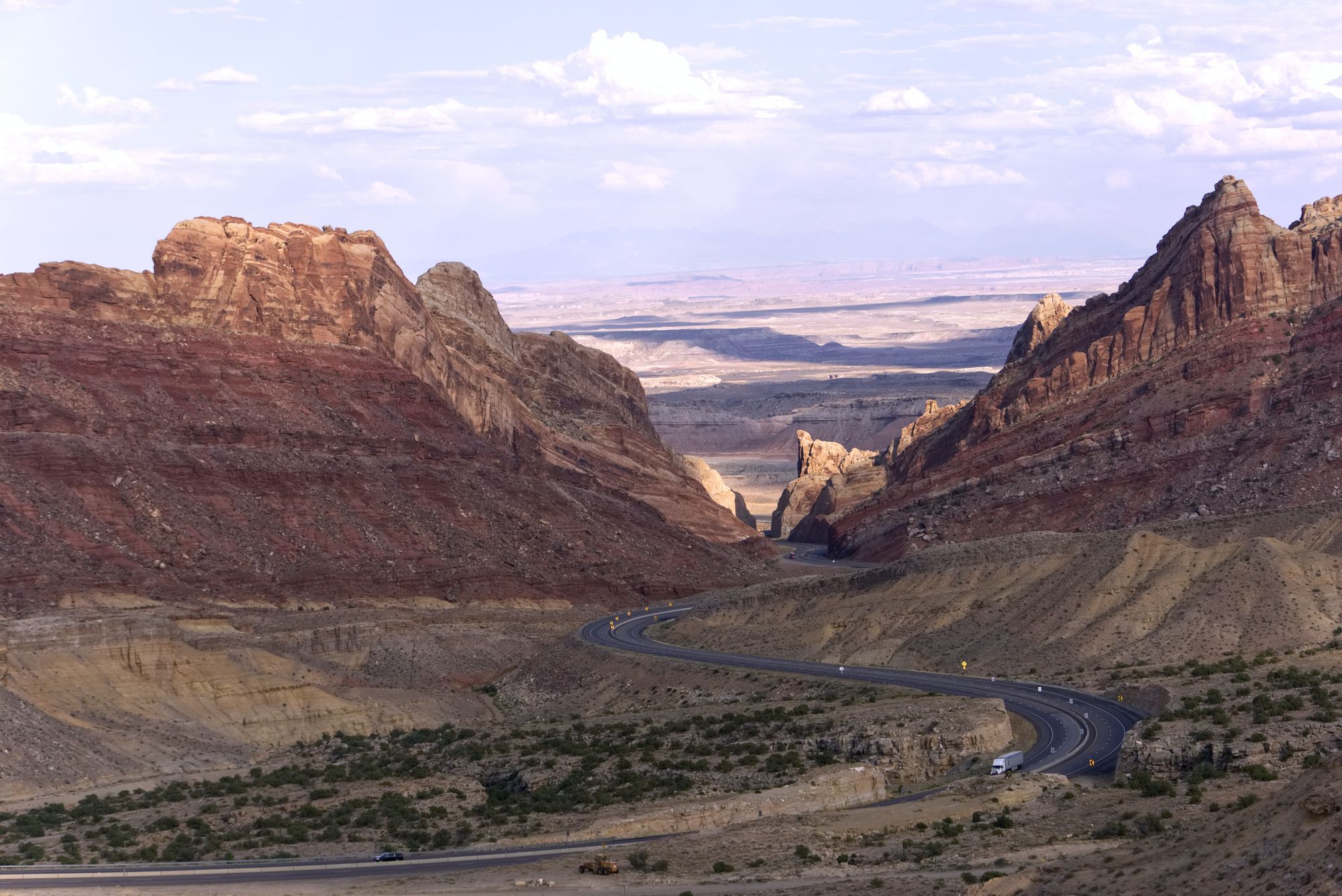 Extraordinary Times in Real Estate Markets
These extraordinary times have precipitated a fair bit of unusual events in real estate markets. In the UK, the central government recently unveiled plans to radically reform the development planning system, putting pressure on local governments to speed up their approval process in a bid to stimulate the economy. Meanwhile, retail sales and home transaction activities proved to be livelier than most expected in this pandemic.

In the US and Australia, both governments continue to manage the delicate balance between protecting tenants from evictions against the interests of landlords and property owners. From the looks of it so far, the authorities are content to remain in this short-term data-dependent mode and calibrate their actions along the way for the foreseeable future. For real estate investors navigating these uncertainties, adopting a longer investment horizon and diversification have taken on even greater importance.
Read also: Investing in Australian Residential Real Estate
UK Government Reveals Full Extent of "Radical" Planning Reform Proposals
Dezeen – The UK government has laid out proposals to speed up planning approval for developments. Local authorities would be bound by a new national requirement for the number of new homes built in their areas. To speed up planning approval, new laws would decree that local authorities and the planning inspectorate must get projects through planning in under 30 months or be sanctioned.
Read also: Investing in the UK Real Estate Market
Surprise Jump in Retail Sales Boosts Stocks
Shares Magazine– British retail sales rose past their pre-coronavirus levels in July since the country went into lockdown in March. According to official statistics, retail sales volumes rose 3.6% in July relative to June; 2% better than the consensus estimate and 3% higher than in February. The monthly decline in non-store sales comes after a dramatic rise, which may be a result of the re-opening of a growing number of retail stores.
Read also: Manchester as an Investment Destination
Post-Lockdown Mini-Boom Sees Home Sales Supersede Summer Holidays
Yahoo Finance – In a change of trends, post-lockdown house sales accelerated during summer months rather than a slow down, according to research by Rightmove. While housing market activities typically ease during summer as people go away on holidays, this year has been different as home movers agreed more sales than any month for over ten years.
Read also: Implications of COVID-19 Aftermath on Real Estate Sectors
Victoria Extends Eviction Moratorium as Second Wave Grips State
The Urban Developer – Residential and commercial landlords in Melbourne will continue to be banned from evicting tenants until 31 December. The state government agreed to the eviction moratorium extension amid concerns that retailers will not be able to afford the full rent as Melbourne continues to grapple with its second lockdown.
Read also: An Analysis of COVID-19's Impact on Office Real Estate Demand
The Current Status of Eviction Bans by State
Wealth Management – A big part of COVID-19 relief policy in the early days to ban evictions has now expired, generating uncertainties as to what will happen to tenants who are not able to keep up with rental payments.
For government-backed mortgages, Fannie Mae and Freddie Mac have been ordered to keep in place moratoriums on foreclosures and evictions for single-family mortgages while mandating that multifamily landlords inform renters about eviction protections extended to them.
Read also: RealVantage's COVID-19 Viewpoints and Strategies
---
September 2020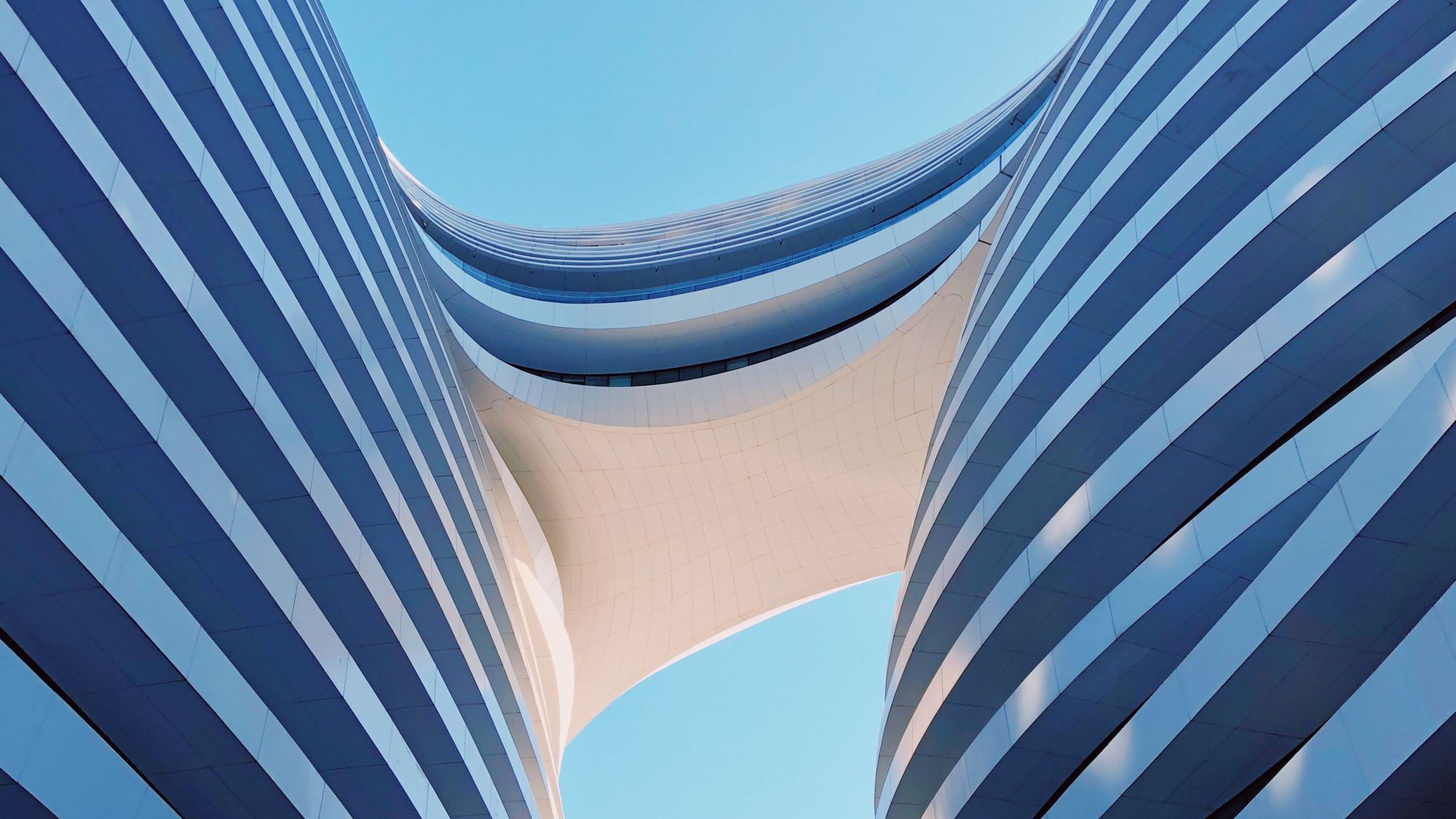 Staying Adaptive Within the Property Sector
Global markets remain highly fluid in the current climate, leaving businesses to continue looking for creative ways to adapt and survive. In the real estate office space, landlords are increasingly collaborating with flexible space operators to reach a win-win situation by sharing the cost and risk of operating a service-oriented office.

In a separate survey conducted by JLL, PropTech companies, real estate and professional organisations signalled that they intend to boost funding toward PropTech in the coming years. The higher budget will be aimed at leveraging newer technologies to mitigate potential market risks and maximise long-term asset value.
Why Landlords are Teaming Up with Flex-Space Operators
JLL – Partnerships are bringing space and service together as flexible space demand surges. These management agreements appeal to landlords because while flexible-space operators take on the initial risk of installing fit-outs, landlords receive a greater share of the revenue. Plus, the risk of leasing space to flexible-space operators vulnerable to economic shocks is alleviated.
Developers Confident in Brisbane Fringe Office Market
The Urban Developer – Brisbane-based group Empirica Developments has lodged plans for a $55 million office tower in the city's fringe suburb of Fortitude Valley. "The building's location within the James Street Precinct has positioned us to capture downsizing businesses and those looking to relocate from the CBD following the pandemic," Empirica director Chris Volk said.
Read also: Brisbane Riding on Cyclical and Structural Tailwinds
Chinese Real Estate Firms to Increase PropTech Budget
SCMP – A JLL survey of 230 PropTech companies, real estate and professional organisations found that more than 55 per cent were likely to raise their allocations for PropTech between 10 and 30 per cent, compared to 37 per cent of firms that planned to increase their budget by 10 per cent in the previous study in 2018. The study found that a more open attitude is likely to lead to more collaboration.
UK Housing Demand Soars Since End of COVID Lockdown
The Guardian – Demand for houses has soared since the lockdown ended, according to a report from Zoopla, with three- and four-bedroom houses with space to work from home particularly popular. The amount of time a home is put up for sale before it finds a buyer has fallen to just 27 days since restrictions were eased, compared to 39 days over the same period in 2019.
Read also: Investing in the UK Real Estate Market
Supply Sees Office Sector Rebalance in 2023
The Urban Developer – The latest Colliers International office market report says record low pre-COVID vacancy rates in Melbourne and Sydney prompted a supply cycle in both cities, resulting in a number of projects completing this year and into 2021. New supply constraints due to COVID-19 and flexible working spaces will help rebalance hard hit CBD office markets by 2023.
Read also: An Analysis of COVID-19's Impact on Office Real Estate Demand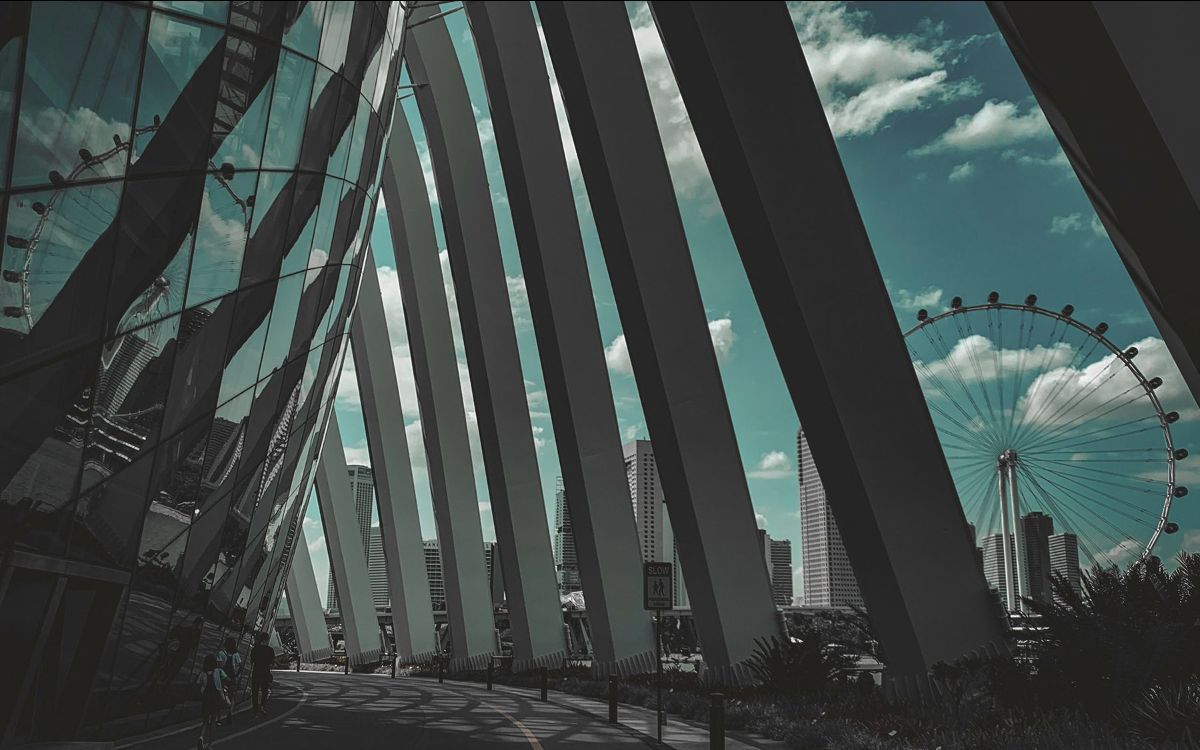 Confidence Remains in Real Estate Investors
In a survey conducted by JLL, 84% of investors believe that transaction volume will increase by early 2021 in Asia Pacific, particularly in Japan, South Korea, China and Australia.

Meanwhile, in the UK, transactions in the residential sector continues to grow since restrictions were lifted and tax cuts were introduced with fasted sales registered for Scotland. UK house prices also post their biggest monthly increase since 2004.

Whereas in Australia, there are now calls for the government to reform and axe the stamp duty tax. Out of all the cities in Australia, experts and property economists have now considered Perth as the next property hotspot.
Why Real Estate Investors are Still Confident
JLL – Despite the decline in transaction volumes for real estate investment due to widespread lockdowns and travel restrictions, 84% of real estate investors expect transaction volumes in Asia Pacific to rebound meaningfully by early 2021. Defensive locations and sectors are among highest in demand, with Japan and South Korea remain top of the list, as do sectors such as multifamily, non-discretionary retail, and logistics.
One in Seven UK Homes are Selling in a Week since Tax Cut
The Business Times – One in seven has found a buyer in fewer than seven days since Chancellor of the Exchequer Rishi Sunak raised the threshold for paying stamp duty to spur activity in July. Homes in London are the slowest to sell while Scotland is seeing the fastest sales, the property website said. The greatest demand is for three-bedroom houses.
Read also: Investing in the UK Real Estate Market
UK House Prices Post Biggest Monthly Increase since 2004
The Business Times – UK house prices increased by the most in 16 years in August after a tax cut stoked demand when the housing market in England re-opened in May, with Wales, Scotland and Northern Ireland following suit a month later. Values rose 2 per cent from a month earlier to an average of £224,123 (S$407,500), the mortgage lender said on Wednesday. On an annual basis, prices rose 3.7 per cent.
Read also: Overview of St Andrews (Scotland, UK) as an Investment Destination
The Pros and Cons of Axing Stamp Duty in Australia
Business Insider – Stamp duty, paid whenever a property is purchased in Australia, is one of the biggest revenue sources for the state governments. More than $7 billion in stamp duty was added into NSW's state coffers in the 2019-2020 financial year, while Victoria collected $6 billion in land transfer duty in 2018-19, the latest data from the states' revenue departments showed. But the rivers of gold could stop flowing, as calls to reform the tax grow.
This Capital City is Set to Become the Next Property Hotspot
Yahoo Finance – Experts and property economists have lauded Perth as Australia's next property hotspot after spending years in the doldrums following the decline of the mining boom.
Read also: Investing in Australian Residential Real Estate
Real Estate Investment in the Era of COVID-19
We were mentioned in a recent article written by The Star, one of Malaysia's leading newspapers, which suggested how alternative investment channels can help investors achieve their objectives in a low-yield environment. In the same vein, J.P. Morgan also made the point about how real assets would enhance investor portfolios and expressed their view that real estate is an asset class that will rebound stronger from the COVID-19 crisis.

In a trend that has emerged and accelerated during this pandemic period, investors have taken to such niche segments as self-storage, single family homes and data centres to diversify from the traditional sectors. Interestingly, investors including sophisticated institutions have picked up traction on mobile home parks, a previously low-profile segment. Going forward, we expect investment capital to be deployed ever more creatively to seek out opportunities that are relatively "off the beaten track".
Where do Yield-Starved Investors Go?
The Star – The push for stimulus and unorthodox monetary policy practices by central banks have pushed global market yields so low that investors are wondering where to seek a decent return with minimum risk.
For investors considering alternative assets and channels, real estate co-investing is gaining traction. Singapore is beginning to see the emergence of co-investment platforms and they include RealVantage, which was launched last year by veterans from the real estate private equity space.
Alternative Assets are the New Bonds: JPMAM
Financial Standard – Core alternative real estate assets are the new bonds, according to J.P. Morgan Asset Management, which said a well-diversified portfolio of core real assets can offer two-to-three times the income premium of a traditional fixed income asset. In their view, real estate is an asset class that is in transition, but one that will emerge stronger from the COVID-19 crisis.
Read also: RealVantage's COVID-19 Viewpoints and Strategies
Property Investors Tap Mobile Home Parks for COVID-era Returns
Bloomberg – Real estate investors have turned to single-family rental homes, warehouses and mobile home parks while the pandemic makes it harder to put capital to work in more traditional types of commercial properties. More than USD 800 million worth of the parks changed hands in the second quarter, up 23% from a year earlier, according to commercial real estate firm JLL.
Retail Sales to Bounce Back by 5pc: Deloitte
The Urban Developer – Retail sales are tipped for a stronger-than-expected recovery after a 3.4 per cent drop in the June quarter, Deloitte says. According to Deloitte's quarterly retail forecast, retail volumes are tipped to surge back by 5.4 per cent across the September quarter. Economies pointed to high levels of government stimulus working their way into the economy for the continued recovery across retail sales.
Perth Still the Most Affordable Housing Market
The Urban Developer – Western Australia is still the most affordable state to buy and rent in, with the state's average loan size 19.4 per cent lower than the national average, according to the latest REIA Housing Affordability report.
Read also: Investing in Australian Residential Real Estate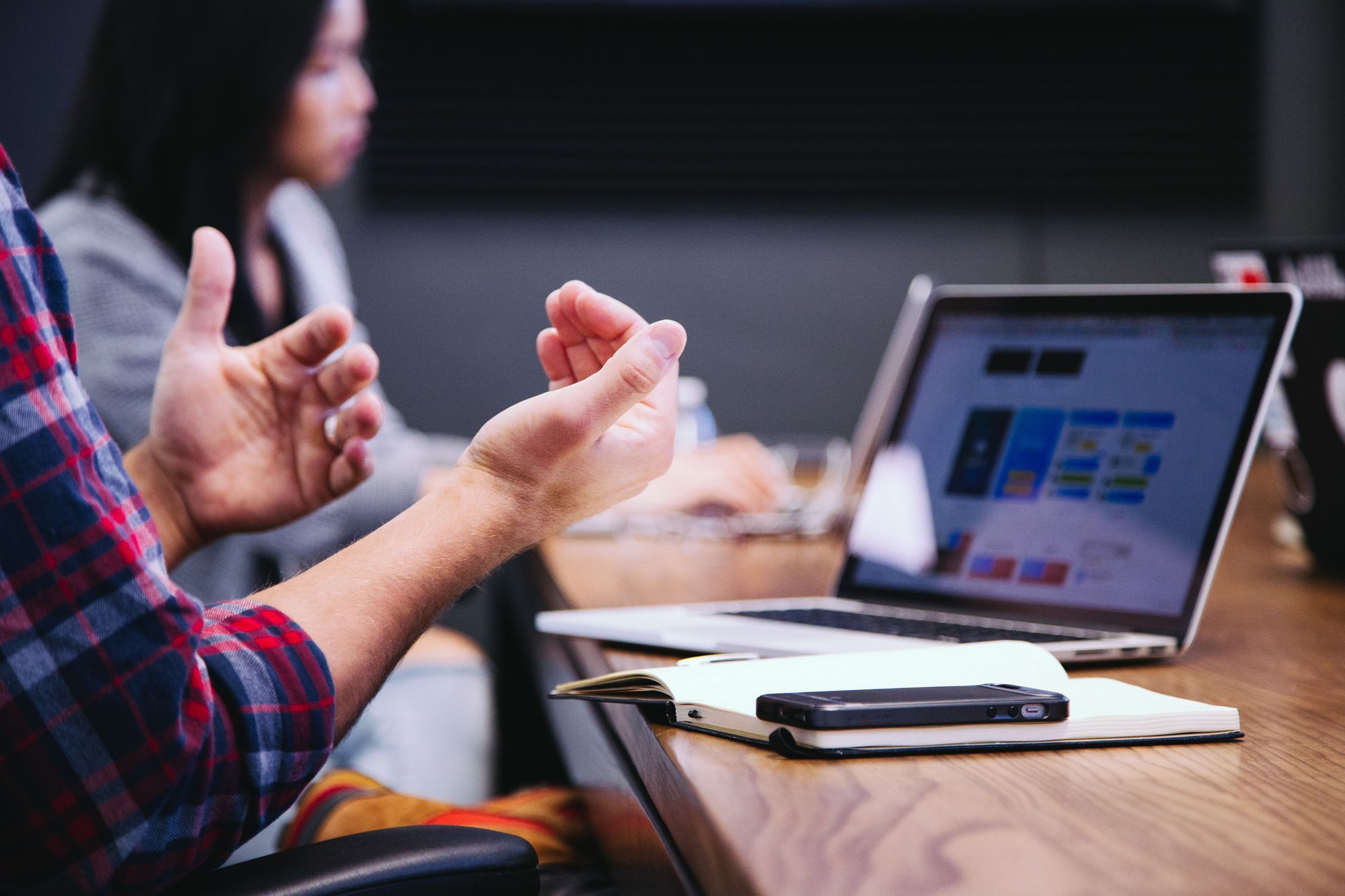 The Unwavering Relevance of Office Space
JPMorgan's CEO, Jamie Dimon explained in a virtual panel last Tuesday that the bank has noted productivity slipping from employees working at home. Corporations also risk alienating younger workers and causing more damage to the broader society if work-from-home persists for the longer term.
Read also: Ins and Outs of Office Real Estate

Even tech firms that have enjoyed revenue spikes during the pandemic are echoing similar sentiments. Many of them are concerned that it will become more difficult to increase sales as remote working drags on. Developing new relationships, building and maintaining trust are critical factors that are still most effective when done in person, and cannot be left to video-call alone.
The Tech Companies that Think it's Time to End Working from Home
Financial Review – Many aspects of company operations such as inducting new employees and developing employee connections can be done online. But a growing number of tech companies are now keen to get back in front of customers physically and spend more time in the office.

Read also: An Analysis of COVID-19's Impact on Office Real Estate Demand
Westpac Predicts House Price Surge
The Urban Developer – Westpac is the latest bank to upgrade its short-term home price targets, citing record low interest rates, ongoing regulator support and a steadying economy for its more positive outlook. The bank says residential property prices are now expected to experience a 5 per cent correction through to late 2021 before a 15 per cent surge over the following two years.
Jamie Dimon Sees Long-Term Damage if People Don't Get Back to Work
Bloomberg – The CEO of the largest US bank said that he sees economic and social damage from a longer stretch of working-from-home. Governments should be focused on cautiously reopening cities, learning from earlier mistakes made in hasty attempts.
Read also: Implications of COVID-19 Aftermath on Real Estate Sectors
Why COVID-19 is Driving Demand for Real-Time Data
JLL – The pandemic is pushing the real estate industry to gather and measure data as landlords, investors and governments look for tangible ways to track market performance. The amount of data available to property professionals has risen steadily in recent years amid an increased adoption of technology, known in the industry as PropTech.
Offices Yield to Warehouses as COVID-19 Changes UK Real Estate
The Business Times – Driven by the pandemic-induced internet shopping spree, demand for warehouses climbed to a record 1.19 million sqm in the three months till June, with online retailers taking up nearly half of that space, CBRE said. Amazon alone accounted for 36 per cent of the market in so-called big-box facilities in the first half of this year.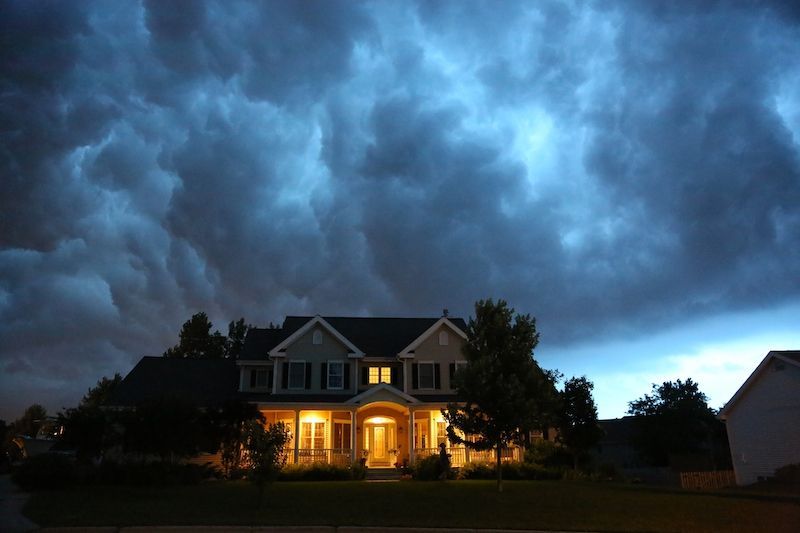 Sheltering from the Market Volatility with Real Estate
While the different asset classes continue to go through turbulence with unpredictable movements, we find comfort in real estate with more bullish outlook mainly in the US and Australia. With more expected stimulus coming from the government, the outlook for home sales and rental payments continue to remain stable. In particular, demand in Australia has consistently increased especially with higher lending volumes available from banks and the private sectors.

Furthermore, COVID-19 has also re-emphasised the need for real-time data amid an increased adoption of technology, also known as PropTech in the real estate industry, as landlords, investors and governments look for tangible ways to track market performance.
US Existing Home Sales Approach 14-Year High; Prices Scale Record Peak
The Business Times – US home sales surged to their highest level in nearly 14 years in August as the housing market continued to outperform the overall economy, but record high home prices could squeeze first-time buyers out of the market.
US New-Home Sales Climb to 1 Million Rate, Fastest Since 2006
The Business Times – Sales of new homes in the US unexpectedly advanced for a fourth month in August to the highest level in almost 14 years as record-low mortgage rates continued to entice buyers into a market with ever-shrinking supply.
Commercial Real Estate Private Lending in Australia – State of Play
FNArena – Each economic downturn creates opportunities and challenges in the credit markets for private credit and special situation investors. During and in the wake of COVID-19, the opportunity arises from the fact that lending in Australia has historically been driven, to a large extent, by banks and, as borrowers' revenues plunge, a significant number of them will have to look to private credit to refinance their existing amortising bank debt.
Read also: Investing in Australian Residential Real Estate
Why Brisbane's Prestige Property Market has Outstripped Sydney and Melbourne's: Knight Frank Report
Domain – Better bang for buck and a balmy lifestyle have thrust Brisbane to the top of the nation's prestige property charts, following a stellar quarterly performance that saw the sunny northern city outstrip Melbourne and Sydney in the high-end residential market.
Read also: Brisbane Riding on Cyclical and Structural Tailwinds
Read also: Macro Overview of Brisbane
Why COVID-19 is Driving Demand for Real-Time Data
JLL – The pandemic is pushing the real estate industry to gather and measure data as landlords, investors and governments look for tangible ways to track market performance. The amount of data available to property professionals has risen steadily in recent years amid an increased adoption of technology, known in the industry as PropTech. But despite the hype around the transformative potential of big data, widespread use of the insights has remained a work in progress.
Read also: Implications of COVID-19 Aftermath on Real Estate Sectors
Vantage Point is a curated cache of the latest trends in real estate investing repurposed from media outlets and websites around the globe. Each article is a succinct wrap-up of key news points for an easy read. Outbound links, embedded in each editorial, are attributed to original external sources. RealVantage makes no warranties or representations regarding the accuracy, completeness or veracity of the information or data contained in such external sources. Editorials under the Vantage Point vertical do not reflect the views of RealVantage, in part, or in its entirety.
---
Find out more about real estate co-investment opportunities at RealVantage. Visit our team, check out our story and investment strategies.
Sign Up at RealVantage
RealVantage is a real estate co-investment platform that allows our investors to diversify across markets, overseas properties, sectors and investment strategies.
Visit our main site to find out more!
Disclaimer: The information and/or documents contained in this article does not constitute financial advice and is meant for educational purposes. Please consult your financial advisor, accountant, and/or attorney before proceeding with any financial/real estate investments.