Quarterly Vantage Point - Q1 2020
Read up on past Weekly Vantage Points to find out the hottest news during the period of Q1 2020.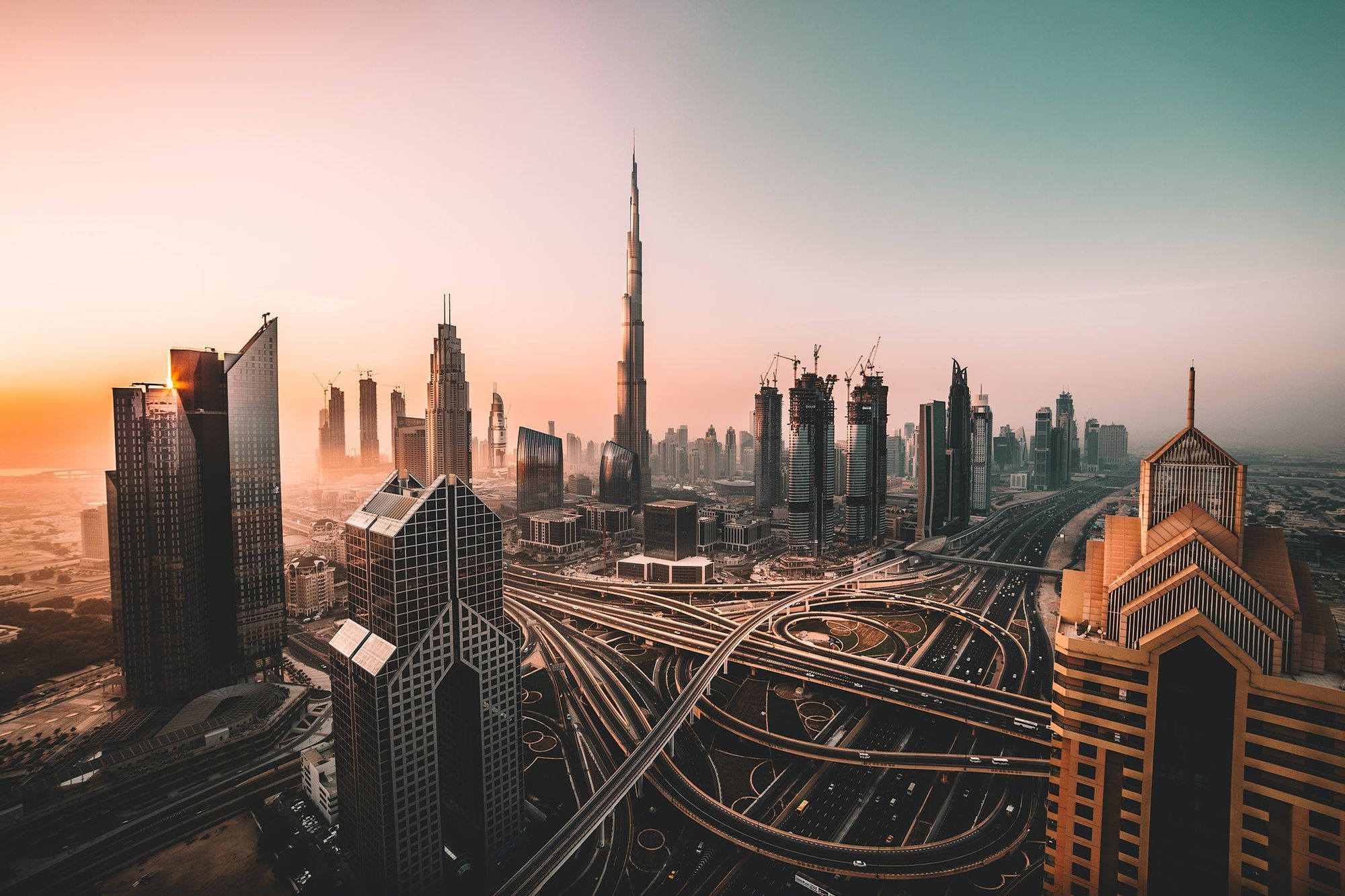 Read up on past Weekly Vantage Points to find out the hottest news during the period.
January 2020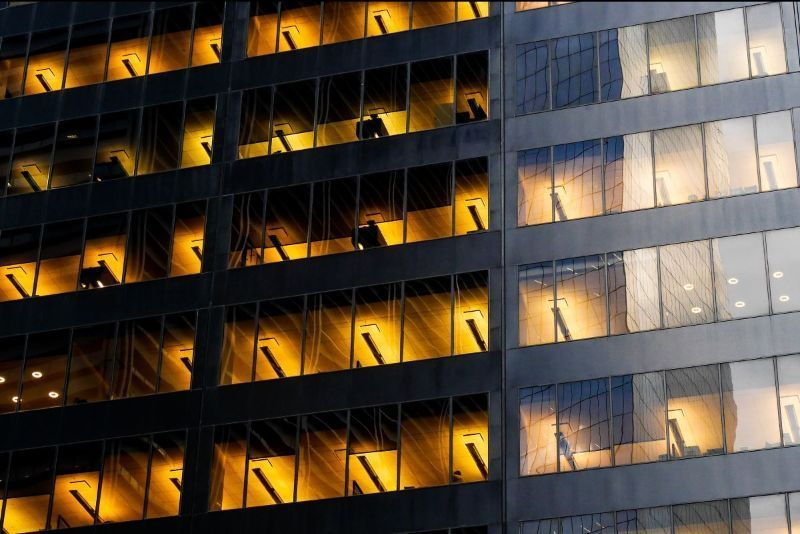 Enter the New Decade | Real Estate Trends and Innovations
As the curtains are drawn on 2019, we bid farewell to a decade that has witnessed transformative developments and events in the real estate industry. Reflecting upon the past year and the greater decade gives us a peek into the future potential of prominent real estate trends and innovations.
Going into 2020, as interest rates are expected to be benign, capital values are likely to hold firm or even reach new highs. However, there are clear signs of prices entering late-stage market cycle with record-low yields. Given the backdrop of a slowing global economy, it is prudent to take a cautionary approach to real estate investing this coming year by thinking globally and assessing opportunities across various property sectors for greater diversification.
Read also: Knowing Your Capital Stack
JLL – 2020 begins with transformations in sight. Office continues to cope with flexible working space and new technology. Retail shifts toward wow-factor experiences. Investors are drawn to new countries and sectors. Amid the ongoing politics, trade tensions and tech-driven disruption, there are lots of questions about what's in store.
Domain – At the start of 2010, Darwin was the second-most expensive city in Australia to buy a house. Perth prices were higher than those in Adelaide and Brisbane, and it was cheaper to buy in Melbourne than in Canberra. Since then, Australia's housing market has flipped on its head. What happened over the decade?
Read also: Macro Overview of Brisbane
Read also: Australian Residential Market Correction Nearing an End
The Business Times – Following the Tory election victory, British Prime Minister Boris Johnson is empowered to deliver his promise to take the UK out of the EU in January 2020. This trims off some Brexit uncertainty and instills greater confidence in developers and investors, paving way for commercial real estate to pick up in 2020.
Forbes – By 2030, AI is forecasted to add more than $15 trillion to the global GDP by means of solving data issues. Real Estate is one industry that has a substantial AI potential due to its slower adoption. The early pitfalls have been identified and now quick advancement can be made with a sensible strategy.
CNBC – The impact of technology on brick-and-mortar retail is just getting started as the 2020s arrive, said former Walmart U.S. President and CEO Bill Simon. It may mean that by the end of the decade, the days of carrying a pile of clothes into a dressing room are gone as shoppers may experience "virtual changing rooms".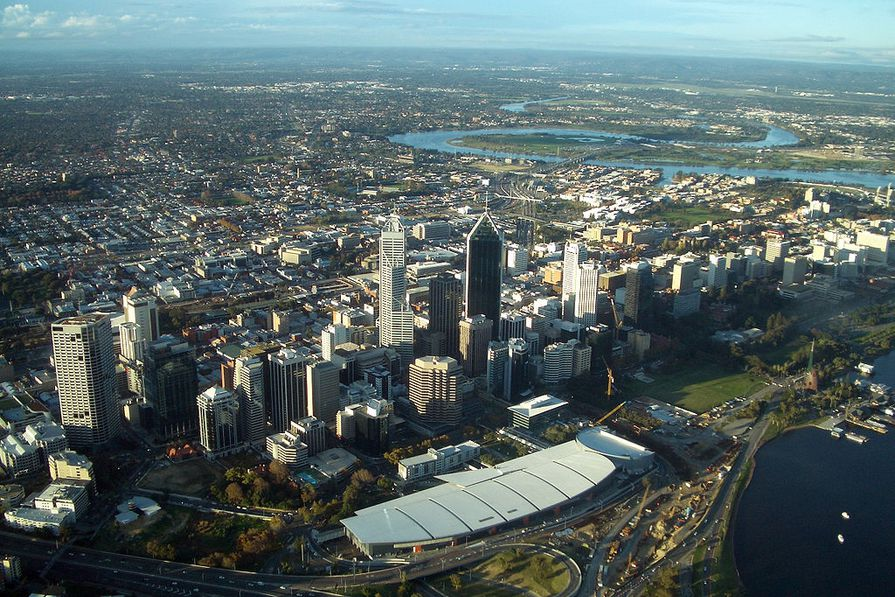 Cautiously Optimistic | Key Real Estate Markets
We round off the week by sharing some industry viewpoints on key real estate markets for 2020. Overall sentiments remain positive but cautious. Uncertainty in UK seems to have abated with the recent elections and a clearer path to Brexit has emerged. Institutional Investors continue to be overweight in Australia, particularly in the logistics and office sector.
The US real estate market is expected to be resilient with strong capital flows and further rate cuts. According to Bloomberg's recent data, investors are already pricing in a 60% chance of another interest-rate cut this year by the Fed. Investors should not focus on significant capital value appreciation but start exploring defensive portfolios with steady yields.
IPE Real Assets – With Brexit closing in with the new Conservative government in power, analysts cheers on the certainty that had been astray for a long while. Despite past lingering fears of Brexit, anticipated large-scale relocation did not happen. ECB also gave commercial property owners something to celebrate this new year by keeping rates "lower for longer".
Read also: Manchester as an Investment Destination
Read also: Overview of St Andrews (Scotland, UK) as an Investment Destination
The West Australian – Western Australia's residential property market has gained momentum towards the later half of 2019 and expected to continue its streak through 2020. Driven by outlook of higher consumer confidence and improved housing affordability, As vacancies remains low, we expect sales and rental to rise bringing better returns to homeowners.
Read also: Australian Residential Market Correction Nearing an End
CBRE – As the global search for yield continues, investors interest in U.S Real Estate seems to remain strong in 2020. Especially in the commercial and office sector due to the low cost of capital. Interestingly, Analysts expects alternative assets like Seniors Housing & Care appreciate in investment for the year.
Bloomberg – Bankers predict rate cuts amidst strong market performance, bringing rates even lower. This low interest rate environment seems to hold steady for a longer term, this presents a buying opportunity for property buyers to leverage.
M&G Investments – Positive forecast for Asian Real Estate, thanks to ideal macro policies and good balance of supply and demand. Japan and Australia are expected to outperform in 2020 particularly in the logistics and office sectors. The retail sector remain challenged by structural changes in consumer behaviour.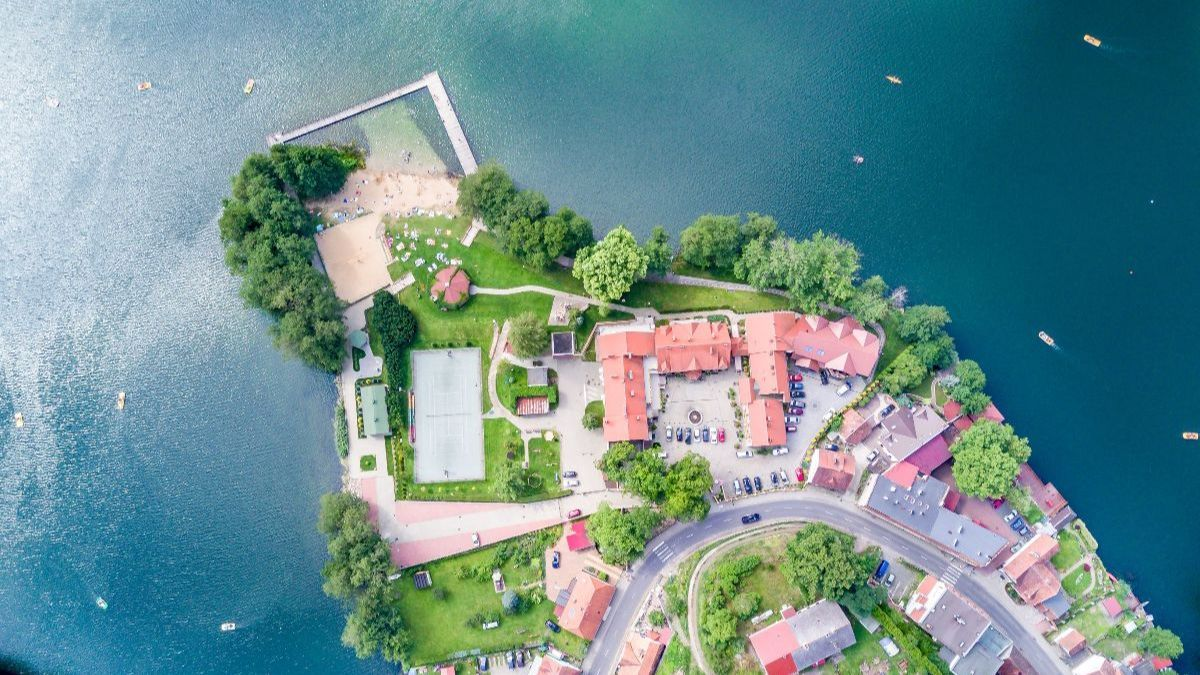 Diversifying Amidst Challenging Investment Backdrop
Against a record low-interest rate and challenging investment backdrop, institutional investors are leaning towards real estate to optimise their investment strategies. In a recent industry survey, the majority of respondents plan to deploy a larger proportion of capital into Asia Pacific real estate, with Australia topping their preferences.
On a different note, Korean institutions are investing record amounts into overseas real estate, mainly focused on Europe and the US. Summing up the observations, sophisticated investors are actively increasing geographical and asset class diversification strategies in the current investment environment.
JLL – Following a record spending spree in 2019, South Korean investors' demand for overseas real estate assets, including debt, is set to persist this year as they set their eyes on Europe and the United States.
Mingtiandi – Survey respondents have plans to deploy a total of $101.3 billion of new capital worldwide in 2020, of which 31.9 percent is expected to be placed in Asia Pacific markets—jumping from 19.6 percent the previous year.
As in last year's survey, global investors noted that they see value-add investments in the region as offering the best risk-adjusted returns. Australia continues to dominate the ranking of preferred destinations in Asia Pacific, with Sydney and Melbourne chosen as the top two markets for the last four years in a row.
Read also: Macro Overview of Brisbane
Read also: Australian Residential Market Correction Nearing an End
The Guardian – UK house prices rose over the last month at the fastest rate on record for the time of the year, as sellers felt more confident about the outlook for the housing market after the general election. The average price of properties coming on to the market jumped by 2.3%, the biggest rise for the period since the property website Rightmove started its house price index in 2002.
Read also: Manchester as an Investment Destination
Read also: Overview of St Andrews (Scotland, UK) as an Investment Destination
Forbes – For years, multifamily housing has attracted the attention of investors looking for high-value, low-risk properties. The multifamily sector continues to lead as the most in-favour asset class for high-net-worth investors, according to recent data from National Real Estate Investor (NREI). A growing number of Americans are renting, due to workforce, demographic and lifestyle shifts, and those trends seem likely to continue in coming years.
Read also: Key Considerations in Multifamily Real Estate Investment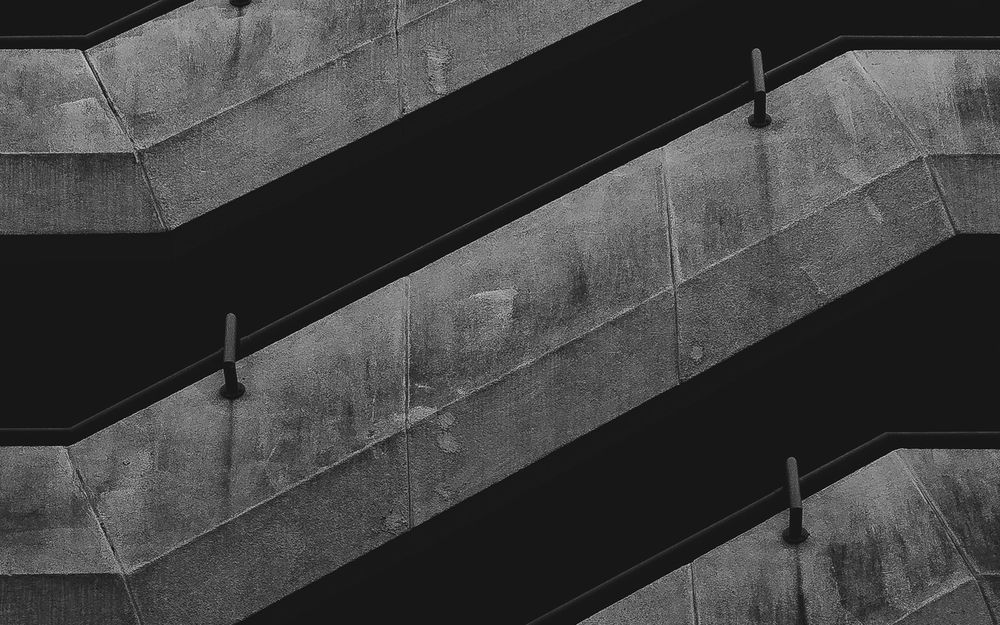 Real Estate Investment in 2020
The first month of 2020 ends in choppy waters as the world struggles with the outbreak of coronavirus in China, placing nations worldwide on high alert. In response, monies are quickly shifting from volatile stocks to safer instruments to guard against potential downturn from the epidemic.
Elsewhere, bush fires that ravaged Australia struck consumer confidence and served as a harsh reminder of environmental risks that could be present in cross-border investments. Meanwhile, housing confidence hit at a 6-year high, with positive sentiments recorded across all states for the first time since 2018.
Forbes – The consensus is that this year will see an ever-growing maturity in PropTech, characterised by the emergence of clear category winners and consolidation in the space as the ecosystem matures. Though more and more money will keep pouring into the industry, professional investor requirements will become stricter than ever.
Read also: Doing Right by Our Investors
The Urban Developer – Property professionals are confident price growth will accelerate in all states with NAB's residential property index climbing to its highest level in nearly six years. Confidence was strongest in Victoria, most improved in NSW and positive results from WA suggest the local market could be emerging from its long downturn.
Read also: Investing in Australian Residential Real Estate
The Guardian – The number of mortgages approved by Britain's high street banks jumped to the highest level for almost five years in December, in the latest sign of a revival in the housing market. Howard Archer, the chief economic adviser to the EY Item Club, said it was likely due to increased confidence since the election.
Read also: Investing in the UK Real Estate Market
Wall Street Journal – Michael McNamara knew Target Corp. had challenges when he was hired as chief information officer in 2015. He began an 18-month effort to bring software development in-house and focus on technology projects that add competitive advantage or drive revenue growth, such as those related to online shopping and same-day delivery or pickup.
---
February 2020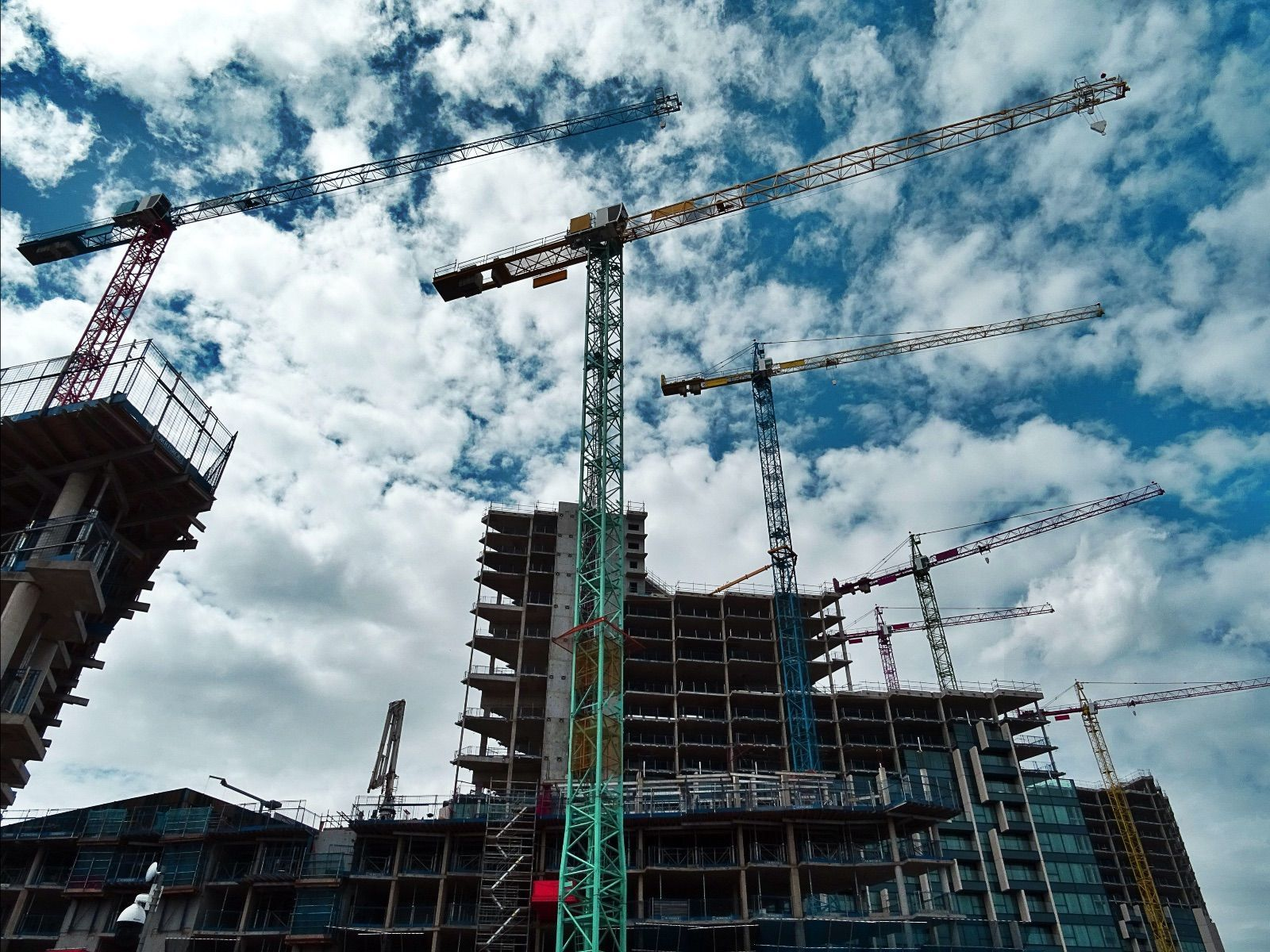 Storm Brewing for Real Estate Ahead
As the markets recover from the trade war resolution, we saw major indexes recovering to all-time highs earlier this year. Supported by improving fundamentals and investors' confidence, we are now hit by another pandemic causing widespread fears.
Read also: RealVantage's COVID-19 Viewpoints and Strategies
Many REITs plunged due to the closing of shopping malls in China has caused many investors to review their portfolio to review the defensiveness amidst uncertainty and increased market volatility. We brace ourselves on what comes next and lay the groundwork for the long term.
Forbes – The consensus is that this year will see an ever-growing maturity in PropTech, characterised by the emergence of clear category winners and consolidation in the space as the ecosystem matures. Though more and more money will keep pouring into the industry, professional investor requirements will become stricter than ever.
Read also: Blockchain in Real Estate Investment: Hope or Hype?
The Urban Developer – Building approvals looks set to increase since December 2019. This comes as a surprise since month-on-month falling numbers throughout 2019. With Western Australia seeing the highest increase of approvals for private sector houses, we foresee promising growth and recovery in Australia's property market in 2020.
Read also: Investing in Australian Residential Real Estate
Yahoo Finance – From bush fires in Australia to the coronavirus in many parts of the world, RBA's decision to hold rates steady after their first delivery this year came to no surprise. When with improving fundamentals, keeping interest rates low may still favour property owners and investors.
Read also: Australian Residential Market Correction Nearing an End
Forbes – Almost every other asset classes can be traded online with developed infrastructure and technology in place. However, Real Estate investment is just playing catch up to these technological advancements. As late adopters to utilise gadgets and data, more and more companies are beginning to apply these tools to support its business for progress and continuity.
Read also: Application of Technology in Real Estate Investments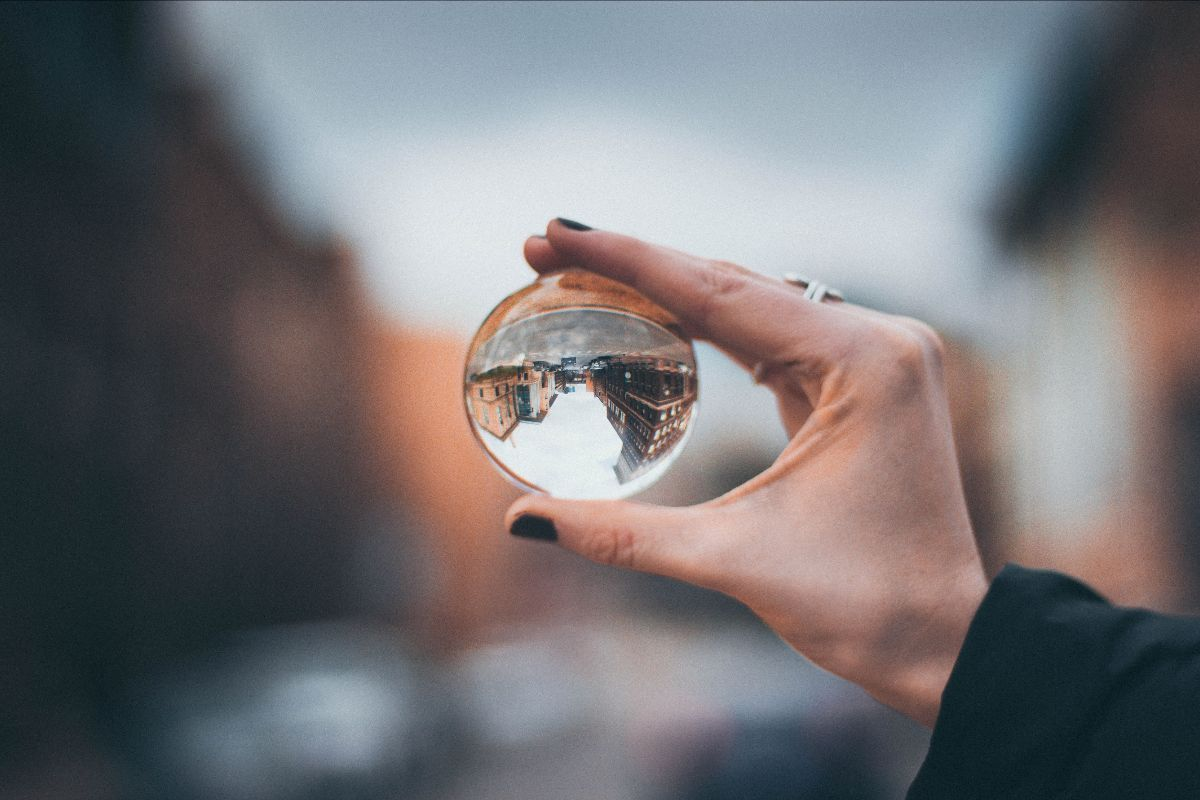 Should Investments Seek Shelter in REITs?
In times of uncertainties such as this, investors had previously gravitated towards REITs to seek shelter. Yet beyond knee-jerk inclinations, a number of factors – relatively rich valuations, sharper dividend yields, sector-specific risks and volatility due to increased global funds participation – give reasons for investors to re-examine this strategy now.
Read also: An Overview of Investing in REITs
Another notable change is afoot in the rapidly evolving retail sector. While the rise of e-commerce hogged the limelight previously, investment capital is now rolling back into physical stores in the form of tech upgrades. More upbeat news continue to emanate from Australia as analysts remain bullish on the residential sector while Brisbane's bid to host the 2032 Olympic Games starts to stir excitement.
Read also: Investing in Australian Residential Real Estate
The Business Times – We are used to thinking of REITs as defensive plays that beat the market during times of uncertainty. But given that REITs are no longer in bargain territory, it is worth taking stock of some of the reasons behind this perception. Resilience varies across REIT sub-sectors.
Forbes – If you follow the money trail, it looks like retail tech investors are betting on physical stores. CB Insights, a market intelligence platform that analyses tech funding deals, found investment in 2019 began to shift away from e-commerce and direct-to-consumers companies, and toward tech that makes physical stores smarter.
Read also: Deal Sourcing with AI
The Urban Developer – Property prices in Australia are set to surpass peak levels over 2020 as the robust turnaround across the nation's biggest markets continues to gather pace. House prices across capital cities are forecast to surge by up to 8% over the next 12 months.
Read also: Keppel REIT Overview
The Urban Developer – Queensland expects to see a $36.2 billion boost in tourism, jobs and exports should it secure the winning bid for the 2032 Olympic and Paralympic Games. Releasing its 'blueprint' for hosting the 2032 Olympics, the state government touts economic benefits "in the billions of dollars and jobs" across the next 20 years.
Read also: Macro Overview of Brisbane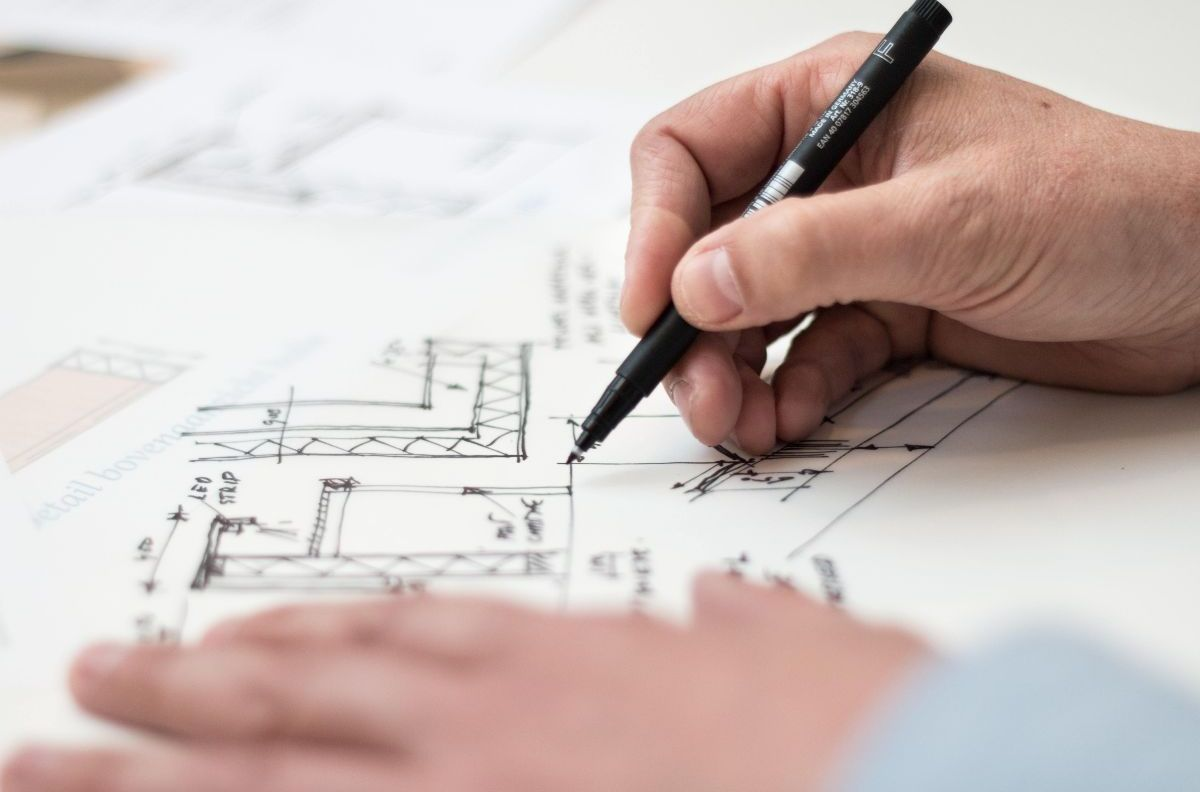 Property Undergoing Transformational Change
Space as we know it is getting reimagined and redesigned. In the office sector, flexible space – which includes co-working spaces, short-term leases, offices that offer mobility within the workplace, and virtual workplaces – has grown at an average annual rate of 22% since 2010. Under the pressure of the digital era and changing consumer preferences, grocery stores are also exploring innovative ways to transform and stay relevant.
Read also: Ins and Outs of Office Real Estate
On the macro level, total cross-border investments in Asia Pacific reached US$57bn in 2019 for a second consecutive record year. Meanwhile, UK housing prices strengthened in all regions for the first time in nearly two years as Brexit uncertainty fades.
JLL – Long gone are the days when offices with cubicles were the norm. Employees are now looking for perks that go beyond fringe benefits, and landlords are incorporating amenities that are available to all tenants, not just co-working members. Event spaces, tenant lounges and services borrowed from high-end hotels are becoming commonplace.
The Guardian – House prices have increased in every region in the UK for the first time in two years, as the Conservative party's election victory and a more settled economic outlook calmed buyers' nerves. House price data compiled by the Land Registry showed average annual house prices increased by 2.2% in December, up from 1.7% in November.
Read also: Manchester as an Investment Destination
Read also: Overview of St Andrews (Scotland, UK) as an Investment Destination
JLL – While grocery stores have long offered pre-made food options and even seating areas, lately they are evolving to become pseudo-restaurants. It's a change that's occurring alongside the global rise of food halls and consumers' increasing preference for to-go food.
APAC Real Estate – According to Real Capital Analytics (RCA), commercial real estate investment volumes slid in the fourth quarter of 2019. RCA noted that the investor pullback was limited to specific areas of weakness like Hong Kong, with the largest country markets remaining relatively unscathed by the economic headwinds.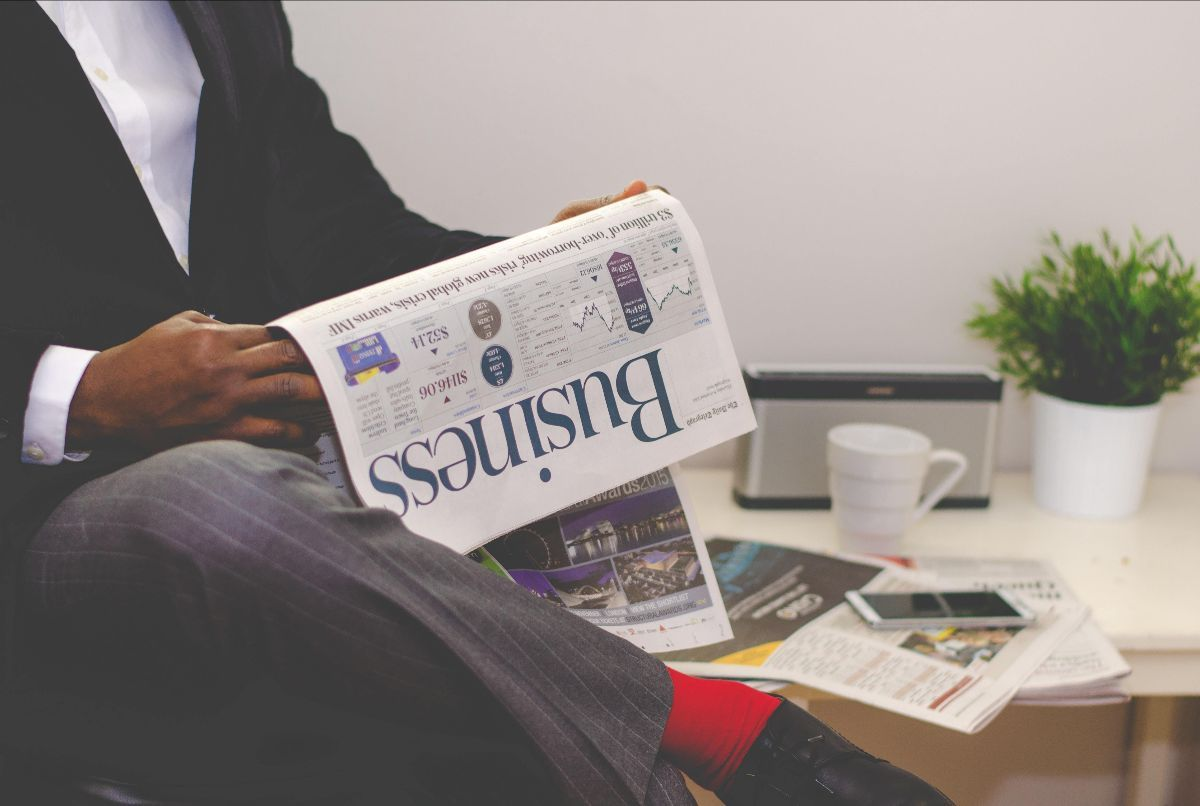 Real Estate Still Intact as Equities Market Roiled
Global markets plunged following an extensive sell-off amid worsening news surrounding the coronavirus outbreak. The World Health Organization said on Thursday that the outbreak could become a pandemic. It may be too early to assess the impacts on the Real Estate sector, but industry players are certainty paying close attention to how the situation develops.
Looking back at the past two years, the market performance had been dismal due to Brexit and the trade war. These macro events pushed central banks around the world to cut rates, which helped to fuel global economic growth. In the Real Estate space, demand had increased steadily as buyers benefited from favourable lending conditions.
NASDAQ – Australia's central bank will hold its cash rate at record lows next week and cut twice later in the year, a Reuters poll showed, as a rapidly spreading coronavirus outbreak threatens to rock economies around the world.
Read also: Australia Property Investment
Edgeprop – Amid COVID-19 fears, real estate investment manager LaSalle Investment Management believes that there are many reasons for optimism on the Asia Pacific market, such as low-to-zero interest rates, ample liquidity and increased monetary and fiscal stimulus.
The Urban Developer – Commercial deals in Adelaide hit record heights over 2019 as transaction volumes reached $1.99 billion across all commercial sectors, accounting for 9 per cent of commercial deals across the country.
Read also: Macro Overview of Brisbane
Read also: Brisbane Riding on Cyclical and Structural Tailwinds
The Urban Developer – PropTech is reshaping Australia's $7.8 trillion real estate market—the largest asset class in the country—by ironing out an industry riddled with inefficiencies.
Read also: Blockchain in Real Estate Investment: Hope or Hype?
Read also: Deal Sourcing with AI
Bloomberg – Governments across the world are starting to use more fiscal firepower to boost economies, though the shift may not be happening fast enough to appease central bankers who say they're sick of carrying the burden of stimulus alone.
---
March 2020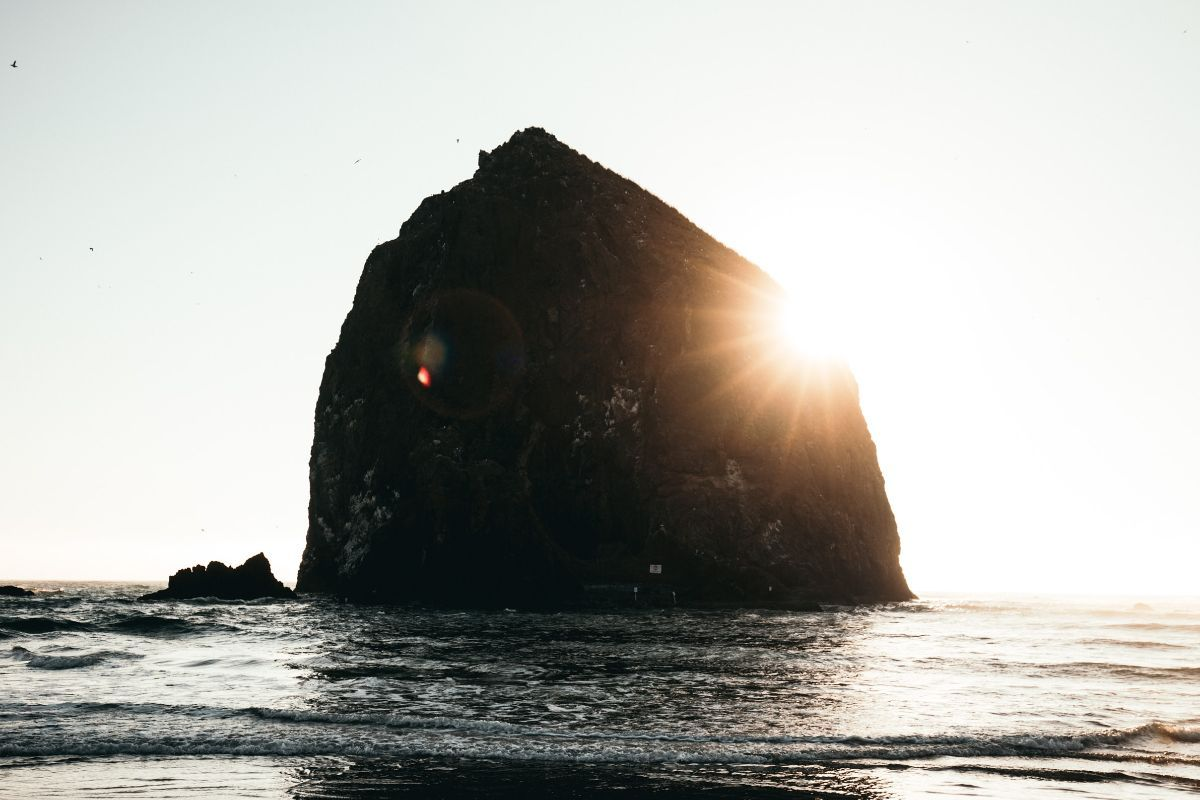 Casting Real Estate Investment Horizons Beyond Near-Term
Governments around the world are coming in fast and furious with economic supportive measures to combat the coronavirus situation. In its latest move, Australia's central bank moved decisively to cut interest rates to record low levels while signalling to the market it is prepared to do more. Immediately, major banks passed on the rate cuts to homebuyers, giving tailwinds to an already robust home market rebound.
Beyond the volatility that is most evident in the stock market, we expect the economic impact of the virus to be transient. History is clear on this point. As real estate investors with relatively longer investment horizons, staying vigilant to attractive opportunities thrown up during this period while remaining aligned with fundamentals shaped by mega-trends is perhaps one of the best winning investment formulas to adopt.
The West Australian – RBA has cut the cash rate to a new record low of 0.5 per cent as it moves to buttress the economy against a worse-than-expected hit from the coronavirus. The RBA board remains prepared to ease monetary policy further.
ABC News – Home price rises across every capital city except Darwin drove national dwelling prices 1.1 per cent higher last month, with give capital cities now recording record-high property values.
Read also: Knowing Your Capital Stack
JLL – Industrial transaction volumes in the United States exceeded US$100 billion in 2019 for the first time in sector history, according to JLL Research, with investment boosted by a number of mega-deals.
Forbes – The Consumer Electronic Show of 2020 (CES) was another amazing display featuring over 170,000 guests crammed into Las Vegas to explore what's next in the decade ahead. When it comes to smart homes, there was almost no category unturned.
Read also: Blockchain in Real Estate Investment: Hope or Hype?
Read also: Deal Sourcing with AI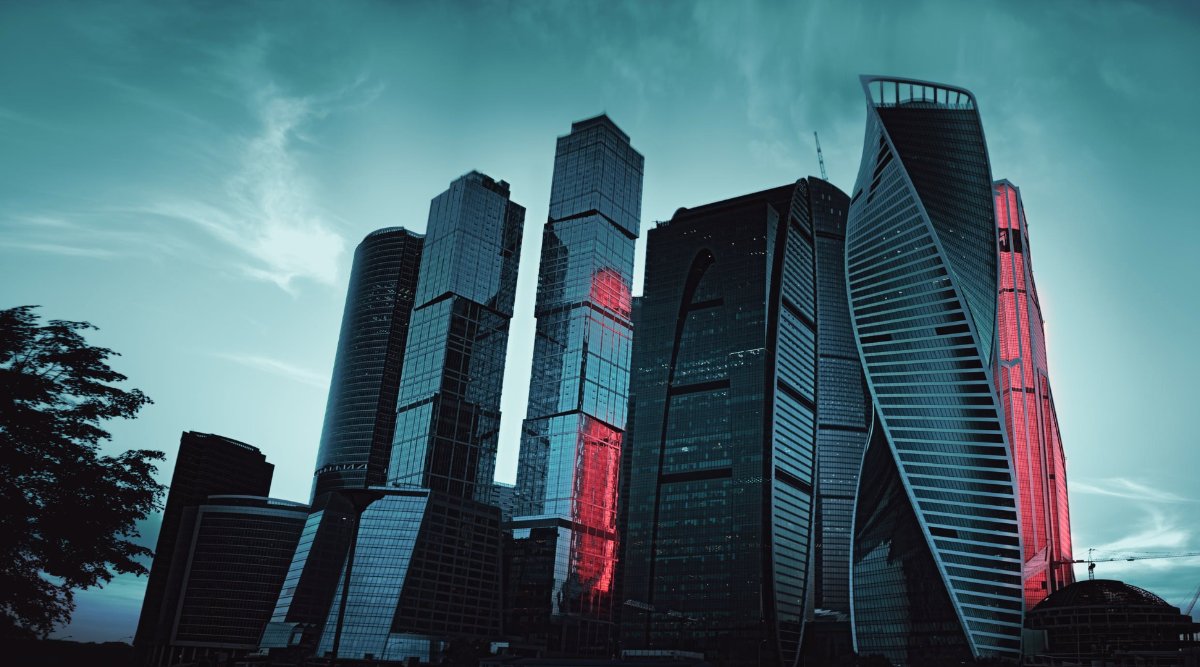 Virus Impact to Vary Across Property Markets
Yet another week of headlines dominated by COVID-19, with the World Health Organisation officially labelling the outbreak as a pandemic. Stocks saw their worst day since the 1987 Black Monday market crash on Thursday, despite central banks stepping in with quantitative easing measures. The Reserve Bank of Australia injected a $17.6 billion economic stimulus package, while the Bank of England cut interest rates by 50bps in an emergency move to bolster the economy.
Read also: Implications of COVID-19 Aftermath on Real Estate Sectors
The stimulus package is expected to help Australian construction companies brace themselves for the impact of coronavirus.
Read also: Australia Property Investment
Elsewhere, the earlier gains observed in the UK residential market are under threat as fears over property viewing mounts and confidence levels begin to fall. The diversity of real estate implies that the impact of the coronavirus will not be uniform. From office to retail to industrial, turbulence is expected regardless of whether the coronavirus is short-lived or is here to stay.
Financial Post – The novel coronavirus may have started as a health scare in China, but now that it has spread to more than 100 countries, its economic impact is becoming increasingly difficult to ignore.
The Urban Developer – The Reserve Bank said the package combined with historic low rates, infrastructure spending and an expected recovery in residential construction could support the economic fall-out from COVID-19.
Yahoo Finance – A 'Boris bounce' has lifted the UK property market, but the coronavirus marks a growing threat to the fragile recovery in activity since December's election.
Read also: Manchester as an Investment Destination
Read also: Overview of St Andrews (Scotland, UK) as an Investment Destination
The Urban Developer – No longer the "city of churches", Adelaide is instead becoming the city of choice for foreign buyers, according to the latest research.
Read also: An Analysis of COVID-19's Impact on Office Real Estate Demand
Read also: Investing in Australian Residential Real Estate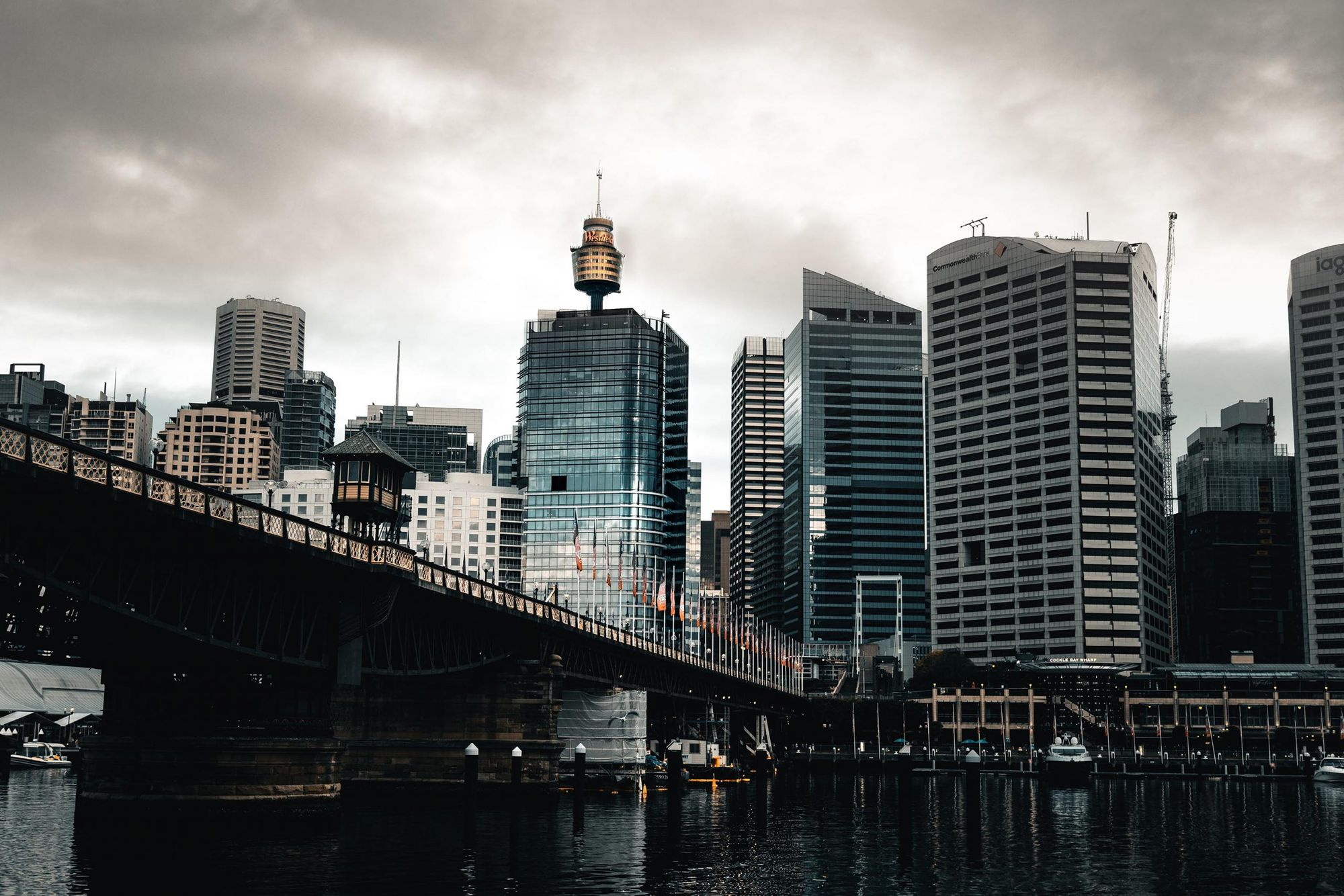 Real Estate Investment - A Relatively Bright Spot
In just a matter of days, investors find themselves in the middle of an investment minefield. Equity markets are being ravaged, commodities prices have plunged while interest rates reach new lows. Governments and Central Banks scramble to release monetary and fiscal stimulus measures but the limits of their impact remain in question as the pandemic situation continues to evolve.
While natural instincts have led many investors to retreat to cash positions, we see a silver lining in the Real Estate sector as investors take advantage of the almost zero interest rates.
Analysts are still optimistic that the pandemic is a transitory event that affects immediate pricing, but Real Estate investment is of a relatively longer-term nature and the currently heightened desire to liquidate assets could yet yield attractive entry points for accredited investors.
Fox Business – A flash survey conducted by the National Association of Realtors of more than 70,000 residential members showed that about 78 percent of respondents said the situation had not changed homebuyer interest in their markets.
Read also: An Analysis of COVID-19's Impact on Office Real Estate Demand
The Sydney Morning Herald – The Reserve Bank of Australia has cut official interest rates to a record low of 0.25 per cent as it forecasts "significant job losses" and attempts to shield the economy from the financial fallout of the coronavirus pandemic.
Financial Review – Sales of supermarket real estate hit a record high of $387 million in 2019, according to a new report by JLL, as investors favoured non-discretionary retail assets over those more exposed to online shopping.
Read also: Guide to Investments in Singapore
CBRE – The COVID-19 outbreak is likely to compel many investors to moderate their purchasing this year, according to CBRE's Asia Pacific Investor Intentions Survey 2020. However, the survey – which focuses on the forward-looking views of real estate investors in Asia Pacific – found that investors displayed a healthy investment appetite overall, with over 75% stating that they plan to be more or as active in 2020 as they were in 2019.
Yahoo Finance – Nick Leeming, chair of Jackson-Stops, a UK estate agent with 40 offices nationwide, said on Monday: "As an industry, we are yet to see the impact of COVID-19 on the market, however if fewer people opt to holiday abroad over summer, we could perhaps see an increase in activity in this traditionally slower period."
Read also: Investing in the UK Real Estate Market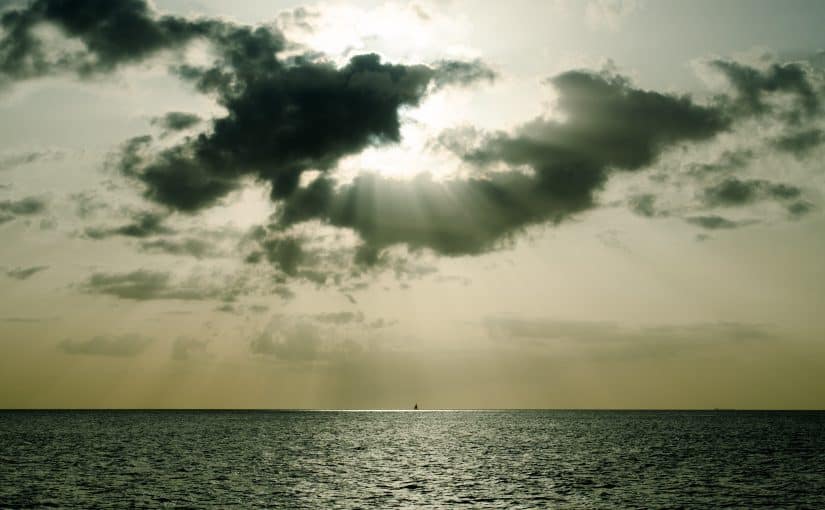 Property Flight to Quality
The past week was marked by governments worldwide announcing stimulus packages of such monumental scale that it dwarfs all previous measures. Unlike the Global Financial Crisis episode where governmental support was viewed as a bail-out for Wall Street, the larger public has been unanimously supportive this time, reflecting the reach of the COVID-19 virus and its impact on Main Street. Undoubtedly, the world will need to grapple with deleveraging issues down the road, but that is a problem for another time.
Read also: Implications of COVID-19 Aftermath on Real Estate Sectors
A flight to quality has taken root in credit markets. Even as sectors of the economy that are vulnerable to the ravages from the virus find credit drying up, banks remain open for business with strong borrowers operating in relatively resilient sectors. Similar to credit markets, the same flight to quality theme has begun playing out in the real estate commercial markets as tenants gravitate towards prime assets and locations that are now offering value.
The Guardian – The US Senate has passed a $2.2tn emergency relief package as the coronavirus pandemic devastates the economy, marking the biggest rescue deal of its kind in US history. Senators overwhelmingly voted to pass the legislation, approving it 96-0.
Bloomberg – Chancellor of the Exchequer Rishi Sunak said he'd do "whatever it takes" to prop up businesses and jobs as Britain grapples with the coronavirus pandemic, and he's putting the country's money where his mouth is.
Mingtiandi – Eagle Hospitality Trust informed its investors that it has shelved a distribution payment due to security holders, after defaulting on a $341 million loan facility. The managers announced a planned sell-off of selected assets to increase liquidity in the face of unprecedented circumstances related to COVID-19 and the significant impact on the United States hotel market.
CityA.M. – Private equity firm Blackstone has bought 22 logistics sites from Clearbell Capital as consumers turn to online shopping in response to the coronavirus outbreak. The portfolio comprises of 22 small to medium-sized industrial and logistics assets located throughout the UK.
Read also: Manchester as an Investment Destination
Financial Review – The flight to quality has already begun, as major firms take advantage of the current tenant's market situation to upgrade to prime locations.
Vantage Point is a curated cache of the latest trends in real estate investing repurposed from media outlets and websites around the globe. Each article is a succinct wrap-up of key news points for an easy read. Outbound links, embedded in each editorial, are attributed to original external sources. RealVantage makes no warranties or representations regarding the accuracy, completeness or veracity of the information or data contained in such external sources. Editorials under the Vantage Point vertical do not reflect the views of RealVantage, in part, or in its entirety.
---
Find out more about real estate co-investment opportunities at RealVantage. Visit our team, check out our story and investment strategies.
Sign Up at RealVantage
RealVantage is a real estate co-investment platform that allows our investors to diversify across markets, overseas properties, sectors and investment strategies.
Visit our main site to find out more!
Disclaimer: The information and/or documents contained in this article does not constitute financial advice and is meant for educational purposes. Please consult your financial advisor, accountant, and/or attorney before proceeding with any financial/real estate investments.