Quarterly Vantage Point - Q1 2021
Read up on past Weekly Vantage Points to find out the hottest news during the period of Q1 2021.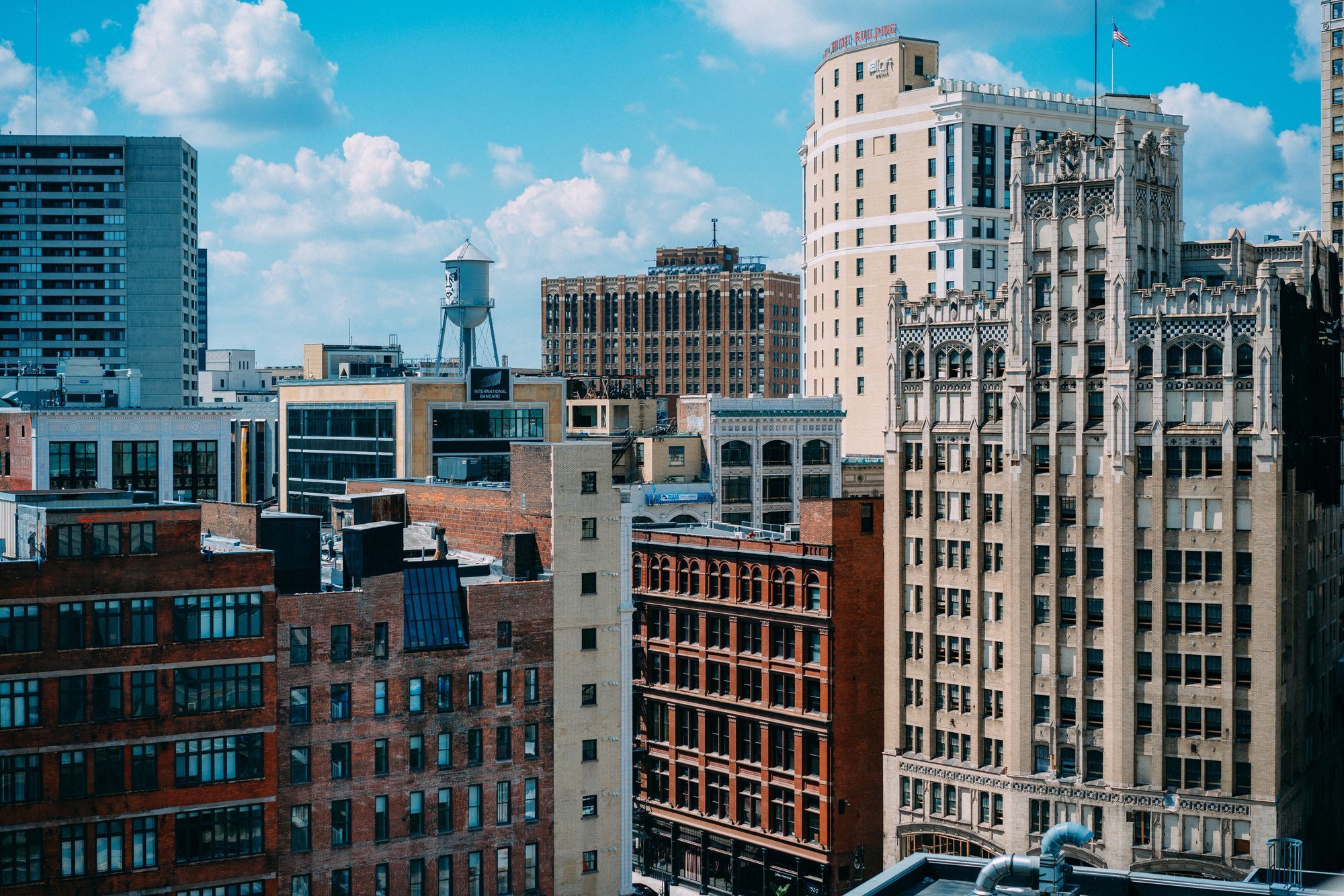 Read up on past Weekly Vantage Points to find out the hottest news during the period.
January 2021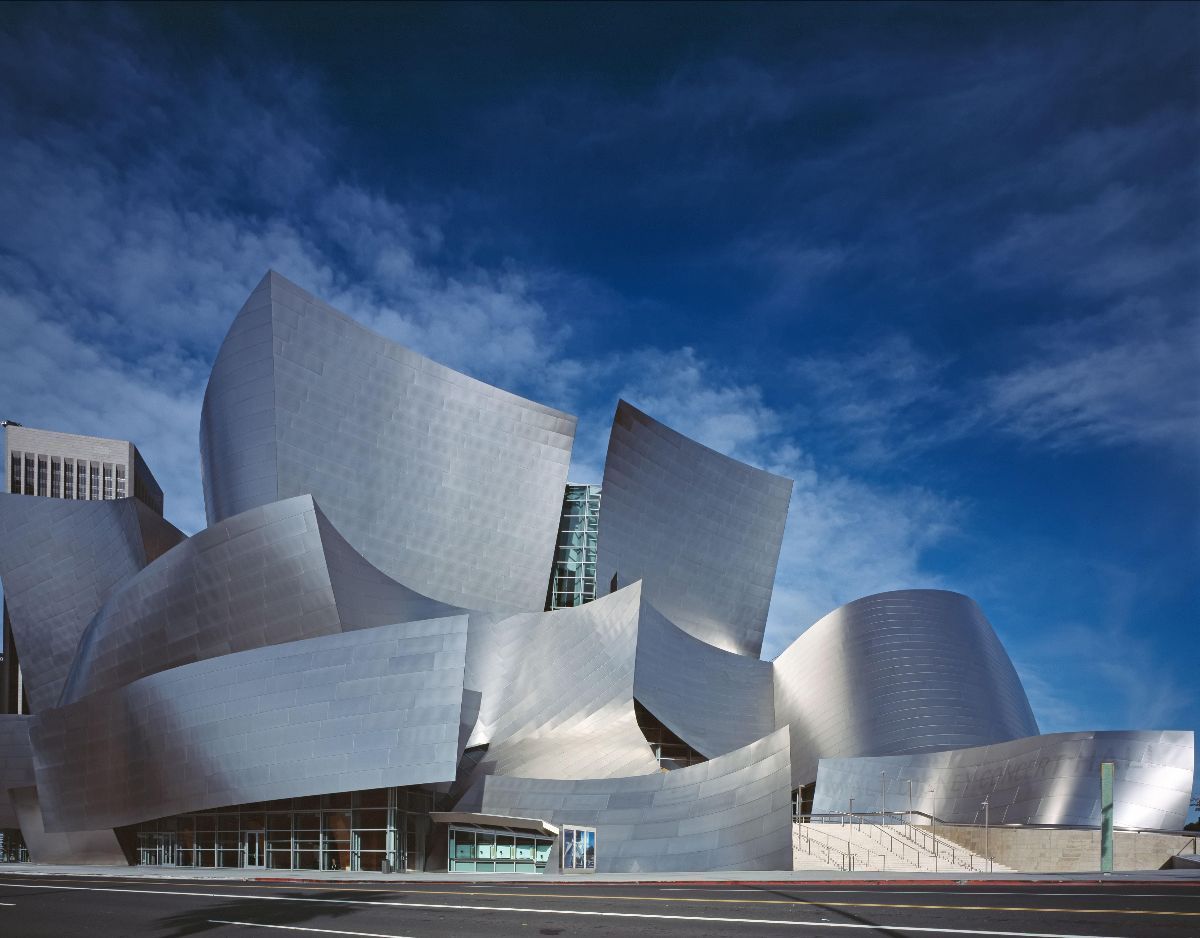 Real Estate Forges Ahead
2020 had been an extraordinary year for all. The pandemic left hardly any business or industry untouched, but real estate was front and centre for many of the biggest shifts. The offices where we work, warehouses facilitating the boom in online-shopping, hotels and malls that went quiet during travel restrictions and lockdowns: these sectors are often spoken of beyond the real estate circles.
Read also: Ins and Outs of Office Real Estate

While the world continues to battle pockets of virus resurgences, 2021 has begun on a strong footing. In the UK, mortgage approvals have risen to the highest level in 13 years, driven by the government's stamp duty holiday.
Elsewhere, Australia's biggest office landlord has secured approval for its $2.1 billion transformation of Brisbane's Eagle Street Pier and Waterfront Place precinct. Globally, retailers and mall landlords are scaling digital efforts after a year where brick-and-mortar operations took a hit.
Read also: Investing in Australian Residential Real Estate
Read also: Brisbane Riding on Cyclical and Structural Tailwinds
How is Asia Pacific's Retail Thinking Outside the Box?
JLL – The last year has been difficult for retailers to say the least, with footfall in malls and credit-card spending data all pointing to a decline in retail spending. In Asia Pacific, where the pandemic is more contained than other regions, retailers are moving quickly to try new concepts and accelerate efforts for long-term trends such as live-stream shopping, digital replicas and dark stores.
UK Mortgage Approvals at Highest Level in 13 Years
The Guardian – Figures from the Bank of England showed that the number of mortgages approved by banks and building societies for home purchases had leapt to 105,000 in November – the highest figure since August 2007 – reflecting a boom in the mortgage market during the month despite the rapid growth in COVID-19 infections that had led the government to impose a second national lockdown in England.
Read also: Investing in the UK Real Estate Market
New York Real Estate Begins its Recovery
The NY Times – As the last deals of 2020 have been tallied, the pandemic's effect on the real-estate market has come into sharp relief. Affluent buyers continued to snap up expensive apartments. Indeed, buyers demanded larger homes. Along the same lines, the high-end bracket — homes listed for $5 million to $20 million — was the only one to enjoy an increase in values last year, and a large one, of more than 20 percent.
How 2020 Changed Real Estate (And How it Didn't)
JLL – As the world looks ahead into 2021, it's worth looking back at a year that changed real estate, and crucially at trends that have largely stayed the course. E-commerce accelerated massively in 2020 as shoppers stuck at home flocked online. From business trips to tourism, 2020 saw a dramatic decline in travel with a year of mass lockdowns that forced people to work from home.
Read also: An Analysis of COVID-19's Impact on Office Real Estate Demand
Market Wrap-Up: The Week in Property
The Urban Developer – Dexus' $2.1bn Brisbane Waterfront Green Lit. The ASX-listed Dexus, which lodged plans in June, will now aim to commence work at the riverfront site, located at 45 Eagle Street, with construction expected to kick off in early-2022. Meanwhile, Canberra developer Zapari has resubmitted plans for its $86 million mixed-used development in Woden Valley, Canberra.
Read also: Market Selection in Real Estate - RealVantage's Approach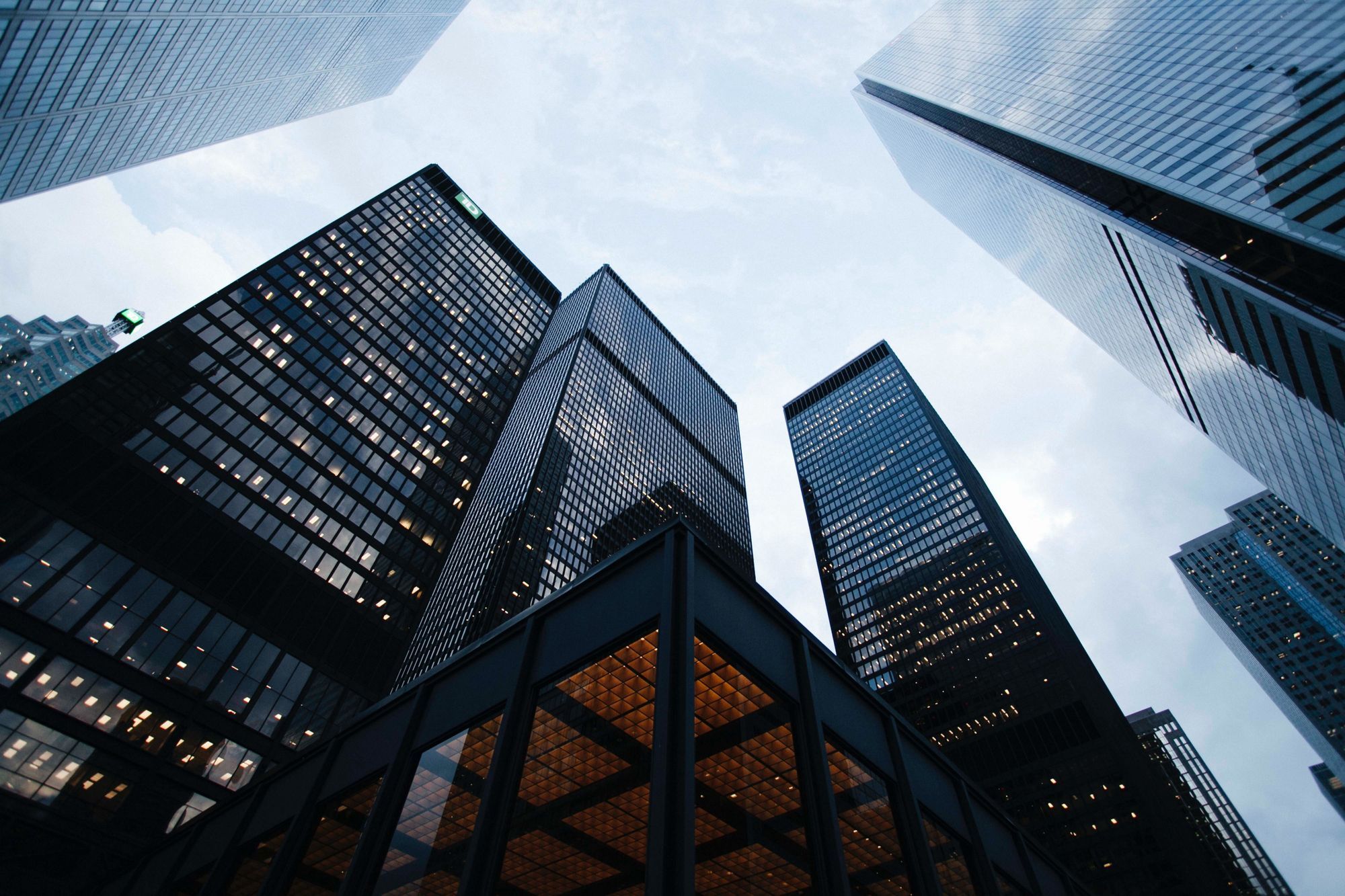 Early Dawn to Real Estate Players Across Countries
The beginning of the year 2021 offers a glimmer of hope to the real estate industry in certain countries; from the continuing rise in property investment in China to recovery signs in the UAE market. Singaporean government is also monitoring the property market in order to maintain a stable and sustainable market condition away from the uncertainty of the global economy outlook.  

Elsewhere in Canada, commercial real estate has been impacted really hard, especially within the retail space and hospitality industry where businesses still struggle to maintain their balance sheets, suggesting that 2021 might still pose a huge challenge. In India, commercial real estate firms and consultants seek the government to provide them with help through a more lenient tax policy to encourage businesses to thrive and in doing so, to maintain India's advantage in IT and startup sectors.
China's 2020 Property Investment Rises % YoY
The Business Times – China's property investment rose more slowly at 7 per cent in 2020 from a year earlier although the rate of growth remained robust, accelerating with a 6.8 per cent gain in the first 11 months of the year, according to National Bureau of Statistics (NBS).
New construction starts measured by floor area fell 1.2 per cent in 2020 from a year earlier, compared with the 2.0 per cent drop in January-November. Funds raised by China's property developers grew 8.1 per cent, up from the 6.6 per cent growth seen in the first 11 months of the year.
Canada Commercial Real Estate: Navigating Opportunities and Challenges
Mondaq – As the pandemic continues, certain sectors of commercial real estate have been impacted, particularly the office, hospitality and retail sectors. Pressure is being felt especially by Canada's brick-and-mortar retail and hospitality industries as some businesses are struggling to maintain healthy balance sheets, and all indicators suggest that the commercial real estate market will face more challenges in 2021.
India Real Estate Sector Seeks Input Tax Credit on Development of Leased Commercial Properties
Livemint – Realty firms and consultants insist that the government should allow commercial real estate developers to set off GST paid on inputs such as cement from the tax liability on rental income so as to avoid double taxation and give a boost to the office market and maintain its advantage in various sectors like IT and startups in India.
Net office space leasing fell 44% year-on-year during 2020 to 25.82 million sq ft across seven major cities as corporates deferred their expansion plans and adopted 'work from home' policy for employees because of the COVID-19 pandemic, according to a report by JLL India.
UAE Shows 'Resilience' as Real Estate Market Sees Signs of Recovery
Arabian Business – Real estate consultants say UAE has proved its 'resilience, growth, competitiveness and liveability' amid ongoing coronavirus crisis. Despite the year bringing setbacks because of the pandemic, the UAE continues to pave the way through a strategic overhaul of measures to promote business readiness and changes to social and personal legislation to promote citizens and residents' welfare.
Although there was a slowdown in performance at the beginning of the year, the second half saw a revival of activity as lockdown measures eased and pent-up demand filtered through the residential market in both Abu Dhabi and Dubai.
Read also: Market Selection in Real Estate - RealVantage's Approach
Singapore Government to Ensure Property Market is in Line With Economic Fundamentals
The Business Times – Singapore government is monitoring the developments in the property market "very closely", and will adjust policies, if necessary, to maintain a stable and sustainable property market for Singaporeans, according to National Development Minister Desmond Lee.
However, he noted that Singaporeans need to remain vigilant, as the property market is not insulated from ongoing uncertainties in the global economic outlook, nor setbacks to the recovery in the domestic labour market.
Read also: Guide to Investments in Singapore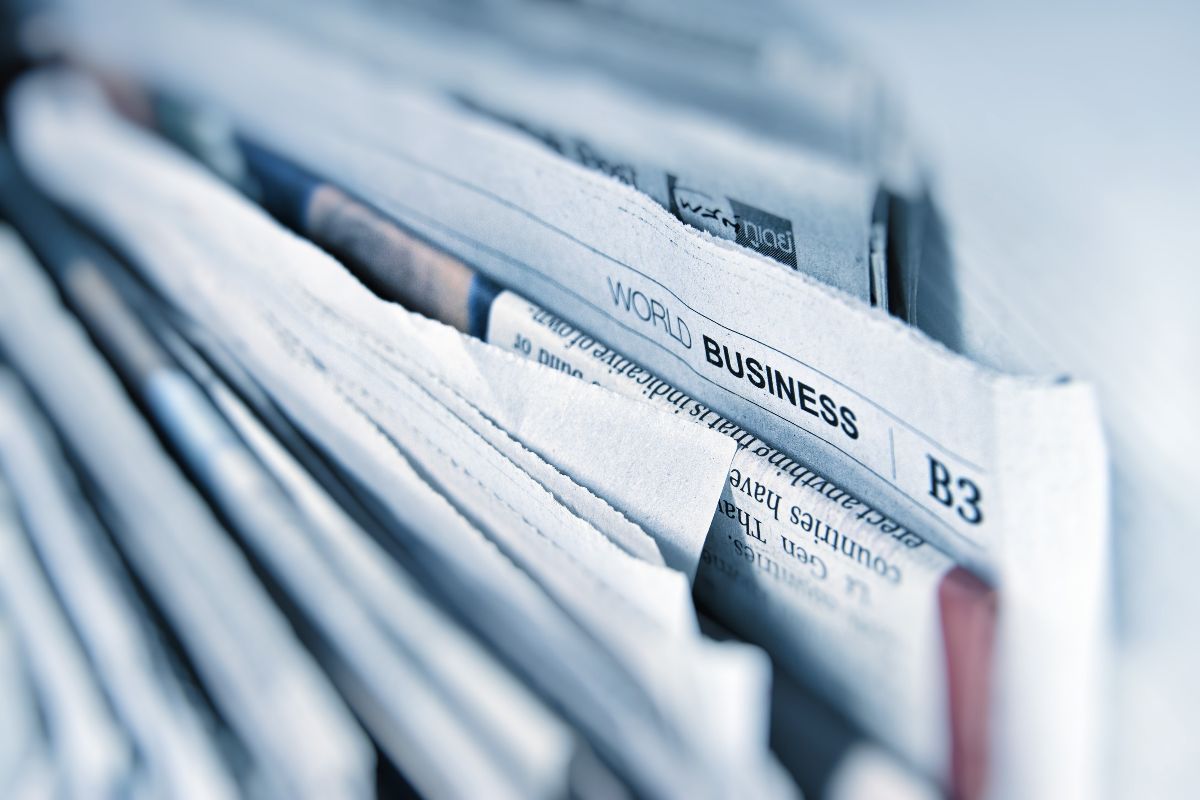 Real Estate Price Fluctuations Over Pandemic Situations
Real estate activities are very dependent on the local economy conditions, which may make the price fluctuations differ in their response to the pandemic situation compared to the rest of the world. For Indonesia, where the citizens are more affected by COVID-19 and hence a decline in purchasing power, this has resulted in a slower price growth and lower sales compared to the previous years.

However, elsewhere in the US, Singapore, and India, despite the pandemic situation, the real estate markets are reaching greater heights than expected. Thanks to the government interventions coupled with unique buying behaviour in each country, these have resulted in greater demand for real estate purchase or investment.
In Australia, where the COVID-19 has not really affected them thanks to a good handling by the government, we see a strong demand in real estate especially for luxury properties from the high-end buyers. This proves that the demand for real estate never stops whilst the market adapts to the domestic economic situation and 'new normal'.
Central Region Condos Drive Singapore Private Home Prices to All-Time High
The Business Times – Prices of new private homes in Singapore rose 2.1 per cent in Q4 2020 from Q3, marking their steepest quarterly increase in over two years. The latest quarterly uptrend was mainly driven by non-landed properties in the rest of central region (RCR) and core central region (CCR).
Prices of non-landed homes in the RCR or city fringe accelerated their increase to 4.4 per cent, after a 2.5 per cent growth in the previous three months. Despite this, the property market may swing back in favour of sellers for 2021 as housing stock is depleting amid robust demand and a drastic decline in land sales in recent years.
Read also: Guide to Investments in Singapore
India Real Estate Sector Registers $5 Billion Institutional Fund Inflows in 2020
Money Control – Despite a sudden halt brought on by the COVID-19 pandemic, institutional investment in the Indian real estate staged a recovery during Q4 2020 with $3.5 billion investments, a new report has said, adding Bengaluru to continue attract more investments. The Indian economy is expected to bounce back and grow by 8.8 percent during 2021.
Both the economic recovery and return to normalcy are expected to bring income stability of rent yielding assets, which will help in asset pricing. Against these backdrop, real estate investors are likely to get more decisive and deploy the dry powder aggressively.
Read also: Understanding IRR, Cash Yield, and Equity Multiple
The Rich Seek Out Multimillion-Dollar Mansions in Australia' Property Market to Escape COVID
News.com.au – High end buyers seeking a safe haven from the pandemic sought out mansions in some of the nation's most exclusive postcodes. Sydney dominated the top sales once again as buyers prioritised waterfront views. The buyers of these high-priced properties quite often come from overseas which keep prices elevated. The reason that expats want to buy is because Australia hasn't been so affected by COVID-19 as opposed to the rest of the world.
Read also: Investing in Australian Residential Real Estate
Home Prices are Rising Faster in the Middle of the U.S. as COVID-19 Drives People Away From Coasts
CNBC – Home prices are rising across the nation, but the COVID pandemic is turning the usual geographical trends on their heads. Home values have historically risen most sharply in large cities on the coasts, where supply is leaner and demand is stronger.
That is no longer the case. Smaller metropolitan markets like Indianapolis, Kansas City, Boise, Austin, Cleveland, Cincinnati, Memphis and Pittsburgh are seeing some of the strongest price gains in the nation as prices in those cities are now at least 10% higher compared with a year ago.
Read also: Implications of COVID-19 Aftermath on Real Estate Sectors
Indonesian Residential Property Sales, Slows Down as Pandemic Hits Economy
The Jakarta Post – Residential property sales and price rise have shown a downward trend amid the COVID-19 pandemic, which has battered people's purchasing power and developers' marketing efforts, despite lower mortgage interest rates.
A recent survey by Bank Indonesia (BI) revealed that the combined sales of small, medium and large houses fell by 43.19 percent year-on-year (yoy) in the first three months of the year, largely because of the unfolding COVID-19 pandemic. The government has set aside Rp 1.5 trillion (US$101 million) for interest rate and down payment subsidies this year for low-income households to enable them to purchase a house.
---
February 2021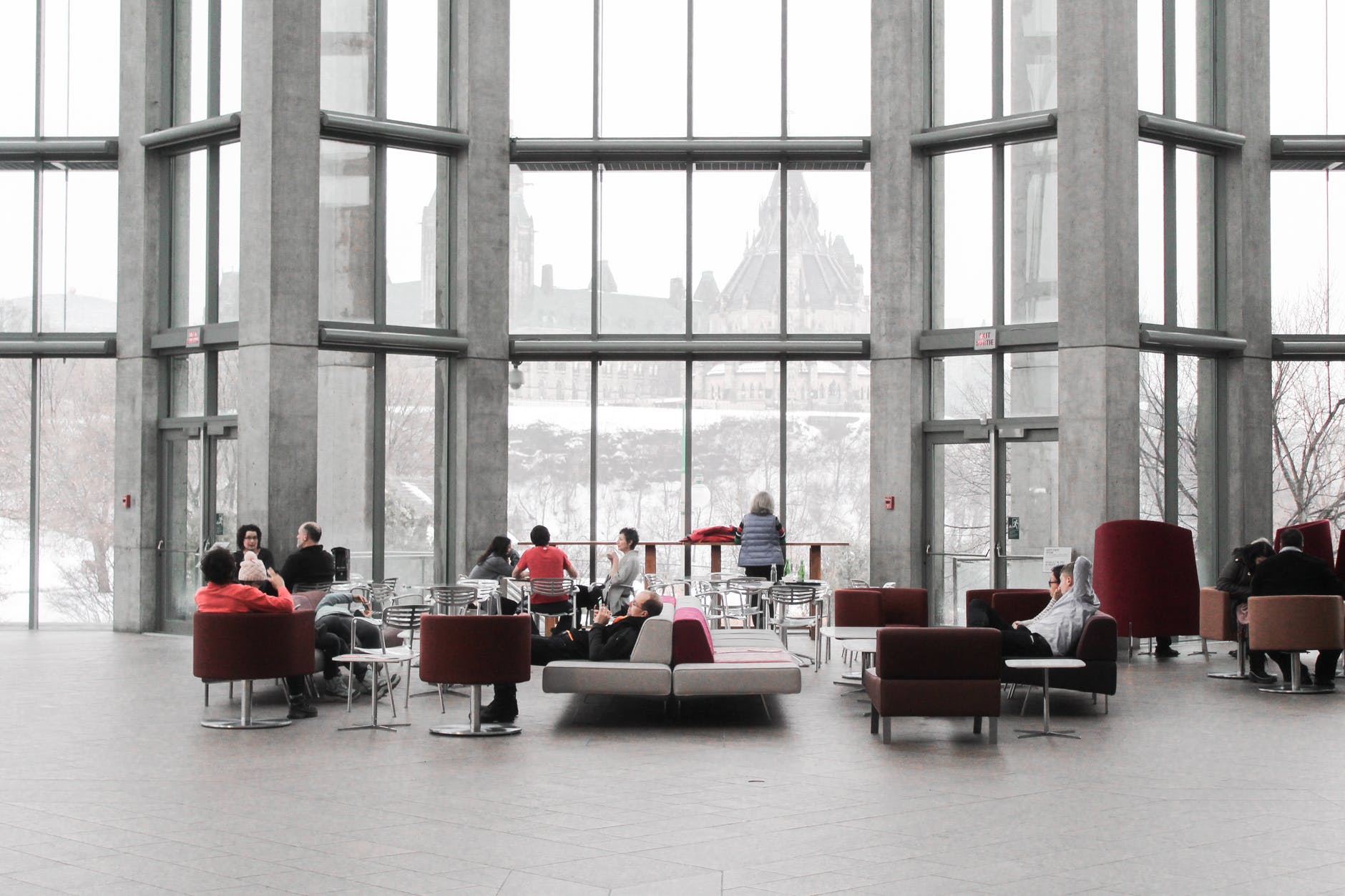 2021 is Bringing Optimism into Real Estate Markets in Singapore, Australia, and the US
With 2021 well under way, expectations are for a strong showing in real estate markets this year. In Singapore, where the pandemic has been brought under control and domestic restrictions eased, the real estate sector is looking set for a recovery, although uneven across sub-sectors as office and hospitality demand remains uncertain.

In Australia, residential demand has soared as work from home arrangements led to increased interest in homes in outer regions such as the Northern Beaches and Blue Mountain. This is due to the fact that people no longer have to commute to the city daily and hence are seeking lifestyle changes.

For the US market, even though they are still in the midst of grappling with COVID-19, demand for residential properties is booming as $2.5 trillion was added to the US housing market stock in 2020. It seems a scenario similar to Australia is also playing out, at least in New York, as increased working from home arrangements has led to a greater desire to trade up for better home offices.
Suburban Retail S-REITs Have Smoothest Recovery Path: Credit Suisse
The Business Times – Retail and hospitality Singapore-listed real estate investment trusts (S-REITs) were the hardest hit by the COVID-19 pandemic and should continue their recovery in 2021, according to Credit Suisse.
They noted that the sector's yield spread of 3.8 per cent is slightly wider than its five-year average of 3.6 per cent, mainly due to the retail and office REITs, but also see scope for retail REITs to trade closer to their historical average given domestic recovery especially in the suburban retail sub-sector.
For hospitality, improvement would be dependent on international travel, which brings significantly more uncertainty. E-commerce continues to be a positive for logistics demand, with the view that Singapore will maintain its status as the ASEAN hub for data centres, with rates supported by the lack of new supply.
Read also: An Overview of Investing in REITs in Singapore
SBR – Amidst the expected decline in transaction volume and prices of prime non-landed residences due to the recessionary environment brought about by the COVID-19, the Singapore real estate market is expected to record growth in 2021. Knight Frank has projected that the demand for luxury homes in the city-state will grow in 2021 as investible properties have moderated to comparatively more affordable price points.
Similarly, commercial real estate services and investment firm CBRE's outlook report opines that the Singapore real estate market will see a recovery in 2021, albeit uneven across sectors, as the city emerges from pandemic-induced disruptions.
Read also: Guide to Investments in Singapore
Out of Control? Australian Property Market to Rise to Record Highs This Year
The Guardian – Australian property prices are set to rise to record highs this year, driven by a heady cocktail of people seeking a post-COVID lifestyle change, ultra-low interest rates and recession-beating government stimulus, a slew of new data shows.
Sydney has already seen the median house price hit a new record high, according to data from Domain. Pete Wargent, cofounder of buyersbuyers.com.au, believes that as long as Australia can keep the virus under control, house prices will be breaking new highs this year.
Read also: Investing in Australian Residential Real Estate
Read also: Brisbane Riding on Cyclical and Structural Tailwinds
Derailed, Not Disrupted: New York City's Real Estate Market is Rising from the Ashes
Forbes – The New York market began to see early signs of improvement in late fall/early winter of last year. The pandemic disrupted but did not derail the larger meta-cycle of New York's residential real estate flow. At this time last year, New York had a busy market as buyer and seller expectations came into alignment.
The pandemic misaligned those expectations for a while but now, a year later, it seems deal flow is accelerating across New York City, and this seems particularly true for properties costing $2 million or less.
US Housing Market Gains More Value in 2020 Than in Any Year Since 2005
Forbes – After a record-setting year of home sales in 2020, the housing market still shows no sign of cooling off. U.S. housing gained about $2.5 trillion in value in 2020 — the most in a single year since 2005, according to a new Zillow analysis. The full stock of U.S. housing is now worth $36.2 trillion, and Zillow expects 2021 to be even stronger, possibly exceeding last year's $2.5 trillion gain.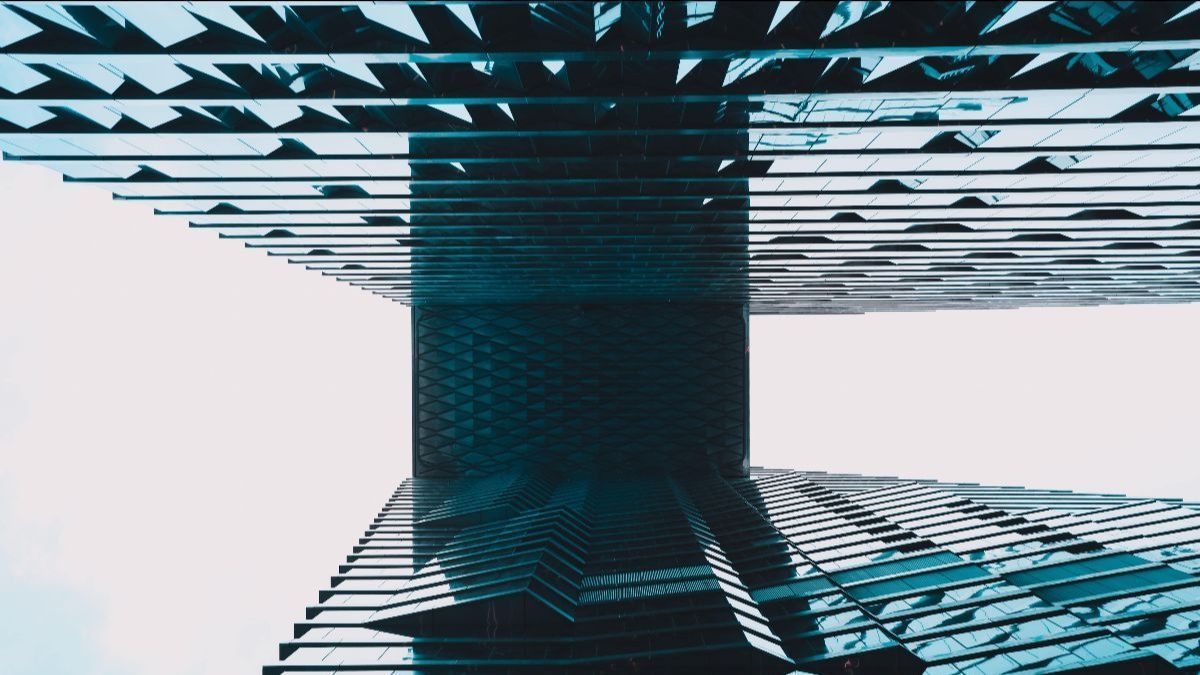 Property Investment Transactions to Grow, While Rents to Stabilise in 2021
With the economy anticipated to recover, along with optimism regarding the COVID-19 vaccination coupled with the availability of dry powder and the pressure to deploy, the property investment market is poised for a pickup in 2021. The Melbourne-based developer Tim Gurner's $1 billion build-to-rent development fund aims to capitalise on a looming shortage of rental housing expected over the next three to four years, amid a flood of capital pouring into the nascent sector.

Meanwhile, the short-term outlook for the leasing market is more cautious. Although demand for warehouse space is expected to increase due to vaccine storage needs, office and retail renters are likely to stay prudent with spatial needs. In the commercial office segment, companies are also taking a wait-and-see approach to gain more clarity in the post-pandemic market and to assess what it means for their workplace strategy.

Read also: What is Commercial Real Estate?
Read also: An Analysis of COVID-19's Impact on Office Real Estate Demand
Gurner Looks to Long-Holds Beyond Pandemic
The Urban Developer – Fresh from the launch of a $1 billion build-to-rent fund, developer Tim Gurner has a lot to be optimistic about. The Melbourne-based developer, who has completed upwards of 5,700 apartments and holds a $3 billion pipeline, launched the build-to-rent development fund amid a flood of capital pouring into the nascent sector.
Companies Take a Wait-and-See Approach to Leasing Office Space
JLL – As new ways of working force companies to reassess their office space needs, few are planning to move in the short-term. A growing number of corporates are opting to extend leases on their current locations until there is more clarity in the post-pandemic market. Others are pre-empting a future scramble for a new generation of workplaces, signing pre-let commitments for 2023 and beyond.
Moving Real Estate Forward: Four Keys To Success in the 'New Normal'
Forbes – COVID-19 has been a great equaliser. Regardless of industry, it has affected just about every business in some way. Some have had to cut staff, amend their hours or rethink their whole business model. In order for the real estate industry to thrive in this changing landscape, these are the four keys to success in our "new normal".
Charter Hall, QuadReal Partner on Brisbane Office Towers
The Urban Developer – In a bid to remain "flexible" in uncertain times, Charter Hall has lodged two sets of plans for a significant river-front site in Brisbane's fast-growing North Quarter precinct. The dual proposals feature a single commercial tower with 50,000 sqm of office space, or two smaller commercial towers comprising of 23,000 sqm and 36,000 sqm of office space, respectively.

Read also: Brisbane Riding on Cyclical and Structural Tailwinds
Singapore's Real Estate Market May Have Brighter Prospects in 2021
The Business Times – Singapore's economy was hit hard in 2020 as COVID-19 paralysed the world. Although Singapore's property market buckled under the stress, the damage was generally less than expected and just a fraction of that recorded during the Global Financial Crisis in 2008/9. Looking forward, 2021 could witness a strong year for the real estate sector.
Read also: Guide to Investments in Singapore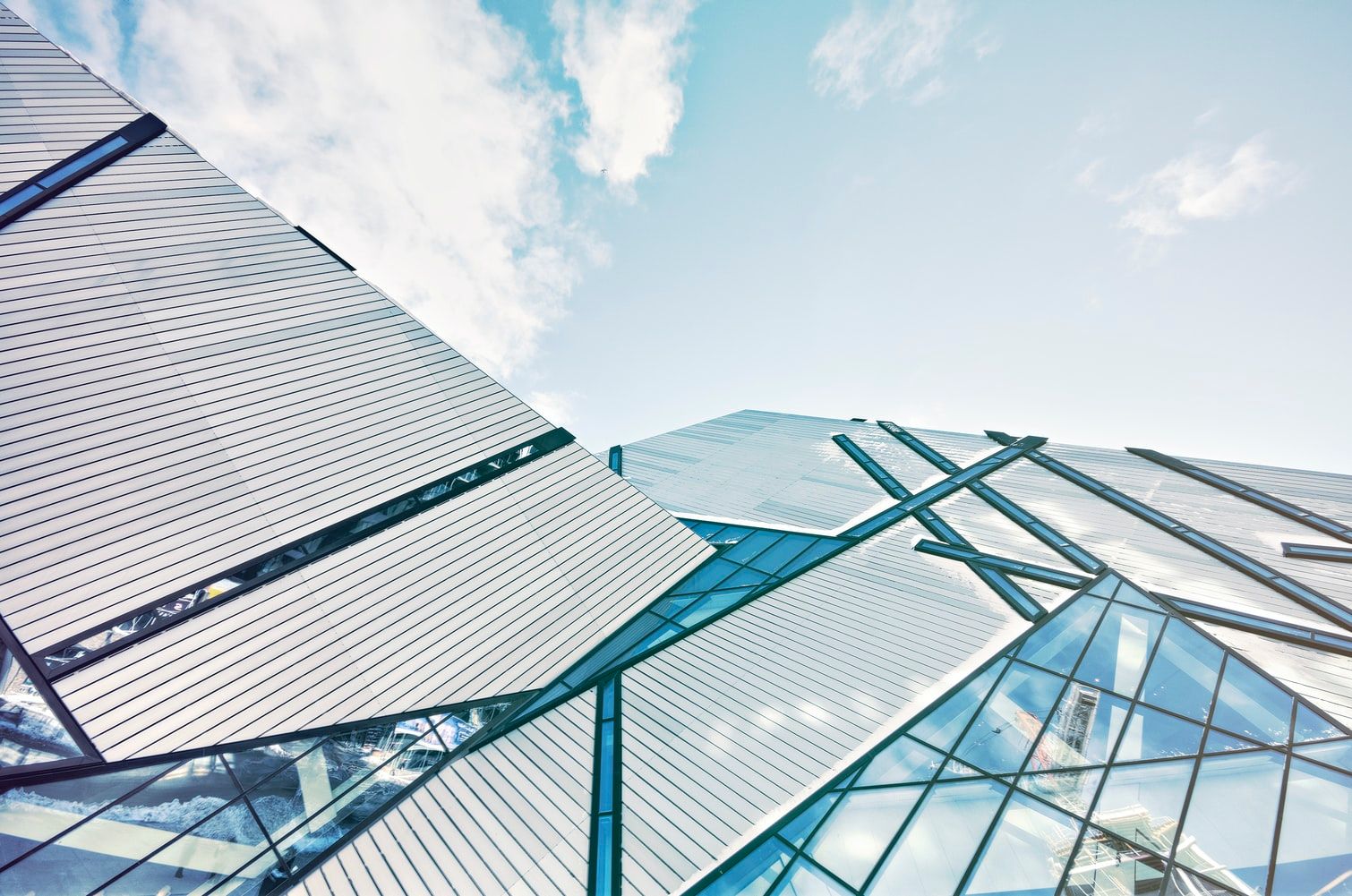 Acquisitions in Focus as SPACs Gain Popularity and Market Optimism Grows
The Year of the Ox is off to a roaring start for the property market as funds and property firms turn up the gears on acquisitions. Real estate investment firms Fifth Wall and Simon Property Group both closed Initial Public Offerings (IPOs) on their Special Purpose Acquisition Companies (SPACs). SPACs have recently become increasing popular as a means to acquire or merge with private companies before taking them to public.

Traditional acquisitions have also been ramping up, with Mapletree Investments buying a site in Hong Kong for their maiden data centre development, and Supermarket Income REIT acquiring an additional stake in Sainsbury's reversion portfolio. Experts are forecasting that property deals will rise in number in 2021, buoyed by the expectations that economies will transition back to normal, especially given the rollout of COVID-19 vaccines this year.
Read also: Implications of COVID-19 Aftermath on Real Estate Sectors
Read also: An Overview of Investing in REITs in Singapore
Mapletree Wins S$139.3m Land Tender, to Develop First Data Centre in HK
The Straits Times – Mapletree Investments said it has acquired an approximately 4,000-sqm industrial site in New Territories, Hong Kong, for HK$813 million (S$139.3 million), and plans to develop a data centre on the land. This would be the group's 11th asset in Hong Kong, on top of nine logistics properties held by Mapletree Logistics Trust and one held by Maple North Asia Commercial Trust.
Fifth Wall Launches First Proptech SPAC with US$345m IPO
Mingtiandi – Proptech investment firm Fifth Wall closed a US$345m IPO for the company's first Special Purpose Acquisition Company (SPAC), the built-world-oriented Fifth Wall Acquisition Corp I. Trading on the NASDAQ under FWAA, the SPAC is a blank-cheque company incorporated for the purpose of achieving a future merger, asset acquisition or similar deal.
House Prices in Australia Roar Back to Life as Pandemic Fails to Cure Affordability Crisis
The Age – Real estate markets in Australia's big cities and many of the regions are soaring again after shrugging off the COVID-19 recession, launching house prices to record highs and sparking expectations of a sustained new boom. This is despite the Victorian government's AUD$5.3 billion public housing spend.
Read also: Investing in Australian Residential Real Estate
Real Estate Firm's SPAC Simon Property Group Acquisition Prices US$300 million IPO
NASDAQ – Simon Property Group Acquisition, the Special Purpose Acquisition Company (SPAC) formed by Simon Property Group, raised US$300 million by offering 30 million units at US$10. The SPAC plans to target a business or assets with significant growth potential and prospects to create value in the public markets.
Supermarket Income REIT Acquires Additional Stake in Sainsbury's  Reversion Portfolio
Property Funds World – Supermarket Income REIT has acquired a further stake in the beneficial interest in one of the UK's largest supermarket portfolios from an Aviva Investors managed fund. The 25.5 per cent beneficial interest has been acquired through the company's existing joint venture with British Airways Pension Trustees Limited (BAPTL), and brings the joint venture's ownership in the portfolio to 51 per cent.
Read also: Investing in the UK Real Estate Market
---
March 2021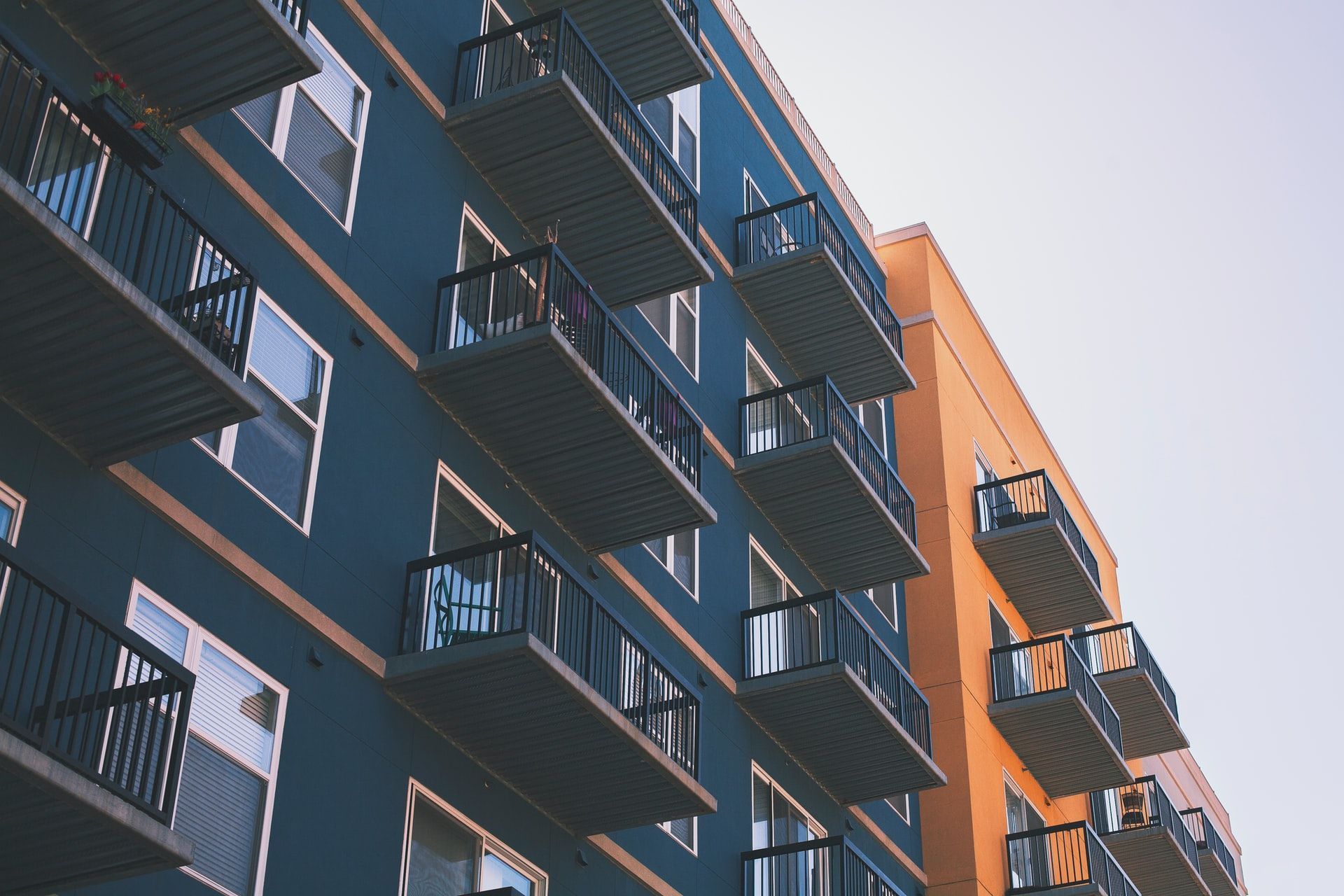 South Korea Commercial Property Market Outperformed in 2020, Expectations for Australia and US High for 2021
The year 2020 was devastating to economies around the world as the pandemic wrecked havoc and forced large proportions of the world's population to stay home. Asia's commercial property markets were not spared. However, South Korea has emerged as the winner not just in Asia, but globally as the most-actively traded retail property market and second-most liquid office market.

As we come to the end of the first quarter of 2021, further signs of improvement with bright prospects for property markets worldwide can be seen as first-time buyers return to the UK market, and US landlords express optimism that continued growth in the tech sector would spur office demand. Perth is also expected to continue its residential market boom this year.
Read also: Investing in Australian Residential Real Estate
Indeed, the global housing market outperformance has resulted in increased investment in homebuying startups; giving further a stamp of approval and high confidence for investment opportunities in the real estate sector.
South Korea's Commercial Property Market is Surging Despite the Pandemic
SCMP – Despite South Korea's economy suffering its worst performance since the 1997-98 Asian financial crisis in 2020, Seoul has emerged as the world's most actively traded retail property market. It was also the world's second-most liquid office market, according to data from property consultancy RCA, defying Asia commercial property markets' sharpest downturn in more than a decade in spectacular fashion.
First-Time Buyers Back in UK Housing Market After 2020 Hiatus - Zoopla
Morning Star – According to Zoopla, the share of first-time buyers purchasing properties dipped to its lowest levels since 2016 last year. However, they are now re-emerging in the UK housing market this year, with a 5% increase in demand in the first six weeks of 2021, compared with towards the end of 2020. This increased demand could add to the upward pressure on property prices in the UK.
US Urban Office Market, Stung by Pandemic, Hopes Tech Firms Drive Comeback
The Business Times – The growing footprint in New York of major tech companies like Amazon, Facebook, and Google has given property owners and brokers hope that demand for office space will quickly return to pre-pandemic levels once COVID-19 has been conquered.
However, the popularity of working from home and the exodus of people from expensive coastal cities will likely weigh on demand and change workspace requirements.
Read also: An Analysis of COVID-19's Impact on Office Real Estate Demand
Perth Property Leads Nation, Set for Double-Digit Growth This Year
Financial Review – Perth's property market has emerged as the nation's strongest with two separate reports pegging the West Australian capital as the national market leader in price growth.
CBRE noted that strong economic performance is the main driver of rising house prices, and that a return to positive interstate migration, accompanied by a solid resources sector outlook, is helping propel Perth's housing recovery ahead of the nation.
With Residential Real Estate Boom Comes Funding for Homebuying Startups
Crunchbase News – The residential real estate market is booming, and startups in the space are seeing billions in investment as many potential buyers look for new ways to purchase homes. So far in 2021, venture-backed startups in the real estate and real estate investment space have raised more than US$962 million in funding globally, and more than US$8.7 billion globally since March 2020.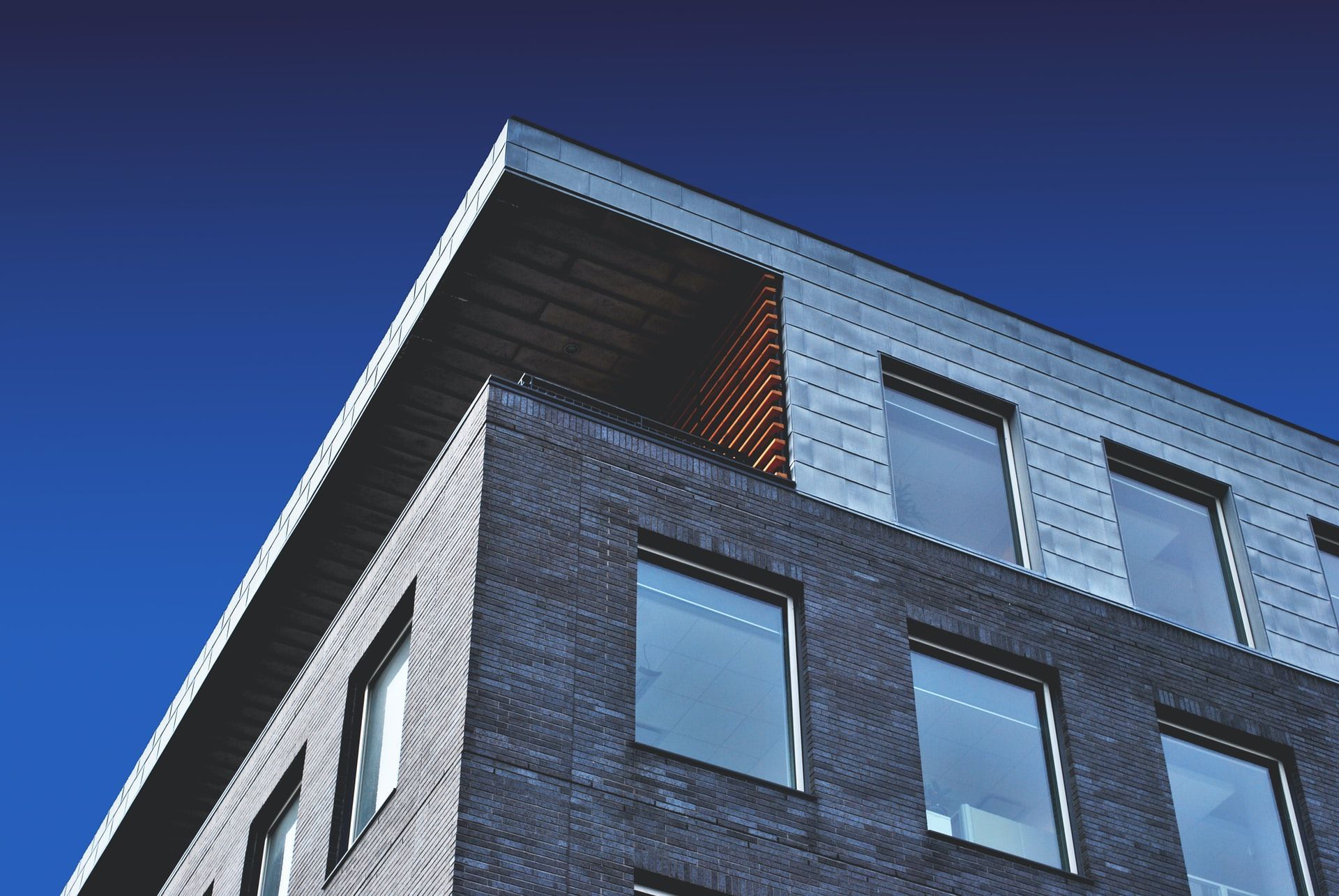 Airbnb Expansion, GIC Teams Up for US Retail, and PropTech Brokerage Compass Files for IPO
Acquisitions and expansions continue to pick up pace as Airbnb, who had laid off 25% of its workforce early last year when the pandemic hit, went public at the end of 2020 and resumed plans to establish a technology hub in Atlanta. Tech-based brokerage Compass, backed by Masayoshi Son's Vision Fund, also announced plans to go public later this year, buoyed by the pandemic boom in housing prices.
Read also: Implications of COVID-19 Aftermath on Real Estate Sectors

In the more institutional space, Singapore sovereign wealth fund GIC teamed up with US open-air shopping centre owner-operator RPT Realty, as well as two other investors, to set up a platform investing in US net lease retail assets. BlackRock, furthering the success of its US$500 million fourth Asia fund, closed on its fifth Asia fund at a size of US$1.2 billion to focus on value-add investment strategy for real estate markets in Japan, Australia, Singapore, China, and Hong Kong.
Airbnb Announces Plans to Open Atlanta Technical Hub
Airbnb News – Airbnb announced plans to establish a technology hub in Atlanta, based on the city's strong educational infrastructure for engineers and other factors such as openness to diversity and culture. The decision, which was initially made in late 2019, was put on hold due to the pandemic, and restarted in 2021 as travel rebounded. The hub is expected to be the regional base for hundreds of roles over time.
Read also: Atlanta, a Thriving Metro with a Profusion of Opportunities
GIC, RPT Realty, Zimmer, Monarch Form US Retail Real Estate Venture
IPE Real Assets – Singapore sovereign wealth fund GIC has teamed up with RPT Realty and two other investors to invest over US$1.2 billion to buy US net lease retail assets. NYSE-listed RPT has seeded the newly created platform with an initial investment portfolio of 42 single-tenant assets valued at US$151 million. GIC expects to create value by identifying pricing inefficiencies between different tenant and property types within the retail sector.
Read also: Guide to Investments in Singapore
Tech-Based Brokerage Compass Files for IPO
Realty Biz News – Spurred on by a booming housing market, technology-powered real estate brokerage Compass is planning to go public later this year. Compass was founded in 2012 and attracted thousands of agents due to its high-tech offerings beyond what traditional brokerages provided. The company was recently valued at US$6.4 billion following a US$450 million funding round in 2019 led by SoftBank Group's Vision Fund.
Wall Street Journal – Koch Industries Inc. is emerging as a major real-estate investor during the pandemic, using its robust cash reserves to buy properties at beaten-down prices and betting on a longer-term recovery.
The property arm of Koch Industries is only four years old, but recently took over an unfinished multibillion-dollar hotel-and-casino development on the Las Vegas Strip after the previous owner defaulted, and also backed Ladder Capital with a US$206.4 million credit facility when the mortgage lender came under financial pressure from the pandemic.
BlackRock Closes on $1.2B for Asia Property Fund V
Mingtiandi – BlackRock, the largest asset manager in the US, announced its latest funding milestone for BlackRock Asia Property Fund V, a value-add strategy that has now reached its closing.
Despite the COVID-19 pandemic, BlackRock managed to exceed its original funding target of US$1 billion. The fund aims to primarily generate returns from repositioning, rebuilding, re-leasing, and recapitalising real estate assets, with a primary focus on Japan, Australia, Singapore, China, and Hong Kong.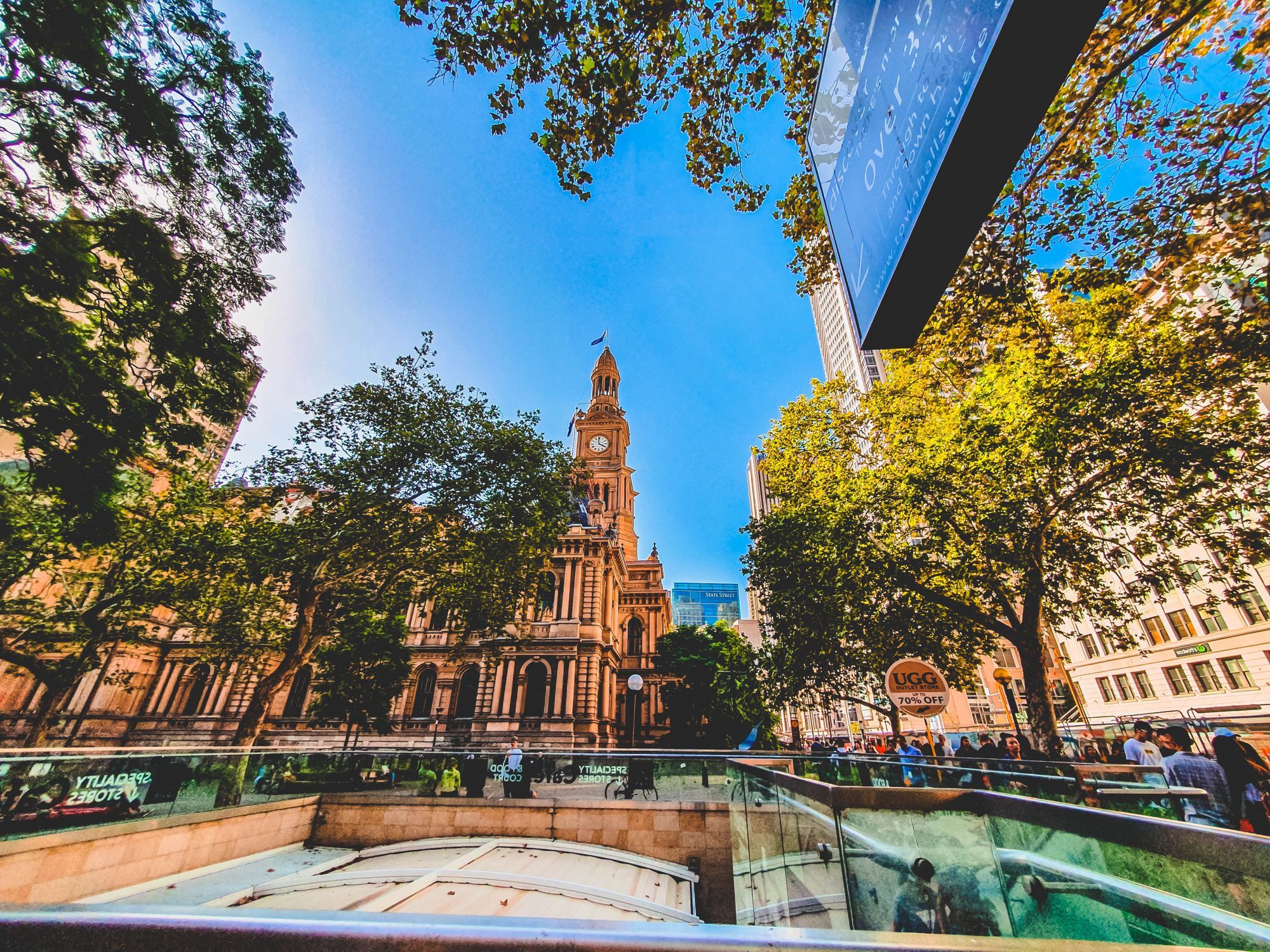 Confidence Continues to Rise in Australia Real Estate, Debt Strategies Remain Attractive in Low Yield Environment
Office occupancy rates in Adelaide were steady at 69 per cent in February, showing support that the office market is slowly regaining its health. This has prompted major developers to commence construction on some of the biggest office projects in the South Australia city.
Elsewhere in Sydney, housing prices have reached all-time highs on the back of record-low borrowing rates, an improving economic outlook, an under-supply of listings and government incentives.
Read also: Investing in Australian Residential Real Estate

In the midst of the record-low interest rate environment, AllianceBernstein has successfully closed on its $900 million debt fund, offering attractive yield premium relative to public credit. Commercial real estate fundraising has been occurring at a brisk pace since the pandemic-induced stimulus flushed the markets with liquidity.
Meanwhile, in Hong Kong, both property developers and the government are looking to repurpose hotels in the city, where apartments are in short supply.
Confidence Builds in Adelaide Office Sector
The Urban Developer – Charter Hall and Cbus Property are commencing construction on some of the biggest office projects in South Australia with occupancy rates and pre-committed tenants boosting confidence in the market. According to the latest Property Council of Australia survey, office occupancy rates in Adelaide were steady at 69 per cent in February.
New $900M Fund Targets Transitional Real Estate
GlobeSt.com – A new fund has entered the fray, offering to originate floating-rate first mortgage whole loans secured for transitional US commercial real estate. AllianceBernstein announced that it completed the first closing of its fourth US Commercial Real Estate Debt fund, which has secured nearly $900 million in capital commitments. Equitable will be the lead investor.
Read also: Atlanta, a Thriving Metro with a Profusion of Opportunities
Sydney Housing Boom Lifts Prices to a Record High
The Business Times – Sydney housing prices soared to an all-time high, gaining 5.7 per cent since last year's low in October as the economy continues to recover. Sydney property values are now higher than the prior peak in 2017. The rapid gains have been fuelled by record-low borrowing rates, an improving economic outlook, an under-supply of listings and government incentives.
Read also: Brisbane Riding on Cyclical and Structural Tailwinds
Hong Kong Turns Empty Hotels into Apartments for Residents
The Business Times – Hotels in Hong Kong are being transformed into residential developments to satisfy housing demand as the pandemic-hit tourism industry shows no signs of recovery. Property developers and the government are both looking to repurpose hotels in the city, where apartments are in short supply.
Will Remote Work Really Function Long Term for Financial Institutions?
JLL – President Joe Biden's plans to reinstate Wall Street oversight remains a major focus as his appointed regulators await senate confirmation. This has many banks wondering whether flexible work from home policies, implemented out of necessity during the pandemic, will survive a potential era of increased regulation, which was scaled back during the previous administration.
Read also: An Analysis of COVID-19's Impact on Office Real Estate Demand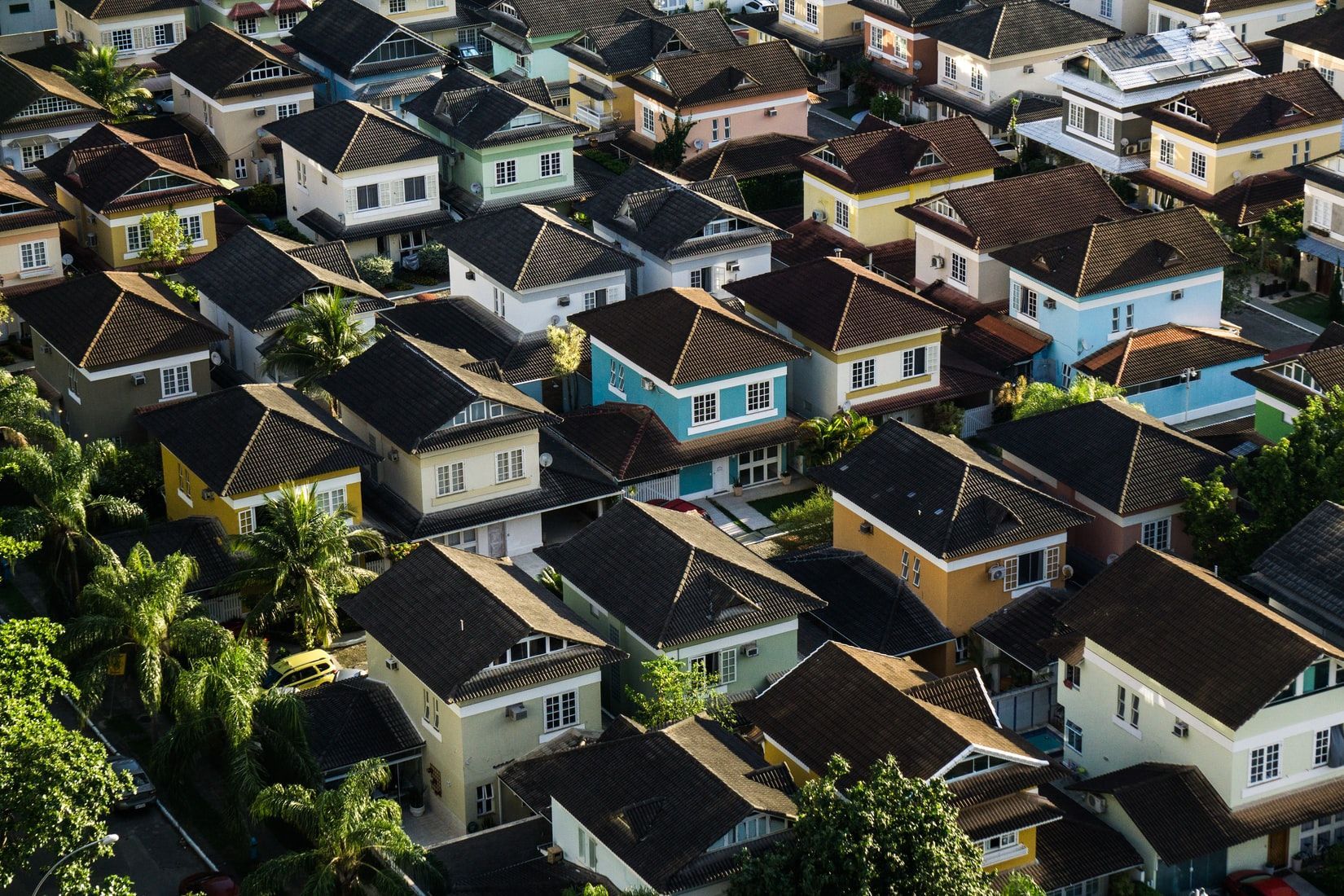 Private Equity's US$6 Billion Acquisition of Extended Stay America and Launch of Virtual Land Fund
In what is easily the largest hotel acquisition to come from the pandemic so far, Extended Stay America, operating over 600 hotels in the US, is being acquired by private equity players Blackstone and Starwood. Whether further deals are in the pipeline for the distressed industry remains to be seen.
Singaporean real estate players have not been sitting idle either, with Ascendas announcing a data centre portfolio acquisition, and Ho Bee Land purchasing residential plots of land for development in Australia. The interest in Australian property is not a recent trend, with Singaporeans getting approval for over AUD$37 billion of real estate acquisitions in Australia.
Read also: Investing in Australian Residential Real Estate

On another note, adding to the recent hype for non-fungible tokens (NFTs) among crypto enthusiasts, a new fund is being launched for virtual land and property. The emergence of such fund is backed by a huge interest in NFTs with the highest-value transaction ever happening just last month - a virtual art piece being sold by Christie's for US$69 million.
Blackstone and Starwood Capital to Buy Extended Stay America for US$6 billion
CNBC – As hotel bookings plunged across the US last year due to COVID-19, Extended Stay America, which is a hotel operator that specialises in economy temporary housing for healthcare professionals, has proved stronger than its peers despite challenges in lockdowns and travel restrictions.
This has led to Blackstone and Starwood agreeing to buy the company for US$6 billion, which represents a premium of 15.1% to Extended Stay's share closing price last week. Extended Stay owns and operates 650 hotels in the United States.
Read also: Implications of COVID-19 Aftermath on Real Estate Sectors
Ascendas REIT Buying 11 European Data Centres from Digital Realty for US$671 million
Mingtiandi – Ascendas REIT, who is sponsored by Temasek-backed developer Capitaland, has agreed to acquire an 11-asset server-hosting portfolio from US-based Digital Realty Trust for US$671.7 million.
The portfolio includes four properties in England, three in the Netherlands, three in France, and one in Switzerland. Ascendas, who has only two data centres in its portfolio at the moment, aims to increase its exposure to the burgeoning asset class through this acquisition.
Read also: REITs or Real Estate Co-Investments?
Ho Bee Land's Units Buy 3 Sites in Australia and Expects to Build About 1,200 Residences
The Straits Times – Ho Bee Land has acquired three residential sites in Brisbane and Melbourne for AUD$103.73 million, and expects these plots to yield about 1,200 residential lots in total. The acquisitions will be funded by the group's internal funds and bank borrowings.
Read also: Brisbane Riding on Cyclical and Structural Tailwinds
Singaporeans' AUD$37 Billion Appetite for Australian Property
The Urban Developer – Singaporeans bought 60% of a Perth development's apartments off-the-plan, illustrating a growing appetite for Australian real estate investment, according to Asian PropTech company Juwai.
Over the past decade, Singaporeans have been approved to acquired more than AUD$37 billion of real estate in Australia. The report cites Australia's "high-quality lifestyle, dependable economy and deft handling of the pandemic" as key elements in its desirability to offshore investors and potential migrants.
Virtual Land Prices are Up, and There's a Fund for That Too
The Business Times – Republic Real Estate, a firm that's raising money to buy distressed condos in the physical world, is launching an invite-only fund aimed at investors seeking to buy virtual land using a non-fungible token, or NFT - a unique asset that can't be forged or replicated, just like physical land in the real world.
These parcels of land exist on several online "metaverses" and the venture plans to develop them into virtual hotels, stores, and other uses, with the goal of increasing their value among cryptocurrency enthusiasts.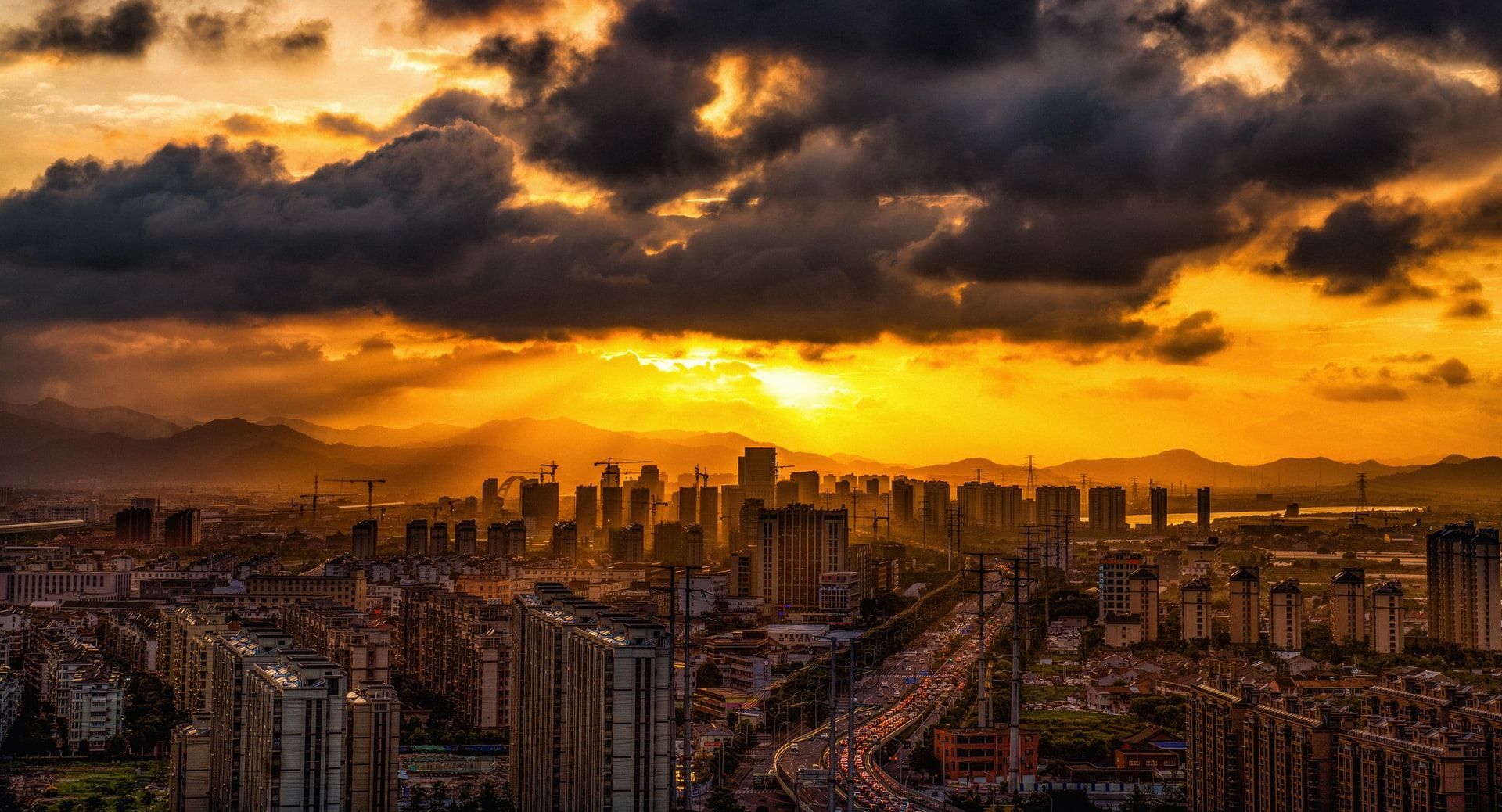 Australia's Housing Prices Expected to Soar 17% in 2020, Singaporeans Return to Offices, World's First NFT House Sold
Forecasts of house prices in Australia continue to be revised upwards, with the latest forecast by ANZ projecting a 17 per cent increase in 2020, up from 9 per cent previously. The residential market boom, which was exacerbated by working-from-home arrangements due to COVID-19, has been particularly pronounced due to record-high bank lending and government incentive programmes subsidising home purchases.
Read also: Investing in Australian Residential Real Estate

Leading a return to a new normal, Singapore last week announced further relaxation of workplace requirements brought on by the pandemic, with up to 75 per cent of staff returning at any one time. This is expected to help office-centric S-REITs which saw a massive drop in footfall due to Singapore's circuit breaker. And adding to the recent hype on digital assets and tokenisation, the world's first non-fungible token (NFT) house was sold for US$0.5 million, and the jury is still out whether this marks the beginning of a new market on digital real estate.
Read also: An Overview of Investing in REITs in Singapore
Australian House Prices Forecast to See Their Sharpest Rise Since the 1980s
News.com.au – House prices in Australia's capital cities are expected to soar by a massive 17 per cent this year, marking the fastest pace of growth since the late 1980s, according to ANZ economists. Perth and Sydney are tipped to lead the pack with expected increases of 19 percent. The overall figure is more than double the previous forecast of 9 per cent, as both strong demand and low supply push prices sharply higher.
Read also: Brisbane Riding on Cyclical and Structural Tailwinds
Digital Realty, Global Switch Launch New Data Centres in Singapore, Hong Kong
Mingtiandi – Asia Pacific's server-hosting capacity got a boost last week as a pair of global players announced the launch of their latest data centres in Singapore and Hong Kong. US-based Digital Realty opened its third data centre in Singapore, and Global Switch opened the final stage of its Tseung Kwan data centre. Asia Pacific has doubled its uptake of data centre capacity in 2020 due to COVID-19, according to CBRE.
Read also: RealVantage's COVID-19 Viewpoints and Strategies
Lendlease Launches Second Western Sydney Estate
The Urban Developer – The surge in demand post-COVID has prompted Lendlease to accelerate plans for a AUD$300 million housing estate in western Sydney. The Kings Central development in Werrington will comprise of more than 300 single and double storey homes, built around internal parkland. Record low-interest rates, coupled with government incentive programmes, have pushed the property market to record highs, with Sydney's house prices increasing by 3 per cent in February alone.
Back-to-Office Crowd a Godsend to S-REITs
The Business Times – With over 799,000 residents in Singapore having received at least one dose of the COVID-19 vaccine, the Singapore government announced further relaxation of workplace arrangements, including up to 75 per cent of staff being able to return to the workplace at any one time. As the office community returns, footfall and usage of office space is expected to increase, providing relief to the office-centric S-REITs which saw usage plummet during the circuit breaker.
Read also: Ins and Outs of Office Real Estate
The World's First NFT House has Been Sold for More Than US$500,000
The National News – Canadian artist Krista Kim has just sold the world's first non-fungible token (NFT) house for more than US$500,000. Called Mars House, it is a turnkey, state-of-the-art pad, cantilevered over a mountain range. NFTs, which have gained massive popularity in recent months, are a way to prove ownership of a digital asset.
Vantage Point is a curated cache of the latest trends in real estate investing repurposed from media outlets and websites around the globe. Each article is a succinct wrap-up of key news points for an easy read. Outbound links, embedded in each editorial, are attributed to original external sources. RealVantage makes no warranties or representations regarding the accuracy, completeness or veracity of the information or data contained in such external sources. Editorials under the Vantage Point vertical do not reflect the views of RealVantage, in part, or in its entirety.
---
Find out more about real estate co-investment opportunities at RealVantage. Visit our team, check out our story and investment strategies.
Sign Up at RealVantage
RealVantage is a real estate co-investment platform that allows our investors to diversify across markets, overseas properties, sectors and investment strategies.
Visit our main site to find out more!
Disclaimer: The information and/or documents contained in this article does not constitute financial advice and is meant for educational purposes. Please consult your financial advisor, accountant, and/or attorney before proceeding with any financial/real estate investments.