Real Estate Development Process
Real estate development is the process of creating value by incorporating tangible improvements to the physical land site or property.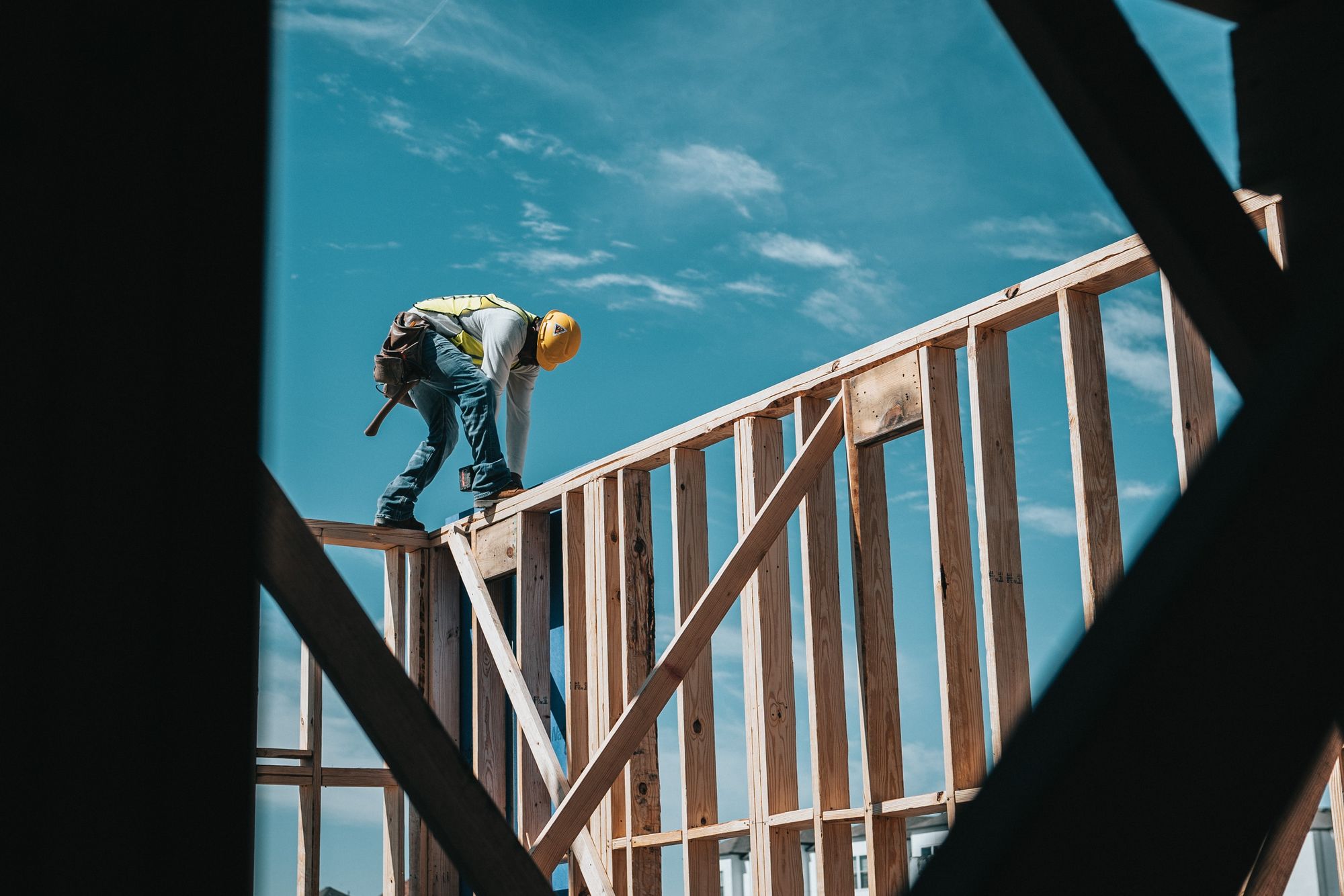 What is the real estate development process?
Real estate development is the process of creating value by incorporating tangible improvements to the physical land site or property. Development of real estate may include constructing new structures, modifying existing ones or generally improving any piece of real estate to enhance its value. Real estate includes land and the temporary or permanent structures occupying that piece of land. The development process typically involves a wide range of activities and processes from purchasing land, building and developing properties, and everything else in between.
Read also: The Real Estate Cycle
How long does it take to develop a property?
Real estate development is a lengthy, complicated, capital-intensive and risky multi-step process that could take years; from initialisation of planning to construction and final completion. This long timeframe poses a huge risk for developers when unexpected obstacles or challenges emerge along the way.
However, if the development process is well-managed and executed, it could translate into a highly profitable investment opportunity – adding new supply into the market to satisfy pent-up demand. Hence, it is key for investors to cultivate an acute understanding of the life cycle of a development project and assess the risks associated with it.
Stages of real estate development process
There are three stages in the real estate development process: Pre-development, Construction and Operation. It is important to follow the logical order of each stage. With the completion of each stage, overall project risk incrementally abates, resulting in greater clarity related to execution costs, schedule and expected returns.
Read also: Top 8 Sources of Real Estate Investment Risk
1) Pre-development
The first stage starts with a thorough analysis of the project and focuses on due diligence, research and securing of permits. Pre-development is highly variable in duration, and investing at this stage carries the greatest risks because of the many uncertainties involved.
It is important to first conduct a thorough market analysis and feasibility study to fully understand the local real estate market and potential investment opportunities. Other steps include carrying out land acquisitions, running environmental impact assessments and land surveys, laying out the site plans, development plans, and building plans, applying for the various permits and arranging for construction financing.
Pre-development work is usually financed by the project sponsor, seed equity or via a construction bank loan. Investments made during pre-development therefore can generate higher returns than those made during the later stages. Obtaining construction financing from a bank is usually a very rigorous process, but once approved, the project is deemed to have cleared a significant obstacle.
Read also: What is real estate sponsor promote
The other major challenge of the pre-development stage is to obtain the required permits for property development from the local jurisdiction. Developers must secure two distinct permits: land use permit and building permit. Different jurisdictions have different land use regulations that govern the proposed use of land (e.g. retail, industrial or residential) and limit the physical characteristics of the building or improvements (height, density, setbacks, etc).
Adjustments of plans to fit the local officials' requirements may result in a delay of the land use permit approval process by several months. However, the building permit process would be relatively speedy if the building plans meet certain safety standards and conform to current building codes.
2) Construction
The second stage of the real estate development process is the actual construction of the building or improvements. With the preparation work completed in the pre-development stage - securing of permits and financing, the development risk has been greatly reduced but not entirely eliminated.
The construction team should monitor the project closely to ensure smooth operations and mitigate the potential risks of project cost or time overruns. Being the most expensive stage of the process, it is imperative to avoid costly mistakes and substandard work, which may cause the property or the improvement to fail before its expected lifetime, incurring greater costs down the line.
The development project is typically funded by a few sources, including the sponsor, external investors and short-term construction loans. The construction team is paid based on achievement of construction milestones. Investments and loans made during this stage provide lower returns than in pre-development, but are higher than those made for fully-constructed buildings or improvements.
Additionally, the developer may start making plans to market the project, pre-lease the property, and hire a property manager for the next stage of development. The end of the construction stage comes when safety inspections are carried out on the completed property and a certificate of occupancy is granted. This allows for the commencement of the final stage of development: property operations.
3) Operation
Once construction is complete, the developer may either lease out and manage the building, or put it up for sale. In the case of leasing and managing the building, the last stage of the real estate development process is operations, which is also the first stage of the building's life. The project may have moved past the risks associated with pre-development and construction, but securing tenants pose another challenge.
Read also: What is Tenancy in Common?
Investors at this stage, are seeking to invest in developments that have achieved a "stabilisation point" in their leasing rates, which is typically at an occupancy level of 90% or higher. This ensures that the rental income from tenants can cover the development's operating costs. Pre-leasing should have been carried out during the construction stage, especially for large commercial real estate that requires anchor tenants and sufficient business tenants lined up before the building is completed, otherwise more time and effort is required to reach stabilisation.
---
Find out more about real estate co-investment opportunities at RealVantage. Visit our team, check out our story and investment strategies.
Sign Up at RealVantage
RealVantage is a real estate co-investment platform that allows our investors to diversify across markets, overseas properties, sectors and investment strategies.
Visit our main site to find out more!
Disclaimer: The information and/or documents contained in this article does not constitute financial advice and is meant for educational purposes. Please consult your financial advisor, accountant, and/or attorney before proceeding with any financial/real estate investments.