Types of Passive Income In Singapore (How to Create One With the Least Effort)
In this article, we talk about the types of passive income, passive income ideas in Singapore, and how multiple streams of passive income can help you in the long run.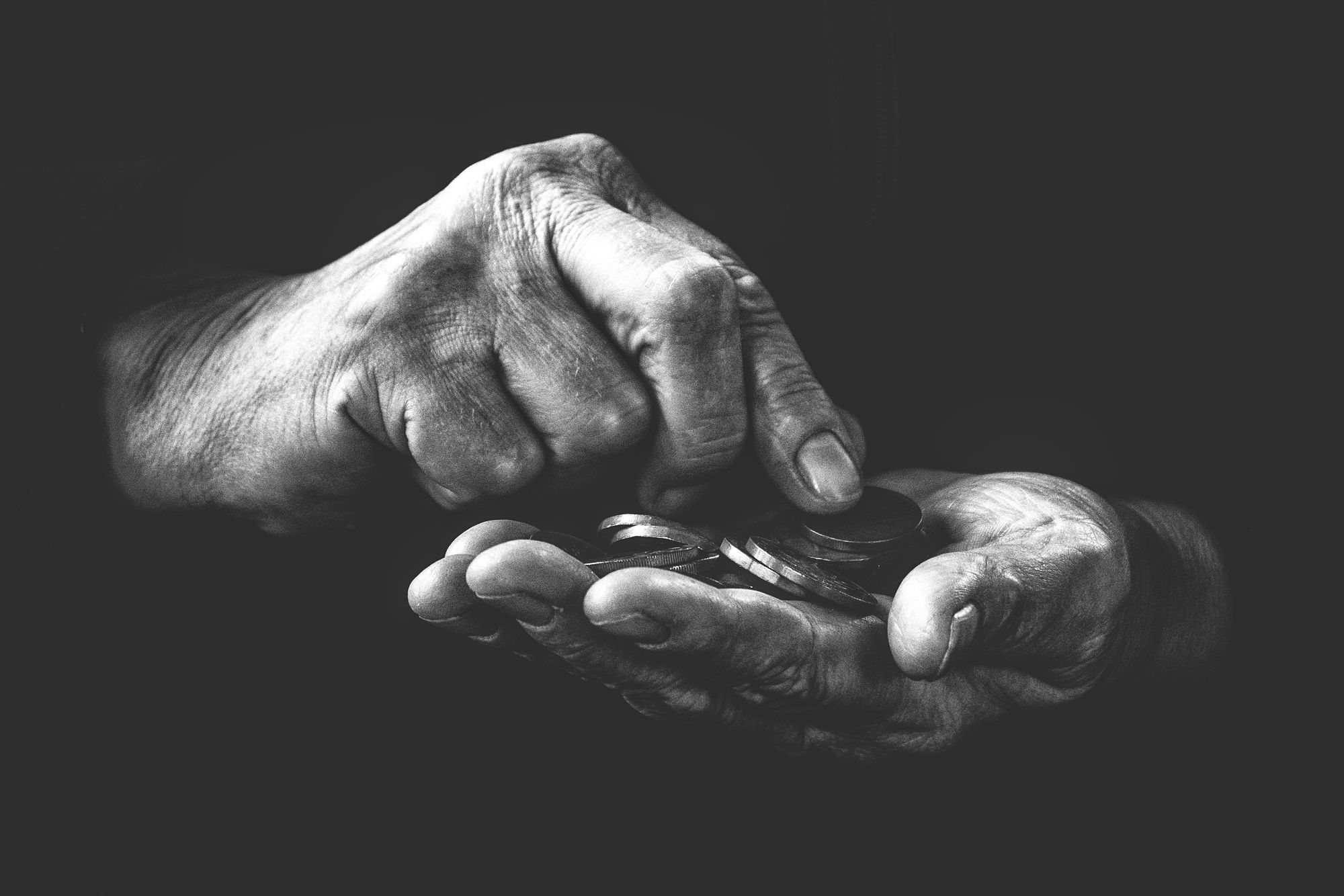 Table of Contents
---
The key to financial freedom and great wealth is a person's ability or skill to convert earned income into passive income and/or portfolio income.
– Robert Kiyosaki
If you were to ask a group of renowned investors what the key to financial freedom is; the consensus will be to build multiple passive income streams and gain financial freedom.
Indeed, gaining multiple streams of passive income has always been the utmost investment strategy for the world's most successful investors. In fact, it has been documented that the average millionaires have at least seven different types of passive income streams.
Passive income is one of the most powerful wealth-building tools. It helps to create important financial momentum, which eventually leads you to financial independence and greater control over your time. However, you do not have to be an accredited investor to be able to have passive income.
Building reliable passive income streams is not an easy feat. Generating a constant flow of cash requires discipline and perseverance, especially for beginners. Even more importantly, it involves figuring out the right investment vehicle to park your hard-earned savings.
There are plenty of traditional and alternative investment options that have the potential to become a passive income source, particularly in the real estate space, such as overseas property investment or real estate co-investments.
Before we discuss the benefits of passive income, it is important to clarify what passive income really is.
What is Passive Income?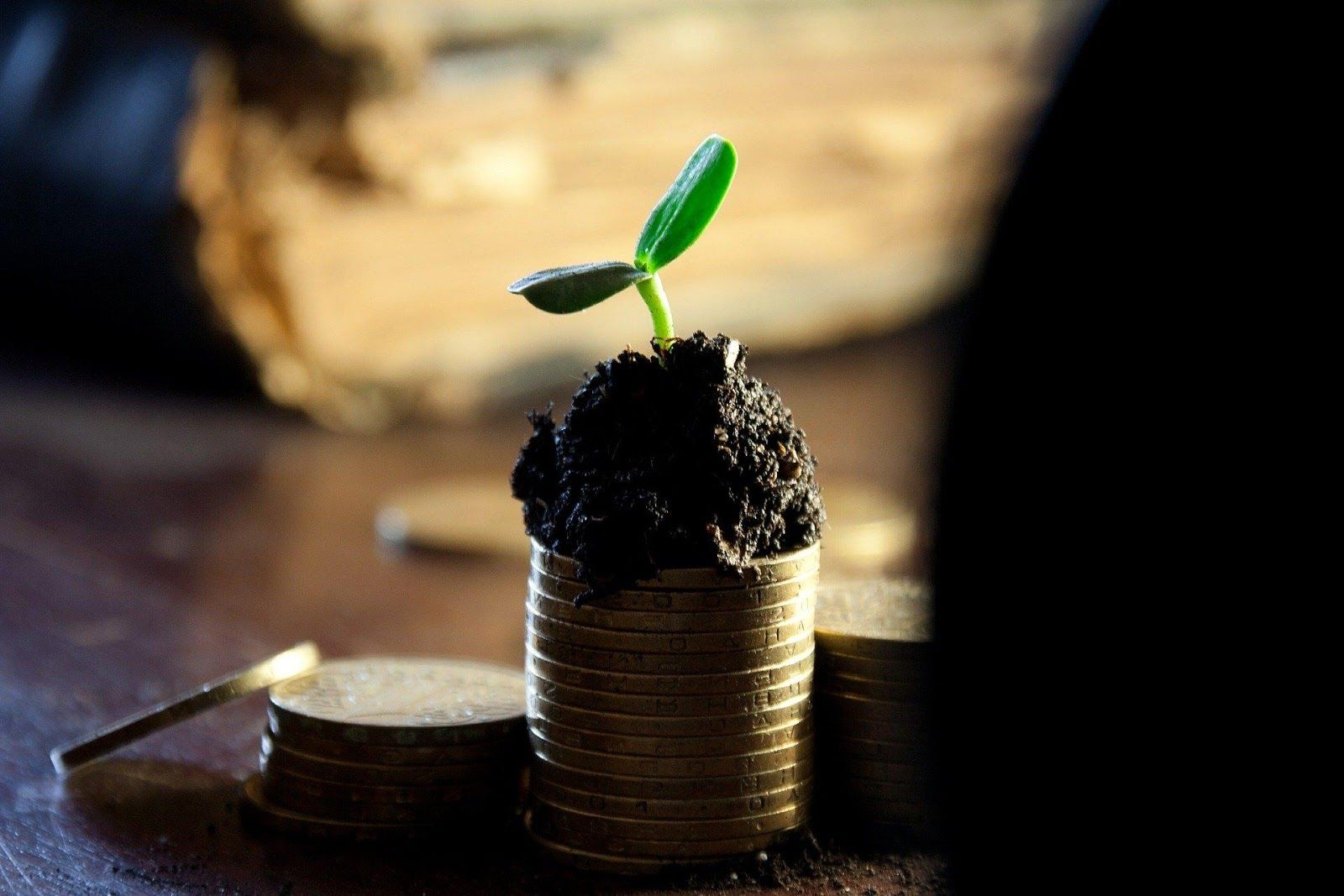 Passive income commonly refers to income that does not require active participation to earn. Not only is little to no effort required to maintain it, but it also generates automated returns. Active income, on the other hand, often involves mandatory commitment and time in exchange for earnings.
Some examples of passive income sources include rental properties, earnings from investment vehicles, such as interests from bonds, and dividends from stocks.
Nonetheless, people should be mindful that there is no such thing as 'effortless' investment or 'free lunch'. A significant amount of labour is necessary to build a proper foundation for a stable passive income stream.
In practice, investors tend to do the work upfront by conducting their due diligence and analysing investment opportunities before deciding to invest. The next step is to focus on the execution of their investment plans and commit to the growth of their portfolios.
Read also: The Real Estate Risk/Reward Spectrum & Investment Strategies
Read also: An Overview of Institutional Investors
Types of Passive Income in Singapore
There are two commonly known types of passive income; those that require an upfront capital investment and those that require the investment of effort and time.
1) Passive Income that Requires Upfront Capital Investment
This type of passive income belongs to the conventional type of investment, and is also a popular choice among cash-rich individuals and accredited investors.
Generally, this type of passive income requires a certain amount of capital investment (no matter how small the amount) in the beginning, which later builds up to a substantial passive income stream.
Some examples of this type of passive income include:
High Yield Savings Account
Stock investments
Mutual/index investments
Bond investments
Real Estate investments
Read also: Real Estate Co-Investment – The New Alternative
Read also: Market Selection in Real Estate - RealVantage's Approach
2) Passive Income that Requires Effort and Time Investment
This type of passive income belongs to a new type of investment mostly involving the monetisation of digital assets. It does not require an upfront capital investment; however, consistent effort and energy are needed to build up and maintain a stable flow of passive income.
Some people may wonder: How do I earn passive income with no money?
While some forms of passive income require upfront capital investments, it is still possible to earn passive income without any money to begin with. However, these forms of passive income still require investments in the form of time and effort.
Some examples of this type of passive income include:
Selling stock photos online
Writing eBooks
Affiliated marketing
Monetise content online with ads
Renting out your property online
Sign Up at RealVantage
Passive Income Ideas - How can I Generate Passive Income in Singapore?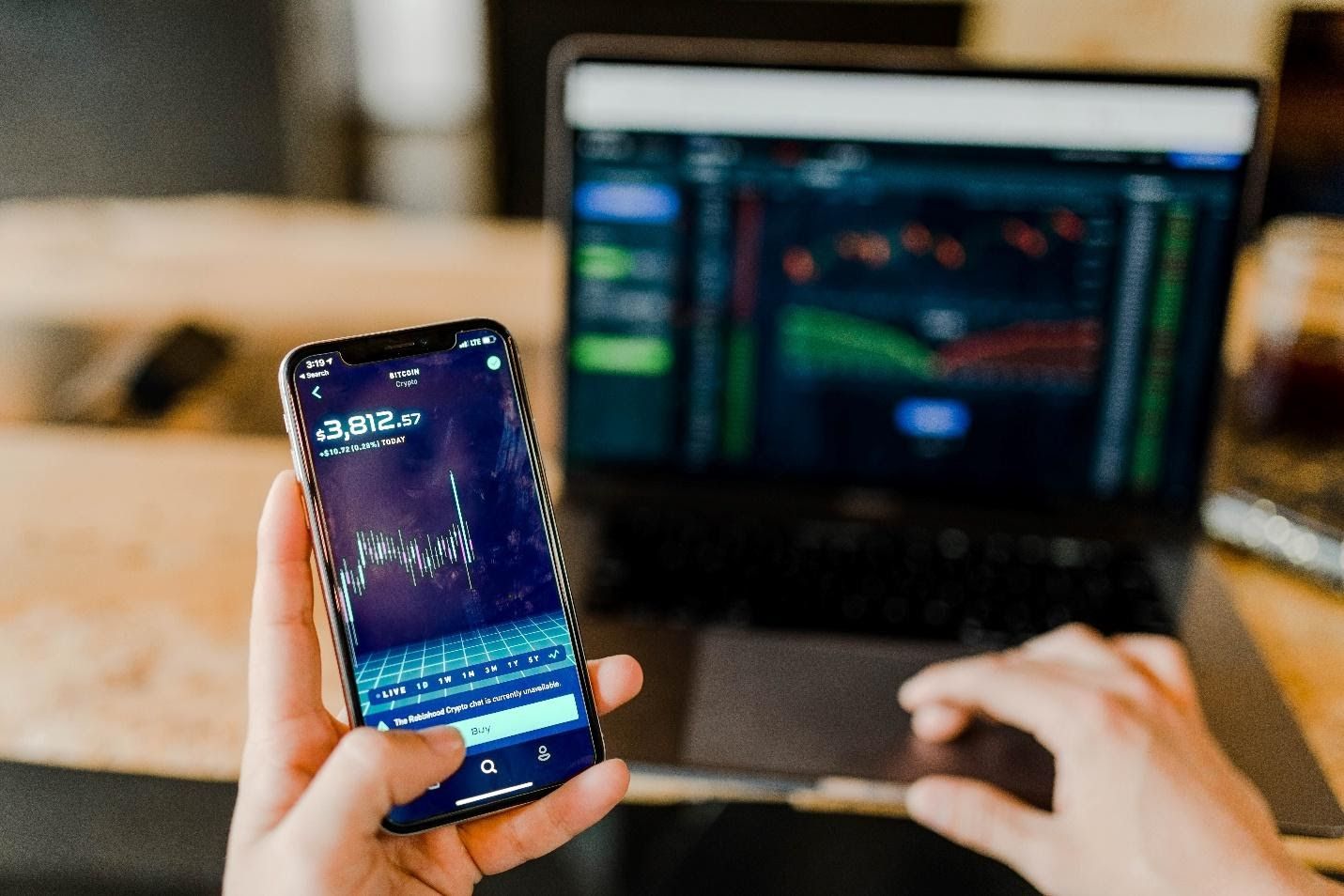 Read also: Guide to Investments in Singapore
Robo-Advisors Investment
Robo-advisors provide financial advice online by recommending investment portfolios based on algorithms. This results in a much lower commission fee compared to a traditional brokerage. You will earn passive income from a combination of stocks, bonds, or funds.
It is suitable for first-time investors and those who are not comfortable with financial analysis. There are several robo-advisors available in Singapore, such as Syfe, EndowUS, and DBS digiPortfolio.
Dividend-Paying Stocks
You can earn passive income by investing in dividend-paying stocks listed on the Singapore stock exchange. The first thing to do is to set up an investment brokerage account.
After evaluating which stocks to pick and making the initial investment, you can hold on to your stocks and receive dividends for as long as you have them (and for as long as the companies are profitable). Stock-picking is considered a high-risk investment, and a certain level of financial knowledge, discipline and fortitude is required.
Index Funds and ETFs
An index fund is a mutual fund that is designed to mimic the financial market index, for example the Straits Times Index (STI). It is passively managed and has a low commission fee. While index funds trade once per day, ETFs trade throughout the day.
In Singapore, the STI-ETF is a popular choice; it tracks the 30 strongest companies in the Singapore Stock Market, allowing you to earn passive income through dividends.
Savings Bonds
You may consider buying bonds if you are uncomfortable with risk. Buying bonds indicates that you are lending money to the bond's issuer which can be the government or a company.
Investing in high-graded bonds implies that the default risk is low, so you are likely to receive your initial investment back, plus any accrued interest or coupon. In Singapore, the Singapore Savings Bond (SSB) is available for as little as $500.
Real Estate Investment Trusts (REITs)
REITs are companies that own income-producing real estate, such as shopping centres, hotels and offices. When you buy REITs, you become part-owner of the properties in the portfolio, and you make passive income through dividends. Most REITs trade on a stock exchange and just like stocks, you need to be able to pick out which REITs to invest in. This type of investment is suitable for those who believe in real estate and adventurous enough to trade similar to stocks.
In Singapore, some prominent REITs that may be ideal for investors include Keppel REIT, Ascott REIT, Suntec REIT and Ascendas REIT.
Stock Photos and eBook
If you are more artistic, you can sell your photos, music and writing through online media such as Shutterstock and Substack. For example, sellers always earn a percentage of the price Shutterstock receives for licensing their images, ranging from 15% to 40%.
Affiliate Marketing
Earn passive income through advertising and affiliate marketing on social media like YouTube, Instagram, blogs, and websites. You can earn continuously from a content once a certain number of people view it or when people click and buy from the links that you have provided. In order to reach this stage, you need to have a solid follower base which might take some time to build.
Online Tutoring
You can sell your knowledge and expertise online though Skillshare or LinkedIn Learning. You will get paid whenever people watch your lecture. In other words, similar to content creation, you only need to create it once before continually earning from it.
Renting Out Spare Spaces
Rental income can be an effective way to earn passive income. However, you need to have a spare room or an empty property in the first place. You can attract long term guests by advertising it online or through property agents. Bear in mind that you need to pay out expenses, taxes, mortgage, and other fees if you are considering this option.
Sign Up at RealVantage
Why is Passive Income Important?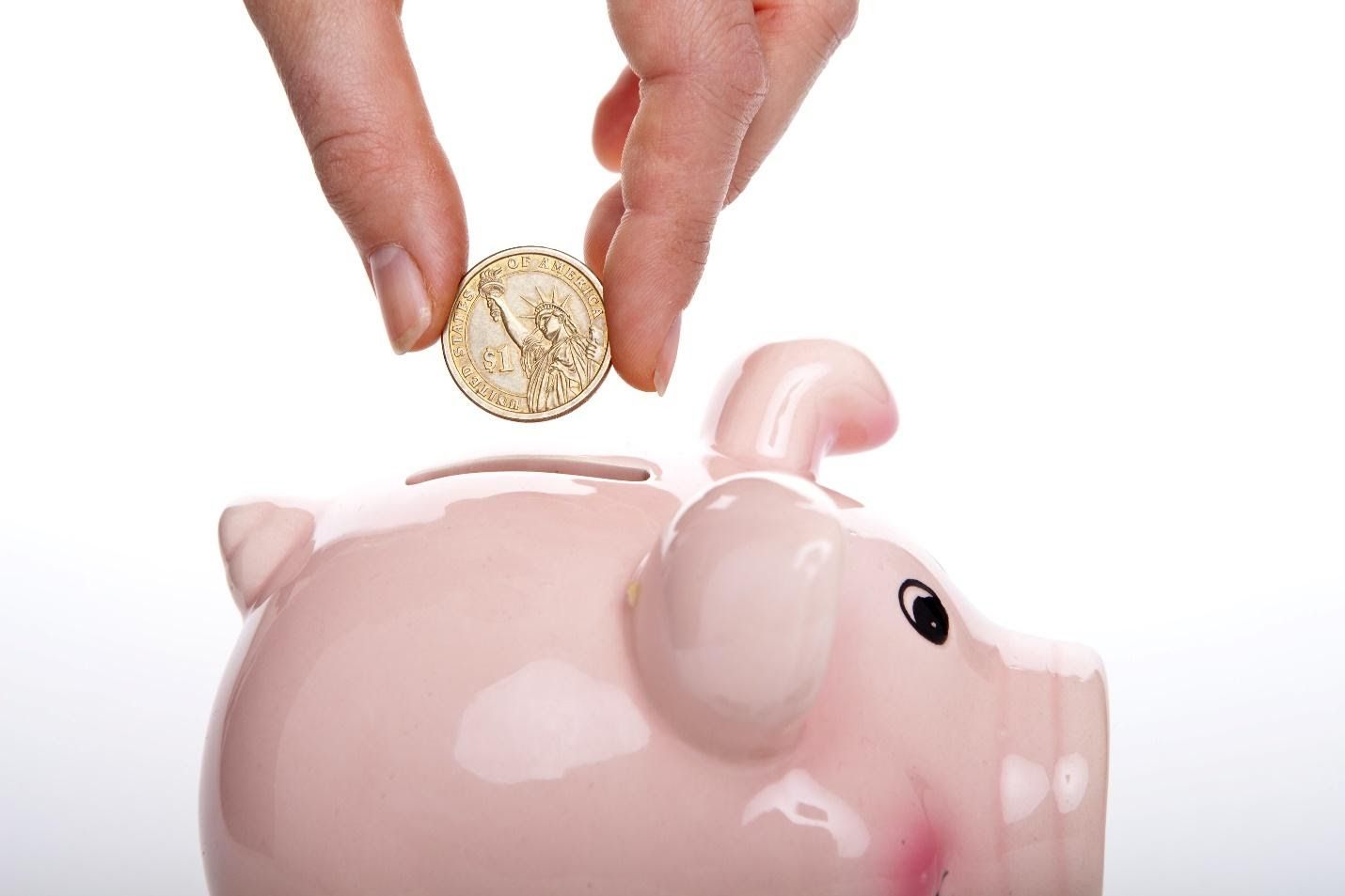 Peace of Mind
Having supplementary sources of income can provide crucial support during times of financial hardship. It protects you from a complete loss of income during tough times, such as losing your job or in the event of an incapacitating injury or sickness.
Irrefutably, the feelings and pressure that come along with the inability to pay the bills or provide for the family can cause enormous stress. These thoughts and worries about impending financial doom can keep you up all night.
For this reason, it is often thought of as the most important reason for having a passive income. Having passive income aids in alleviating the stress and anxiety triggered by financial difficulty.
Time Value of Money
One of the greatest benefits of a passive income stream is that one is automatically earning income at all times.
After deducting all your expenses, you can invest the residual income to compound its value. The ultimate goal is to reach the point where the amount received from passive income is enough to cover all expenses. This is, of course, easier said than done; the goal to financial freedom takes dedication, discipline, and patience.
According to the chart constructed by Medium, generating a monthly passive income of just 100 dollars requires 30,000 dollars of assets generating a 4% return. This thus emphasises the importance of having passive income as early as possible to take advantage of the compounding effect of money.
In short, a passive income helps to strengthen your financial stability. It provides you with greater growth and prosperity over time.
Read also: Understanding IRR, Cash Yield, and Equity Multiple
Read also: How Does Internal Rate of Return (IRR) Impact Real Estate Investors' Decision-Making Process?
Save Time by Taking Advantage of Experts' Knowledge
A passive income allows you to leverage on the expertise and experience of others. There are many stockbrokers and real estate consultants who have devoted their lives to understanding the industry. By investing in their funds or businesses, you have a chance to benefit from their elite expertise and knowledge.
For instance, RealVantage is a professional real estate co-investment platform that is run by industry experts with more than 100 years of experience. They offer one-of-a-kind services such as asset management and real estate investments, allowing investors to have the hassle-free passive income they seek.
Once you know that your money is in good hands, you can have time freedom and enjoy the wonderful moments in life. You can spend time with your family and do things that matter to you or focus on developing a healthier lifestyle. Consequently, all these can lead to mental lucidity and emotional catharsis. If you are one of the fortunate ones who are disciplined enough, early retirement is never a far-reaching dream with passive income.
Read also: Doing Right by Our Investors
Read also: RealVantage's COVID-19 Viewpoints and Strategies
Final Thoughts
Passive income streams are essential as they enhance one's financial position by generating income with little maintenance. Even then, it is still important to have several sources of passive income to diversify the risk and maximise one's portfolio value.
With the advancement of financial technology, one can easily invest in different passive income streams on the internet now. One place to find the most updated investment opportunity for passive real estate deals is through real estate co-investment platforms such as RealVantage.
To learn more about how passive income from real estate co-investment can help with your financial goal and diversify your investment portfolio, visit RealVantage.
---
Find out more about real estate co-investment opportunities at RealVantage. Visit our team, check out our story and investment strategies.
Sign Up at RealVantage
RealVantage is a real estate co-investment platform that allows our investors to diversify across markets, overseas properties, sectors and investment strategies.
Visit our main site to find out more!
Disclaimer: The information and/or documents contained in this article does not constitute financial advice and is meant for educational purposes. Please consult your financial advisor, accountant, and/or attorney before proceeding with any financial/real estate investments.