What is a Condominium (Condo)?
A condominium, also known as a condo, is a large housing complex divided into individual units for the purpose of sale, with each unit having an individual title and hence could be separately owned. When an individual rents a condo, he is renting directly from the condominium owner or landlord.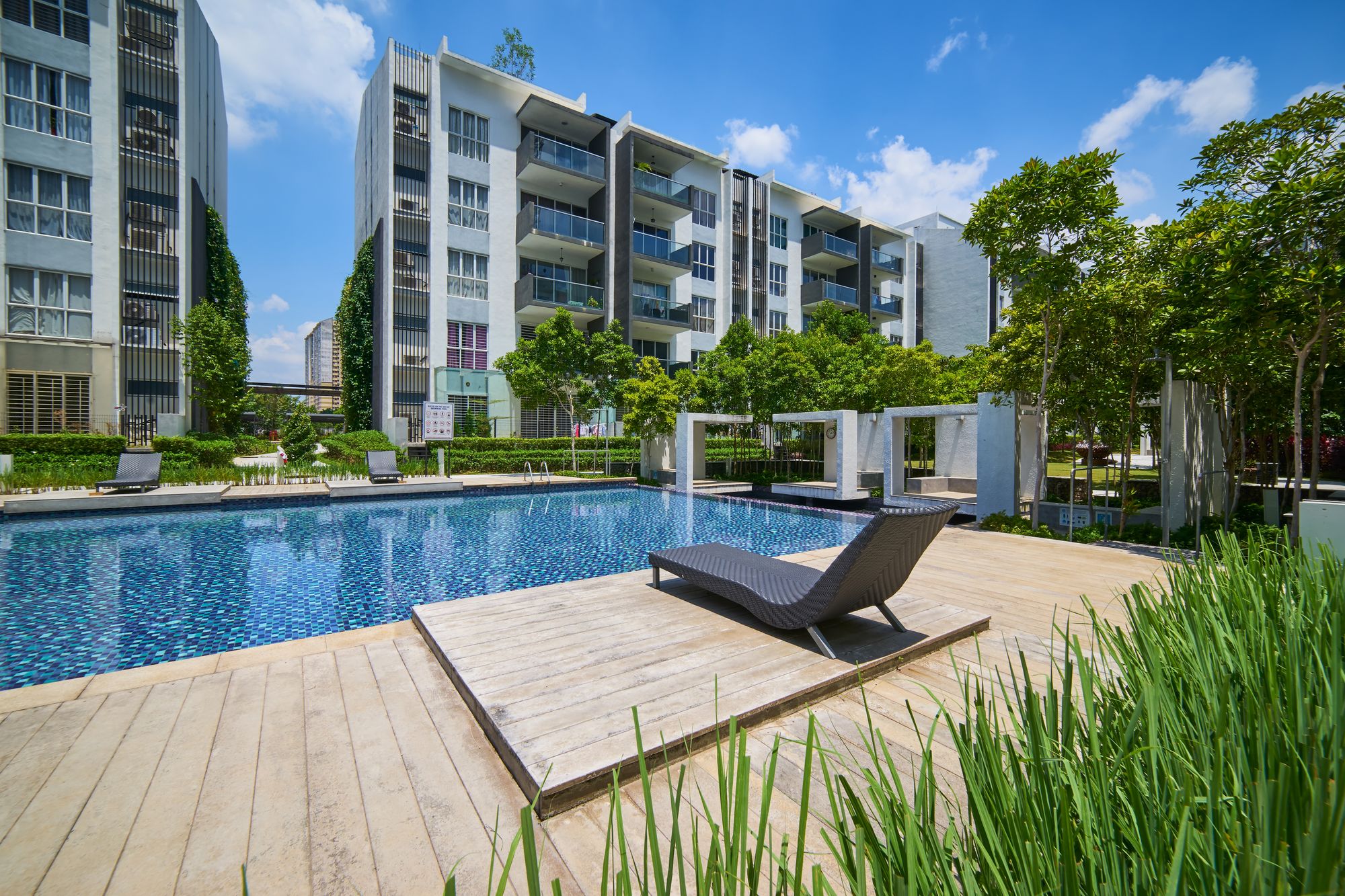 A condominium, also known as a condo, is a large housing complex divided into individual units for the purpose of sale, with each unit having an individual title and hence could be separately owned. When an individual rents a condo, he is renting directly from the condominium owner or landlord.
Condos are also commonly referred to as a 'common interest development', because condo ownership usually includes a common interest in certain community property and areas controlled by the condominium management. Condominium management, or homeowners' association, comprises a board of unit owners who come together to oversee the daily operation and maintenance of the development.  
Read also: Understanding property management
How does a condominium work?
Condo owners specifically own the airspace of a unit in a multi-unit development. They are responsible for what goes on within their individual units, including maintenance and repairs. Beyond that however, ownership does not extend to include the four walls that divide their unit from other units or common areas in the development. Hence, condo residents typically share certain common areas and amenities with their neighbours. These include parking lots, garages, recreational and function rooms, roof decks, swimming pools or gymnasiums and other facilities available within the premises.
Condo residents are not responsible  for maintaining the community amenities. Condo owners pay fees to the condominium management, who hire maintenance and repair professionals like landscapers, pool cleaners, and manage everything else from faulty elevators to snow removal within the complex. The condominium management also oversees the covenants, conditions, and restrictions (CC&Rs) that apply to the property.
Difference between an apartment and a condo
The key difference between an apartment and a condo lies in the ownership. Typically, apartment buildings are owned by a property management company and you would rent an apartment within the building. Apartment renters liaise with the property manager to pay rent, get repairs done or settle disputes. On the other hand, condo dwellers, in case they are owners, simply pay dues to the condominium management to cover maintenance costs for common areas of the condominium development. In the case of tenants, they pay their rent to the respective landlord or owner of the specific condo unit, in which they are staying.
The rules and responsibilities applicable to apartment and condo residents also differ. Rules for apartments are determined by the property manager and tend to be similar for every tenant, whereas rules for condos are set by the condominium management, which may or may not be standardised. Moreover, the owner/ landlord of a specific unit might include additional rules or conditions in the tenancy agreement for the tenants to comply.  
Read also: What is tenancy in common?
Another difference between an apartment and a condo is the property's maintenance and repairs. With a rental, the apartment landlord is typically responsible for any maintenance and repairs inside and outside the unit. Condo owners, in contrast, are responsible for any repairs or maintenance inside their unit only.
Lastly, condo owners are concerned with varying costs like the mortgage payment, condo fees and property taxes, whilst apartment renters are not. Depending on the lease agreement, home association fees and utility fees may also be covered in the rental payments for apartment residents.
Pros and Cons of investing in a condominium
Pros of investing in a condominium
The target market for condos are usually first-time buyers who are not ready to make a substantial investment in a landed house, or older buyers, who are looking to downsize, due to either old age or shrinkage in the core family size. Condos provide the convenience that comes with low maintenance as a main selling point to these buyers, which can create demand. Condos also typically come with many amenities ranging from a swimming pool to 24-hour security. The more the amenities, the more appealing it is to tenants and buyers.
Exterior property maintenance is also not a concern for condo owners, as the condo management takes care of the expense and the hassle of building maintenance and the grounds. This reduces maintenance and repairs to only the appliances and systems contained within the unit.
Generally speaking, condos are offered at a lower price point than the average single-family or multi-family property. Hence investors require a lower amount of capital to buy condos, which also makes it easier to find buyers when it is time to sell.
Condos also tend to be located in denser areas, such as city centers, university neighbourhoods as well as tourism destinations. This means investors often get to enjoy a great rent to purchase price ratio, and owners can usually charge a higher rental rate, especially for vacation rentals, despite the relatively lower initial purchase price. Thus, condominium units have the potential to offer a strong cash flow for investors.
Cons of investing in a condominium
Some condo managements or associations have strict rules against rental policies, and may even restrict renting completely to avoid diluting the number of owner occupants in the development. In addition to rental policies, there may be several inconvenient rules regarding the colour of exterior paint, whether or not a deck is allowed, and where parking is allowed, to name a few. With each development and association enforcing their own set of rules, this may discourage potential tenants from renting out condos.
Moreover, condo investors are obliged to pay condo management fees every month, which could be a hefty sum, depending on the development and its profile. In addition to the regular principal, interest and tax payments on the mortgage, such fees may erode any profits for landlords and resellers.
The condo management or association may also suffer financial mismanagement. Since the management board often includes community condo owners who volunteer or are elected, there is a risk that the condo association could mismanage funds and even become insolvent. Moreover, the property may become mismanaged if the condo association does not maintain the common grounds, which can then negatively affect investors' long-term property appreciation potential, as well as discouraging prospective quality tenants.
Lastly, there can be a smaller pool of condo buyers than buyers for single-family or multi-family homes as condos appeal only to certain type of buyers. Thus, investors may find it difficult in creating demand and might be required to hold the unit longer to be able to sell at their expected sale price in a limited market.
Conclusion
In conclusion, condos provide individual unit ownership for buyers looking for a less capital-intensive real estate investment, and offer the appeal of community spaces, amenities, and other convenient resources. Before committing to investing in a condo, buyers should carry out a thorough due diligence to research the condo's association fees and rules that are specific to each complex, to better understand the pros and cons of owning a condo unit.
Read also: Six critical success factors in direct property investment
---
Find out more about real estate co-investment opportunities at RealVantage. Visit our team, check out our story and investment strategies.
Sign Up at RealVantage
RealVantage is a real estate co-investment platform that allows our investors to diversify across markets, overseas properties, sectors and investment strategies.‌
‌Visit our main site to find out more!
Disclaimer: The information and/or documents contained in this article does not constitute financial advice and is meant for educational purposes. Please consult your financial advisor, accountant, and/or attorney before proceeding with any financial/real estate investments.