Townhouses: A Comprehensive Overview
A townhouse, often referred to as a townhome, represents a unique style of residential dwelling characterised by multi-floor layouts and attachment to adjacent units, each boasting its individual entrance.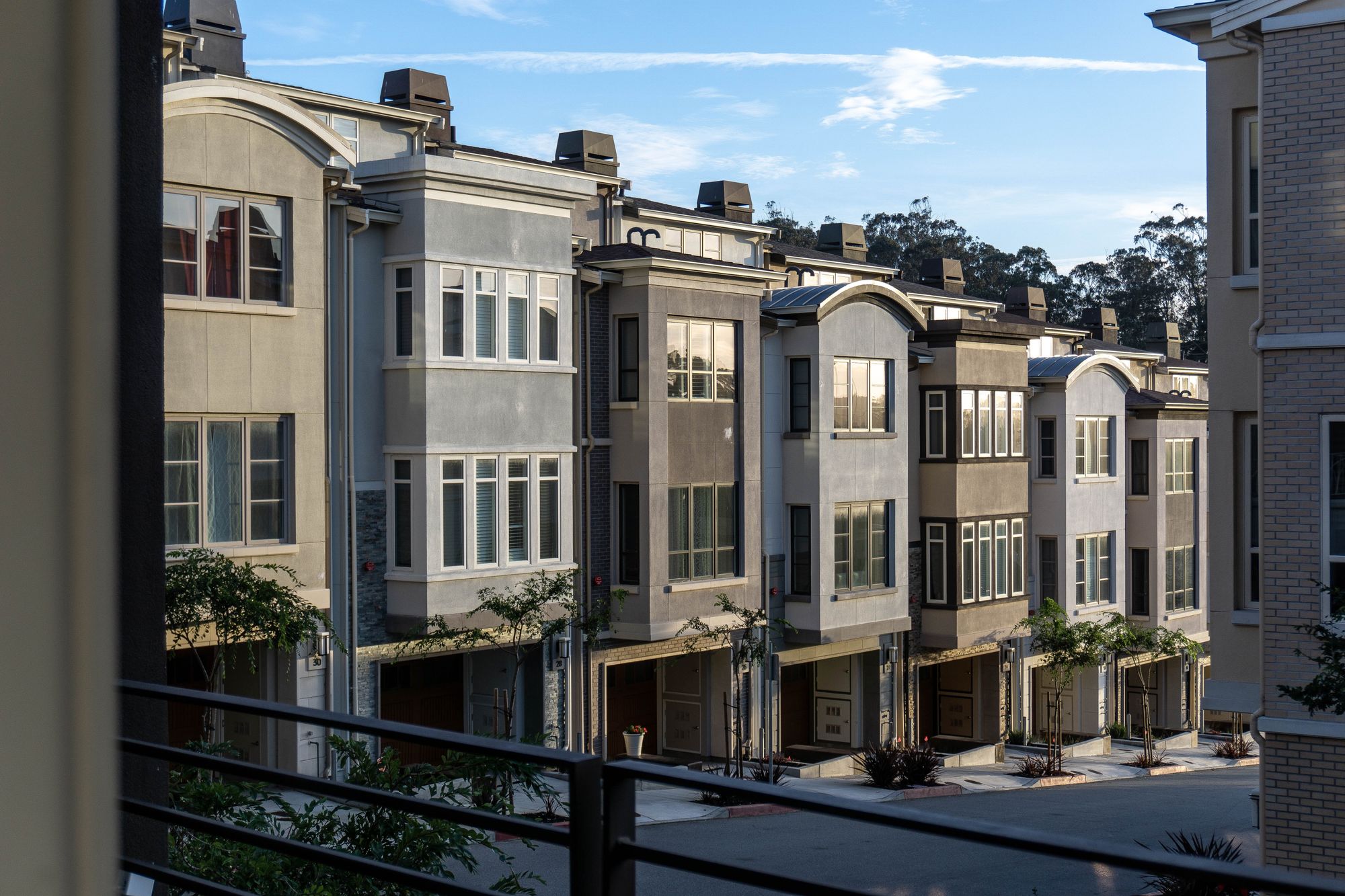 A townhouse, often referred to as a townhome, represents a unique style of residential dwelling characterised by multi-floor layouts and attachment to adjacent units, each boasting its individual entrance. These dwellings can be found both in suburban and urban settings, presenting homeowners with a blend of community living and personal space. Furthermore, the exterior appearances of townhouses usually maintain uniformity, providing a harmonious aesthetic within the neighbourhood.
The Mechanics of Townhouses
When an individual purchases a townhouse, they not only acquire the house itself but also claim ownership of the land it stands on, as well as any surrounding outdoor spaces like the front and back yards. Consequently, the owner assumes responsibility for maintaining, repairing, and preserving both the property and its associated land.
Townhouses within the same community are typically overseen by a homeowner association (HOA). Upon becoming a townhouse owner, an individual usually becomes a member of this association. The HOA's primary role revolves around ensuring that common areas within the townhouse community remain in optimal condition, a key factor in safeguarding the market value of its properties. Members commonly contribute a monthly fee to the HOA, which serves to cover services including trash and snow removal, landscaping, insurance, and maintenance of shared amenities or common areas. Additionally, HOAs may impose regulations governing the aesthetics of townhouse exteriors, with varying degrees of strictness.
Distinguishing Townhouses from Condominiums and Apartments
Type of Ownership
Townhouse owners possess both the property and the land it occupies. In contrast, condominium owners own only the interior of their units, while apartments are typically corporate-owned rental properties.
Exterior Control
Townhouse owners can modify and personalise the exterior of their units, subject to HOA regulations. Condo exteriors remain unchanged, and apartment tenants are generally restricted from altering both interior and exterior aspects.
Fees and Rent
Townhouses and condos require monthly HOA fees to maintain the property's exterior and amenities. Apartments typically involve security deposits and monthly rent payments.
Living Space
Townhouses typically offer more living space than condos and apartments, making them an attractive option for families and those seeking more room.
Pros and Cons of Investing in Townhouses
Pros of Investing in Townhouses
Affordability: Townhouses often come with a lower price tag compared to detached single-family homes, making them an appealing investment option with reduced initial capital requirements.
Appreciation Potential: Townhouses may experience significant capital appreciation over time, offering investors the opportunity for profit upon resale.
Location Benefits: Townhouse communities are often strategically located near schools and shopping centres, enhancing their appeal to renters and buyers alike.
Outdoor Amenities: Many townhouses feature outdoor spaces or shared amenities like swimming pools and tennis courts, which can attract higher rents and buyers willing to pay a premium.
Cons of Investing in Townhouses
Management Responsibility: Investors must personally manage and maintain the property, along with addressing tenant issues, which can be time-consuming and financially demanding.
HOA Fees: High HOA fees can eat into profits from renting out the property, potentially impacting an investor's bottom line.
Historical Performance of Townhouses
While townhouses continue to be constructed, their numbers have decreased compared to previous years. They have garnered popularity among young families, retirees downsizing their homes, and individuals seeking low-maintenance living with HOAs overseeing property upkeep. Townhouses often offer superior rental yields compared to other housing types in the same area, making them a prime choice for investors seeking consistent cash flow.
Conclusion
Despite a decline in construction, the demand for townhouses remains robust, driven by population growth and diminishing available land for housing. The versatility of townhouses appeals to a diverse range of potential renters and buyers, expanding the market for investors seeking to rent or sell their townhouse properties. As a result, townhouses continue to hold their own in the real estate landscape, offering a compelling investment opportunity for those who understand their potential.
---
Find out more about real estate co-investment opportunities at RealVantage. Visit our team, check out our story and investment strategies.
RealVantage is a real estate co-investment platform that allows our investors to diversify across markets, overseas properties, sectors and investment strategies.‌
‌Visit our main site to find out more!
Disclaimer: The information and/or documents contained in this article does not constitute financial advice and is meant for educational purposes. Please consult your financial advisor, accountant, and/or attorney before proceeding with any financial/real estate investments.