RealVantage Welcomes Ang Wee Gee as Investment Committee Member and Advisor
We are pleased to announce that Ang Wee Gee has been appointed as a member of our investment committee and our advisor, with immediate effect.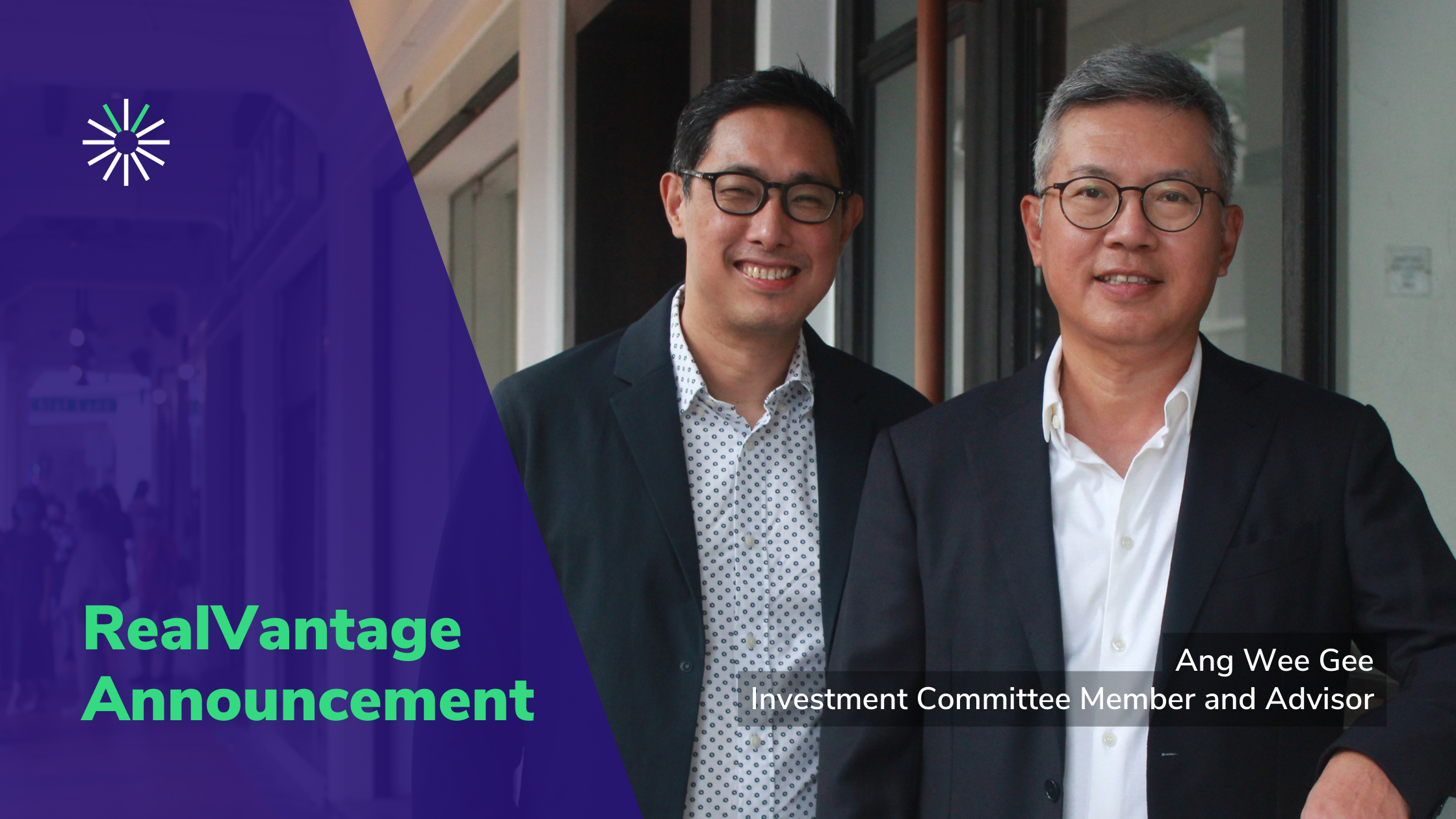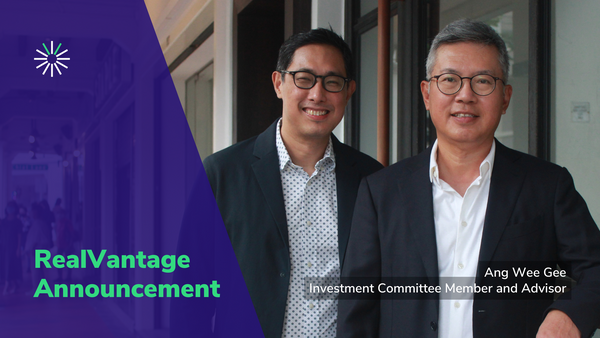 We are pleased to announce that Ang Wee Gee has been appointed as a member of our investment committee and our advisor, with immediate effect.
Formerly Chief Executive Officer at Keppel Land Limited, Ang's primary remit at RealVantage is to evaluate and approve real estate deals, spot future market cycles and opportunities, as well as advise our firm on business development strategies through partnerships and strategic alliances with real estate players.
In addition, he will also assist in deal origination, particularly in greenfield projects in Singapore and Southeast Asia, to further expand RealVantage's array of investment offerings.
An industry veteran with more than 30 years of experience, Ang had assumed multiple roles throughout his career, including real estate development and fund management across various property markets, including China and Vietnam.
He was previously a board member of the Building and Construction Authority of Singapore from 2016 to 2019. In 2017, he was conferred the prestigious Shanghai Magnolia Award, which recognises foreigners who have made outstanding contributions to the city's economic and social development.
"I am confident that Wee Gee's experience and expertise in property development will be invaluable to RealVantage, as we take on more greenfield projects. His wealth of experience will also boost the quality and rigour of our deal underwriting process," comments Keith Ong, co-founder and Chief Executive Officer of RealVantage.
Ang comments: "RealVantage's true north has always been to do right by its investors. I am truly impressed with the firm's business model, which allows the man in the street to participate in large-scale real estate projects with a smaller capital outlay through its investment platform."
"The firm's mission of leveraging technology to make institutional-quality real estate investment accessible to a wider audience resonates strongly with me. I look forward to working closely with the team, and steering the firm's business growth strategy towards greater success, alongside industry veterans Anthony and Richard," Ang adds.
---
Find out more about RealVantage, visit our team, check out our story and investment strategies.
Sign Up at RealVantage
RealVantage is a real estate co-investment platform that allows our investors to diversify across markets, overseas properties, sectors and investment strategies.
Visit our main site to find out more!
Disclaimer: The information and/or documents contained in this article does not constitute financial advice and is meant for educational purposes. Please consult your financial advisor, accountant, and/or attorney before proceeding with any financial/real estate investments.