Journey to Entrepreneurship: Keith Ong
We get up close and personal with Keith Ong, CEO of RealVantage, on his entrepreneurship journey and perspective on real estate and management philosophy.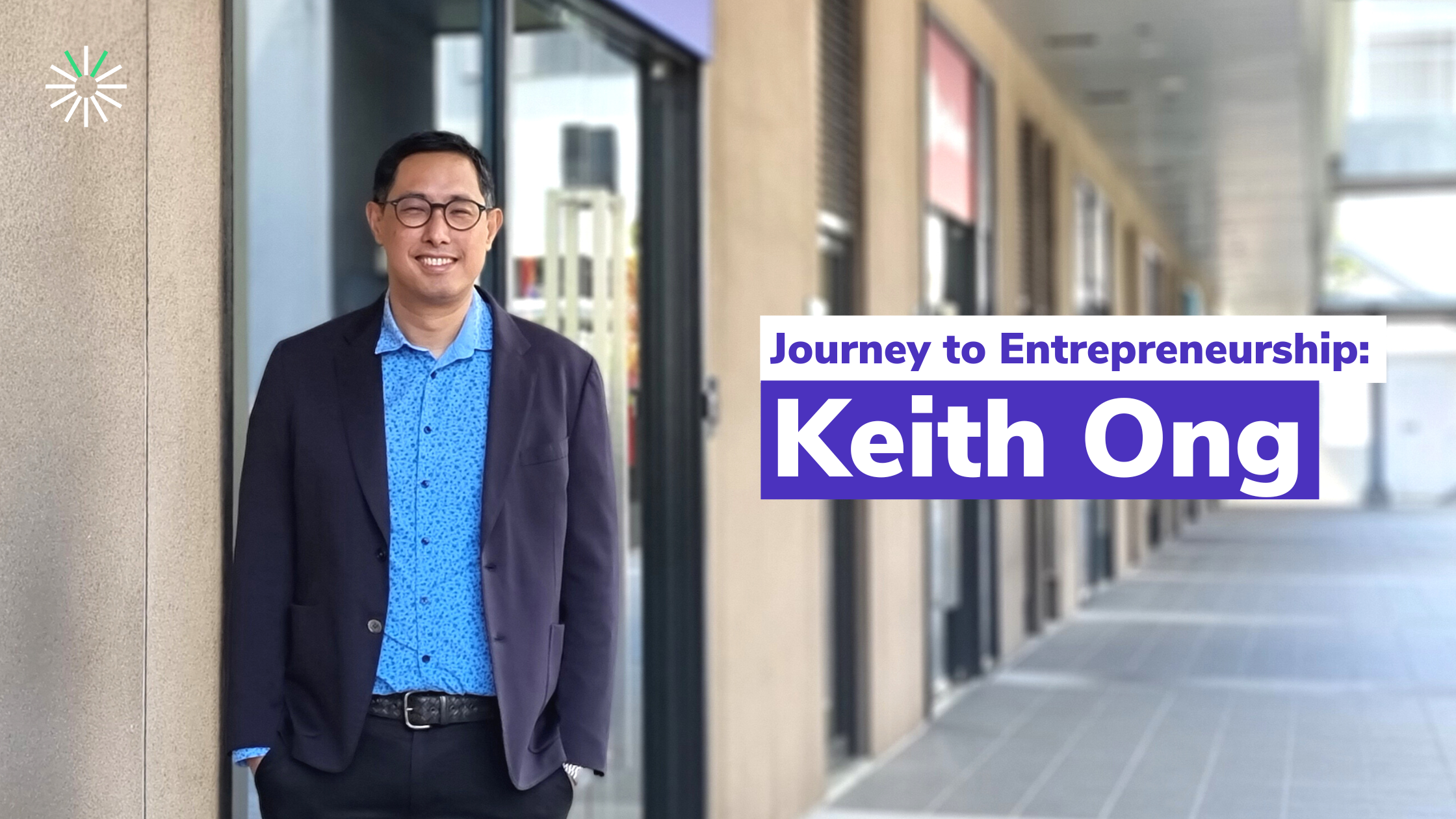 His Career in a Nutshell:
Keith started his career as an analyst with JTC Corporation and he ventured into the world of private equity real estate as a real estate investment professional at ARA Asset Management six years later. As he progressed in his career, he assumed senior investment management positions at Firmus Capital and Rockworth Capital Partners. And more than three years ago, he decided to start RealVantage and has never looked back.

A huge part of his real estate career has been in the field of real estate investments. Originating, analysing, and assessing investment deals, as well as investing in and divesting from properties. Throughout his career, he has handled property transactions in excess of USD3 billion across multiple property sectors in China, Hong Kong, Singapore, Malaysia, Australia, and the U.K., among others.
Would you say that real estate is your calling?
Keith: I would say that real estate is my lifelong passion. Since young, I have always felt that real estate is an integral part of a society, and that it touches all facets of life, including housing, education, history, culture, recreation, commerce, and many others. In my opinion, it is an industry that will be able to make meaningful economic and social contributions that benefit the society as a whole.
What are your greatest career achievements?
Keith: I am just glad to have maintained my impeccable record of not having lost any money in any real estate deal that I have invested in so far in my career.
What is the key attribute you look out for in an investment?
Keith: I think that it is important to be clear about how the returns were derived in an investment. It is vital to be certain about the investment thesis and how the returns will be created and computed. In real estate, value creation is usually down to a few drivers: 1) asset enhancement; 2) development; 3) buying it cheap; and 4) market forces. Some of these drivers can work together in your favour or work against you. Market forces are the hardest to determine. They are a combination of a few factors, and we will need to analyse the historical performance, macroeconomic outlook, as well as the demand and supply conditions.
What prompted you to start RealVantage?
Keith: We decided to start the firm because we believe that there was a smarter way to invest in real estate. There was simply a lack of high-quality real estate investment opportunities for individual investors, as institutional-quality real estate deals were largely available to only institutional investors. My goal is to democratise and unlock a world of high-quality real estate investments to every investor.
"My goal is to democratise and unlock a world of high-quality real estate investments to every investor."
What qualities do you look for in a team member?
Keith: I always welcome people who have the right attitude – the willingness to try, learn and adapt. To me, it is not how smart a team member is that matters, but whether the person has the right attitude. I also urge my crew to challenge my views and decisions. In my view, do not be afraid to put forth an alternative solution but stand firm to defend it.
"I always welcome people who have the right attitude – the willingness to try, learn and adapt."
Sign Up at RealVantage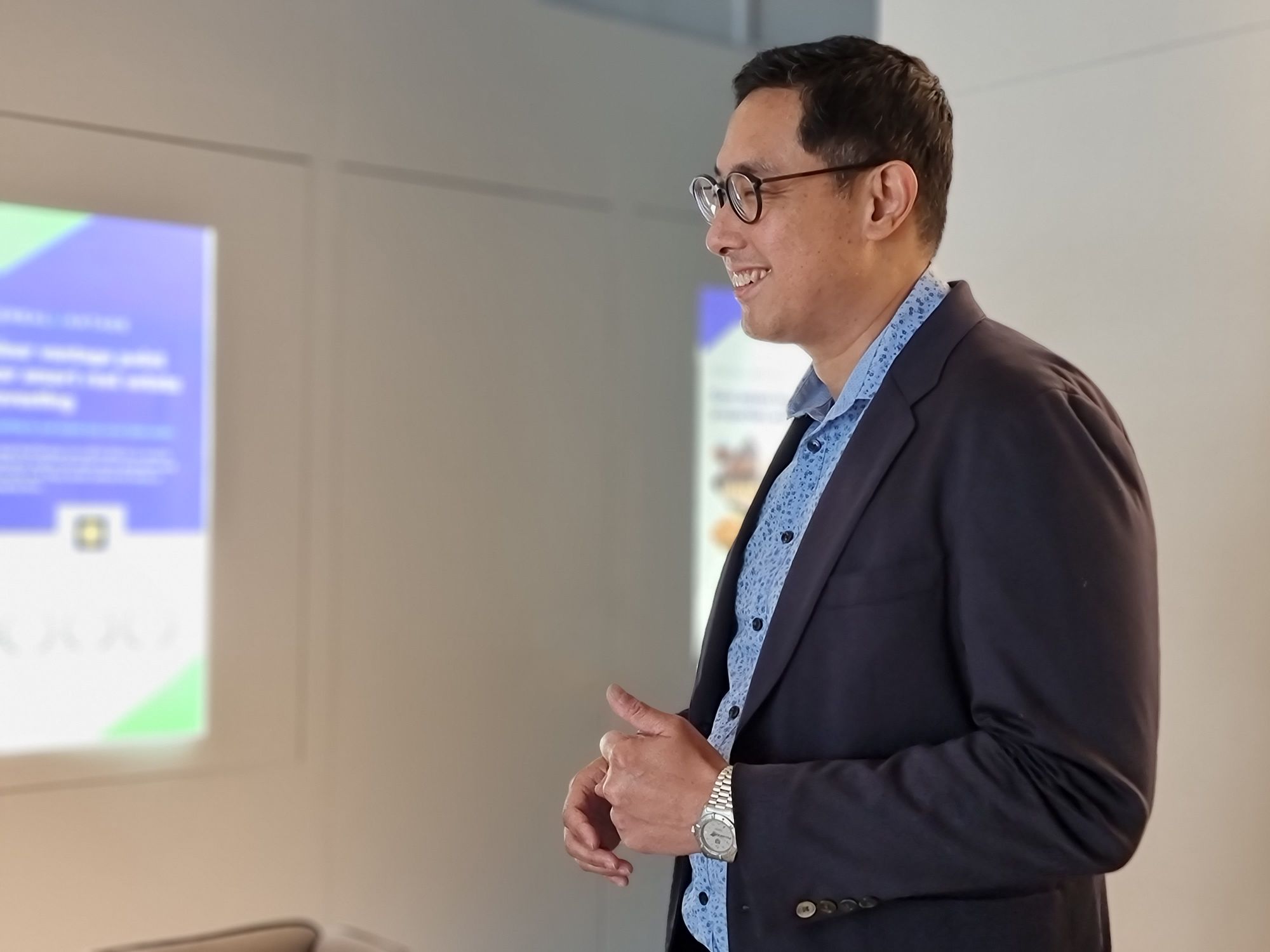 Getting up close and personal
What does success look like to you?
Keith: To me, success is relative. If a person enjoys his work and finds contentment in doing so, I believe that he would have found success.
When is your mind most active?
Keith: Interestingly, my mind is most active when I am jogging. Somehow, I can come up with solutions or arrive at an "aha" moment when I jog, even when I am listening to music.
What have you done recently for the first time in your life?
Keith: I went on a vegan diet for a week and I actually felt pretty good. I wanted to do it for health and environment-friendly reasons. However, it was not easy for me to sustain a vegan lifestyle, as I entertain a lot. But if I can, I will go vegan.
What is your parenting philosophy?
Keith: I never hit my children. I think that by resorting to violence, I would have failed as a parent. Since young, I have also tried to instil in my children four core values: believe in yourself; work hard; aim high; and don't give up easily. I believe that these are the essential values that will help them grow up as fine young adults.
Has it been difficult juggling between work and family?
Keith: I would say that I draw a great deal of positive energy from my supportive wife and two children. I am blessed to have a very encouraging wife, who is ever-ready to roll up her sleeves and help me out when needed. During the nascent days of setting up the firm, and even when we recently shifted our office to our current address, she has lent an important helping hand in making things happen.
---
Find out more about real estate co-investment opportunities at RealVantage. Visit our team, check out our story and investment strategies.
Sign Up at RealVantage
RealVantage is a real estate co-investment platform that allows our investors to diversify across markets, overseas properties, sectors and investment strategies.‌
‌Visit our main site to find out more!
Disclaimer: The information and/or documents contained in this article does not constitute financial advice and is meant for educational purposes. Please consult your financial advisor, accountant, and/or attorney before proceeding with any financial/real estate investments.