Actuary Explains Why He Chose to Invest with RealVantage
With over 20 years of insurance industry experience, Chen Thong Wah, Chief Product Officer at a top ASEAN insurer and takaful operator, emphasizes the importance of trust in insurance. Thong Wah discusses his investment choices with RealVantage and offers valuable tips.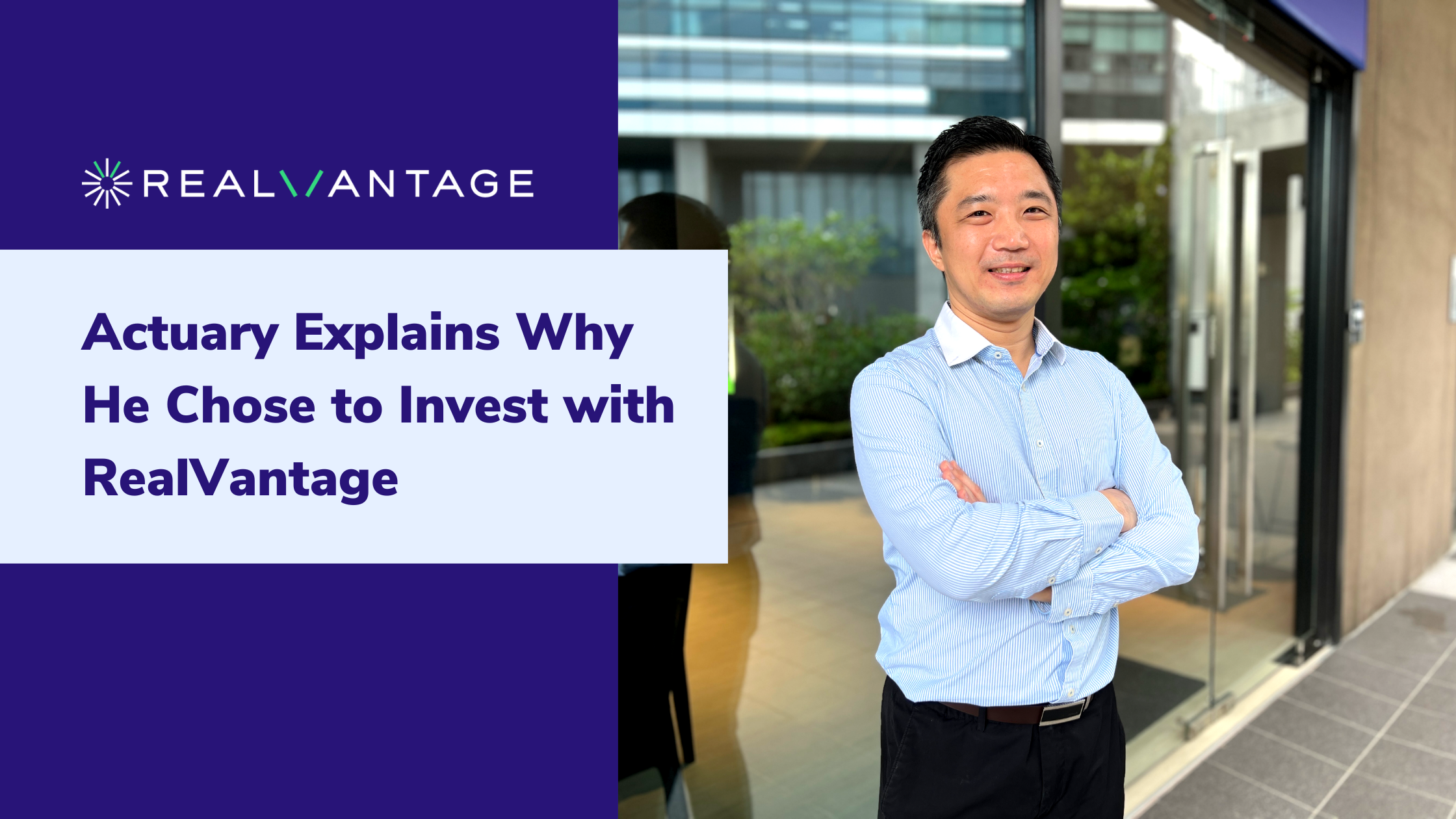 Note: The opinions presented below are based on Thong Wah's personal view, and not of his employer's or RealVantage's.
With over 20 years of working experience in the insurance industry, Chen Thong Wah, the Chief Product Officer of a leading insurer and takaful operator in ASEAN, knows that insurance is all about trust. Trust that the insurer will be there for you when you are in need. Trust that the insurer will take care of your investments. Thong Wah shares with us his reasons for investing with RealVantage and gives us some investment tips.
Born in Malaysia and raised in Singapore, Chen Thong Wah graduated from Nanyang Technological University with an actuarial degree and has worked in the life insurance industry ever since. He has worked in a wide variety of actuarial fields and is now the Chief Product Officer of a leading insurer and takaful operator in ASEAN. His current role involves structuring and designing insurance products to suit market needs. He is married with a seven-year-old son. Other than helping his son with homework, he spends time watching online videos and playing games with him.
Picked up financial literacy in his university days and started investing in his final year of study
Thong Wah picked up financial literacy during his university days due to the nature of his course of study which was actuarial science. His parents did not expose him to the investment world as they themselves were not financially savvy. He started investing in stocks in his final year of study at Nanyang Technological University, and has accumulated over twenty years of investment experience. He readily admits that his investment journey was riddled with mistakes in the first ten years and it was only in the later ten years that he began to learn from past mistakes and made better investment decisions.
Attracted to RealVantage because it offers a unique product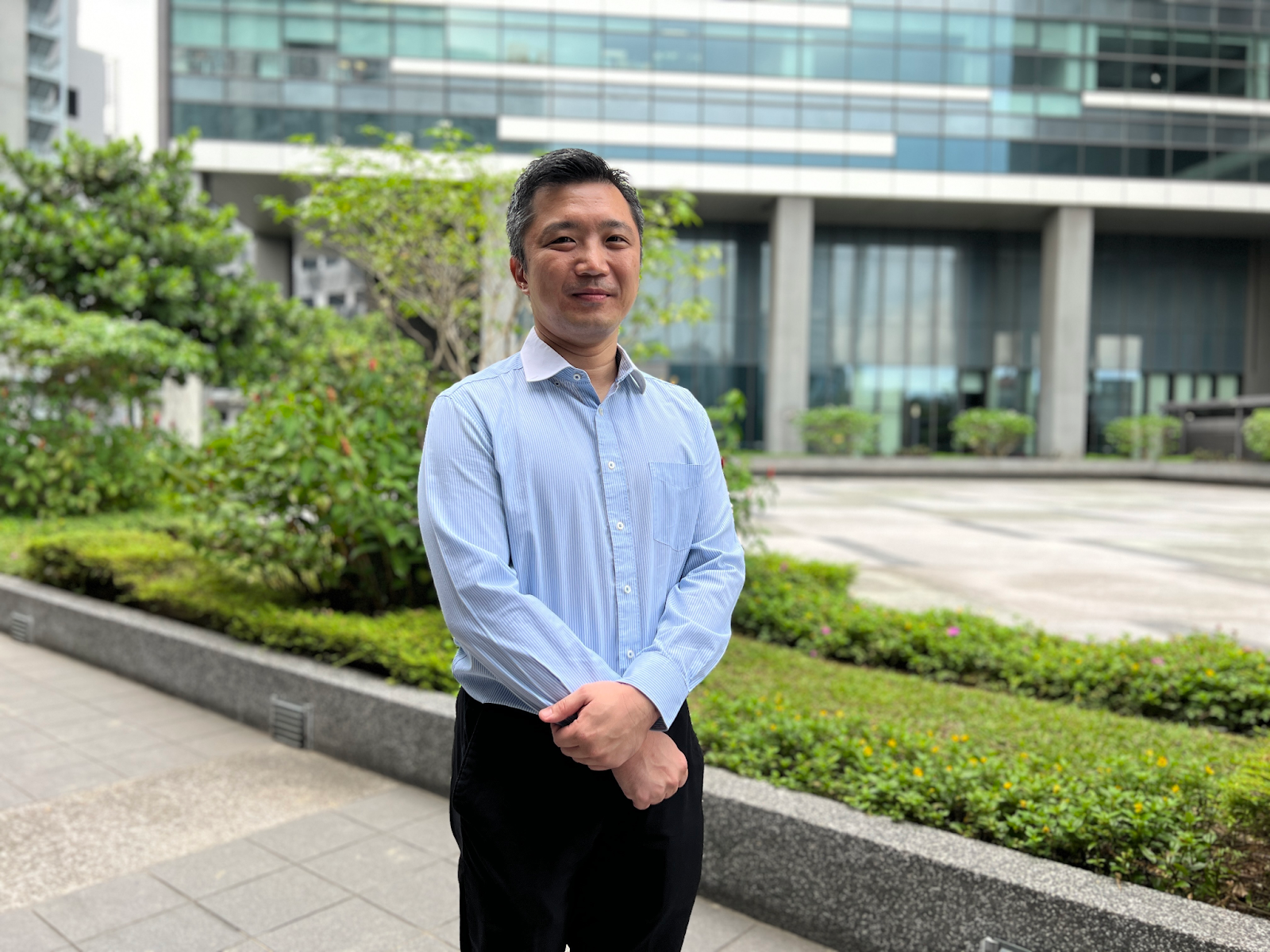 Thong Wah is attracted to RealVantage because it offers a unique product, which is access to the real estate sector but without the large capital commitment that is required in traditional real estate investment. He also likes the fact that his investment in real estate co-investment deals offered by RealVantage are not affected by day-to-day market volatility like Real Estate Investment Trust (REIT).
RealVantage breaks down the barriers of traditional real estate investment with a simple user-friendly platform that allows investors to choose deals that suit their own risk appetite, investment horizon, sectors, and geographies. It provides investors with a value-add service through a stringent due diligence process, risk mitigation measures, conservatism and a well thought through investment thesis.
Thong Wah also likes the fact that there is a strong alignment of interest between investors like himself and RealVantage. Management fees are charged not based on asset size, but on the performance of each individual deal. In addition, RealVantage invests their own capital alongside investors in each real estate deal.
Friend of RV CEO introduced Thong Wah to RealVantage
Thong Wah was introduced to RealVantage by a friend who happens to know RealVantage CEO Keith Ong. It was just a passing remark initially, so Thong Wah did not think too much about RealVantage and property co-investment.
However, news that RealVantage has been granted a Capital Markets Services (CMS) licence by the Monetary Authority of Singapore (MAS) in January 2022 caught his attention. With the CMS licence, retail investors can now participate in property co-investment deals offered by RealVantage. He then began to read more news articles on RealVantage and thought to himself that property co-investment is a good way to diversify his investment portfolio.

Thong Wah has since invested in a number of deals offered by RealVantage. He has always wanted to diversify and invest in the real estate sector, but was put off by the high transaction charges and huge capital outlay on real estate acquisition in Singapore. He will keep participating in new investment deals for the long term as long as RealVantage maintains its philosophy of presenting investors with deals that deliver strong risk adjusted returns.
Golden rules on investment
As a seasoned investor with over 20 years of investment experience, Thong Wah shared with us his investment philosophy.
Firstly, investments that yield results usually comes with hard work. Do your homework and research about the investment product you want to invest in before you take the plunge.
Secondly, diversification is important. No matter how good an investment is, how much risk has been mitigated, how confident you are of an investment, there is still some lingering risk involved that may be undiscovered by yourself. You don't want to be caught by an investment loss that can wipe out a big portion of your wealth.
Thirdly, before you think about the potential returns of an investment opportunity, think about how much you are prepared to lose. In his younger days, Thong Wah was rather naïve and excited about the potential rewards of an investment product or opportunity, but did not give much thought about possible losses that he would suffer if the investment turns sour.
Fourthly, invest for the long term and not for short term speculative gain. It's all about discipline, doing your due diligence and seeking sustainable returns. To prove his point, Thong Wah cites that some of his best investments are a result of a long holding period of more than 5-10 years with sufficient understanding of the companies' fundamentals. Conversely, he reflected that most of his past mistakes were a result of buying stocks based on superficial knowledge of their businesses, or equally worse, selling great companies shortly after buying them, only to see their returns get higher and higher after that.
Finally, investors must understand the difference between price and value of an asset. If you overpay for an asset, chances are you won't make a good return. You may even make a loss. Even a blue-chip stock with a solid track record can lose money if you overpay for it. Do your homework to get a better judgment of the right price you should be paying.
---
Find out more about real estate co-investment opportunities at RealVantage. Visit our team, check out our story and investment strategies.
Sign Up at RealVantage
RealVantage is a real estate co-investment platform that allows our investors to diversify across markets, overseas properties, sectors and investment strategies.‌
‌Visit our main site to find out more!
Disclaimer: The information and/or documents contained in this article does not constitute financial advice and is meant for educational purposes. Please consult your financial advisor, accountant, and/or attorney before proceeding with any financial/real estate investments.