What is a Modular Home?
A modular home is a home that is built offsite in a factory to near-completion before being transported to the actual building site to be assembled.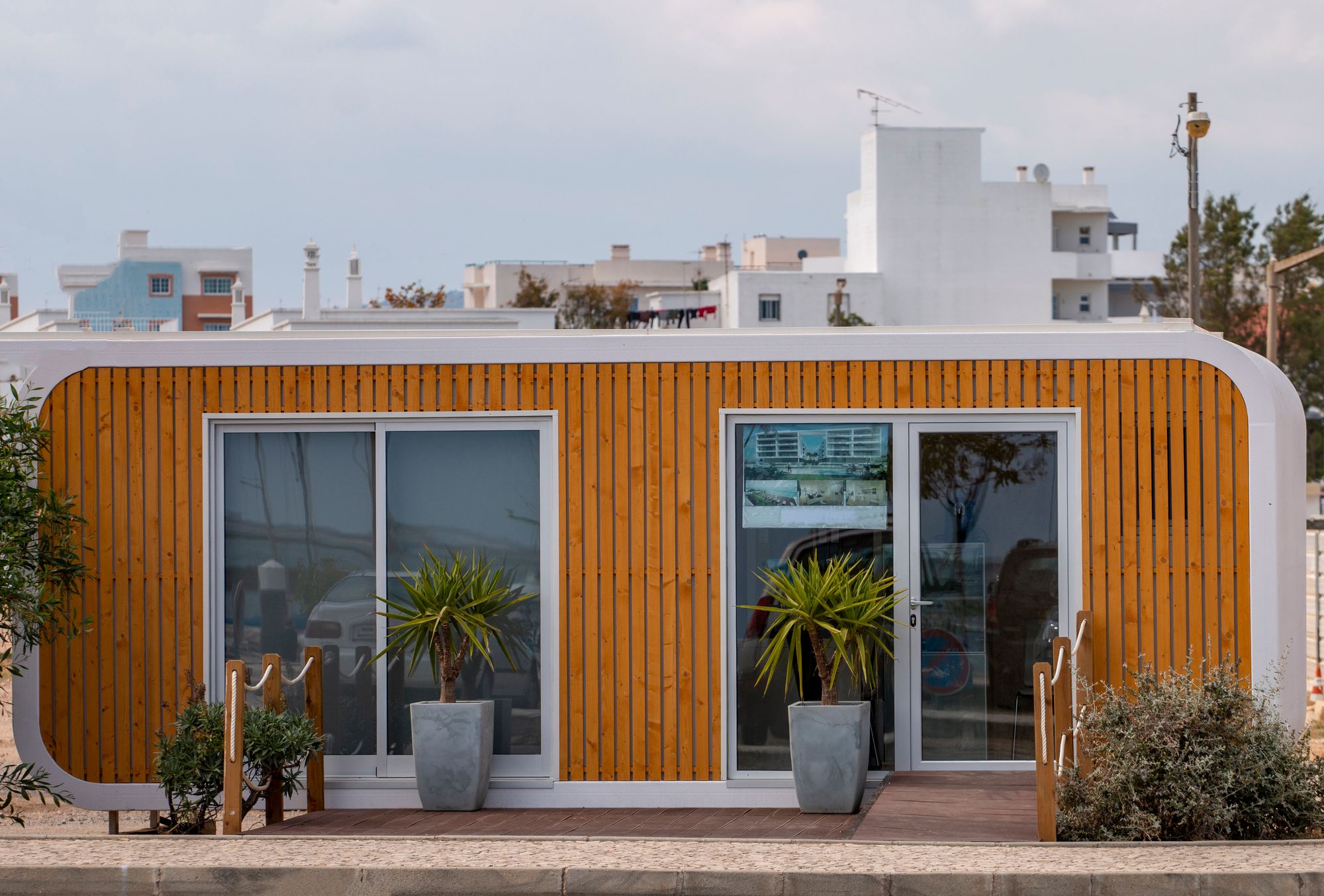 A modular home, often referred to as a prefabricated home, is a home that is built offsite in a factory to near-completion before being transported to the actual building site to be assembled.
A modular home is made up of different sections or modules that can be ordered from standard plans or customised to fit varying styles and layouts. These modules arrive at the building site and are assembled and mated together with cranes that set each section in place on the foundation. Once constructed, a prefabricated modular home is indistinguishable from a traditionally built home.
How does a modular home work?
Modular homes present a modern solution to the housing market as they are a cheaper and more practical alternative to homeowners.
Modular home construction is highly adaptable to fit homeowners' specifications, and can be built to suit any environment or climate. Once the building design is approved, construction begins in a factory with a highly controlled building process overseen by the manufacturer. The modules go from station to station in an assembly line, with each station operated by a professional craftsman. Unlike traditional methods of construction, work on modular homes is never delayed by bad weather, a lack of materials, or poor performance from a subcontractor. Every stage of production is monitored to provide continuous quality assurance.
The modular home is approximately 80% to 90% complete when delivered to the site. It is then assembled to connect all of the different modules, likened to building with Lego blocks, and the job is complete. A shorter construction time means lower costs for manufacturers and a considerably lower price for homeowners than a comparable site-built home.
Modular homes are permanent structures and thus considered "real property". Hence, they qualify for the same financing terms, rates, and conditions as site-built homes. Homeowners and investors are not disadvantaged in modular home financing.
Difference between a modular home and a manufactured home
Whilst modular homes are "manufactured" in a facility, it is incorrect to use the terms "manufactured home" and "modular home" interchangeably.
Manufactured homes, also referred to as mobile homes or trailers, are built entirely off location and then moved from site to site depending on the travel needs of the homeowner. They are usually placed, but not attached, to private property or sited in land-lease communities, and therefore, do not qualify for residential financing. In fact, manufactured homes are often intentionally designed with a permanently attached wheeled chassis to ensure long-term portability. Classified as personal property and not real property, manufactured homes are typically taxed similarly to vehicles and depreciate in value, unlike modular homes.
On the other hand, modular homes are always built to be attached to private property on a foundation, and are classified as real property, hence they qualify for conventional home mortgage financing.
Manufactured and modular homes follow different sets of code requirements. Modular homes are held to the same local, state and regional building codes required for on-site homes, whereas manufactured homes are held to a federal code set by the Department of Housing and Urban Development (HUD). Manufactured homes also face zoning restrictions and are usually limited to trailer parks or very rural areas.
Historical performance of modular homes
There is a wrong assumption about the future value of modular homes, with many thinking that they perform similarly to manufactured homes, which depreciate over time. However, because of the manner of construction by building on foundations, banks generally treat modular homes the same as homes directly constructed on land. In this respect, the value of a modular home appreciates and depreciates at a rate that is similar to any site built home in the same locality.
Pros and cons of investing in a modular home
Pros
Modular homes make for a good investment as unlike mobile homes, which tend to depreciate with time, modular homes hold their value or even increase with time, and their resale values can be higher than the initial purchase price.
Modular homes are cheaper than the traditional stick-built homes, and hence require less capital for investment. Purposefully designed to be easy to assemble, the amount of labour needed to employ is also lower. Coupled with faster construction time, modular homes can be 15% to 20% cheaper than a stick-built home. . They are also of higher quality than conventional houses, with stringent quality checks conducted in the climate-controlled manufacturing environment.
Investors of modular homes may take advantage of the same type of mortgage loans available to stick-built homes, as they are considered real property. Contrary to manufactured homes, investors would need to get a chattel mortgage, which usually has higher interest rates and shorter terms than a traditional mortgage.
Read also: What is loan-to-cost (LTC) ratio?
Cons
Investors may face inconveniences when securing financing for modular homes. Whilst they are considered real property, modular homes ultimately differ from traditional buildings and banks may require extra steps and a longer processing time in approving mortgages.
Finding a piece of land to situate modular homes may prove tricky, as some jurisdictions have land restrictions banning modular homes.
Read also: What is loan-to-value (LTV) ratio?
The market perceives modular homes as being inferior compared to traditional homes, in spite of leaps in manufacturing technologies and that modular homes are actually of higher quality than stick-built homes. The stigma of substandard manufactured sections and modules of the past that realtors and homeowners hold is an obstacle for investors looking to resell their property.
Moreover, modular homes pale in comparison to traditional stick-built homes in terms of customisation options available. They also tend to be smaller in size. The lack of customisation and size could be a dealbreaker for many aspiring homeowners, and poses another challenge for resellers.
Conclusion
In spite of its poorer reputation compared to conventional houses, modular homes are fast gaining in popularity in recent years with homeowners and investors alike. Similar to any other real estate investment, finding the right modular home could be challenging. Investors should do their due diligence and consider several other factors such as locality, land restrictions and market conditions before committing to purchasing a modular home.
---
Find out more about real estate co-investment opportunities at RealVantage. Visit our team, check out our story and investment strategies.
Sign Up at RealVantage
RealVantage is a real estate co-investment platform that allows our investors to diversify across markets, overseas properties, sectors and investment strategies.‌
‌Visit our main site to find out more!
Disclaimer: The information and/or documents contained in this article does not constitute financial advice and is meant for educational purposes. Please consult your financial advisor, accountant, and/or attorney before proceeding with any financial/real estate investments.