Savills - New platforms open up commercial real estate to more investors
Real estate is a popular global asset class and particularly favoured by Asian investors for its security and long-term wealth protection merits.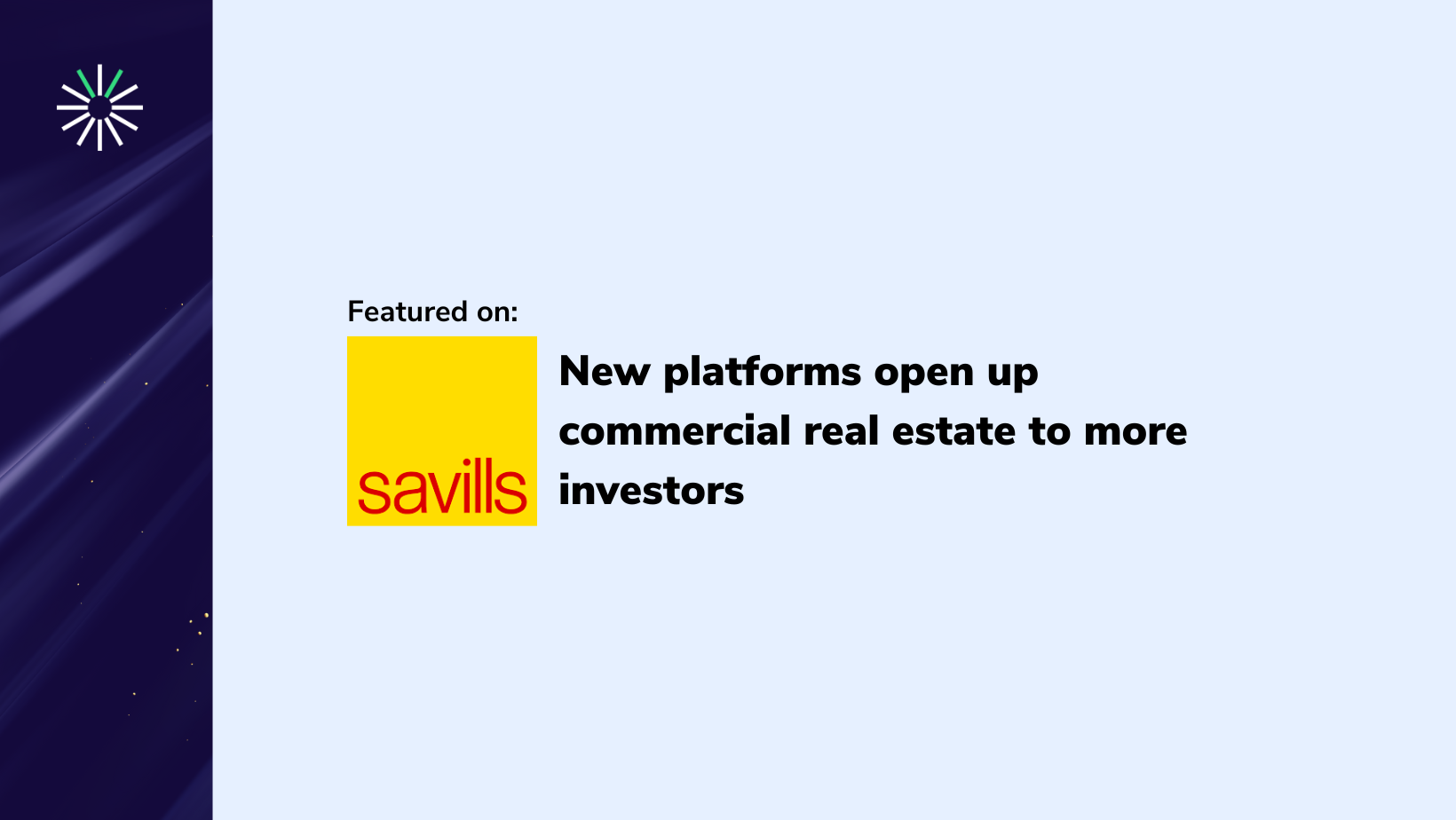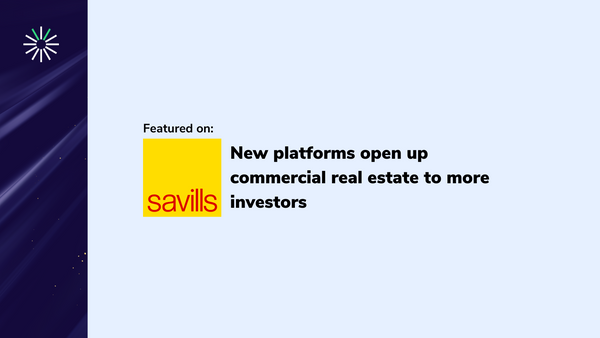 APAC, Dec. 22 2022 / Savills / – Real estate is a popular global asset class and particularly favoured by Asian investors for its security and long-term wealth protection merits.
However, the sheer size of real estate assets means that even buying a single prime shop or small industrial building involves an investment of millions of dollars, often too much or too great a concentration of risk for high net-worth investors. Real estate private equity funds offer more diversification, but the entry ticket prices are also typically too large for the non-institutional investor.
Listed property companies and real estate investment trusts offer smaller chunks to invest in, however their performance tends to follow the wider stock market, rather than the underlying real estate.
Fortunately a new wave of investment platforms is offering smaller investors the opportunity to take bite-sized chunks of real estate assets or even funds. Some of these use blockchain technology as an efficient and secure means of recording ownership via asset backed digital securities (ABDS) or digital tokens, but blockchain is not a necessity.
Platforms might list equity or debt investments in single assets, or funds, with minimum investments as low as $10,000, but generally seeking qualified investors targeting $100,000 to $500,000.
"There are several elements to the process, says Chris Marriott, Southeast Asia chief executive at Savills, "Sourcing of the product, either assets or fund stakes, the manufacturing of the ABDS or token, the ability to find the buyers of tokens in that asset and then the creation and maintenance of a trading platform for those tokens, such that they can be openly traded."
Investors need to assess the quality of the platform, the product and the management of the investments, he says. "Investors must consider the efficacy of the platform and the quality of the individuals and depth of due diligence they do in accepting a product for their platform. Then you need to take a view on the asset manager of the investment in which you are investing, which is most likely different from the platform operator."
Singapore, South Korea and Japan have seen a number of platforms launched, the best of which have begun to build a track record in listing, trading and exiting investments successfully.
Kasa, a Korean real estate securities platform, has become one of the leading players in real estate tokenisation in Asia Pacific. It has securitised a number of Korean real estate assets, enabled investors to trade the blockchain-backed digital asset-backed securities (DABS) and successfully exited several of its investments. It is now expanding its operations to Singapore.
Founder Yea Changwhan first ventured into real estate with a crowdfunding platform and views Kasa is an extension of this, in that it makes real estate investment more accessible to a wider range of investors and brings liquidity to existing asset owners.
"For an asset owner, we believe that we can be an alternative to the traditional ways of selling properties. You can list assets or funds, which allows easy secondary trading. It is far quicker and more liquid than secondary trading and quicker and easier than listing a REIT."
Assets or funds on the platform are held by SPVs and managed by an external manager, with a business plan vetted by Kasa. Yea says the platform has had more than 500 requests for listing, but only proceeded with a handful.
The assets on Kasa's Korean platform have proven to be more liquid than Korean REIT shares, Yea says, however 60-70% of DABS buyers choose to hold their investment until the asset is liquidated. "Investors in real estate aren't interested in high-frequency trading, but the liquidity is a comfort for them."
The closed ended nature of the investments mean their value is eventually confirmed by an open market sale, however in the meantime, the DABS price has not varied more than 15% above or below valuation.
Kasa plans to expand to Singapore and has gained capital markets services (CMS) and recognised market operator (RMO) licences from the Monetary Authority of Singapore.
Singaporean platform RealVantage has a slightly different take on real estate fractionalisation, chairman BT Ng, formerly Deputy CEO at ARA Asset Management, explains. RealVantage does not use blockchain technology, simply creating an SPV for each asset on the platform so that investors become shareholders in the SPV.
Ng says: "In a digital exchange, there is a separation between the tokens sold to investors and the ownership of the real estate, although contractually, you can link the two. Whereas in our case, investors own shares in the SPV which owns the project. So there's a huge legal difference which is not much appreciated."
However, he adds, "the objective is the same, investors can invest in bite-sized chunks of real estate".
The nature of the technology behind the platform is not the attraction for investors, he says, rather the quality of the assets and the asset management. "Real estate investors care a lot more about the quality and returns of the investment products than the technology and trading features. They prefer to work with a platform which has real estate specialists and a good track record."
RealVantage has completed more than 30 equity and debt investments in Singapore, Hong Kong, Australia, the UK and the US. Whilst the minimum investment for each deal is S$25,000, the average ticket size put in by investors is over S$100,000. RealVantage has attracted family offices, high net-worth individuals and mass affluent individuals, Ng says.
Further expansion will involve adding new markets, such as Japan and Korea; adding new offices, initially in Hong Kong and Australia, and obtaining a fund management licence in order to set up funds which run in parallel to the platform. This means investors could benefit from tailored and diversified exposure for a small minimum investment.
---
Find out more about real estate co-investment opportunities at RealVantage. Visit our team, check out our story and investment strategies.
Sign Up at RealVantage
RealVantage is a real estate co-investment platform that allows our investors to diversify across markets, overseas properties, sectors and investment strategies.‌
‌Visit our main site to find out more!
Disclaimer: The information and/or documents contained in this article does not constitute financial advice and is meant for educational purposes. Please consult your financial advisor, accountant, and/or attorney before proceeding with any financial/real estate investments.