Smart Property Investment - Looking to co-invest? Try crowdfunding
For investors looking to take the plunge with others, online real estate crowdfunding might be the next big thing.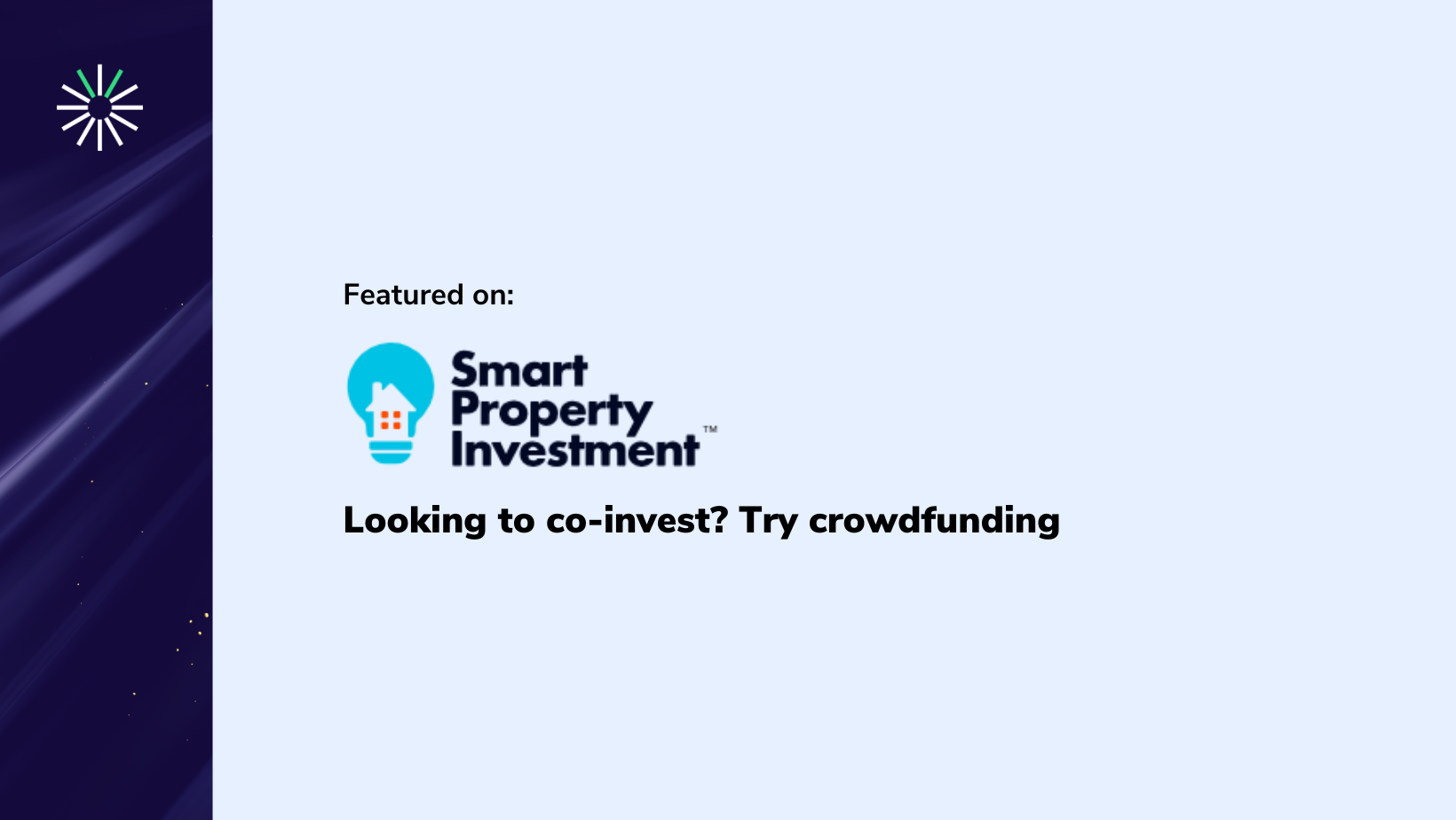 SINGAPORE, Oct. 30 2023 / Smart Property Investment / – In the eyes of Keith Ong, it's "a fresh paradigm for portfolio diversification".
Mr Ong, co-founder and chief executive officer of Singapore-based fintech firm RealVantage, is a staunch advocate for digital crowdfunding as a way to democratise the world of property investment.
"In the past, such endeavours were confined to affluent individuals or institutional players," he noted. "Today, these platforms extend the same opportunity to a broader spectrum of investors.
"This inclusivity empowers small-time investors to pool resources and partake in projects that once eluded their reach."
He reported that his own firm, RealVantage, records investors participating in projects with as little as the equivalent of just AU$5,700.
According to the chief executive officer, the surge in popularity of real estate crowdfunding "can be attributed to a convergence of technological progress, evolving regulations and shifting investor preferences".
Recently, for instance, Mr Ong suggested that diversification has been higher than ever on investors' agendas. With COVID-19, climate anxiety, war and global cost-of-living crises spiking economic anxiety, Mr Ong observed that investors are keen to traverse "different property types and different geographical regions – residential, commercial and industrial" to "curate a robust portfolio that mitigates risks and hedges against market volatility".
He noted that investors are increasingly becoming interested in socially responsible, positive-impact projects, such as affordable housing, community revitalisation and sustainable development.
The investment expert also pointed to the role of technological advancements in popularising real estate crowdfunding.
He highlighted how online platforms give investors "the power to peruse opportunities, conduct comprehensive due diligence – comprising project particulars and financial assessments – and monitor their investments seamlessly online".
This combination of security and convenience is a major contributor towards the spread of investment beyond elite circles.
He claimed that pioneering financial models "such as equity crowdfunding and peer-to-peer lending" are further factors that make investment more accessible because they allow developers to "access capital when conventional financial avenues encounter bottlenecks".
He added: "This injection of innovation is particularly invaluable during periods of financial constraints."
With rumours of another rate rise on the horizon and everyday living becoming more and more expensive, financial constraint is something many Aussies are familiar with.
Mr Ong acknowledged that crowdfunding is certainly no silver bullet, warning that "as with any investment venture, prudent research and a clear comprehension of the associated risks remain imperative".
Nevertheless, he remains optimistic about the future of real estate crowdfunding, concluding: "As these platforms continue to evolve, they offer a glimpse into the future of collaborative and accessible real estate investments."
---
Find out more about RealVantage, visit our team, check out our story and investment strategies.
RealVantage is a real estate co-investment platform that allows our investors to diversify across markets, overseas properties, sectors and investment strategies.
Visit our main site to find out more!
Disclaimer: The information and/or documents contained in this article does not constitute financial advice and is meant for educational purposes. Please consult your financial advisor, accountant, and/or attorney before proceeding with any financial/real estate investments.