Track Your Investments - New My Portfolio Feature on RealVantage
The new "My Portfolio" page feature allows investors to track their investments according to pending closing, active and realised deals.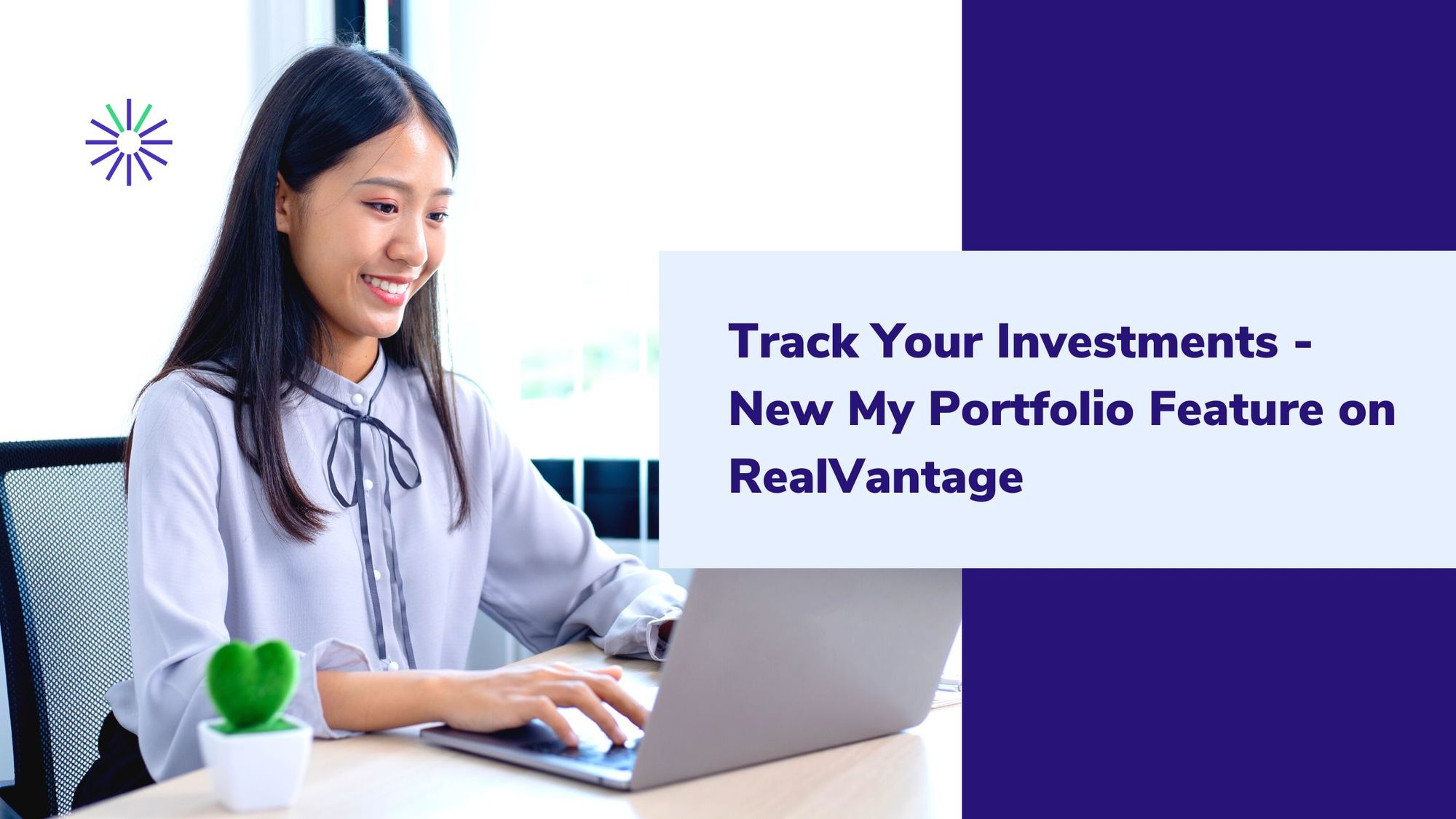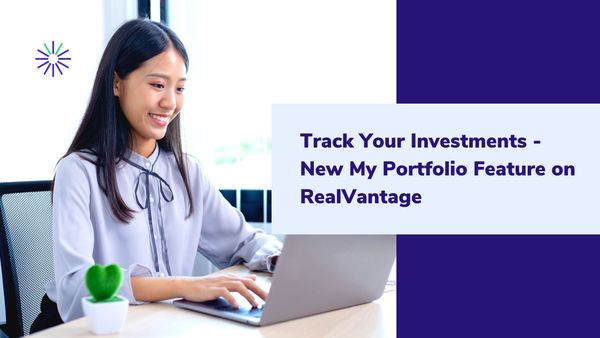 From time to time, the RealVantage technology team releases new platform features to provide more customisation and ease of use for investors. We are pleased to announce the additional portfolio page on our investor's platform called "My Portfolio". This page allows investors to track their investments according to pending closing, active and realised deals.
Additionally, the portfolio page also provides investors with visual insights into the investor's investment distribution and the diversification of their portfolio through categories such as investment strategy (ie. Core, Value-Add, and Opportunistic) and investment sector, for example, Residential, Office, Retail, Industrial, Hospitality, and Diversified.
Lastly, there is an advanced filter feature that allows users to filter the investments they would like to view. The filter categories include investment status, investment currency, base currency, and the duration which specifically filters for deals that started in the last 3/6/12 months.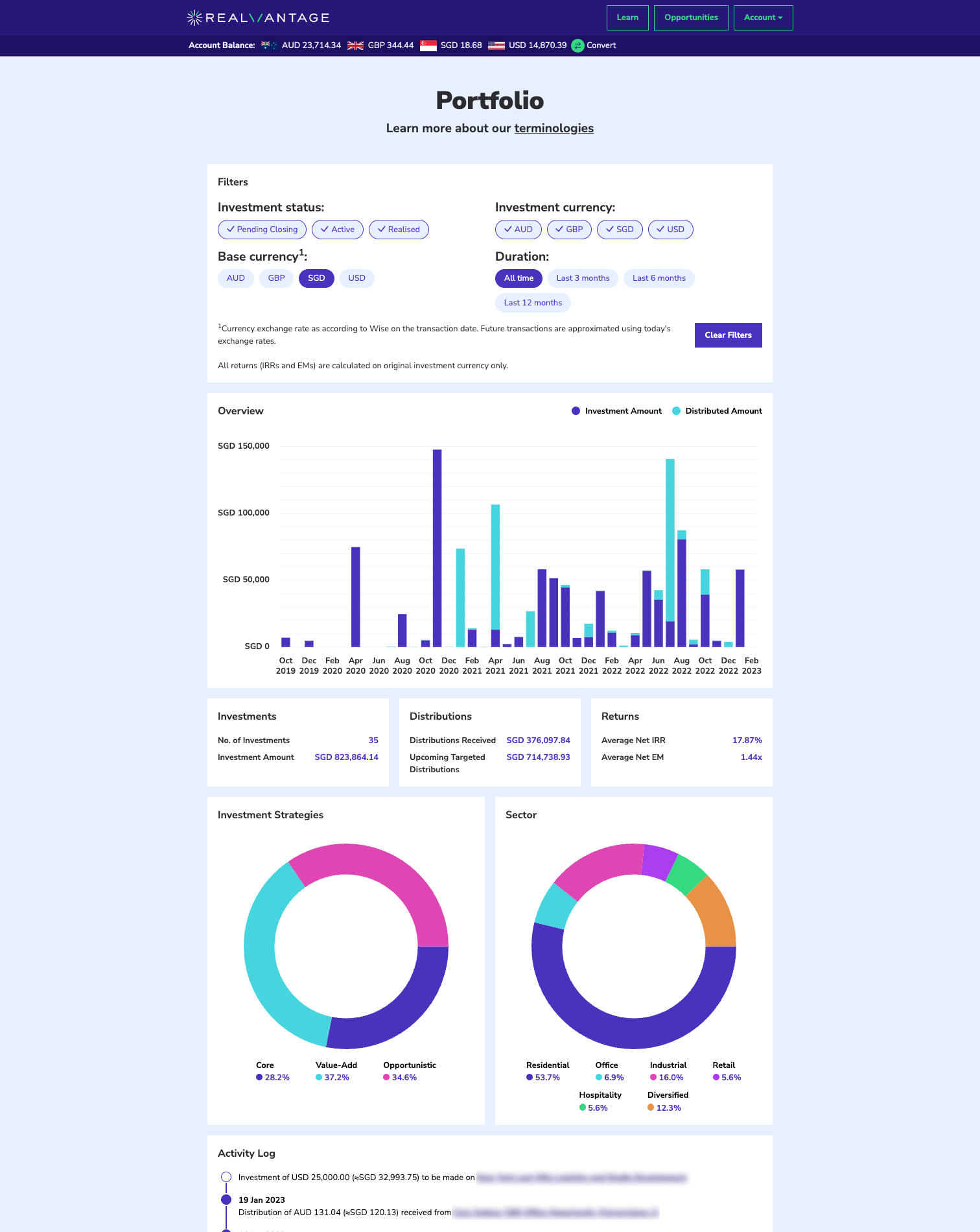 With this new and improved page, investing with RV and keeping track of portfolios have become a lot easier. If you have any questions regarding this latest addition or RealVantage, please feel free to send your enquiries to investor@realvantage.co or WhatsApp: +65 8817 6239.
---
Find out more about RealVantage, visit our team, check out our story and investment strategies.
Sign Up at RealVantage
RealVantage is a real estate co-investment platform that allows our investors to diversify across markets, overseas properties, sectors and investment strategies.
Visit our main site to find out more!
Disclaimer: The information and/or documents contained in this article does not constitute financial advice and is meant for educational purposes. Please consult your financial advisor, accountant, and/or attorney before proceeding with any financial/real estate investments.