City Centre Regeneration Opportunity (Manchester, UK)
Capitalise on Manchester's strong demographics and supply-constrained residential sector while providing passive cash yield and downside protection.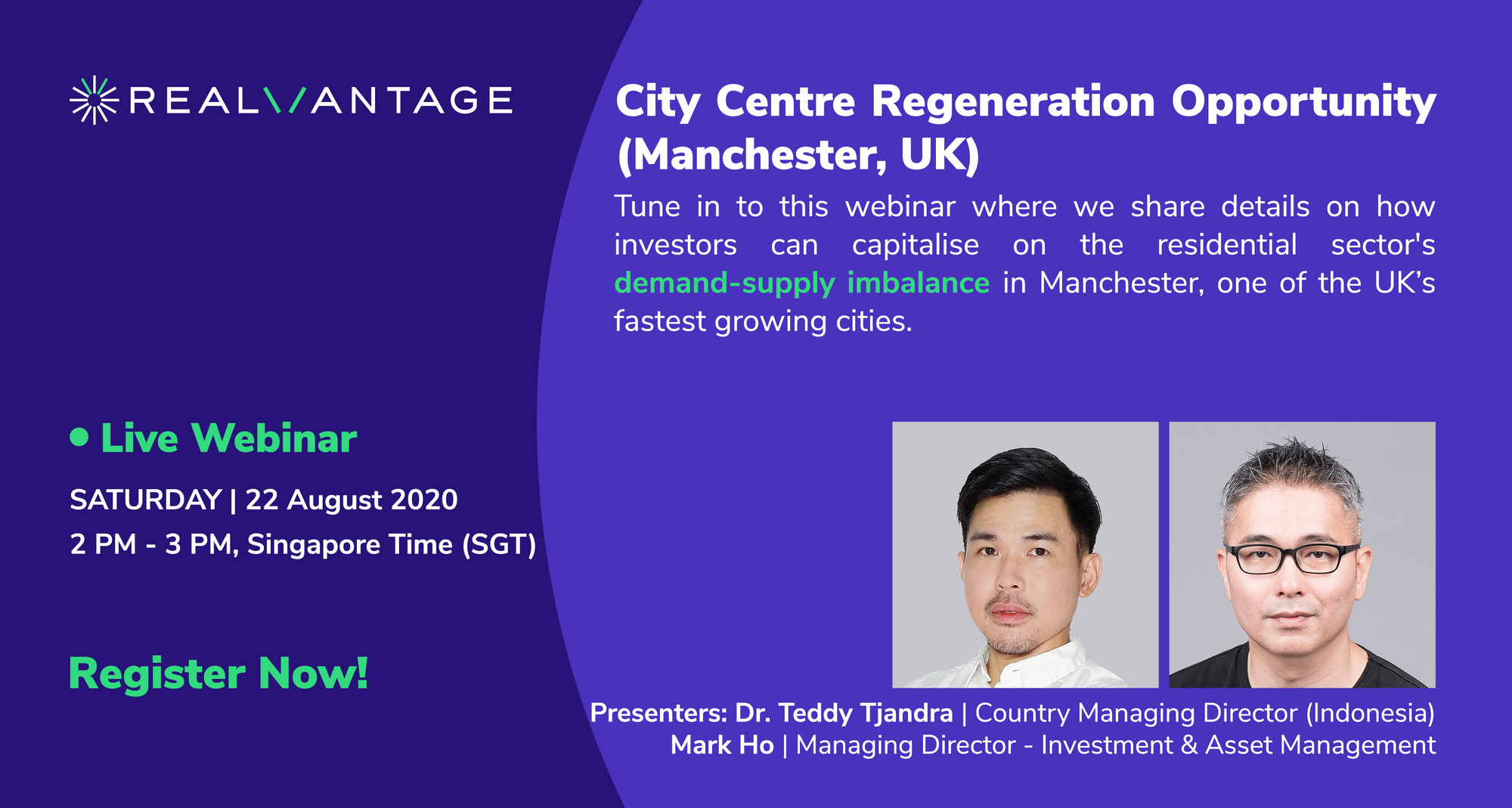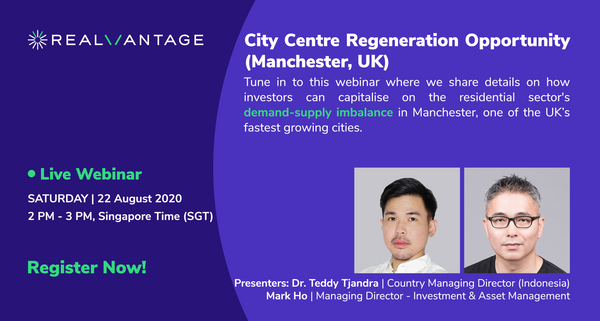 Thank you for the great turnout, you will find this webinar on the City Centre Regeneration opportunity page.
Browse Manchester City Centre Opportunity

About The Speakers
Dr. Teddy Tjandra | Country Managing Director (Indonesia)
Teddy has transacted multi-billion GBP and EUR asset-backed debt securities and advised on risk and compliance for top global banks and asset management funds. He was a Senior VP at Barclays Group, KPMG, and Lloyds Banking Group (United Kingdom).
Mark Ho | Managing Director - Investment & Asset Management
Mark has over 16 years of experience spanning cross-border investment, research and strategy, he has advised on and executed transactions in excess of USD 800 million across multiple asset classes and investment strategies. He was involved in the investment, research and strategy while under Pacific Star Group, capital market transactions and investment research in JLL, and real estate private equity in Deutsche Bank.
---
Find out more about RealVantage, visit our team, check out our story and investment strategies.
Sign Up at RealVantage
RealVantage is a real estate co-investment platform that allows our investors to diversify across markets, overseas properties, sectors and investment strategies.
Visit our main site to find out more!
Disclaimer: The information and/or documents contained in this article does not constitute financial advice and is meant for educational purposes. Please consult your financial advisor, accountant, and/or attorney before proceeding with any financial/real estate investments.