Chapel Hill University Apartments
Watch our webinar, to learn about our latest opportunity - the Chapel Hill University Apartments in North Carolina, United States.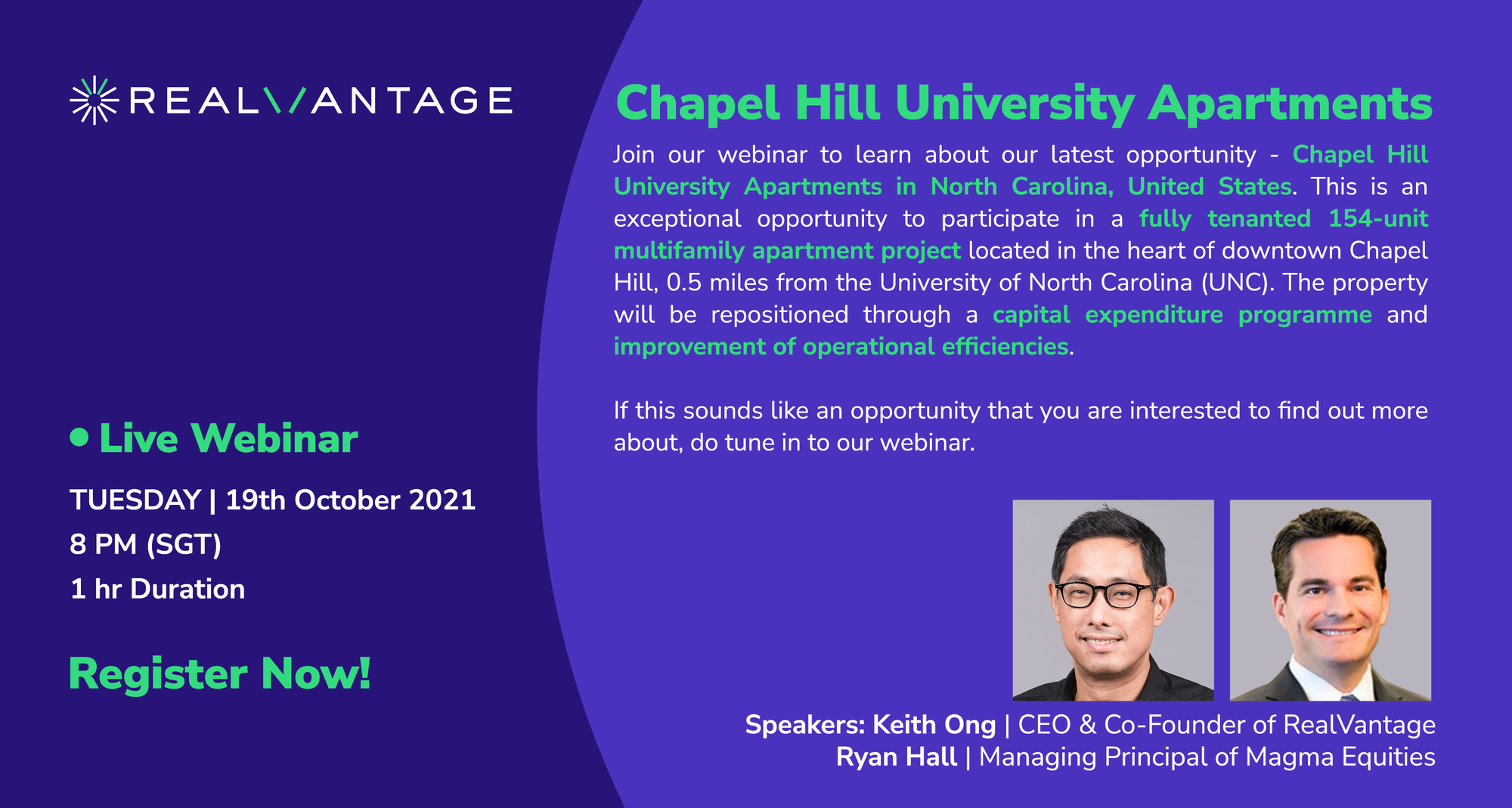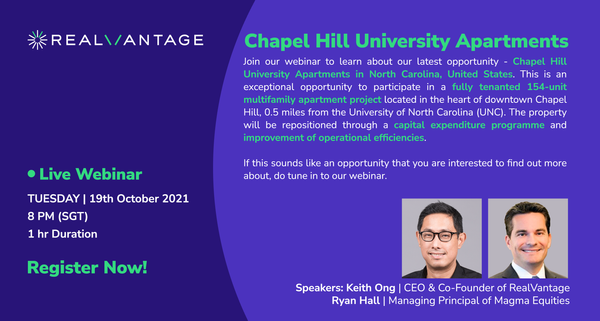 Thank you for the great turnout, you will find this webinar on the Chapel Hill University Apartments page.
View Chapel Hill University Apartments
About The Speakers
Keith Ong | CEO and Co-Founder of RealVantage
Keith is an industry veteran with over 20 years of experience, he has transacted in excess of USD 3 billion across geographies, sectors and the entire real estate investment spectrum. He was the Assistant Director of Investment in ARA Asset Management, Director of Investment in Rockworth Capital Partners, and the Director of Investment Management and Capital Transactions for Firmus Capital.
Ryan Hall | Managing Principal of Magma Equities
Ryan Hall is the Managing Principal of Magma Equities and chairs the firm's Investment Committee. Mr. Hall brings his experience and industry knowledge from his 15-year career in the multifamily industry. Mr. Hall has represented principals in the acquisition and disposition of more the $900 million in assets across the United States.
---
Find out more about RealVantage, visit our team, check out our story and investment strategies.
Sign Up at RealVantage
RealVantage is a real estate co-investment platform that allows our investors to diversify across markets, overseas properties, sectors and investment strategies.
Visit our main site to find out more!
Disclaimer: The information and/or documents contained in this article does not constitute financial advice and is meant for educational purposes. Please consult your financial advisor, accountant, and/or attorney before proceeding with any financial/real estate investments.