Odeon Shaftesbury Revitalisation Opportunity
Watch our webinar, to learn about our latest opportunity - the revitalisation of the iconic Saville Theatre in Covent Garden, London.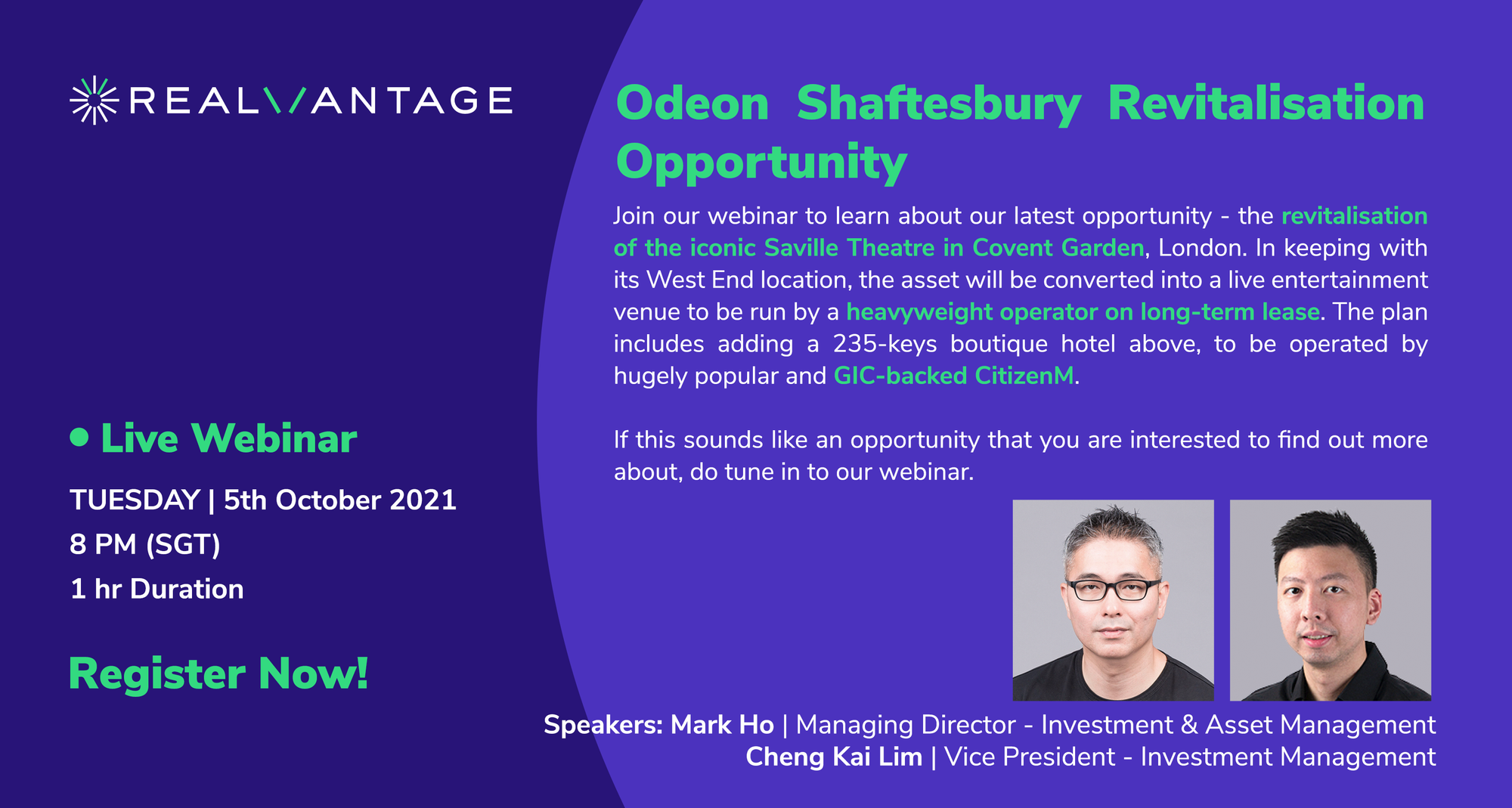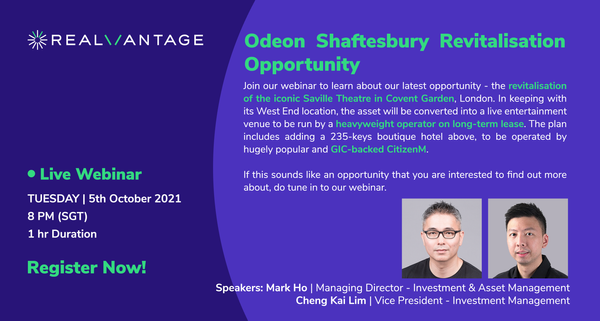 Thank you for the great turnout, you will find this webinar on the Odeon Shaftesbury Revitalisation Opportunity page.
View Odeon Shaftesbury Revitalisation Opportunity
About The Speakers
Mark Ho | Managing Director - Investment & Asset Management
Mark has over 16 years of experience spanning cross-border investment, research and strategy, he has advised on and executed transactions in excess of USD 800 million across multiple asset classes and investment strategies. He was involved in investment, research and strategy at Pacific Star Group, capital market transactions and investment research at JLL, and real estate private equity at Deutsche Bank before joining a family office.
Cheng Kai Lim | Vice President - Investment Management
Cheng Kai has over 6 years of real estate and banking experience, and has transacted in excess of USD 1 billion worth of real estate deals across various geographies. His previous experience includes time at The Collective, a UK based real estate firm where he worked on acquisitions and financing, The Royal Bank of Scotland (RBS), and Bank Julius Baer.
---
Find out more about RealVantage, visit our team, check out our story and investment strategies.
Sign Up at RealVantage
RealVantage is a real estate co-investment platform that allows our investors to diversify across markets, overseas properties, sectors and investment strategies.
Visit our main site to find out more!
Disclaimer: The information and/or documents contained in this article does not constitute financial advice and is meant for educational purposes. Please consult your financial advisor, accountant, and/or attorney before proceeding with any financial/real estate investments.